Japan has some of the biggest and best cities in the world. Find out what makes Japanese cities so special and which are the best to visit.
Table of contents:
Intro
Major Cities in Japan
Best Cities to Visit in Japan
Japanese Cities by Rail
Bonus Tips for Japanese Cities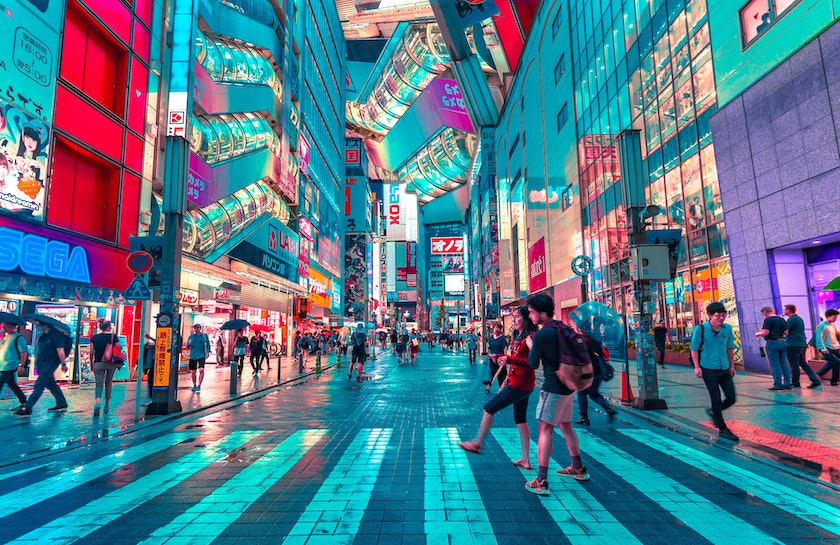 Intro
The excitement and buzz of a big city is hard to beat and Japan has some of the biggest and best cities in the world. They're also fun, safe, spectacular, varied, clean, and offer unique and unforgettable sights, sounds, and experiences you won't find anywhere else. As futuristic as they are, they're also packed with history, tradition, and culture, and a surprising amount of green spaces and parks. There's literally nowhere else on the planet where you can explore an ancient Buddhist temple one moment and drive real-life Mario Karts around the streets next. And we haven't even mentioned the food yet! Japan is a paradise for food lovers and its cities offer everything from Michelin-starred fine dining to the very best in street food. All of this comes with super-efficient public transport and a world-leading domestic rail system, which makes it easy to get around and travel from city to city, especially with a JR Pass for unlimited travel. We'll take a look at why Japanese cities are so special, our recommendations for the best Japanese cities to visit and why, how to get there, and more, in our comprehensive guide to Cities in Japan.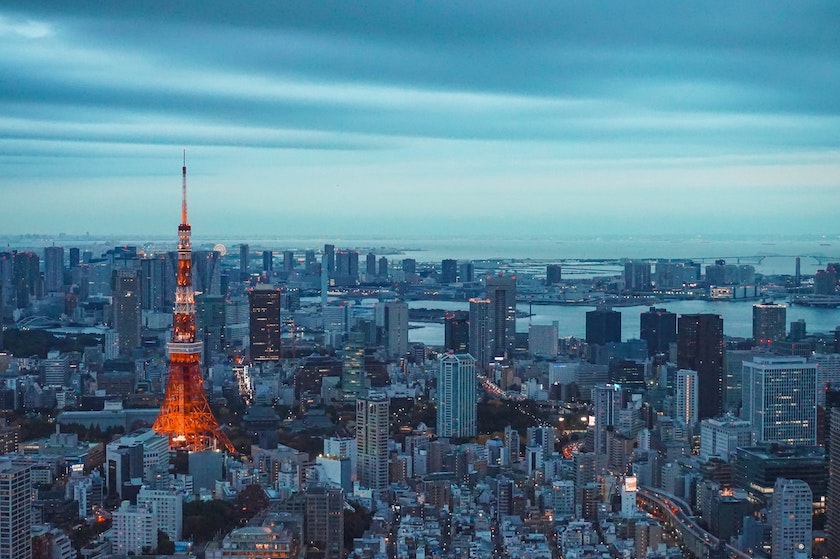 Major Cities in Japan
Two of the world's 10 biggest cities are in Japan. The country also has the world's most populous city, Tokyo, which was estimated as having 37 million inhabitants in 2020. Osaka, Japan's second biggest city, also made the top 10 list with 19 million people living there. Even one of Japan's less famous cities, Nagoya, is bigger and more populous than the likes of London and New York. In other words, when Japan goes big, it goes really big! Its major cities are like countries in themselves and offer a vast amount for visitors to see and do. If you love the buzz and excitement of exploring a big city then you'll be in heaven in Japan. Of course, there's far more to Japanese cities than sheer size and scale. Japan's cities are clean and safe with one of the lowest crime rates anywhere in the world. The people are polite, friendly, and welcoming, and as truly global cities, they are very used to accommodating tourists and international visitors. Why are Japanese cities so special? Whether you're drawn to the futuristic neon lights and the innovative technology, or you've fallen in love with the beauty of ancient Japan's temples and shrines and the romance of its Samurai, Sumo, and Geisha, Japan's cities have it all. This incredible country is a diverse mix of past, present, and future, and a culture clash in the best possible sense. Maybe you're a foodie with an appetite for Japan's mouth-watering cuisine, perhaps you love J-culture and otaku, computer games, manga and anime, or maybe you want to experience a traditional Japanese matsuri (festival), whatever the reason you're attracted to this unmissable country and its spectacular cities, you'll find something for you. There's a very good reason that visiting Japan is on so many people's bucket lists!
Best Cities to Visit in Japan
When it comes to recommending the best cities to visit in Japan, there are some obvious choices and some tougher ones. It also very much depends on you and what kind of experience you're looking for. Food? Nightlife? Culture? History? Safety? Japan's cities tick all of these boxes. Tokyo is by far the biggest and offers a little bit of everything in one enormous package, while Kyoto is known for its history and culture, and Osaka is famously known as Japan's kitchen. Of course, you don't have to choose just one Japanese city to visit during your time in Japan. Thanks to the country's rail network and the JRailPass, you can experience several in a single trip. Before we get to that let's take a look at our recommendations for the best cities to visit in Japan: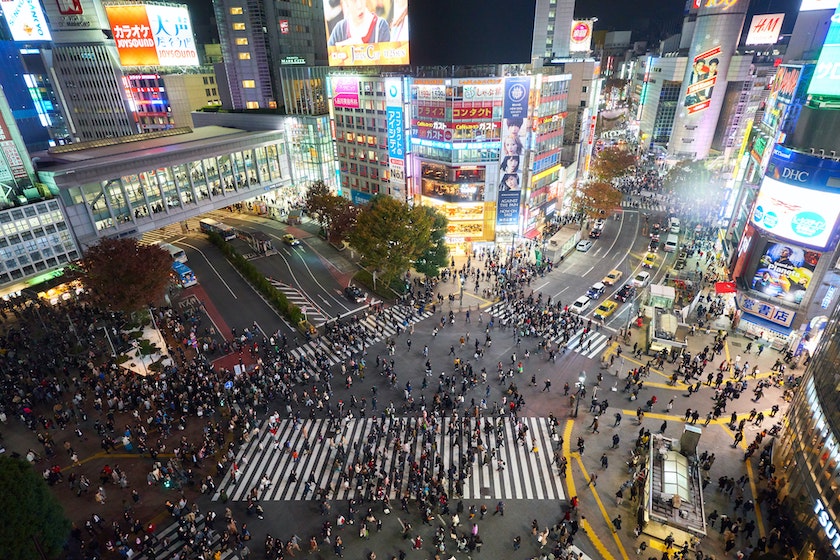 Tokyo
The big one! Tokyo is Japan's capital and the biggest, most populous city in the world. The term 'mega city' was practically invented for Tokyo – it is a vast, sprawling, dazzling metropolis and a vision of the future, with more landmarks packed into one city than most entire countries have. Tokyo is a unique experience – a truly global city that's also quintessentially Japanese, with a huge amount to see and do and a quirky character that's all its own. From the Tokyo Tower to Tokyo Skytree (both offering panoramic views across the city's spectacular skyline), to Shibuya Sky and Shibuya Scramble – the world's busiest crossing – to Tokyo DisneyLand and DisneySea, to entertainment districts like Akihabara and Roppongi, the anime and manga of Nakano Broadway, and the nightlife of Golden Gai to the greenery of Yoyogi Park and the grandeur of Tokyo Imperial Palace – the list of things to see and do goes on and on and on. There's almost too much to cover. To learn more about Tokyo's most famous districts and which ones suit your particular interests – be it food, nightlife, culture, shopping, anime, temples, shrines, or something else – read our guides to the city's most popular areas such as Asakusa, Chiyoda, Akihabara, Roppongi, Odaiba, Ginza, Omotesando, Ueno, and more.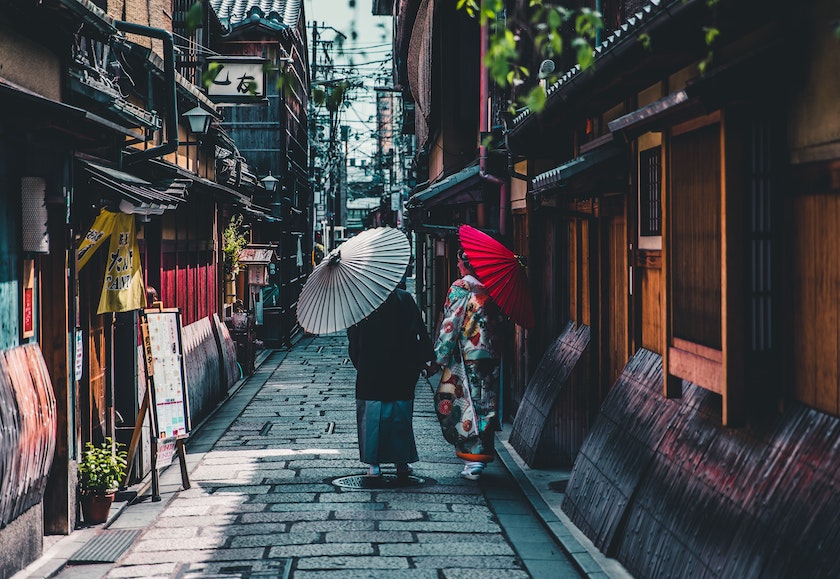 Kyoto
Known as the cultural heart of Japan, Kyoto was formerly the country's capital and remains a major city in its own right. It is arguably most famous for its temples, shrines, and traditional architecture. It is the No.1 Japanese city to visit for those drawn to Japan's ancient culture, history, and spiritual heritage. It also boasts the country's most famous Geisha district – the beautiful Gion – which has been aptly described as the Japan of your imagination. If Kyoto is high on your list of Japanese cities to visit, make sure you read our comprehensive guides to the city's most iconic and beautiful landmarks, from Kinkakuji, the Golden Pavilion of Kyoto, to the Gion district's famous Gion Matsuri festival, the world heritage site that is Kiyomizu-Dera, Kyoto's 'pure water temple', Kyoto Tower, Nijo Castle, and Japan's tallest wooden pagoda at the unmissable Toji Temple. As you can tell from this list, some of Japan's most beautiful and most important temples, structures and heritage sites are to be found in Kyoto. It really is unmissable if you want to experience the mythic wonder of 'old' Japan.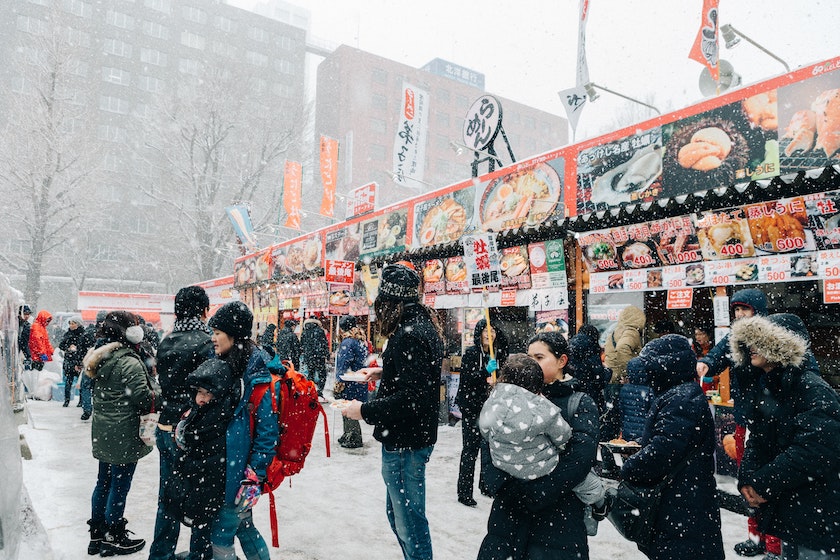 Sapporo
Sapporo is the capital of Japan's northernmost island, Hokkaido, and in some ways, may come as a more offbeat recommendation. It's certainly less touristy than Tokyo, Kyoto, or Osaka. Sapporo and Hokkaido generally are becoming more and more popular with visitors who want to see a different side of Japan, as well as those who love colder, snowier climates. Hokkaido is known for its spectacular snow and winter festivals and illuminations, its ski resorts and world-leading slopes, its regional food specialities, and more – all of which make its capital, Sapporo, an increasingly cool destination. Read our guide to the Sapporo Snow Festival for more about that and our Starters Guide to Skiing and Snowboarding in Japan if that takes your fancy. You might also be interested in Asahikawa, Hokkaido's snowy second city. For those interested in the northern island of Hokkaido, be sure to check out our 5-day Hokkaido Rail Itinerary. It's essential reading.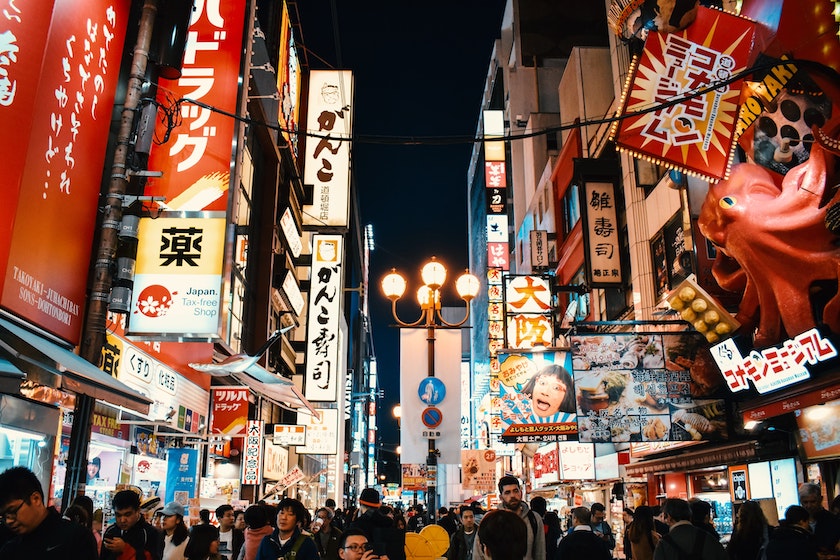 Osaka
Osaka is another of Japan's mega cities. The second largest city in Japan and one of the top ten biggest cities in the world, Osaka offers many of the diverse experiences that Tokyo delivers, as well as a few of its own trademark attractions such as Osaka Castle, Osaka Kaiyukan Aquarium, Kuromon Seafood Market, and the legendary Dotonbori district, and the city is often called Japan's kitchen due to its famously good seafood and legendary street food. It's neon lights were one of the inspirations for Ridley Scott's iconic film Blade Runner (he also filmed the movie Black Rain in the city in the 1980s) and it was the first Japanese city to have a capsule hotel – a concept that has swept across Japan and become synonymous with the country. Like Tokyo, Osaka is vibrant and diverse with so much to do in one city it's almost hard to summarise. Thankfully, we've put together detailed guides to many of Osaka's most popular districts for entertainment, nightlife, food, and shopping, from the legendary canal district of Dotonbori to Umeda, Shinsekai, Namba, and more. Be sure to read up on the city before you visit.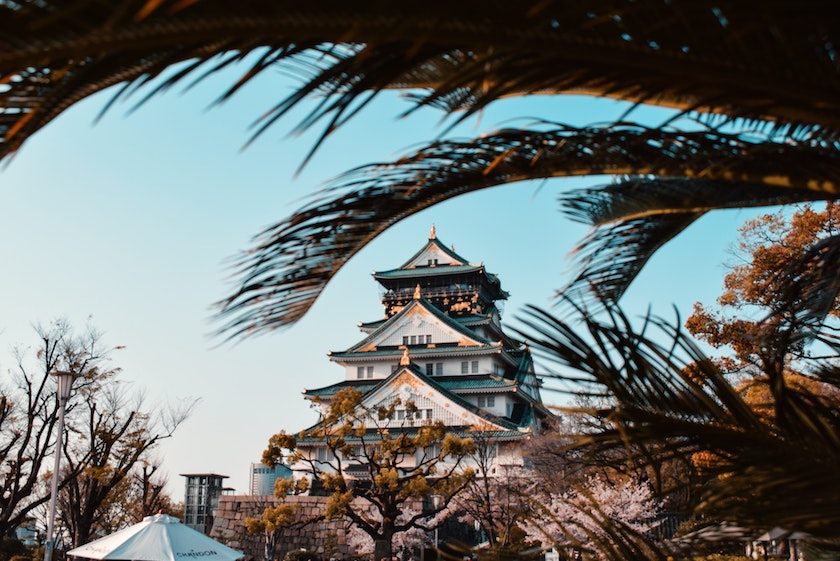 Every other Japanese city
We could have chosen one of several major Japanese cities in fifth place on our list, but rather than fill the entire selection with heavy hitters, we also wanted to use this opportunity to mention some of those hidden gems across Japan that are worth visiting, but don't have the same level of fame with international visitors. But where to start? Don't worry, we've already done the research so you don't have to. Our guide to The Less Frequented Japanese Cities You'll Definitely Want To Visit has everything you need to know about these highlights off the beaten track and includes excellent Japanese cities such as Kanozawa, Nikko, Beppu, Nagano, Kagoshima, Fukuoka, and Yokohama.
Now you've read our list of the best Japanese cities to visit, it's time to start planning your trip, but when is the best time to visit? Thankfully we've got you covered here too. Read our guide to When Is The Best Time to Visit Japan. You might also want to read about Japan's Weather and Seasons as this is another important factor when deciding on when to book your dream holiday.
Japanese Cities by Rail
Japan's major cities are connected by the country's world-leading domestic rail network. The country's clean, modern and super-fast trains and the unbeatable efficiency of its rail system is the envy of the rest of the world. It's one of the many things Japan is famous for. Trains in Tokyo, Osaka, and Nagoya are so efficient, many city dwellers do not own a car or even a driver's license. Read our Visitors Guide to Japan's Trains and Railways for much more information. The Japan Rail Pass is your one ticket for all of Japan and provides unlimited travel on the entire national JR network, including the high speed Shinkansen bullet train lines. Travel at your own pace with unlimited freedom to explore Japan as well as free seat reservations, the best value travel, and the ability to upgrade to first class. Discover more about why a JR Pass is such a brilliant investment in our guide to Why The Japan Rail Pass Is Worth It. Here is a small selection of our recommended rail itineraries for seeing several major cities in Japan during one holiday with the Japan Rail Pass.
7-day Japan itinerary for first time visitors: Tokyo, Kyoto, Osaka
This 7-day itinerary was put together by our most experienced JR Pass advisors to offer the perfect 7-day itinerary with stops in three of Japan's best cities.
14-day Japan itinerary: Tokyo, Kyoto, Hiroshima and Hakone
This flexible itinerary has been designed to help you enjoy the best highlights Japan has to offer, bringing the modern, tradition and timeless together.
21-day Japan itinerary: Tokyo, Kyoto, Osaka, Hiroshima, Kyushu
An extended round-trip itinerary starting and finishing in Japan's capital, Tokyo.
Alongside the JRailPass for travelling from city to city, we also recommend prepaid travel cards for shorter journeys within Japan's major cities. A prepaid travel card such as an ICOCA, PASMO or Suica card is essential for inner city public transport. Check out our "Top 30 Tips for Using Japan's Metros";https://www.jrpass.com/blog/30-tips-on-how-to-use-japan-s-metros for advice and guidance on using the city's subway network. While there are subways and buses in Japan, subways are much more common and popular with buses more likely to be seen in more rural areas, or to enable transport to very specific places. There are a few exceptions such as the Tokyo monorail, but that is actually covered by the JR Pass. One of the few Japanese cities that doesn't rely on subways is Nagasaki which has San Francisco-style electric trams – one of several unique quirks belonging to that particular city. For more on Nagasaki, read our Nagasaki Japan guide.
Bonus Tips for Japanese Cities