Table of contents:
What's the difference between Manga and Anime?
From Tezuka, the God of Manga, to Miyazaki, the genius behind Studio Ghibli
Our Top 10 Manga and Anime to enjoy during lockdown
Why Can't I Travel to Japan Right Now?
Bonus Tips for Fans of J-Culture and Otaku
You may not be able to visit Japan right now, but that doesn't mean you can't enjoy two of its most famous exports – Manga and Anime. While we're all in lockdown due to the global COVID-19 pandemic, it's the perfect time to catch up on both your reading and binge-watching – and if you're planning a trip to Japan in the future, what better material than Manga and Anime? They're not only hugely important to Japanese culture and entertainment, despite often being misunderstood and misrepresented, but Manga and Anime can also provide an incredibly unique and colourful insight into the country's collective imagination. So grab a giant sword and get ready to cut through those misconceptions as we take a look at the Top 10 Manga and Anime to enjoy during lockdown.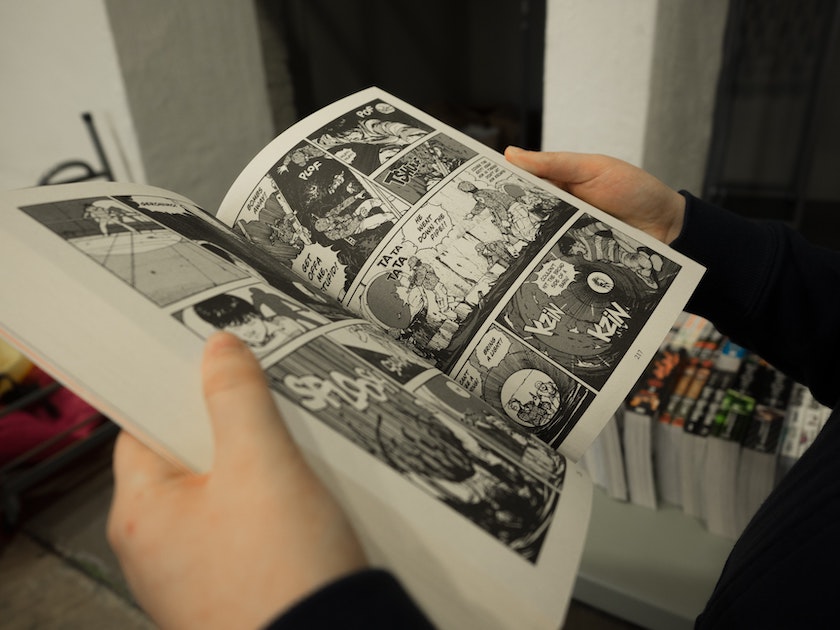 What's the difference between Manga and Anime?
The terms Manga and Anime are often used interchangeably in the West, but they are distinct and separate forms. They are not genres, as they are often portrayed outside of Japan, but rather mediums. Manga refers to the medium of comic books in Japan, while Anime is simply an animated cartoon. For the Japanese, Anime refers to all animated cartoons (even those from other countries), even though the term has become directly associated with Japan. The same applies to Manga. There is, of course, lots of crossover between the two mediums. Stories that began as a Manga series have been turned into Anime and vice versa.
Another term often associated with Manga and Anime is Otaku. This Japanese term is often linked with geek culture. Derived from the word for 'house', it essentially refers to people, usually young men, who are so obsessed with a particular hobby, often reading Manga or watching Anime, that they never leave the house. For more on Otaku and other interests linked to this, such as gaming and cosplay, read our guide to Japan for Gamers, J-Culture and Otaku fans.
One major difference between Anime and Western animated cartoons (at least until recently) is that it's not just for kids. Lots of Anime is suitable for children of course, but Japan was the pioneer for producing animation with mature themes and adult content. As such Anime crosses over multiple genres. There are misconceptions that it's just fantasy warriors with huge swords and robots fighting giant mechs – Anime can cover drama, romance, historical, horror, or any other genre. There can be no doubt that Japan's pioneering Anime and Manga has led the way for the rest of the world in terms of grown-up animated stories in diverse genres, and it's only in the last 10-15 years or so that Disney, Netflix, Amazon Prime, and others have started to catch up.
From Tezuka, the God of Manga, to Miyazaki, the genius behind Studio Ghibli
Two of the key figures in Manga and Anime respectively are Osamu Tezuka – known as the God of Manga – and Hayao Miyazaki – the genius behind Studio Ghibli, whose animated films have become one of Japan's biggest international success stories since the mid-1980s. Tezuka came first and gained his 'God' title by almost single-handedly pioneering Manga during a 40-year career which featured more than 700 volumes of Manga and 150,000 drawings. He also created the popular character Astro Boy and helped drive the rise of Anime by writing and storyboarding more than 500 episodes of animated TV series and cartoon films. Studio Ghibli, formed in the mid 1980s, has created some of the highest grossing and most award-winning anime films of all time, including Princess Mononoke, Spirited Away, My Neighbour Totoro, Kiki's Delivery Service, Howl's Moving Castle, and Ponyo on the Cliff By The Sea. In 2001, the Ghibli Museum opened in Mitaka, Tokyo, marking a new era for the studio. For more on this, read our guide to the Ghibli Museum, Ticket and Visitor information. A Ghibli theme park is set to open in 2021.
Our Top 10 Manga and Anime to enjoy during lockdown
With thousands of Manga and Anime titles to choose from, compiling a Top 10 is very difficult and highly subjective. Debate about the very best Manga and Anime is fierce. Nevertheless, we've pulled together our Top 10 recommendations (in no particular order) just for you.
Death Note
This dark, original, and fascinating series is about a high school student who finds a notebook belonging to Ryuk, the God of Death. If he writes the name of a person in the book, they die. The Manga series features 12 volumes and 108 chapters and ran from 2003 to 2006. It was later adapted into an Anime series and a full length animated film for Netflix.
Akira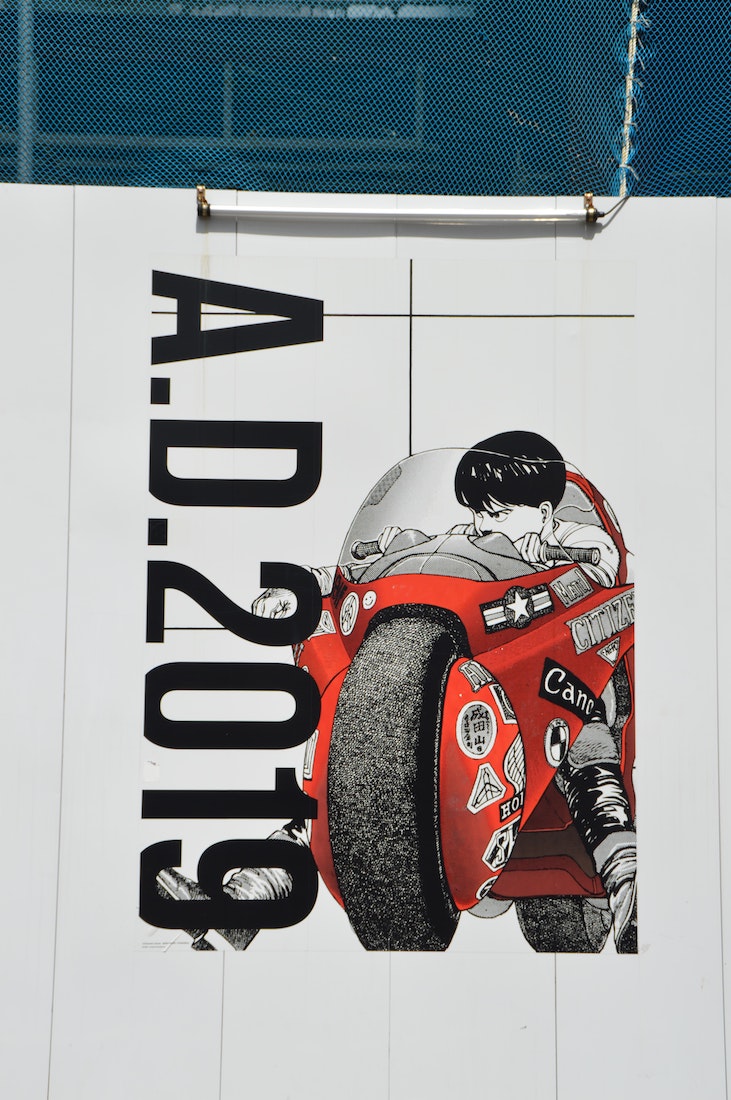 This iconic and legendary series is one of the most famous Manga of all time and became an equally successful Anime film that was a huge hit with Western audiences. Written in 1982 by Katsuhiro Otomo, the story is set in a futuristic and apocalyptic Neo-Tokyo. The depiction of future Tokyo, towering skyscrapers, and stylish motorbikes has become incredibly iconic.
Dragon Ball
Written by Akira Toriyama and published between 1984 and 1985, Dragon Ball is one of the most successful and famous Manga series and inspired many sequels, spin-offs, Anime and games. It tells the tale of Son Goku, a small warrior who embarks on a journey to find all seven Dragon Balls, which grant wishes to those who discover them.
One Piece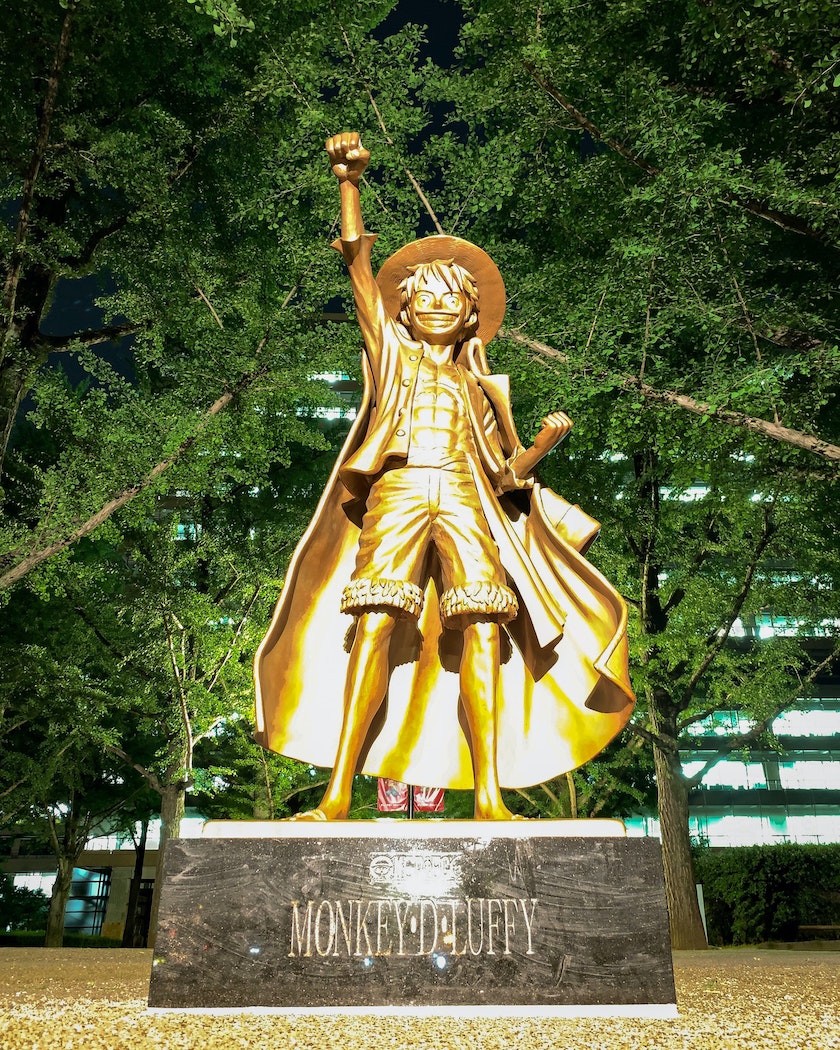 Monkey D Luffy (pictured above) wants to become the king of all pirates and sets off on a quest to find a mystical treasure called 'One Piece' with a swordsman, a thief, a liar, a warrior cook, and a sentient deer. The original One Piece Manga has been translated into more than 40 languages worldwide, while the Anime series was launched in 1999 and has had more than 800 episodes.
Naruto
Naruto is a coming-of-age adventure about a boy who sets out to become a Hokage, the strongest ninja in his village. The Manga series was written and illustrated by Masashi Kishimoto and it was later adapted into a popular anime series.
Fullmetal Alchemist
A highly rated, dramatic, and award-winning series about a young alchemist on a quest for the philosopher's stone to free his brother's soul from a suit of armour.
Slam Dunk
A hugely popular sports Anime from the 1990s, Slam Dunk is a Manga series about high school basketball. The main character Hanamichi becomes an incredible basketballer after never playing before but comes up against rivals at his school. This simple story has contributed to basketball becoming more popular in Japan.
Neon Genesis Evangelion
A legendary and critically-acclaimed mecha anime series, the story is set 15 years after a worldwide apocalypse and features heroes using giant bio-machines known as Evangelion to fight a rate of alien beings referred to as Angels that were responsible for the global cataclysm.
Attack on Titan
Humans battling giant Titans. What's not to like? Combining action and science fiction, this series follows a character who vows to kill all Titans after one destroys his village and kills his mother.
Cowboy Bebop
This popular and entertaining series, which became a hit in the US, blends multiple genres – sci-fi, comedy, western – to tell the tale of a group of futuristic bounty hunters called 'Cowboys' on a spaceship named Bebop (hence the memorable title!).
There are many, many more Manga and Anime to choose from of course, including one of the most famous and globally popular – Pokemon! If this list has whetted your appetite for even more Anime and Manga, you should also read our comprehensive guide to Why Japan is The Ultimate Destination for Lovers of Cosplay and Anime.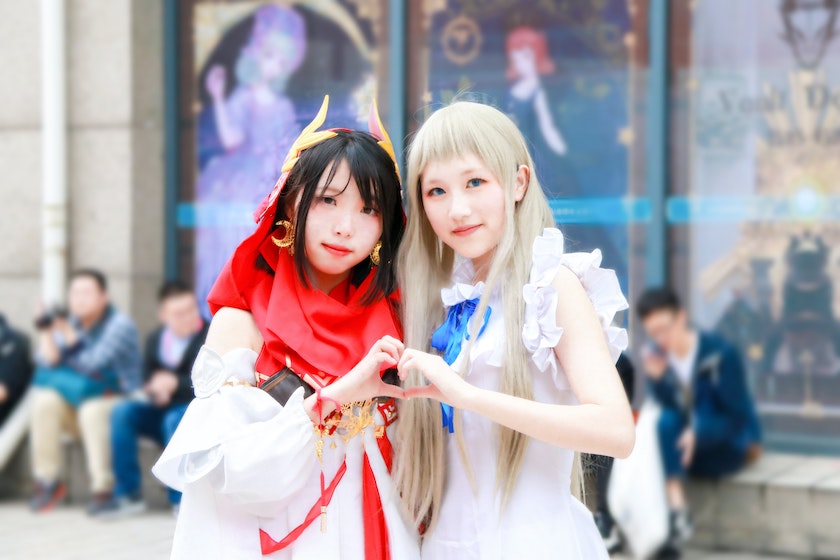 As a bonus list, we would also highly recommend you watch anything by Studio Ghibli. Their entire body of work is pure genius and quintessentially Japanese so you can't go wrong. Some of our particular favourites include:
Spirited Away
The story of a young girl who must save her parents by working in a magical bathhouse after they are both turned into pigs.
My Neighbour Totoro
Two children whose mother is seriously ill, discover a magical Totoro creature living in the woods.
Ponyo
When a young boy saves a special red fish from being trapped in a bottle, it begins to transform into a little girl and his new friend.
Why Can't I Travel To Japan Right Now?
Due to the COVID-19 pandemic, there are currently worldwide travel restrictions in place and most countries have advised their residents to stay home and keep safe. The situation is fast-paced and changes day-by-day so by the time you read this, things may have changed for the better. Overall, Japan has been one of the lesser affected countries and will be an ideal destination when flights resume even if the pandemic has had an impact on certain events. One of the biggest impacts for Japan has been the Tokyo 2020 Olympics and Paralympics moving to new dates in 2021. Read our guide to the Tokyo Olympics Have Been Moved to 2021 for everything you need to know. On a positive note, what this means for future international travellers to Japan is that 2021 will surely be one of the best years to visit the country ever as the whole world celebrates the end of the lockdown and comes together in unity for the Olympic and Paralympic Games – so there really is lots to look forward to!
And of course, when it's time to travel to Japan, don't forget the JR Pass for the country's excellent rail network. It's simply the best and most cost-effective way to get around Japan. Why is it so useful? We can tell you. Read Is The Japan Rail Pass Worth It? for everything you need to know. You can also find more helpful information about the country's rail network in our Visitors Guide to Japan's Railways and Trains. You can even combine a love of trains and a love of Manga and Anime by checking out the Hello Kitty Haruka Express Train!
Bonus Tips for Fans of J-Culture and Otaku