Lesser Known Cities of Japan You'll Want to Visit
Japan isn't a destination where it's hard to find places to go. Everyone knows of the country's biggest destinations like Tokyo, Kyoto and Osaka after all. If you're planning a trip to Japan, then chances are one or all of these cities are on your itinerary. Even putting those three aside, you have places like Hiroshima, Nagoya, Sapporo, Nara and Kobe that are all quite well known by savvy travellers. But what other places to visit in Japan are there?
It can get boring when everyone just visits exactly the same set of well-known places, even if they are great to see. So, we thought we'd give you an idea of other cities in Japan that you may want to visit. Even just adding one of these lesser known spots could give your itinerary a nice personal touch. In the past, we've covered destinations like Koya-san and Kamakura so you won't find them below. Best of all, each of these destinations can be conveniently reached thanks to the Japan Rail Pass or one of our regional rail passes.
Kanazawa

picture of Kanazawa castle
Sitting along the western coast of central Honshu, the city of Kanazawa is a place full of history and culture. Several districts of the city have remained unchanged since the Edo period, so you'll see plenty of beautiful preserved wooden buildings here, as well as strong artistic traditions that have survived.
The Best Sights in Kanazawa
Kenrokuen: Traditional landscape garden full of flowering trees and ponds, honoured as being one of the Three Great Gardens of Japan.
Higashi Chaya: This district is known for its chaya teahouses where geishas would once perform for guests. There are still two preserved teahouses in the area, one still operating and one now a museum.
Kanazawa Castle: Historic castle dating from 1583 that has been undergoing gradual restoration work after a series of fires destroyed much of its original structure.
Getting There
With the Osaka-Tokyo Hokuriku Arch Pass or JR Pass you can reached directly Kanazawa from any of Tokyo, Kyoto and Osaka. Each of these major cities is between 2-3 hours away by train.
Yokohama

China Town in Yokohama
Even though it is Japan's second largest city, the port city of Yokohama sees just a fraction of Tokyo's or Osaka's tourists. Much of the city's sights relate either to its history as a trading port or the many modern touches seen along its ample waterfront.
The Best Sights of Yokohama:
Chinatown: Yokohama is home to the largest Chinatown in all of Japan, bordered by four vibrant gates with plenty of Chinese temples and restaurants within them.
Sankeien Garden: These vast Japanese-style gardens are full of ponds, flowerbeds, trails, not to mention different historic buildings. This includes several teahouses, an old temple and a former feudal residence.
Minato Mirai Waterfront: The modern centre of Yokohama, this waterfront precinct features high-rises, shopping malls, amusement parks and many more fun things for visitors.
Getting There
Yokohama is less than an hour from Tokyo by train and is easily covered by the JR Pass
Nikko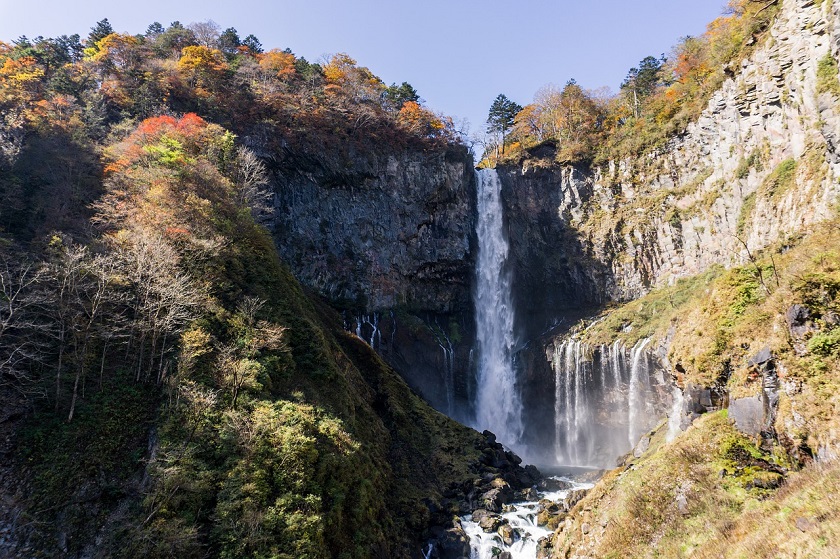 Famous waterfall in Nikko
In the middle of its own national park, the small city of Nikko combines nature and spirituality. Nikko is found in the mountains of the Tochigi Prefecture and is an ideal destination for travellers seeking a break from big cities and some astounding natural sights.
The Best Sights
Toshogu Shrine: The star attraction of Nikko is this mausoleum of Tokugawa Ieyasu inside a lavish complex of shrines within the forest.
Futarasan Shrine: Dating back to 782, this historic shrine is dedicated to the gods of nearby mountains. Close to the shrine lies the scenic Shinkyo Bridge that is also not to be missed.
Nikko National Park: Setting out from Nikko, you have a wonderful national park to explore. Thanks to its cedar forest and waterfalls, it's one of the best places for hiking in Japan.
Getting There:
Nikko is often seen as just a day trip from Tokyo, partly because it only takes 2 hours to get there from the major city. When the JR Pass, you can even use the Shinkansen for most of the route there.
Nagano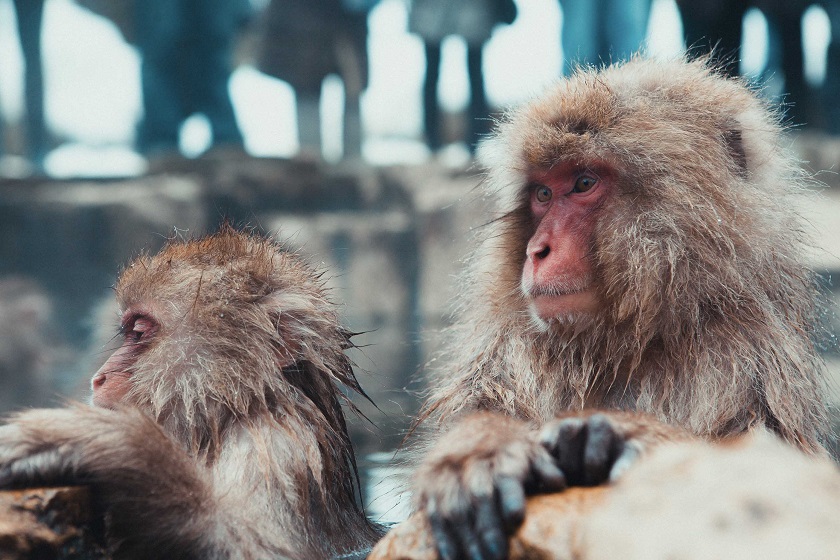 Snow Monkies at Jikokudani, Nagano
Famous for hosting the 1998 Winter Olympics, the mountain city of Nagano has more to do than some might realise. While skiing is definitely on the cards here, this city in central Japan also has historical and culture sights
The Best Sights
Shiga Kogen: When it comes to skiing in this winter capital, Shiga Kogen is the most popular ski resort in the region, even though there are snow parks closer to Nagano.
Jigokudani Monkey Park: Not quite in Nagano but quite close by, these hot springs are where you can go see Japanese macaque monkeys sitting in the spas, surrounded by snow.
Zenkō-ji Temple: This greatly important Buddhist temple has existed here since the 7th century and has become a common pilgrimage destination. It is said to have the first statue of Buddha brought to Japan, although the statue is not for public viewing.
Getting There:
Nagano is best reached from Tokyo, taking around 1 hour 30 minutes to make the journey. Use the Hokuriko Arch Regional Pass or a full Japan Rail Pass to get here.
Beppu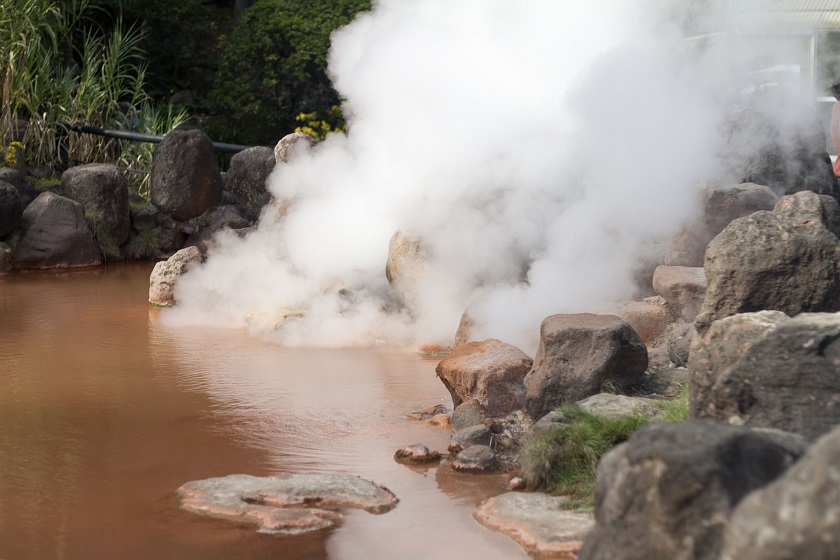 Hell Onsen near Beppu, they're too hot to bathe in.
On the island of Kyushu the city of Beppu is best known as a spa resort destination. Sitting by Beppu Bay, the city is home to over 2,000 hot spring spas, known in Japan as onsen. Beppu is very much a destination for rest and relaxation, which can be quite welcome for a few days as you travel around Japan and a great place for an overnight stay in a ryokan.
The Best Sights:
Kannawa Onsen District: Home to the majority of the geothermal springs, Kannawa is the focus of onsen activity. Besides regular hot springs, Kannawa is known for speciality experiences including sand baths, steam baths and mud baths.
Hells of Beppu: Rather than bathing in these hot springs, visitors come to see the unusual appearance of these special springs. What makes these springs special is how their colours vary from sky blue to bright red and much more.
Beppu Ropeway: Mount Tsurumi sits directly behind the city of Beppu, with this ropeway aerial lift taking up the mountain for incredible views.
Getting There
The best way to travel to Beppu is by using the Sanyo-San'in Northern Kyushu Pass. This way you can travel from other large cities like Hiroshima and Kyoto, although Fukuoka is much closer.
Kagoshima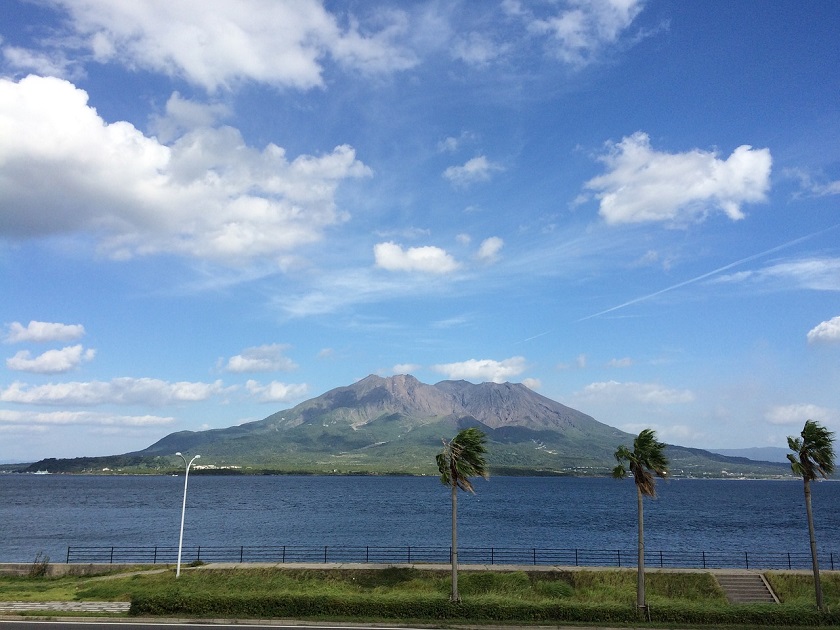 Sakura-Jima
Down at the very southern end of Kyushu, Kagoshima is a bayside city well off the beaten track for most visitors to Japan. Kagoshima is a relatively new city and is best known for the nearby bay and volcano that define its skyline.
The Best Sights:
Sakurajima: Sitting across the bay from the city, this active volcano is one of the city's most popular sightseeing destinations. Visitors head over to walk the Nagisa Lava Trail and enjoy the views back to Kagoshima from the Yunohira Observation Point.
Senganen Garden: With views of Sakurajima and the bay, this Japanese landscape garden dates back to 1658 and features streams, shrines and the charming Iso Residence.
Museum of the Meiji Restoration: Japan went through a crucial change in 1868 when certain powers were returned to the Emperor. Known as the Meiji Restoration, you can learn about this turbulent time in this small but informative museum.
Getting There
Unless you only plan on seeing other sights on Kyushu during your visit where an All Kyushu Pass would work, you're best getting a JR Pass.
Fukuoka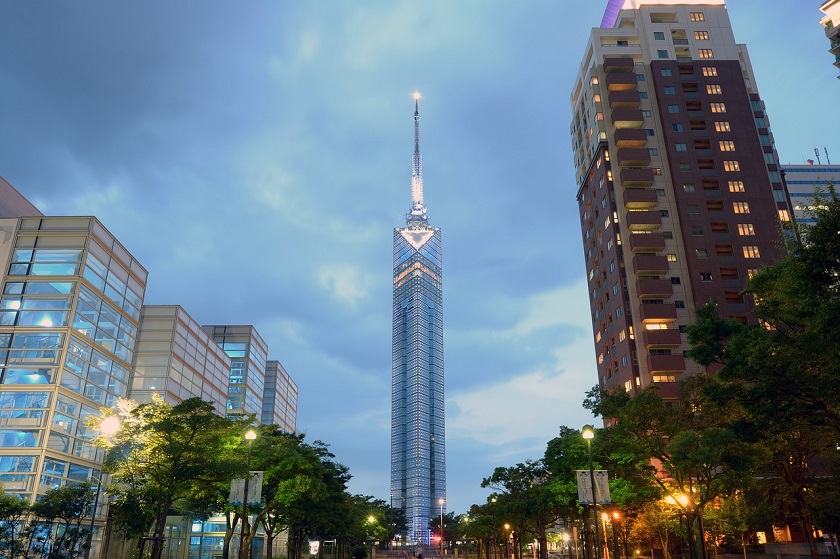 By the northern shores of Kyushu, Fukuoka is equal parts ancient and modern. A terrific mix of cultural and futuristic sights helps make Fukuoka one of the best cities to visit in Japan. Whether you're after temples, cultural centres or relaxation, Fukuoka has you covered.
The Best Sights:
Fukouka Castle grounds: Located in Maizuru Park you will come across a series of ruins that once made up Fukouka Castle. Within this scenic park you can see what remains of gates and stretches of the castle moat.
Tōchō-ji Temple: An ancient Shingon temple dating from 806, you can see some intricate carvings here, not to mention the temple's famed wooden Buddha.
Momochi Seaside Park: Designed for entertainment, this part of the city has everything from a manmade beach, to panoramic views courtesy of Fukuoka Tower and plenty of shops and restaurants.
Getting There
A train trip from Hiroshima to Fukuoka only takes a little more than an hour, while the rest of Kyushu is also easy to reach. There are many different regional rail passes you could use for Fukuoka, so find one that works for you.