Odaiba (お台場) is the most modern part of Tokyo, build on a reclaimed island in Tokyo Bay. Just getting there is like stepping into the future, by either going over the Rainbow bridge or using the futuristic Yurikamome driverless passenger car. Odaiba is a high-tech entertainment area, combining leisure with entertainment and plenty of shopping.
What to do in Odaiba
The words fun, entertaining and romantic come to mind when asking a local about Odaiba, and that's exactly the reason why you should visit. There are plenty of interesting museums, show rooms and exhibitions. Fun attractions like the Ferris Wheel (with a great view of the Tokyo skyline and Mt. Fuji) are great for everyone and if you're the romantic type, head to Daiba park and beach and go for a romantic walk with your date. There are also tons of shopping opportunities around. Here are our top tickets for Odaiba:
DiverCity Tokyo Plaza and the big Gundam
The most iconic statue in Odaiba is the massive Gundan right outside of DiverCity Tokyo Plaza. Great for taking pictures.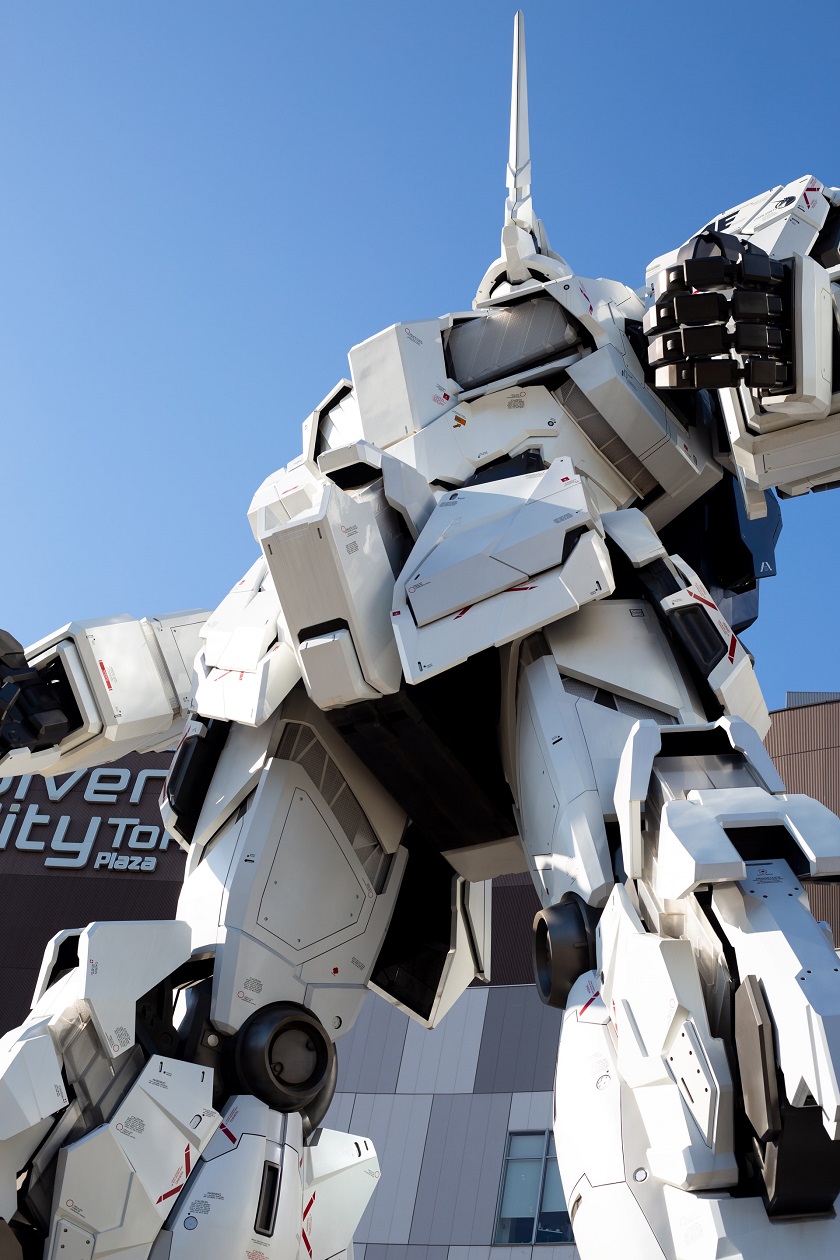 Don't forget to visit DiverCity itself. A shopping mall designed with the theme of creating a "theatrical city space."
Fuji TV Building
A futuristic building dominating the skyline of Odaiba.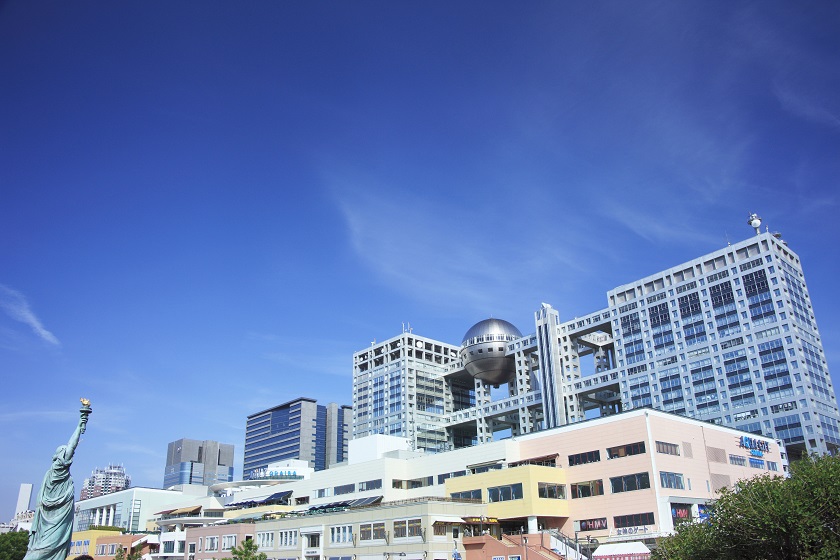 Fuji TV headquarters is open to the public, including the globe-shaped observatory deck on the 25th floor. The observation deck boasts an impressive 270-degree panorama of the Odaiba area and Tokyo Bay, come around sunset for the best view.
National Museum of Emerging Science and Innovation
The National Museum of Emerging Science and Innovation or just Miraikan in Japanese explores the frontiers of science and futuristic technology. Showing what may be possible with space exploration, biomedical research, environment and how they all integrate. It is a mind-blowing experience for both young and old. If you come to Japan to see the future, this is the place you need to visit.
Palette Town
Does the name remind you of Ash from Palette Town, the starting area of Pokémon? Well, it's not exactly the same. Palette Town is a massive shopping mall and entertainment complex where you can easily spend half a day. Point of interest are Toyota Mega Web and the Daikanransha Ferris wheel. More about those below.
MORI Building DIGITAL ART MUSEUM  by  teamLab Borderless
A truly unique and engaging experience. This museum has quickly become one of the most immersive experiences in Tokyo. Read our detailed post on  teamLab Borderless here.
Ferris Wheel
The Daikanransha is one of the largest Ferris Wheels in Japan and popular with couples and families alike. Go up to see a panoramic view of the Tokyo Skyline, you can even see Mt. Fuji on a clear day.
Toyota Mega Web
Mega Web describes itself as the 'Look', 'Ride' and 'Feel' automobile exhibition, but it's so much more than that. Encompassing both the history and future of Toyota and the Japanese car industry.
Have a look for yourself:

Panasonic centre
The show case area of the latest tech of Panasonic. While the name does not give much away, inside is lots of fun. Like the Nintendo Game Front, Wonder Life-Box that presents future technologies and RiSuPia, a hands-on museum focused on mathematics hidden in nature and general science. Coming here will make you wish you grew up in Japan.
Rainbow bridge
The Rainbow bridge is yet another iconic landmark of the Tokyo Skyline. If you have time, consider walking the bridge for a 30-40 min walk with great views of Tokyo bay and Tokyo Tower in the distance.
Visit the malls
Odaiba is like mall heaven, with shops for everyone. The most interesting malls include Venus Fort, Aquacity Odaiba and Decks Tokyo Beach.
For even more to see and do in Odaiba see here.
How to get to Odaiba
By Yurikamome
Using the Yurikamome is an experience on its own. Take a seat in the front car and see Odaiba approach as the ride progresses. We highly recommend using the Yurakimome as transport into Odaiba.
The Yurakimome is not included in the JR Pass but you can travel to JR Shimbashi station with the pass and there transfer.
By the Rinkai Line Underground
Cheaper alternative to get to Odaiba. Basically an underground line for quick and easy access.
By boat
A boat service is available between Odaiba Seaside Park and Hinode Pier, with regular service every 30-60minutes.
On foot
Odaiba can be accessed by foot using the Rainbow bridge, we highly recommend walking at least one way.