Table of contents:
What to Do in Kurashiki
When to Visit Kurashiki
Getting to Kurashiki with the Japan Rail Pass
For travellers seeking a destination with some history and not too many other tourists, Kurashiki will seem like your dream destination. Kurashiki is celebrated for its historical quarter full of canals and interesting mix of cultural attractions but isn't exactly the sort of place you stumble upon by accident. To visit Kurashiki, you'll need to venture down to the coast of Japan's Seto Inland Sea, roughly halfway between Osaka and Hiroshima. But don't worry, it's worth it, especially once you know what to do in Kurashiki. And once you've read this guide you shouldn't have any problems on that front.
What to Do in Kurashiki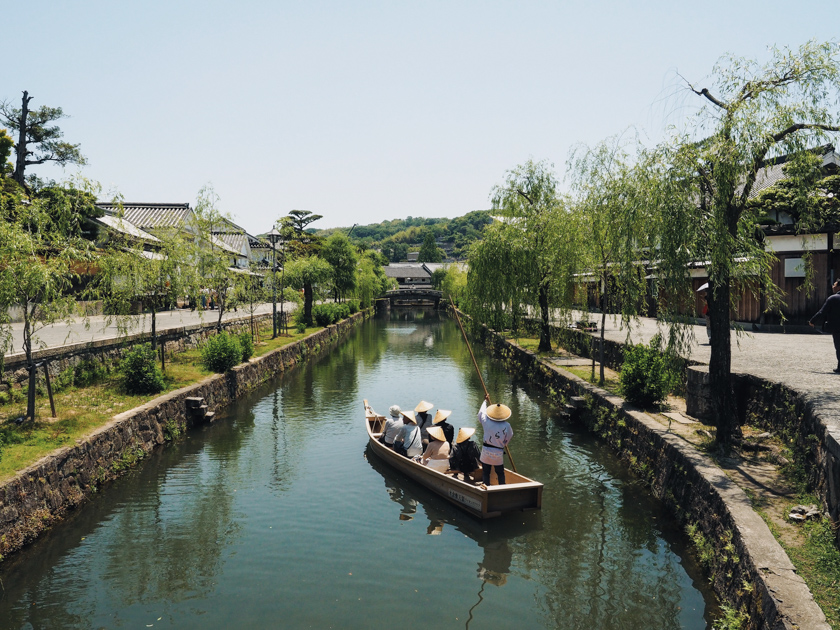 It's almost a little surprising how unknown the city of Kurashiki is given all that it has to offer visitors. The best things to do in Kurashiki touch on a nice range of interests, meaning that there should be something for every different type of tourist. Whether you're interested in history, culture or shopping, Kurashiki has you sorted, as you'll see from the below activities.
Bikan Historical Quarter
The natural place to start your visit of Kurashiki is with the city's Bikan Historical Quarter. This beautifully preserved part of the city dates from the Edo Period, when Kurashiki was a major merchant and shipping town. Because it escaped unscathed from World War II, the area boasts many historic storehouses that now house cafes, museums and various stores.
The quarter also features the old canal system that linked the storehouses to the city's port and with weeping willow trees along their banks, it's certainly a beautiful sight to see. You can even take a boat trip where you're gently rowed along as the scenery passes by.
Beyond just the general character of the Bikan Historical Quarter, you'll also find many of the best places to visit in Kurashiki, making it an essential stop for tourists.
Ohashi House
Of the many historic buildings found in the vicinity of the Kurashiki Bikan Historical Quarter, one that you can visit is the Ohashi House. This house built in 1796 once housed the Ohashi family of merchants and is a classic example of what homes looked like for wealthy traders in that period. Visiting inside the house gives you a great sense of what life would have been like here, as you'll find traditional tatami mats on the floor and rooms divided by sliding doors.
Ohara Museum of Art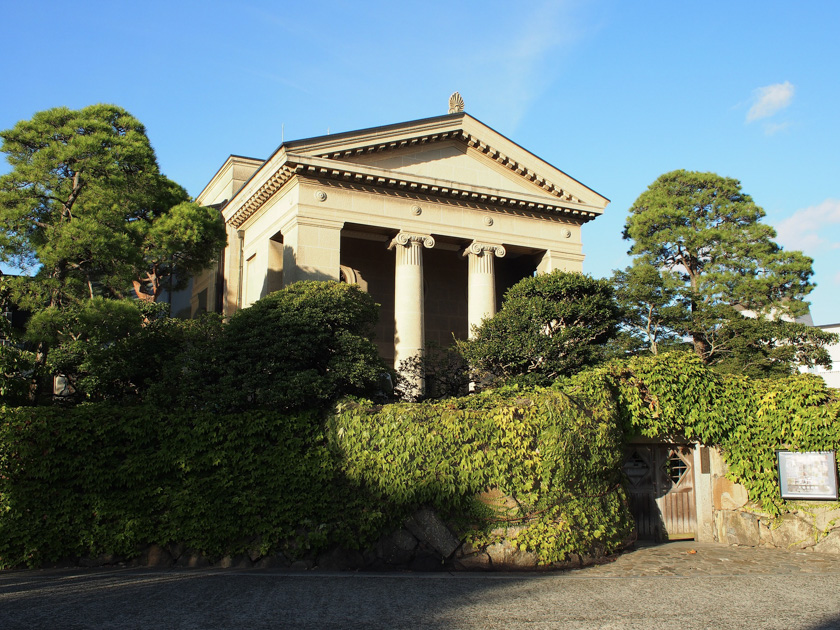 An unlikely attraction in this part of Kurashiki is the Ohara Museum of Art, the first museum of Western art in Japan. Housed inside a Neoclassical building that plainly stands out, the museum opened in 1930 and features international works by such names as Monet, Rodin and Pollock. Exploring its main gallery, you'll find paintings from various western nationalities and time periods, making it both eclectic and impressive.

Achi Shrine
One of the most important religious landmarks in Kurashiki is the Achi Shrine in the Bikan Historical District. This Shinto shrine sits on a hill overlooking the city's old quarter, which visitors reach by climbing a steep staircase. But it's worth it when you reach the top as you get to see this ancient shrine from the 8
th
century dedicated to good fortune and safety at sea.
Ivy Square
To explore another period of Kurashiki's history, head to the complex of buildings and factories now known as Ivy Square. The ivy-covered buildings all date from Japan's Industrial Revolution during the late 19th century and were part of the first modern cotton mill in Japan.
Not only is there a lot of character and history to the complex, it also features an interesting collection of museums for visitors to check out. The main museum here is the Kurabo Museum, which details the history of the cotton mill and the company that ran it. However, there are many others, like the Piggybank Museum with its surprising collection of piggy banks and the Momotaro Karakuri Museum, dedicated to the folklore character Momotaro.

Many More Museums
While Ivy Square is a hub for local museums, there are actually plenty more scattered about the city. It almost seems that no matter what subject you're interested in learning about, Kurashiki has a museum for it. Obvious options include the Archaeological Museum and the Museum of Folkcraft, which showcases traditional household items from across Japan. A bit more obscure is the Yumiko Igarashi Museum featuring work by manga artist Yumiko Igarashi and the Toy Museum with traditional toys from across the country.
Go Jeans Shopping
The city of Kurashiki has one last claim to fame that may surprise you; it's Japan's capital of denim! It was the first place in Japan to manufacture denim and is still famed for its jeans. Rather than mass-produced jeans, the ones from Kurashiki are typically made in small specialist workshops, with countless businesses lining Kojima Jeans Street. So, if you're in need of a new pair of jeans, you know where to go.
When to Visit Kurashiki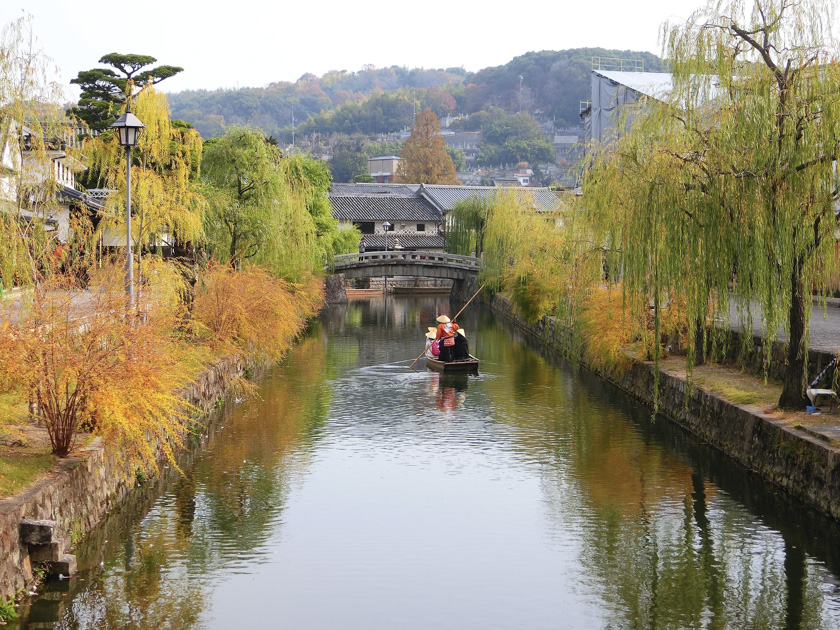 Kurashiki's location near the southern end of Honshu means that it has a warmer climate than other parts of the island. So, while it does experience all four seasons, you can expect summer's to be hot and fairly rainy, making it an unappealing time to go. Instead, the best time to visit Kurahiski is during spring and autumn, particularly the months of April, May, October and November. While wintertime isn't as bitterly cold as somewhere like Hokkaido, it's still chilly which isn't ideal for sightseeing.
Getting to Kurashiki with the Japan Rail Pass
The city of Kurashiki may seem a little out of the way for those visiting Japan's main destinations, but it's really not. If you're travelling around with a Japan Rail Pass, you'll find that you can reach the city from Osaka without too much trouble. Simply take the Sanyo Shinkansen to Okayama and change from there, all covered with the JR Pass.