To help you plan the trip, we've created this 14-day Japan itinerary that includes Tokyo, Kyoto, Hiroshima and Fuji-Hakone.
Japan for many is not a quick hop away, and just getting to Japan is an investment on its own. It will make sense to stay in Japan somewhat longer. As a result most visitors spend about two weeks in Japan before returning home. We've put together a 14-day itinerary to enjoy the best highlights Japan has to offer, bringing the modern, tradition and timeless together.
We've built the itinerary with flexibility in mind, as everyone has their own interests and pace of life. We'll be using the 14-day Japan Rail Pass for this itinerary, which will cover all intercity travel and the majority of local travel.
Day 1 – Arrival in Japan and a visit to Asakusa
We're starting in Tokyo, simply because the fast majority of international flights arrive and depart from either Narita or Haneda Airport. We're spending 5 days in Tokyo, including the day of arrival.
The first item of business after clearing the airport is to make your way into Tokyo. Depending on where you are staying this should take 1-2 hours and you'll likely want to take it easy the first day after a long flight. Therefore, we recommend a visit to Asakusa, one of the older areas of Tokyo where life is slow, compared to the busy business districts. Home to many small restaurants, boutique shops and establishments,Asakusa is a great place to start your Japan trip and start your day with a good Japanese meal. Highlight to visit in Asakusa include Sensoji, Nakamise, and Kaminarimon.
Asakusa is one of the many wards in Tokyo and can easily be explored on foot. The first stop is Kaminarimon ("Gate of Thunder") , the iconic entrance to Nakamise and the Sensoji temple complex. Nakamise is a long old-style, but touristic shopping street with many small shops that have been run by the same families for several generations. It's a great place to buy a souvenir or get a taste of that scrumptious Japanese street food. You'll be right in front of the great Asakusa temple once you reach the end of Nakamise. Take a moment to marvel at the pagoda, burn some incense and walk the temple grounds. It's common to spend several hours exploring the area, once you are done head to the local shopping arcade and enjoy a full service Japanese meal at a local price.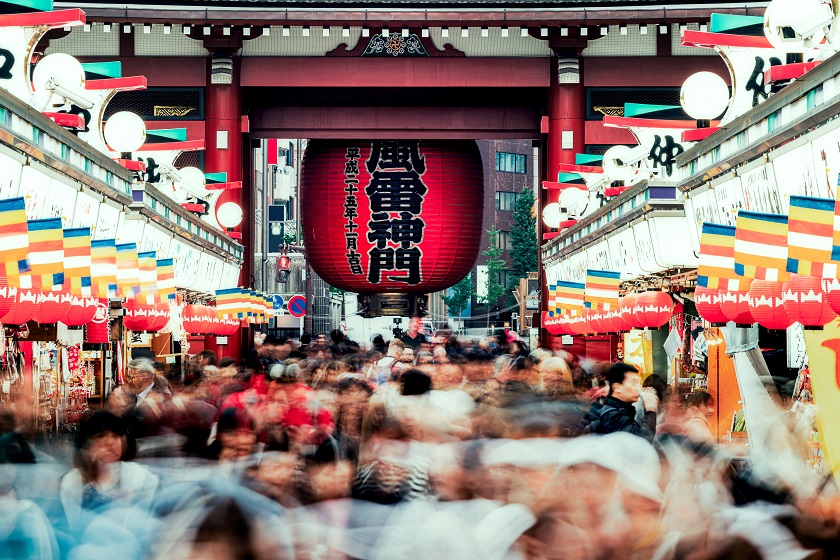 If you still have time left, then we recommend taking a river cruise over the Sumida river that takes you into Tokyo Bay. It's a very laid back way to see Tokyo and a great way to relax, whilst still getting the full Tokyo experience.
Day 2 – Youth culture, the hypermodern and sea of neon lights
Start the day in Harajuku, the centre of well-known Japanese sub-styles from the super cute to avant-garde gothic and everything in between. Once you arrive at Harajuku station, you'll walk right into Takeshita street with many small, youth-oriented, independent boutiques and cafés. Additionally, you'll find the Meiji shrine within walking distance. Dedicated to the deified spirits of Emperor Meiji, it is perhaps the most impressive temple complex in greater Tokyo.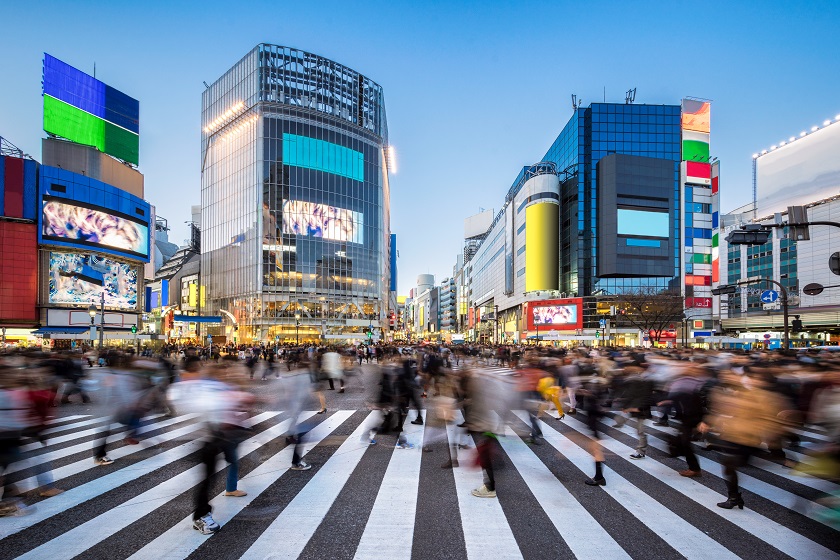 The next stop is Shibuya, Shibuya is one of Tokyo's most vibrant and busy districts, packed with shopping, dining and nightclubs and all round entertainment. Shibuya is well known for its youth culture but there's something to do for everyone. For a full deep dive into Shibuya, read our Shibuya guide here.
The final stop for today is Shinjuku: home to the busiest station of Japan and its famous neon(red) light district, called Kabukicho. Great for dinner, nightlife and bar visits. Even if that's not your thing, Kabukicho is worth exploring for shopping and going up the Shinjuku Metropolitan Building, from where you can see the Tokyo Skyline for free.
Day 3 – Dive into the Culture and history of Tokyo, Ueno, Nippori and Imperial palace
Today we explore the historical side of Tokyo with our first stop at Ueno. Ueno station is easy to reach on the JR Yamanote line. Right around the corner of Ueno station, is Ueno park. One of the largest parks of Tokyo with many points of interest. Like the Toshogu Shrine, Tokyo National Museum, Ueno Zoo and many other temples and landmarks. It's easy to explore Ueno park for half a day without seeing the same part twice. Once you are done, head back to Ueno station and cross the road opposite to the park. We're now entering Ameyoko, an open-air market known for low prices and good deals. There's also a lot of yummy street food to try.
The next stop is Nippori, just a bit north of Ueno. Here we get a glimpse of what life was like in the Edo period, some 300 years ago. Points of interest are the Grave of Tokugawa Yoshinobu, Tennoji temple and Yanaka cemetery.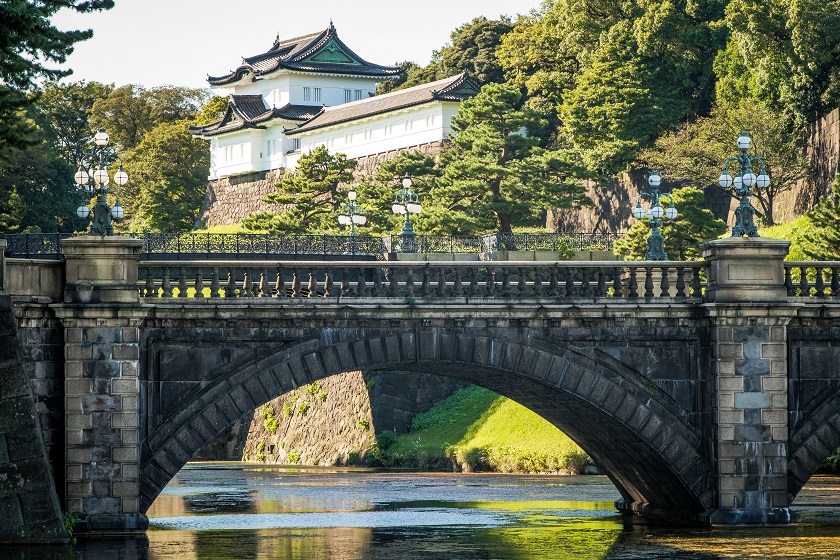 Then we finish the day with a visit to the Imperial palace garden. To get here, take a local JR line to Tokyo station. Take the Marunouchi exit, from there it's an easy walk to the Imperial Gardens with a beautiful tour around the gardens and palace grounds. After you are done, come back to the Marunouchi area for a great place to finish the day with a good dinner.
Day 4 – Odaiba and Tokyo Tower
Today we are visiting Odaiba, the newest ward of Tokyo with land completely reclaimed from the sea in Tokyo bay. Odaiba is the most futuristic part of Japan (or Tokyo at least). Getting there alone means taking the Yurakimome, a fully driverless automated transit system. On Odaiba there's a wide range of entertainment to enjoy, from the romantic waterfront, to several big malls. Points of interest include: Fuji TV Building, Venus fort, National Museum of Emerging Science and Innovation and walking the Rainbow bridge.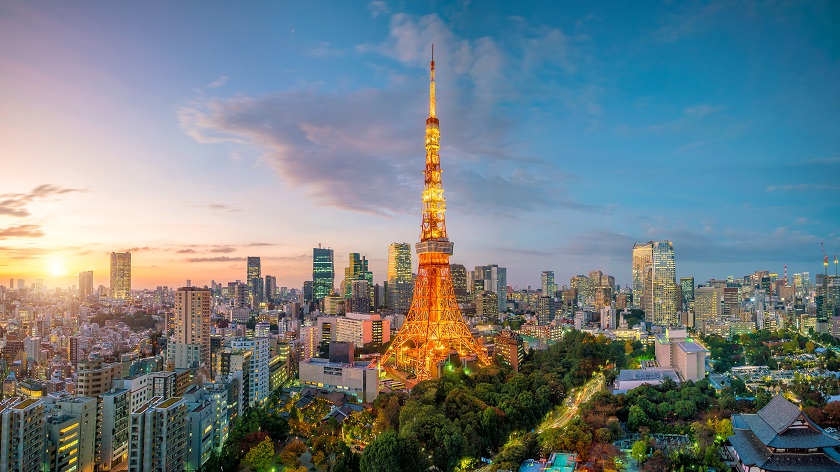 After Odaiba, we continue to Tokyo tower. The most iconic landmark of the Tokyo skyline and with an amazing view all around. On a good day it is possible to view Fuji from its observation deck. If you're still up for more after Tokyo Tower, then continue to the close by Roppongi to wine and dine.
Day 5 – Kamakura, time to visit the Big Buddha
Kamakura is an easy train trip less than 1 hour away from Tokyo. Kamakura used to be the seat of power in Japan during the 12th century and its rich history remains today. With many beautiful temples, shrines and of course, the great Buddha.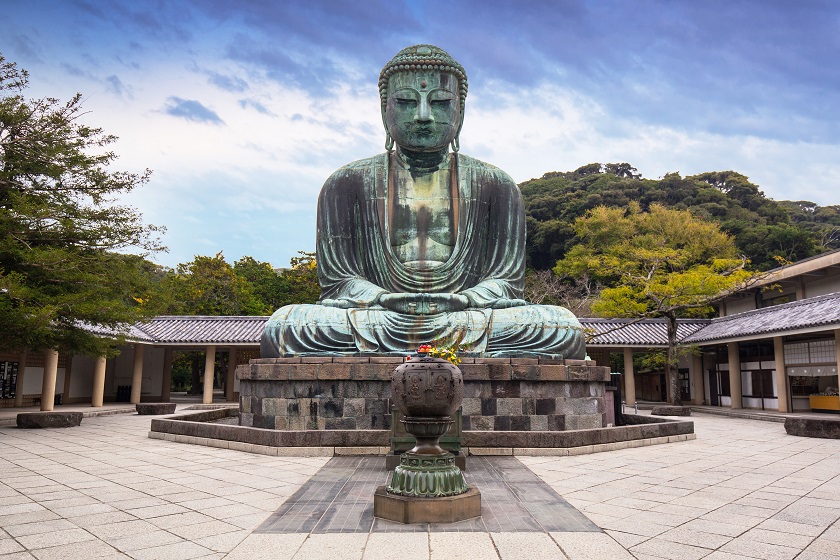 We have a detailed guide on how to visit Kamakura with the JR Pass here.
Day 6 – Kyoto central & Gion
It's time to travel to Kyoto today. Using the famous bullet train, Kyoto is about 160 minutes away from Tokyo. Allowing for enough time to check out, and check-in to your new accommodation today, we'll be visiting central Kyoto and Gion, home of the Geisha.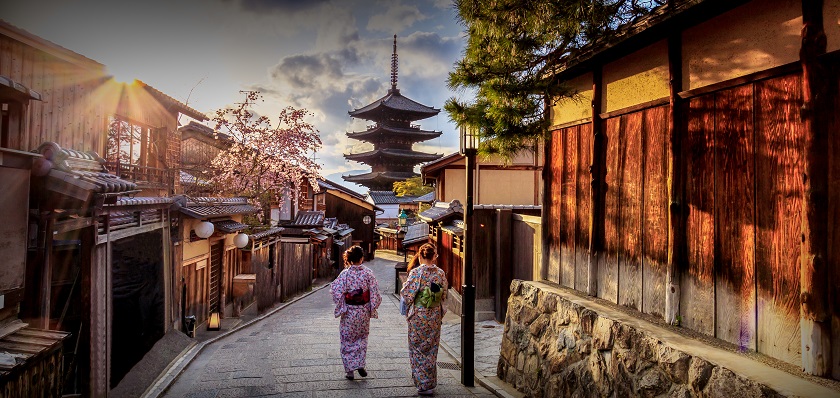 Once you have made your way to your accommodation and dropped your luggage, it's time to start exploring Kyoto. The first stop: Kawaramachi, the commercial centre of Kyoto that is alive and bustling any time of day. Situated between the streets of Shijo and Kawaramachi-dori, is the shopping arcade of Kawaramachi, in addition to the local Nishiki-market. The ultimate place to try local specialities and hunt for authentic souvenirs.
Once you are done around Kawaramachi cross the Kamogawa river for the next stop: Gion, the traditional entertainment district of Kyoto, famous for being the home of the Geisha. Many of the traditional buildings remain around Gion and provide a glimpse of times past. It's best to come just before sunset and see the traditional streets of Gion lit up, just imagine what it would have been like in centuries past.
Day 7 – West Kyoto: Arashiyama, Golden pavilion and Fushimi Inari
Today we're exploring the west of Kyoto and start at Arashiyama and the well known bamboo grove. Around Arashiyama are many interesting places to visit, like the Monkey Park, Sagano Scenic Railway and a wide range of temples. The area is fairly touristy these days but nevertheless well worth visiting and you can easily spend hours exploring.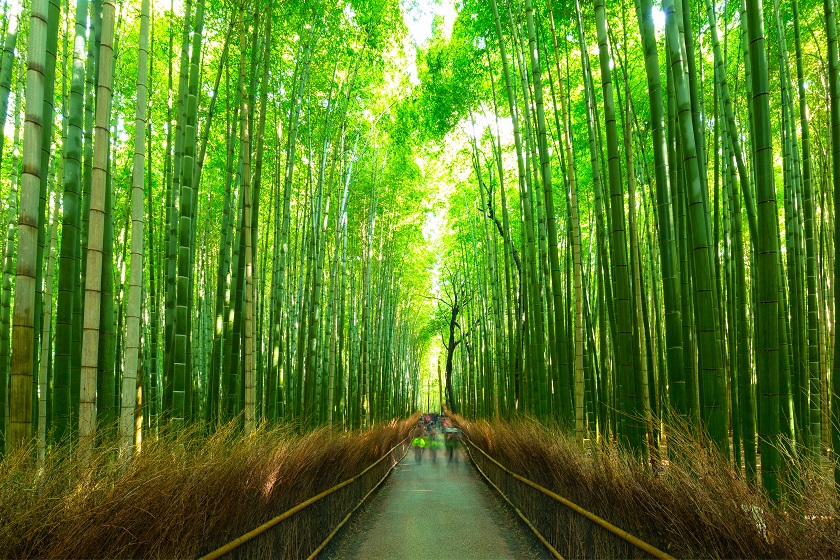 The next stop is the Golden Pavilion. If you ever received a postcard from Japan, then there's a good chance this was on it. The Golden pavilion, or Kinkaku-ji in Japanese is the most well known Zen Buddhism temple in Japan. A visit will take you around temple grounds, Zen garden and teahouse.
The final stop for the day is Fushimi Inari Taisha, the endless rows of Torii-gates that meander up Mt. Inari. As you reach the top of Mt. Inari, you'll be able to see the entire skyline of Kyoto. Come just before sunset for an amazing photo opportunity.
Day 8 East Kyoto: Kiyomizudera, Yasaka jinja and the Philosopher's path
This day we are exploring the east side of Kyoto, starting at Kiyomizu-dera, or pure water temple. The temple complex is one of the most impressive in Japan, with panoramic views all around. Walking up to Kiyomizu-dera are many small shops selling local crafts, such as local pottery.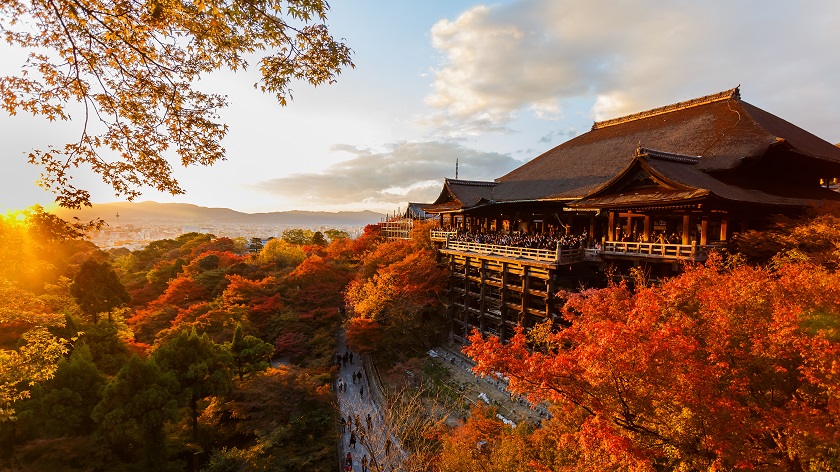 From Kiyomizudera, most of eastern Kyoto can be explored on foot. We recommend slowly making your way through the small alleys up north to Maruyama Park. You'll find many small shops, cafés and countless small landmarks along the way. Along the way be sure to stop at Nineizaka: a quaint region with many traditional homes.
Depending on your pace and how you feel, you can continue up north and visit the Heian shrine. One of the newer shrines in Kyoto, to commemorate the 1100th anniversary of Kyoto's founding. To finish the day, head a little east of the Heian shrine to get to the Philosopher's Path. The path follows a series of small canals with countless cherry trees, the area is aesthetically pleasing and like the rest of eastern Kyoto, there are many boutiques restaurants and shops.
Day 9 – Osaka day trip
On this day we're doing a day trip to Osaka, especially/in particular the greater Namba area. Osaka is only a 30-minute train ride away from Kyoto and with the JR Pass you can even use the bullet train to get there.
The first stop of today is Shinsekai, a neighbourhood that was built in the early 1910s to reflect what the future would look like, yet has remained relatively unchanged since, as a result it now feels like a place of nostalgic futurism. It's also a place where you can find an amazing Japanese meal at a very low price.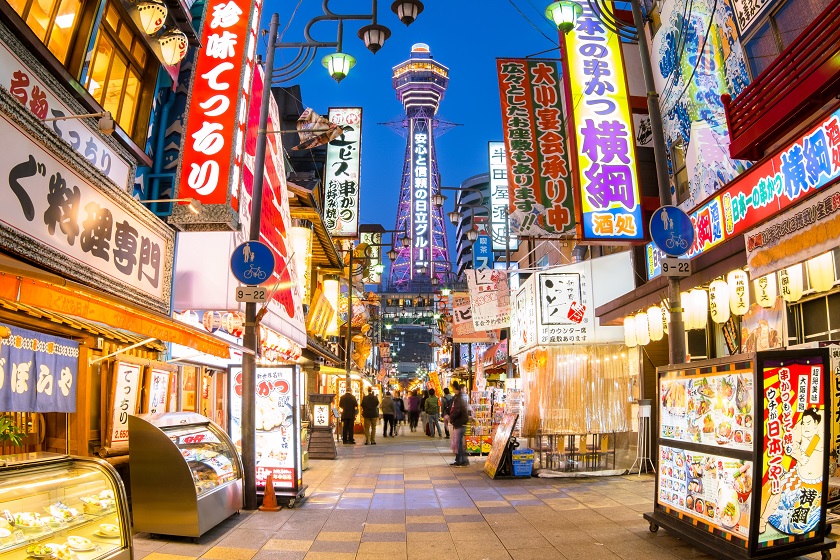 We continue from Shinsekai to the Namba area, a high-energy entertainment district frequented by commuters from a bustling cluster of transit stations. They say there's always something going on in Namba and the atmosphere is lively and local, yet open to everyone. Once you arrive, walk through the Shinsaibashi Shopping Arcade and past the Dotonbori canals. The area is unique in that it combines small boutique stores with large chain stores and department stores. From small street vendors selling tasty treats, to the Apple Store, it's all there!
Day 10 – Hiroshima
Today we're travelling on to Hiroshima, a city of historical importance due to the atomic bombing in WWII. It gives a stark reminder of the destructive nature humanity is capable of but also its resilience and rebuilding. WWII aside, there's also a lot of fun to be had in Hiroshima! Getting there is relatively easy by taking the Shinkansen from Kyoto to Hiroshima station, taking a little less than 2 hours.
As we're travelling today, we'll allocate enough time to check in before starting to explore.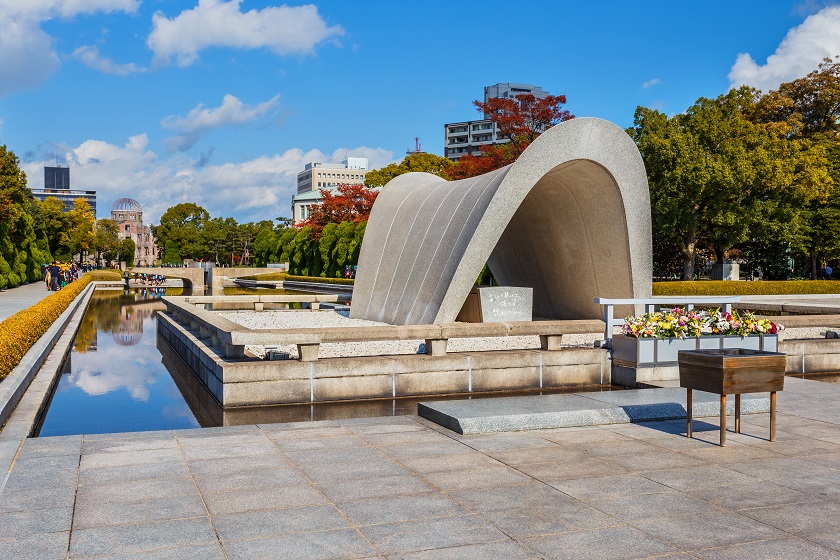 The first stop is the Hiroshima Peace Memorial park and museum. It's a place everyone should visit at least once in their lifetime. The museum is dedicated to documenting the atomic bombing of Hiroshima life thereafter. Take an hour or so to visit the museum, then walk towards the Peace Memorial park.
We continue to downtown Hiroshima, called Hatchobori by the locals. Explore the shopping streets, and then head to Okonomiyaki-mura to try the local style Okonomiyaki, or Japanese pancake.
Day 11 – Miyajima, island of the floting Torii-gate
The main visit of today is a trip to the close-by island of Miyajima. Famous for its iconic floating Torii-gate, it was once chosen as one of the 3 most beautiful views in Japan. Access to Miyajima is easy, first take a local JR train from Hiroshima station to Miyajima-guchi station, from there it's a 5-minute walk to the JR Ferry to Miyajima.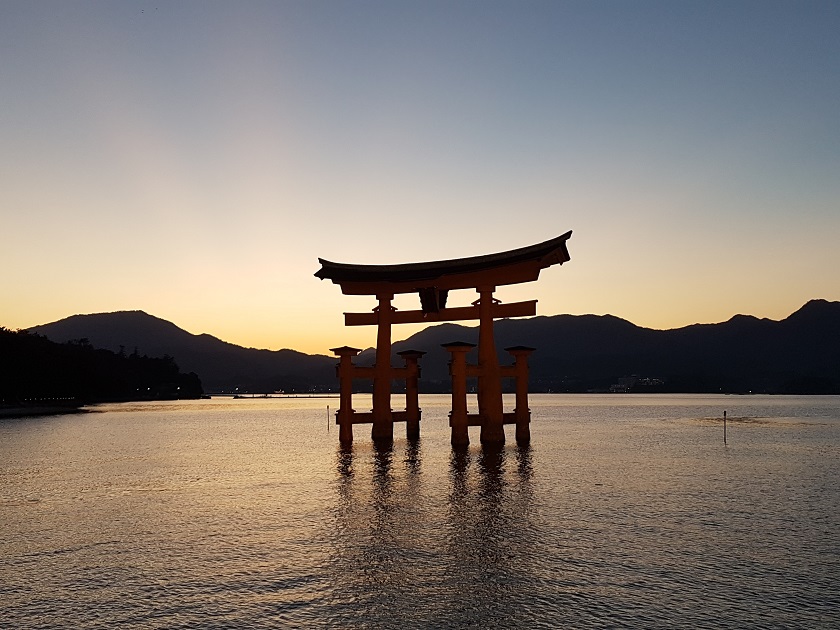 Upon reaching the island, make sure to visit the Torii-gate for an amazing picture opportunity. Then it's time to start exploring. Many shops are open to visitors, and we recommend taking your time to explore the local variety of times on sale. Then head to the top of the Island, it's a good hike up through stunning nature. Alternatively, a rope way is available if you want to take it easy.
We have a detailed guide on Miyajima here.
Day 12 – Himeji and travel to Hakone
Today we start going back in the direction of Tokyo but still have two very worthwhile stops to look forward to. The first is Himeji, home to the most beautiful castle in Japan and ideal for a 2-3 hours stopover before continuing your journey. Himeji is directly on the route back and there are plenty of coin-lockers available at the station to store your luggage.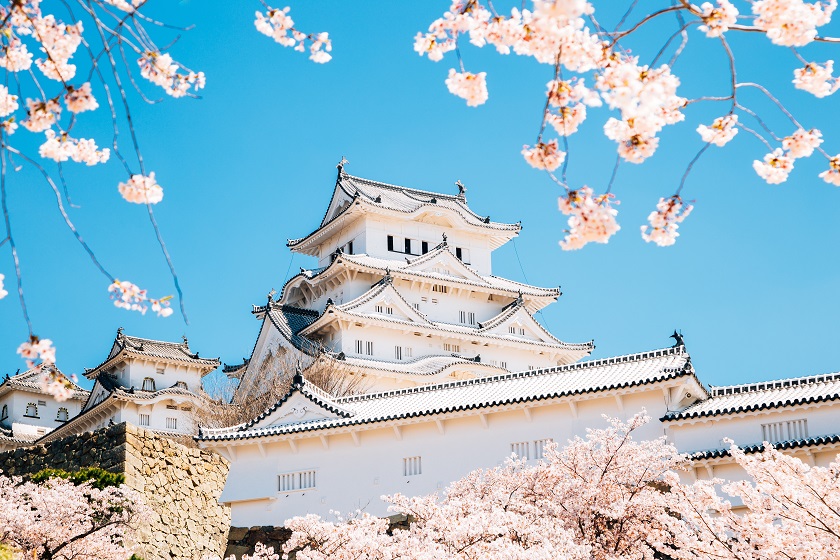 The main goal of today is to see Himeji castle and garden, then grab lunch before getting on the train again. The castle can easily be reached on foot from the station and should take about 2 hours to fully explore. We have an in-depth guide to Himeji here.
After Himeji, it is time to get on the train to Hakone, this will be a relatively long ride, so we won't plan any activities. Instead, we suggest booking a Ryokan (traditional inn) with Onsen (hot spring bath) and enjoy Japanese bathing culture and together with a fantastic full-course kaiseki meal.
Day 13 – The Hakone the golden circle and viewing Fuji
Today we're doing the Hakone circle around the Hakone national park with breathtaking views of Fuji-san along the way. The Hakone circle will take you up Mt. Hakone, past volcanic landscapes, ride a rope way and even take a cruise over lake Hakone, all with stunning views of Mt. Fuji along the way.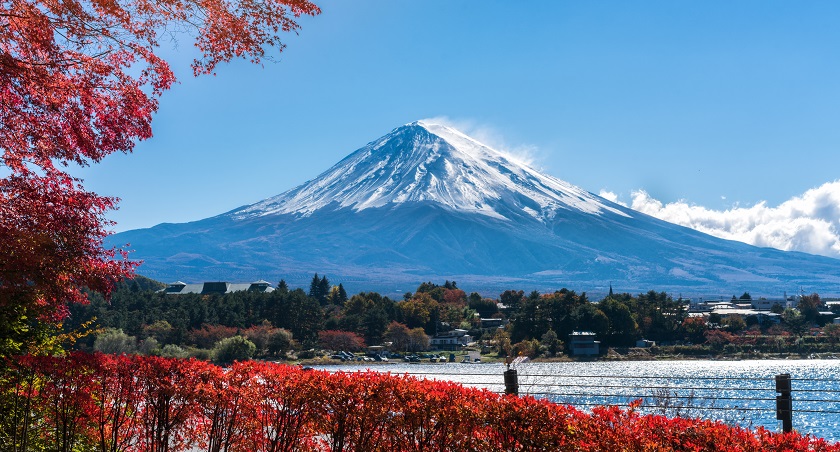 Read our full guide to hakone here. After you finish the Hakone tour, you can either travel on to Tokyo the same day, or the next. It's only 36 minutes away by Shinkansen bullet train.
Day 14 – Tokyo, time for shopping
Today is the last day in Tokyo, and we'd like to keep it open for your own planning. We recommend using the last day for shopping, doing our shopping on your last day in Japan means that you do not have to carry around your purchases. Alternatively you could visit 1-2 places of your own choosing, whatever you do, take it easy and relax before having to get back on the plane home.
Again, keep in mind that the itinerary is made with flexibility in mind, it is easy to swap in or out an activity to your own liking.