With a height of 634 metres Tokyo Skytree is the latest structure in Japan, and has an amazing 360° observation deck. Go up and see a full panoramic view of Tokyo, Kanto and even of Fuji on a clear day. Keep reading to learn more about what to do, how to visit, ticket prices and extra tips for visiting Tokyo Skytree.
Table of contents:
Intro
The observations decks and floor guide
What else to do at Tokyo Skytree
Admission and Tickets for Tokyo Skytree
Is Tokyo Skytree worth it?
Getting to Tokyo Skytree
Tips for visiting Tokyo Skytree
Intro
Tokyo Skytree is a relatively new edition to the Tokyo skyline, it serves as broadcasting station for the greater Kanto area. It took over this role from the world-famous Tokyo Tower, which had served as broadcasting tower since its opening in 1958.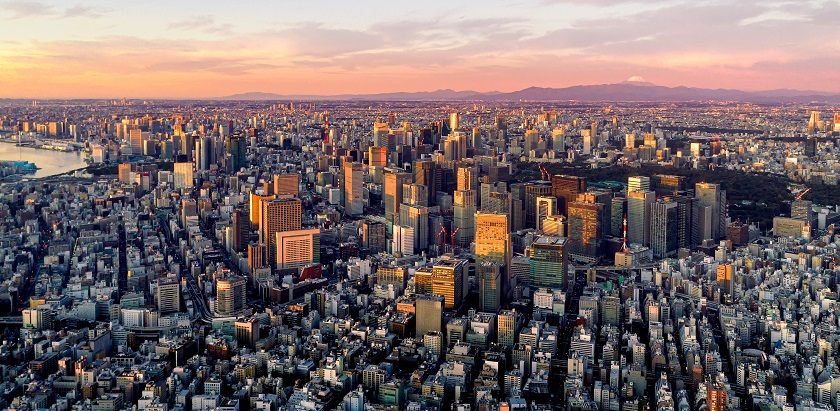 The main reason to visit Tokyo Skytree is the twin panoramic decks, at 350-metre and 450-metre respectively. In addition, there's Musashi Sky restaurant, a Sky Café, souvenir shop and multiple restaurants, and at the base of the tower is a shopping centre called Solamachi.
The observations decks and floor guide
There are two observation decks at Tokyo Skytree, the first at 350 metres is called Tokyo Skytree Tembo deck and boasts a glass floor, full panoramic view of Tokyo and is home to the Sky Café. There are different displays with information about the tower and a scenery guide to exploring Tokyo form above.

The second deck, at 450 metres, is called Tokyo Skytree Tembo Galleria, and has the highest observation point in Tokyo at 451.2 metres, called Sorakara Point.
What else to do at Tokyo Skytree
Visit the Skyshop: the official souvenir shop of Tokyo Skytree is arranged like a typical Japanese Omiyage (souvenir or keepsake) shop, with stationery, local sweets and alcoholic beverages, like Sake and Shochu, some in bottles that resemble the tower.
Shop even more at Solamachi: You know what they say, life is short and you can't shop enough. Solamachi has over 300 shops and restaurants, some of which you would find in any typical mall, others specially catering to Skytree visitors, selling souvenirs & gifts.
Explore Sumida: The wider area around Tokyo Skytree is called Sumida-ku, named after the Sumida river. Mostly an old residential area, the vibe is entirely different from elsewhere in Tokyo. For those with time, we recommend going for a walk around and see what you encounter. If you do want a bit more purpose, then walk from Tokyo Skytree to the Sumida river, from where you can cross to Asakusa right away.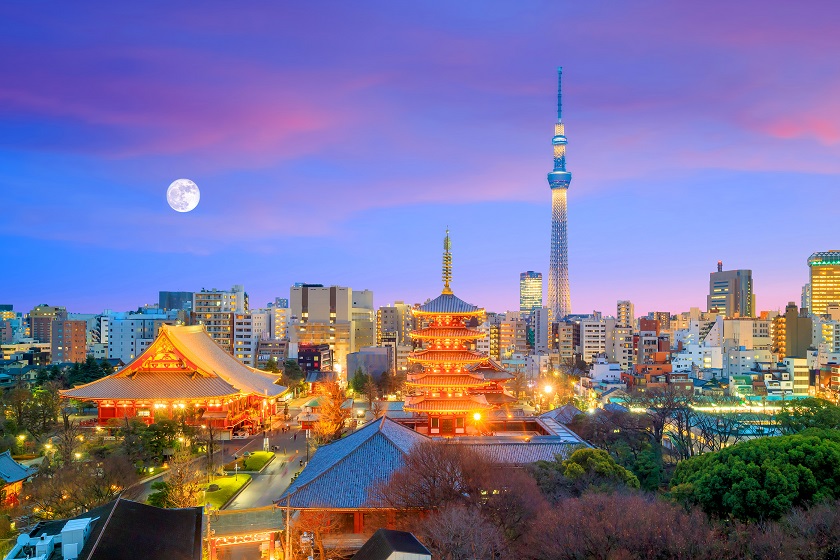 Admission and Tickets for Tokyo Skytree
Tickets for Tokyo Skytree can be purchased online at its official website, or upon arrival at the ticket office. Prices are similar but online is recommended, as there can be queues. Tickets are a little more expensive on busy days like weekends and holidays.
Prices and ticket options are as follows:
TOKYO SKYTREE Combo ticket – access to both sky decks.
Adult (18 and above) ¥3,100 Junior (12-17 year old) ¥2,350 and Kids (6-11 years old) ¥1,450.
TOKYO SKYTREE TEMBO DECK – access to the 350metre high deck.
Adult (18 and above) ¥2,100 Junior (12-17 year old) ¥1,550 and Kids (6-11 years old) ¥950.
Visitors who buy the Tembo Deck ticket and wish to upgrade to the combo ticket can do so at the ticket counter located on the Tembo deck, by paying the difference in price.
Note at a ¥200 extra fee applies on weekends and national holidays.
Is Tokyo Skytree worth it?
The answer is, it depends on the person. The Skytree is a relatively expensive attraction, especially since there's a free observatory at the Metropolitan building in Shinjuku and Tokyo Tower is lower priced as well. That said, it is the tallest building in Japan and has the best views! The price is also relatively low compared to similar tall buildings in other countries, like the Shard in London or the Burj Khalifa in Dubai.
For first time visitors, we do suggest a visit to Tokyo Skytree or the more classic destination of Tokyo Tower.
Getting to Tokyo Skytree
The closest station to Tokyo Skytree is conveniently named "Tokyo Skytree Station" and served by the originally named (Tobu) Skytree Line, which runs between Asakusa station and Kita-Senju. Alternatively, Oshiage station on Hanzomon Line is within walking distance as well. Unfortunately, neither of these lines are run by JR and thus the JR Pass is not valid on them.
The closest JR Station is called Kinshicho, from where it's a 25minute walk to the Skytree. A paid shuttle bus (220yen/one way) also runs from Kinshicho station.
Tips for visiting Tokyo Skytree
Keep an eye on the weather, the view can be absolutely amazing from the observation decks on a clear day but may also disappoint on a cloudy and/or rainy day.
As with any observation point, come a little before sunset. This way you get the day view, night view and a beautiful sunset above the skyline of Tokyo.
With that in mind, check what time the sun sets in Tokyo during your stay.
It's generally more quiet during week days and weekends are better avoided, not in the least due to the higher ticket prices.
Don't forget to bring your camera :)