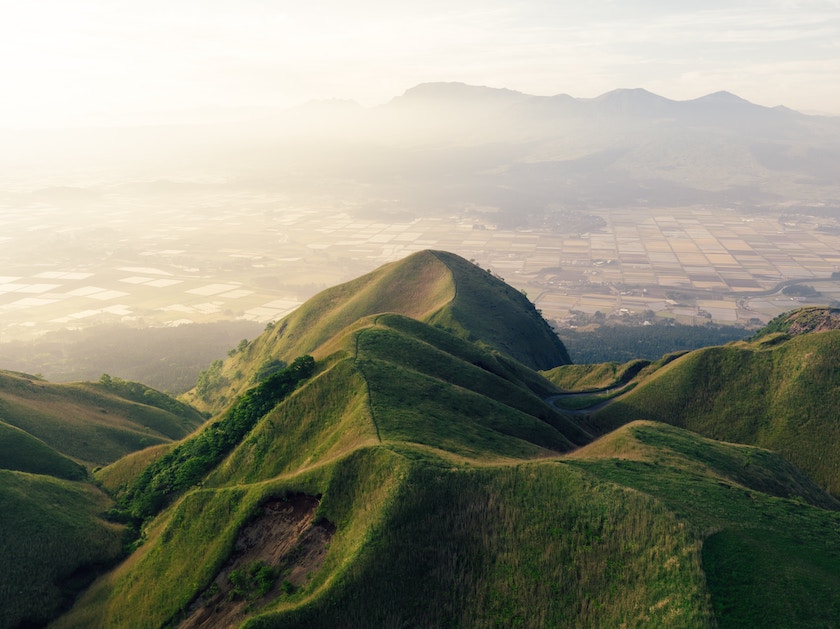 Intro
New Year, new you. You'll likely hear that phrase a lot over the next month or so. After all, the beginning of a New Year is all about resolutions and starting over, especially if you've over-indulged during the holidays. And even if you haven't, it's always good to turn over a new, healthier leaf. But how will you do it and where to start? Let's face it – it's very hard to switch up old habits when you're at home, but a change of scenery and a host of new experiences can definitely kick-start a healthier way of life. And of course, when it comes to detoxing, rest and relaxation, reconnecting with nature, discovering yourself, and eating clean, there's no better country in the world than Japan.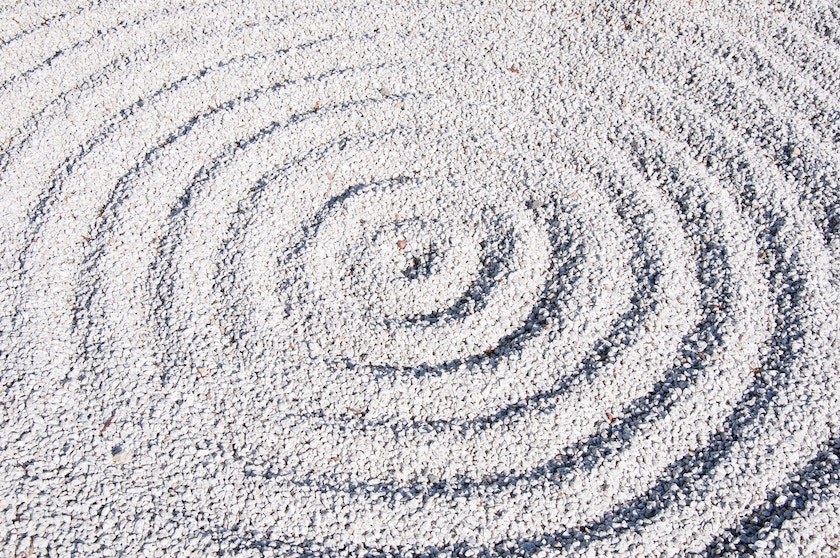 Top 12 Ways To Detox in Japan
When it comes to detoxing, it's not just about purging the body, eating clean, and cutting out the bad things, it's about spiritual harmony and renewal, it's about discovering a zen focus on the present moment, it's about reconnecting with nature and animals, and much more, and to do that you need to travel. Japan has a long history of wellness traditions, spiritual retreats, meditation, mindfulness and massage, its diet is one of the healthiest in the world and the people have one of the highest life expectancies. In short, when it comes to detoxing, Japan has it all, and thanks to the country's super-efficient domestic rail network and the JR Pass, these life-changing experiences are just a train journey away from one another. Here is our countdown of the Top 12 ways to detox in Japan.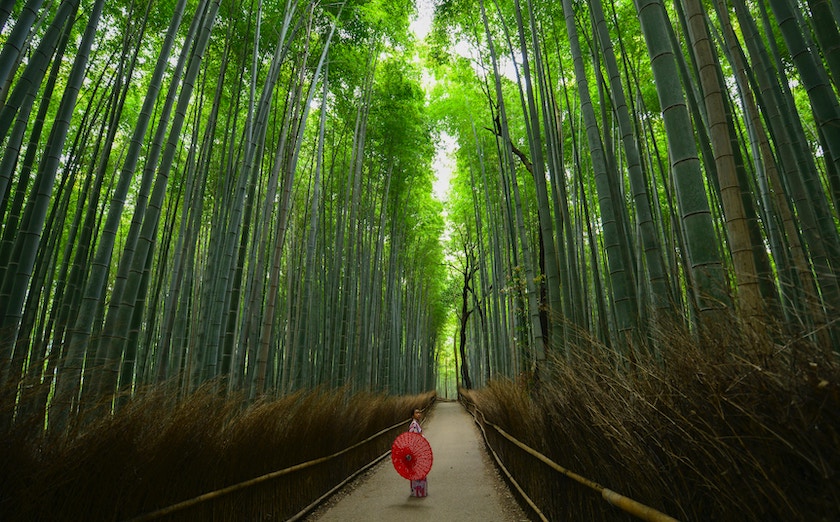 1.) Forest Bathing
No, this isn't taking a bath in the forest, although you can do that in Japan (see our next pick for outdoor and mountain onsen and hot springs). Forest bathing, or 'shinrin-yoku', is actually about basking in the wonder, natural beauty, and majesty of forests. You do this by simply visiting, experiencing, and appreciating them, which is an incredibly easy way to detox the mind, body and spirit. Japan is blessed with plentiful forests across the country, so you'll be spoilt for choice. One of our recommendations would be Arashiyama Bamboo Forest in north-western Kyoto near the base of the 'storm mountains'. This spectacular bamboo grove is a wonder to behold and one of the most famous and beautiful forests in Japan. You can read a detailed guide to this forest and how to get there using your Japan Rail Pass in our guide Arashiyama Bamboo Forest: The Jewel of The Storm Mountains. Other recommended forests include… However, with more than 60% of Japan being covered with forests, you'll have lots of others to choose from, including many within the country's incredible National Parks. These are a great place to indulge in a forest bathing detox.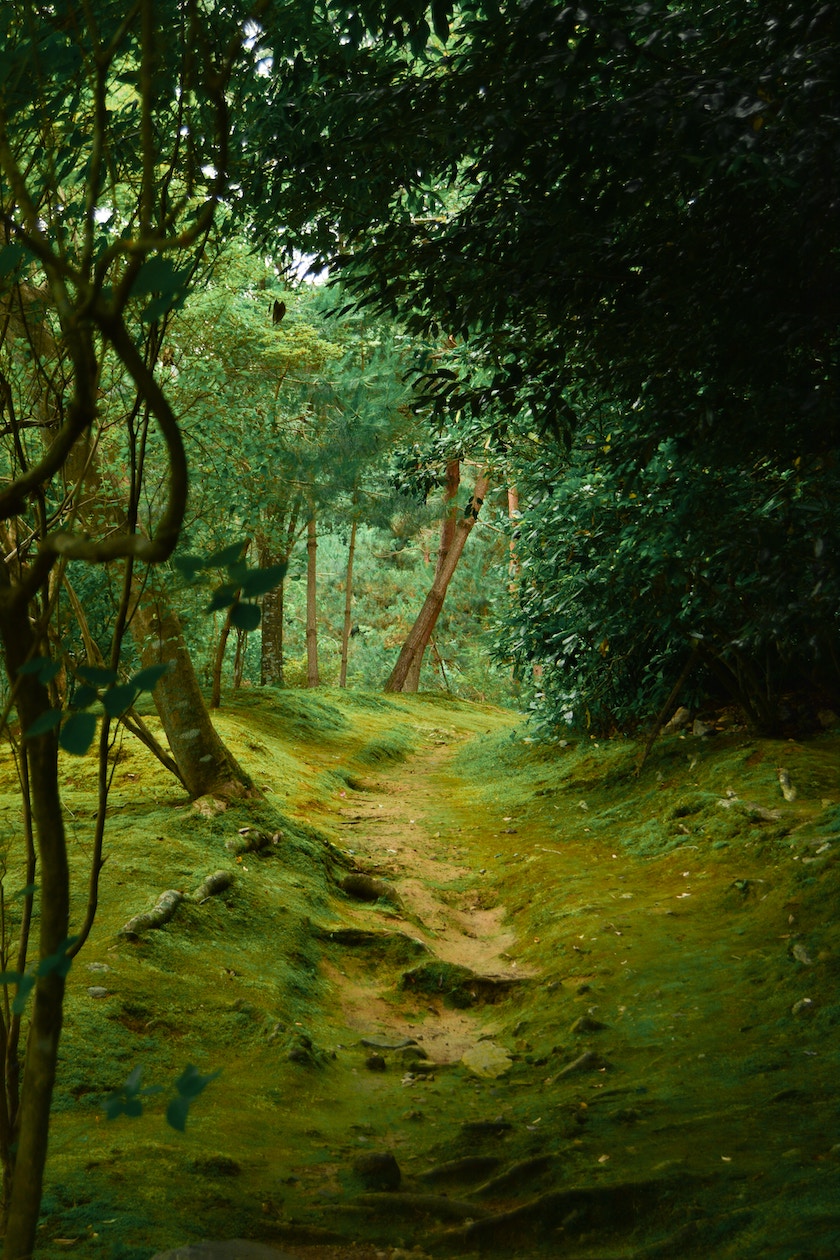 Forest bathing shares many principles with hanami or 'flower viewing' which has become synonymous with cherry blossom (sakura) season in Japan, even though it originated with plum (ume) blossom (also known as the Japanese Apricot tree). Both seasons are amazing times to visit Japan. Plum blossom season tends to be quieter as it's the lesser known of the two, whereas viewing the sakura is both a national pastime and a magnet for international visitors. The latter is also celebrated in a more lively way with outdoor picnics, festivals with music and food stalls in parks, and more although both plum and cherry blossom have many matsuri (festivals) in their honour. Either way, sitting beneath the boughs of a tree as pink petals rain down around you is surely one of the best ways to reconnect with nature and appreciate the beauty of forests and flowers.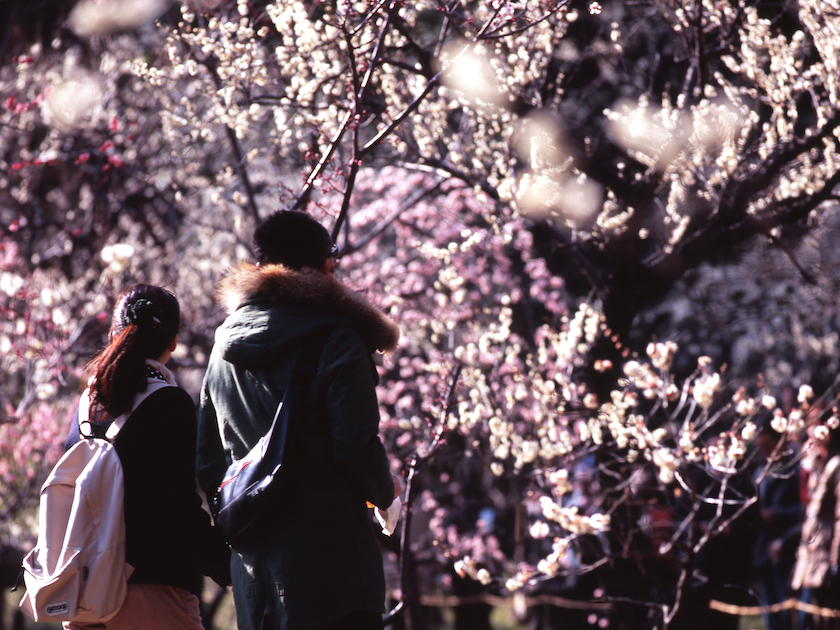 Flower viewing and forest bathing are closely associated with Shinto and Buddhist beliefs about the fleeting beauty of life and how it must be cherished. Shinto, in particular, also believes in forest spirits (kami), as well as deities and spirits in all things, including animals and even rocks, so for them forest bathing is about more than nature, it's deeply spiritual. You can read much more about both seasons in our dedicated Plum Blossom Guide and our guide to Visiting Japan in 2020 to View the Sakura.
2.) Onsen
There can be few more relaxing things than sliding into a hot onsen. Whether it's indoors or outdoors, in a traditional ryokan inn, a luxury hotel and spa resort, a hot springs town or sat under the stars, there is something uniquely relaxing about Japanese onsen. The word onsen technically refers to a Japanese hot spring, but it often extends to encompass a wide range of bathing facilities as well as hotels/inns, traditional ryokan, and spas that are built surrounding the landmark of an actual hot spring. Onsen have deep ties within Japanese culture and because the country is one of the most volcanically active in the world, onsen are plentiful. Different regions even boast diverse minerals in the water for a unique onsen experience. Alongside the cultural significance of onsen, the geothermally heated springs offer potential benefits such as pain alleviation, clearing up skin, reducing fatigue, and reducing overall stress, so they are an essential part of any detox trip to Japan.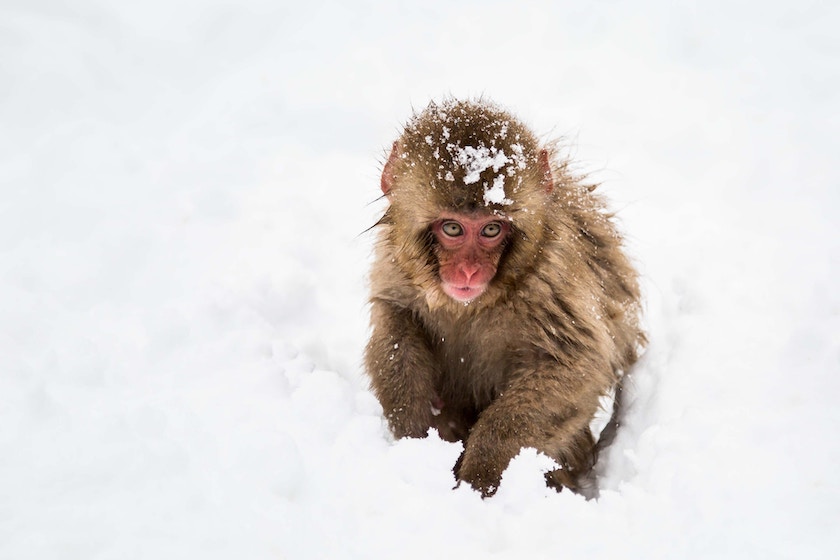 There are many onsen resort towns across Japan to choose from. Beppu and Yufuin are hotspots in Kyushu, with baths overlooking the sea in Kagoshima, while Nagano boasts outdoor onsen frequented by Japanese snow monkeys. One of our recommendations would be Kinosaki – a small, pleasant and famous onsen town with seven public baths and many private ones at a diverse range of traditional ryokan inns. Kinosaki Onsen is located in the Kansai Area and is best visited from Kyoto or Osaka. There are different limited express services from both Kyoto and Osaka to Kinosaki Onsen, taking a little over 2 hours. Visitors coming from Tokyo or other regions in Japan can use bullet trains to travel to either Kyoto or Shin-Osaka stations and take a limited express train from there. Trains to Kinosaki-Onsen are covered by the JR Pass. Read more about Kinosaki in Visiting Kinosaki Onsen with the Japan Rail Pass. You can read much more about different kinds of onsen throughout Japan, more about their cultural significance, and the important etiquette and customs when visiting in our guide Relax and Unwind in an Onsen. Either way, they are a brilliant way to detox and cleanse the body and mind.
3.) Digital Detox
In Japan, 'Digital Detox' is more than a buzzword, it's an actual practice. A digital detox is basically a period in which you voluntary stop using digital technology and devices such as mobile phones, and particularly the internet. It originated as a response to the high technology usage in Japan, but has become popular in many other countries too. It's possible to undertake a digital detox at various specialist locations across Japan, including Tokyo, and one of the best places to do it would be by staying in a retreat at a Japanese monastery. We'll discuss this in more detail further down on our list. Other great places to visit and experiences to try as part of a digital detox include Japanese style yoga known as 'shin-shin-toitsu-do' at a Buddhist temple, and flower schools where you can learn the calming art and practice of flower arrangement, tea experiences and art galleries. When it comes to art, Japan even has an island dedicated to it that makes a perfect detox destination – Naoshima Art Island in Shikoku. To find out everything you need to know and how to get there, read Naoshima Art Island and how to get there with the JR Pass.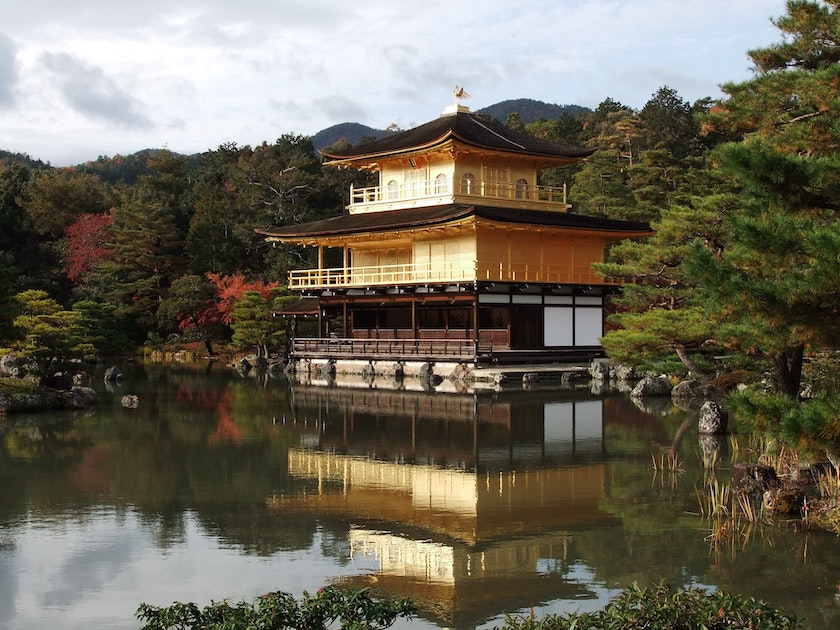 4.) Temples and shrines
Japan is a deeply spiritual country whose long history in this area can still be experienced today by visiting its many temples and shrines. There are breath-taking and awe-inspiring temples and shrines right across Japan, and so many to potentially visit that it can be hard to know where to start. Kyoto is famous for its temples and shrines and one of the best cities to visit to experience 'old Japan'. It has more than 1,600 temples and is considered by many to be the cultural and historic capital of Japan. Two of the must-see shrines are the famous 'Golden Pavilion' of Kinkaku-ji, and Kiyomizudera 'Pure Water Temple' with its wonderful veranda. You can also read an extensive guide to the city's temples and shrines in our guide, Best Buddhist Temples in Kyoto to Visit. Other highly recommended destinations to experience Japan's beautiful shrines and temples elsewhere in the country are Nikko (Nikko Toshogu Shrine, a World Heritage Site, is located), the 'Big Buddha' in Kamakura, and Nara, which also has the added benefit of being populated by wild and free-roaming deer so you can add a wildlife experience to your detox. You can find out more about the latter in our Day Trip to Nara guide.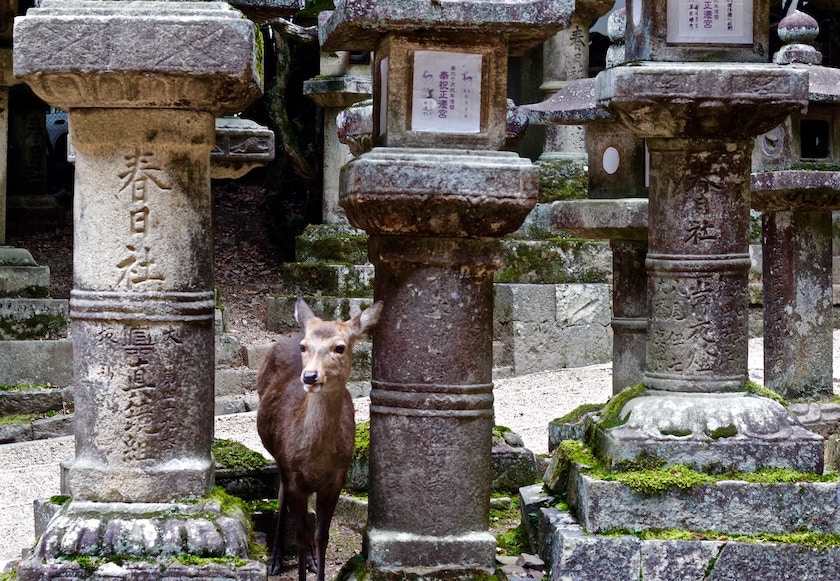 5.) Monasteries and retreats
Alongside visiting the many temples and shrines in cities, towns and villages across Japan, you can also immerse yourself even further into the spiritual life by embarking on a pilgrimage to a monastery, or booking a stay at a Shinto or Buddhist retreat where you can completely disconnect from 21st Century life. There are many to choose from throughout Japan, although there are perhaps none more important than Koya-san. Koya-san is a holy mountain in Shikoku and is the home and birthplace of Shingon Buddhism, which built its temples on Mt Koya in the 9th Century. The town of Koya-san is a UNESCO World Heritage Site and is also home to Japan's largest cemetery, the beautiful and atmospheric Onku-in, where some of the country's most prestigious people are laid to rest.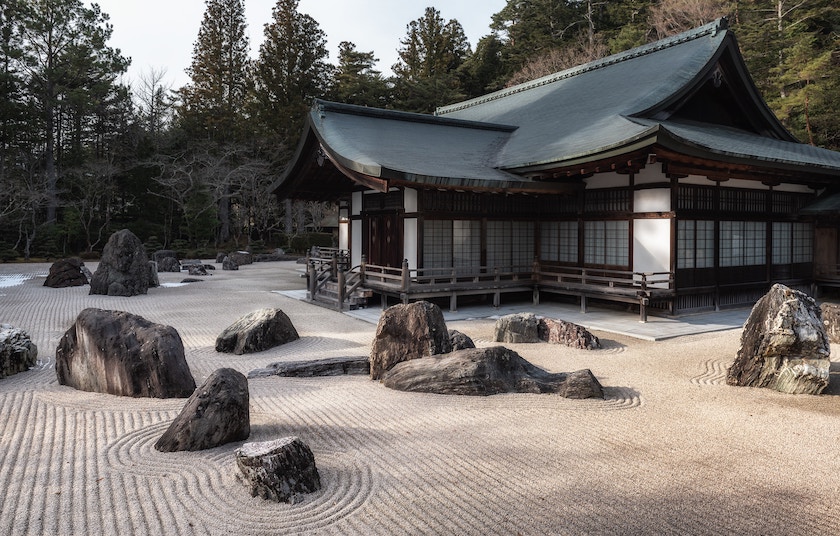 Koya-san is also the beginning and end of the Shikoku Pilgrimage, which features 88 temples and shrines and can take three months to complete on foot. Even if you don't have time for all 88, you can book a Shukubo (a 'temple stay') in Koya-san, which has more than 100 temples to choose from, many with their own onsen and zen gardens for maximum relaxation. Temples such as Eko-in and Muryoko-in are 1,000 years old and allow guests to meditate, practice calligraphy, take part in morning chanting and other rituals, and much more. It's possible to stay for weeks to fully immerse yourself in the spiritual life. Alternatively, it is possible to visit for the day too. You can use the JR Pass to travel to Shin-Osaka by Shinkansen bullet trains from nearly anywhere in Japan, such as Tokyo, Kyoto and Hiroshima. For detailed instructions on how to reach Koya-san from Shin-Osaka read our dedicated Itinerary Tip: Koya-san guide.
6.) Calligraphy
One of the activities that it is possible to do at some of Japan's Shinto and Buddhist retreats like Koya-san is 'Shodo', which translates as 'the way of writing'. This is more commonly known as Japanese calligraphy, and it is an art and tradition that is being kept alive throughout Japan. In fact, it is more than an art, it is a deeply spiritual practice fusing poetry, literature and philosophy that takes decades to master, and where the weight and rhythm of the brush strokes can mean everything. A day, or longer, spent learning this ancient art at a retreat is sure to leave you feeling clear-headed and rejuvenated.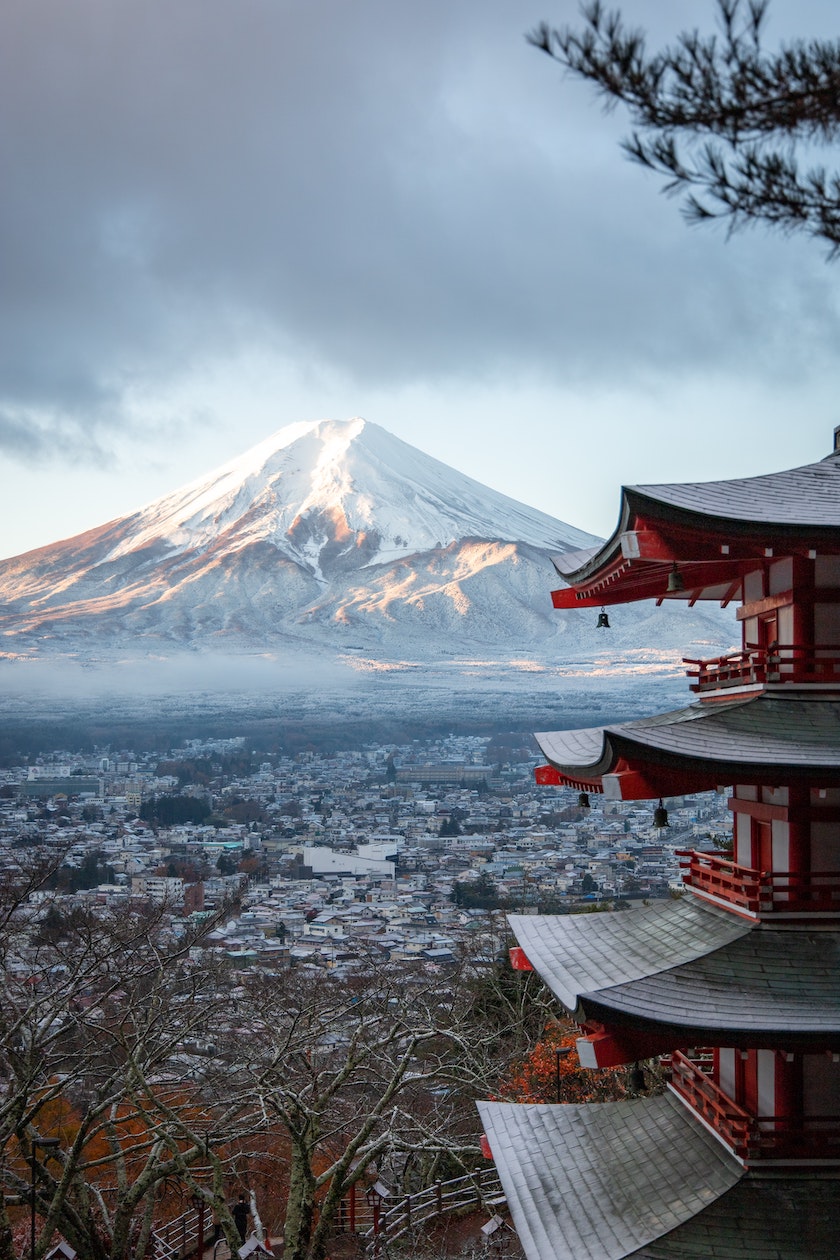 7.) Visit Mount Fuji
This iconic national landmark known in the country as 'Fuji-san' is Japan's tallest peak and one of its many must-see destinations. A glimpse of the mountain is enough to take your breath away and help you forget your troubles, but it offers much more than that. What can be more of a detox that taking in a mouthful of mountain air? For the adventurous traveller, Mount Fuji offers lots of climbing and hiking possibilities. You can find out more in our Comprehensive Guide to Climbing and Hiking Mount Fuji. Of course, it's just as beautiful and relax from afar. Check out the picture perfect viewing spot at Chureito Pagoda (one of Japan's most Instagrammable locations), from the fabulous Fuji Five Lakes or the Shibazakura festival at the base of the mountain.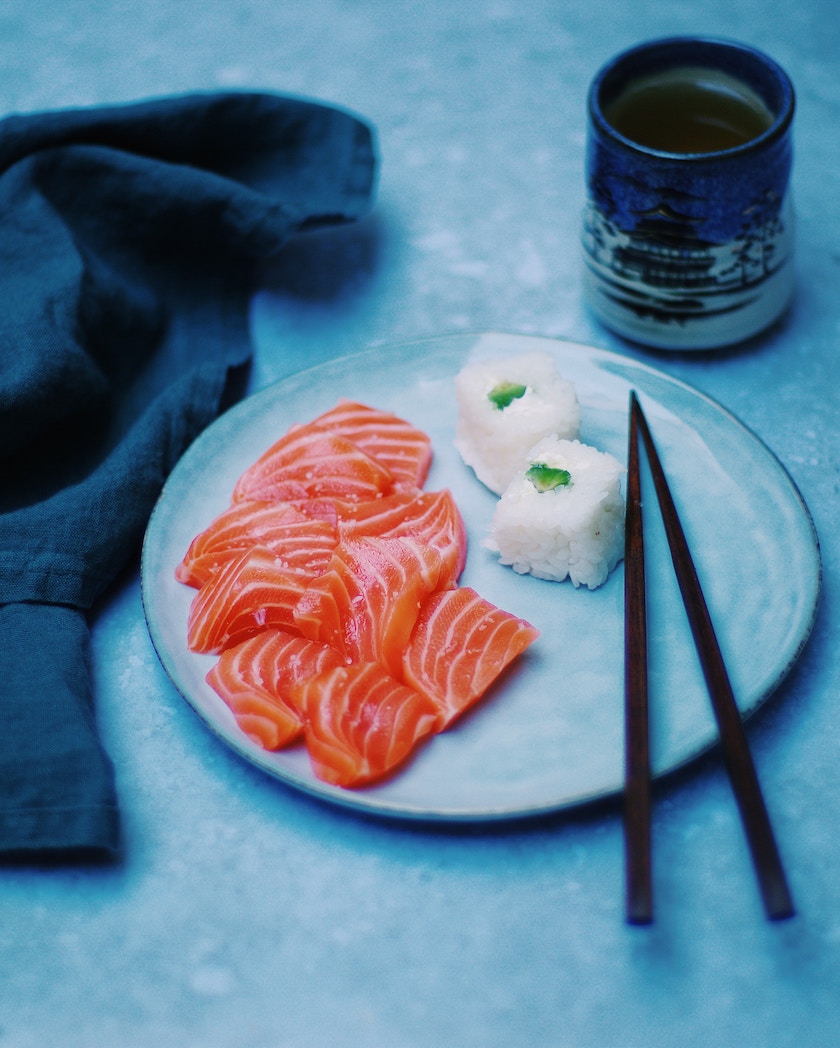 8.) Food and Drink
Japan's food and drink is world-famous for its quality and diversity. It's also renowned for its health benefits. Japanese cuisine features clean cooking, it's often low fat, and it uses an abundance of seafood and vegetables, both of which contain vitamins, minerals, good fats and oils that are hugely beneficial to bodies and minds. You can read about two of Japan's most famous dishes, Sushi and Ramen, in our dedicated guides, while for an overview of Japanese cuisine read our guide to Japanese Food and Regional Dishes. Meanwhile if it's fine dining you're after, how about our guide to Japan's Michelin-starred Restaurants?
9.) Tea ceremonies
Tea is an art form in Japan and tea ceremonies (known as 'sado' or 'the way of tea') are a celebrated part of the country's culture, history and traditions. It is also delicious and relaxing, and drinking tea (particularly certain kinds of tea) has been proven to have a huge range of health benefits. Many teas are brewed specifically for the purpose of cleansing and detoxing the body. There are lots of places to experience traditional tea ceremonies in Japan. One of our suggestions for places to try would be Sakurai Tea Experience in Minami-Aoyama, Tokyo, which offers a slow zen-like tea experience that is perfect for detoxing. Tea ceremonies are particularly associated with green tea, which has become synonymous with Japan.
There are many different types, including famous varieties such as matcha and sencha and one of the oldest green tea regions is between Kyoto and Nara. You can find out everything you need to know about green tea in our guide to Getting Starting with Green Tea in Japan.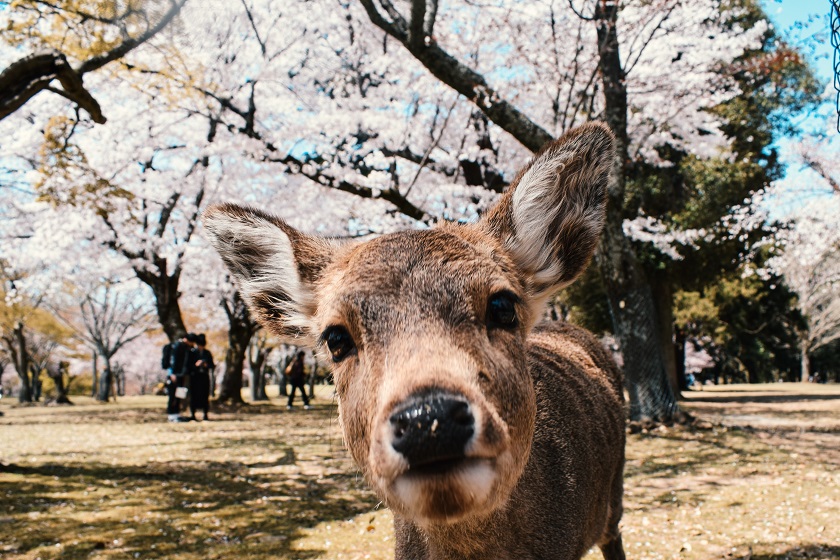 10.) Wildlife
Spending time with animals has been shown to increase empathy and relax both the body and mind – and in Japan you'll have the opportunity to really walk on the wild side. As an archipelago of more than 6,000 islands, Japan's beautiful and diverse landscape – ranging from mountains, forests and wetlands, to beaches, subtropics and underwater worlds – feature some of the most spectacular and unique wildlife anywhere in the world. From snow monkeys to tanuki, giant salamanders to spider crabs, and humpback whales to hammerhead sharks, a wildlife tour of Japan is guaranteed to be a once-in-a-lifetime detox experience. Can there be a better way to detox than swimming with dolphins or watching whales migrate?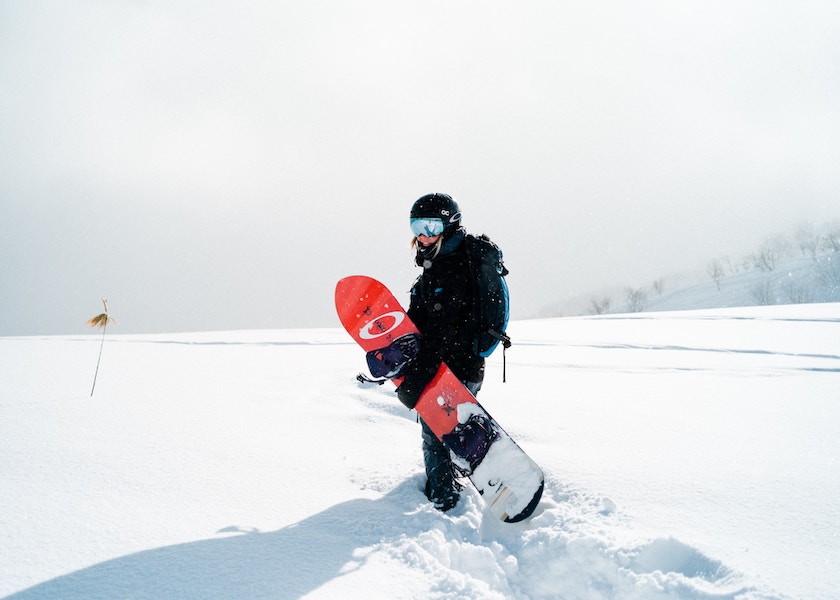 11.) Exercise
Countless studies have documented the psychological benefits of exercise on the human body and mind. Walking, hiking, climbing, swimming and diving, river rafting, skiing, snowboarding, archery, horse-riding, yoga, martial arts – whatever kind of exercise it is (and Japan is famous for all of these and more), it can help lift your spirits and relieve stress and tension. Japan is a brilliant place for outdoor enthusiasts to detox and you'll find activities to cater for almost every taste in the country's amazing and diverse national parks. Snowboarding and skiing enthusiasts meanwhile may want to try areas such as Hokkaido or Nagano (whose Hakuba ski resort hosted the 1998 Winter Olympics), while keen swimmers, divers and surfers will want to find out more about the country's amazing beaches and coastal regions in our Itinerary Tip: Beaches and Deep Dive into Japan guides.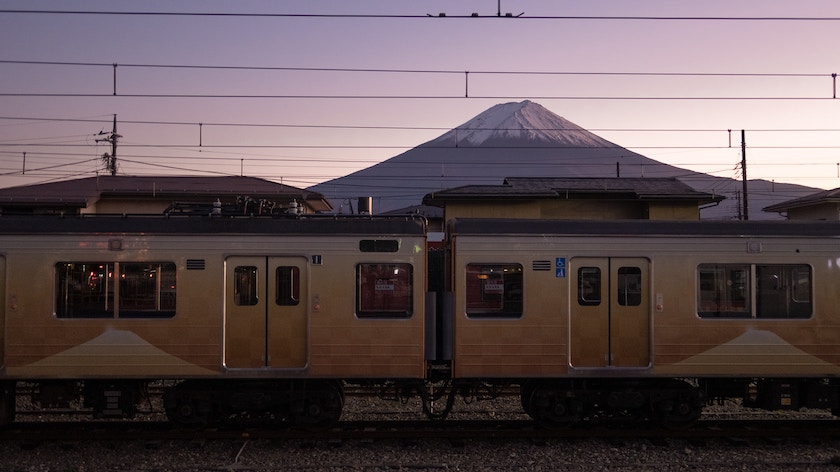 12.) Scenic train journeys
Japan's excellent domestic rail network is not only super-efficient, reliable, and the best, most cost-effective way to see the whole country, but it also features some of the world's most beautiful and picturesque railway journeys in the world. It really is the best way to see the whole country. For scenic journeys, try the Fujikyu Railway, which will take you from Otsuki station to Kawaguchiko station at an altitude of 500 metres with incredible views of Mt Fuji. Or alternatively, you could take the Alps Express along the Toyama Chihou Railway, which boasts views of the Toyama Plain and magnificent Tateyama Mountain range, Toyama Bay and Unazuki Hot Springs. There are many, many others spectacular train journeys in Japan of course. You can read much more about Japan's trains, including a rundown of some of the most beautiful train journeys and most iconic railway stations to visit in our Trainspotting in Japan guide.
Don't Forget