One of the more welcome trends to emerge in world tourism over recent years is eco-friendly travel. This form of sustainable tourism asks tourists to consider how their holidays impact the environment and local communities.
Green travel can include all sorts of positive steps to reducing the harmful footprint of tourism, from small gestures to larger conscious decisions by both local communities and visitors. Read on to learn how you can make your next trip to Japan a sustainable and eco-friendly one.
What Exactly is Eco-Friendly Travel?
When discussing broad but important topics like eco-friendly travel, it helps to start with a definition. The two main terms that generally come up in this discussion are ecotourism and sustainable travel.
Both ecotourism and sustainable travel are approaches that seek to conserve the environment, while enhancing the social and economic conditions for the local people. Both concepts seek to promote long-term practises that help support the preservation of eco-systems and the traditional culture of a region. Most importantly, they place a lot of emphasis on education, both for visitors and the community.
If there is a difference between the two, it's that sustainable travel is actually a little broader than ecotourism, as it can apply to any travel approach or destination, not just destinations with a focus on the environment. Ecotourism however, tends to focus on the fauna, flora and cultural heritage indigenous to a place. For a start have a look at these 17 things you can change to reduce your impact on the Environtment.
The Harmful Impacts of Tourism
Now you might be asking, why are we so focused on the impacts of tourism? Well, tourism is a major global industry and while people may be quite eco-friendly at home, they may not realise the impact or choices that they have while travelling overseas.
There are certainly plenty of positive consequences of tourism, but that doesn't mean we shouldn't seek to minimise negative ones, like:
⦁ Over-Tourism: The strain on society and resources that results from too many tourists visiting a destination at once, like recently in Barcelona and Venice;
⦁ Aggressive Development: Rapid construction in destinations without consideration of resources, urban planning or the environment;
⦁ Waste Management: Pollution caused by excessive waste from tourists and undeveloped civil infrastructure; and
⦁ Resource Scarcity: Preferential treatment for tourists concerning resources like food, water and electricity, denying local communities essential resources.
Green Travel Tips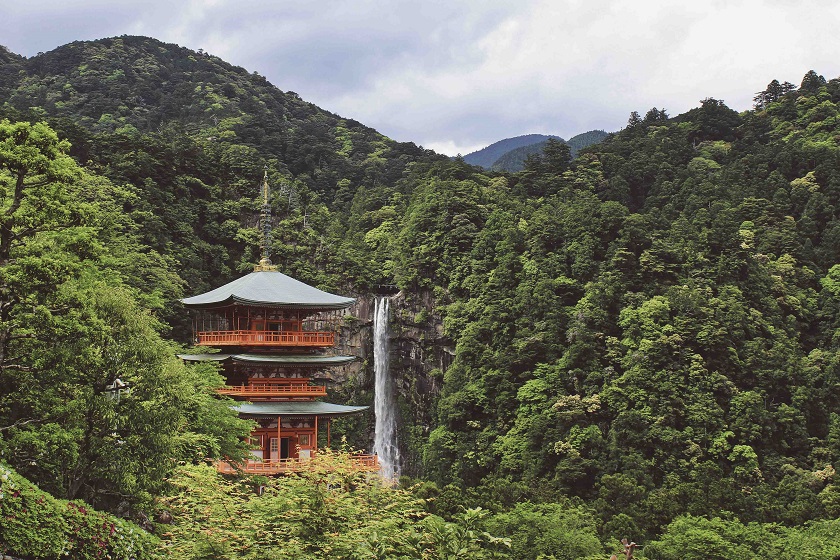 If you want to make your next trip to Japan a more sustainable one, there are plenty of different things you can do throughout your travels. The biggest requirement for the following tips is simply taking the time to consider your impact and maybe do a little research.
Out and About
Whether you're out sightseeing or getting food, there are so many small opportunities to make your trip a more sustainable one.
A great place to start is by being careful with your use of plastic items, particularly single-use plastics. These are plastic goods that are only used once and then discarded. Single-use plastics have received a lot of attention recently, especially straws and plastic bags. Consider alternatives like not using straws with drinks, bringing a canvas bag when shopping or using a reusable water bottle.
This leads perfectly into another worthwhile subject – rubbish and recycling. Westerners in Japan are often surprised to learn how difficult it is to find public rubbish bins. Since trash receptacles aren't common, people simply take their rubbish with them.
Similarly, the act of recycling is taken seriously in cities like Tokyo. There are even recycling bins right by cash registers in many Japanese supermarkets. The problem for tourists though is that the many different categories can be confusing. In that case, why not ask someone for help and maybe even make a new friend?
Transportation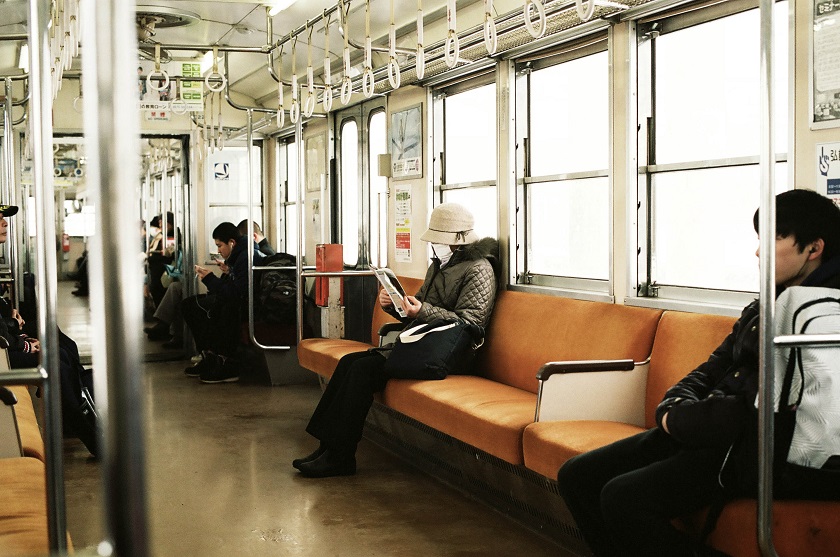 When travelling around somewhere like Japan, you have several transportation options available. This is the perfect kind of scenario in which to consider the environmental impact of your travels. If you have to choose between taking the train, flying or driving, train travel results in a considerably smaller carbon footprint and the clear choice for eco-friendly travel. You can reduce this even further by picking an area in Japan and explore that to the max. For instance, Kansai has many cities close together like Kyoto, Osaka, Kobe, Wakayama and Himeji. Use a regional ticket like the Kansai Area Pass to travel around cost effectively. You save both on environmental impact and your budget, a Win-win.
Once at your destination, public transport is an affordable and sustainable way to get around, whether it's via a metro network or city buses. Both forms of public transport cut down on pollution, as well as traffic density and the myriad of flow-on effects linked to fuel efficiency and infrastructure upkeep. Of course, cycling or just plain walking are the clear winners in this discussion.
Where to Stay
A big aspect of sustainable tourism is its focus on local communities and making sure your money goes directly into the local economy. A great way to ensure this is by choosing local, independently operated hotels or accommodation rather than an international hotel chain. You may also be treated to a special experience staying locally, such as when staying in Ryokan – a type of inn with a long sense of history and tradition to it.
Additionally, you can research hotels that operate using sustainable practices or have green initiatives in place. Often, the hotel's websites will indicate if they have green practices, such as using renewable energy, water reduction methods or sourcing fresh, local produce. These practices should go beyond the usual request for guests to re-use towels.
Green Activities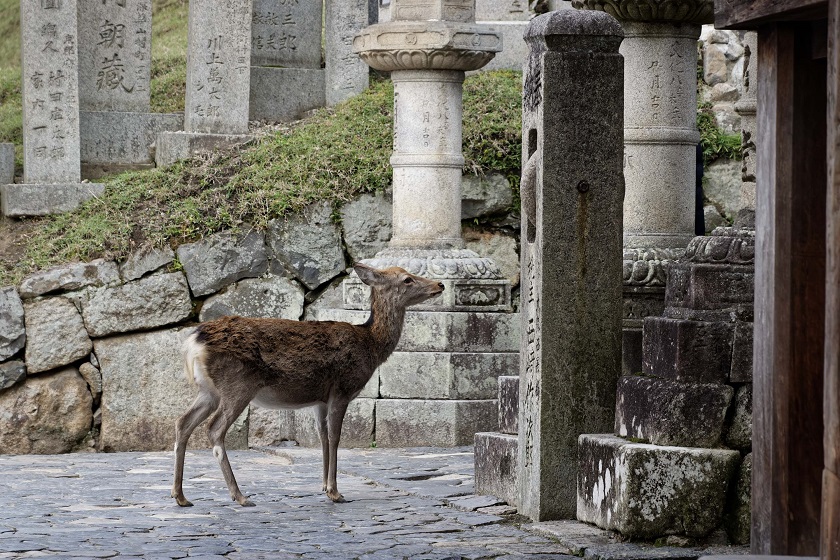 Just because you're trying to be environmentally friendly, doesn't mean that you shouldn't enjoy the outdoors – quite the opposite actually! After all, green travel is all about understanding and appreciating the environment and that's best done up close and personal. Eco-friendly travel simply means enjoying the outdoors in a considerate way.
A great place to start in Japan is with the country's national parks that number over 30 across the nation's islands. Besides enjoying the scenery, many national parks such as Hakusan National Park, are popular hiking spots. To make hiking easier, consider leave your luggage in storage lockers at stations during the day.
When hiking, make sure to stick to the marked trails and not take things from their natural environment. Along with taking your rubbish with you, these practices limit your impact on the park's habitat.
Experiencing native wildlife is also a popular green activity, but only when it's done ethically and with preservation as its goal. Before you decide on any tour or activity concerning animals, make sure to do your research and consider the welfare of the animals involved.
For instance, people flock to Nara Park for the local deer population. Make sure to feed them only deer crackers and remember that these are in fact wild animals.
Hopefully that has given you some food for thought on why eco-friendly, sustainable travel is so important and how you can work it into your next trip. Green travel doesn't necessarily need to be drastically different to normal or mean missing out on what makes travel so fun.
In the end, these practices are all about preserving these environments so that you can continue visiting for years to come.