Table of contents:
Intro
A Brief History of the Plum Blossom Tree
What is Hanami?
Plum Blossom Festivals
Where to View the Plum Blossom?
Don't Forget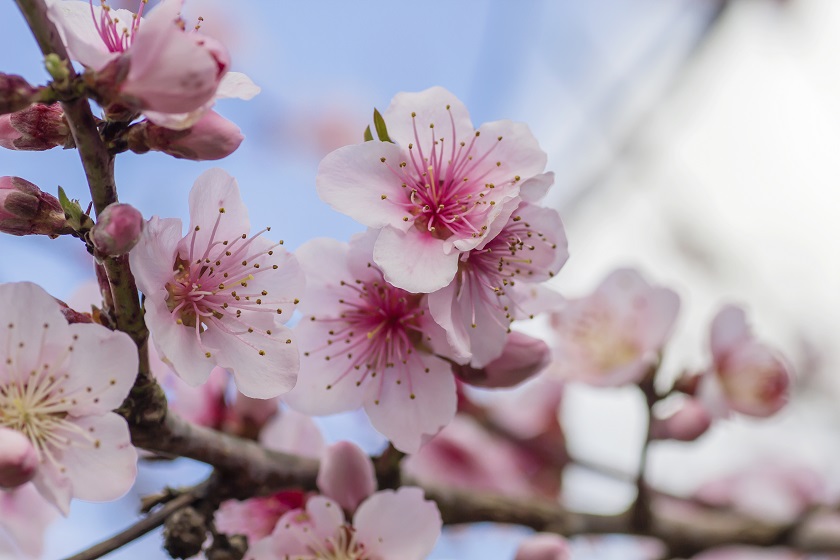 Intro
Japan's plum blossoms are just as beautiful as the famous sakura, despite being lesser known. If you want to avoid the crowds and expense of Japan during cherry blossom season, while still enjoying the serene beauty of hanami (flower viewing), you might want to consider visiting Japan to view the plum blossoms in 2020 instead.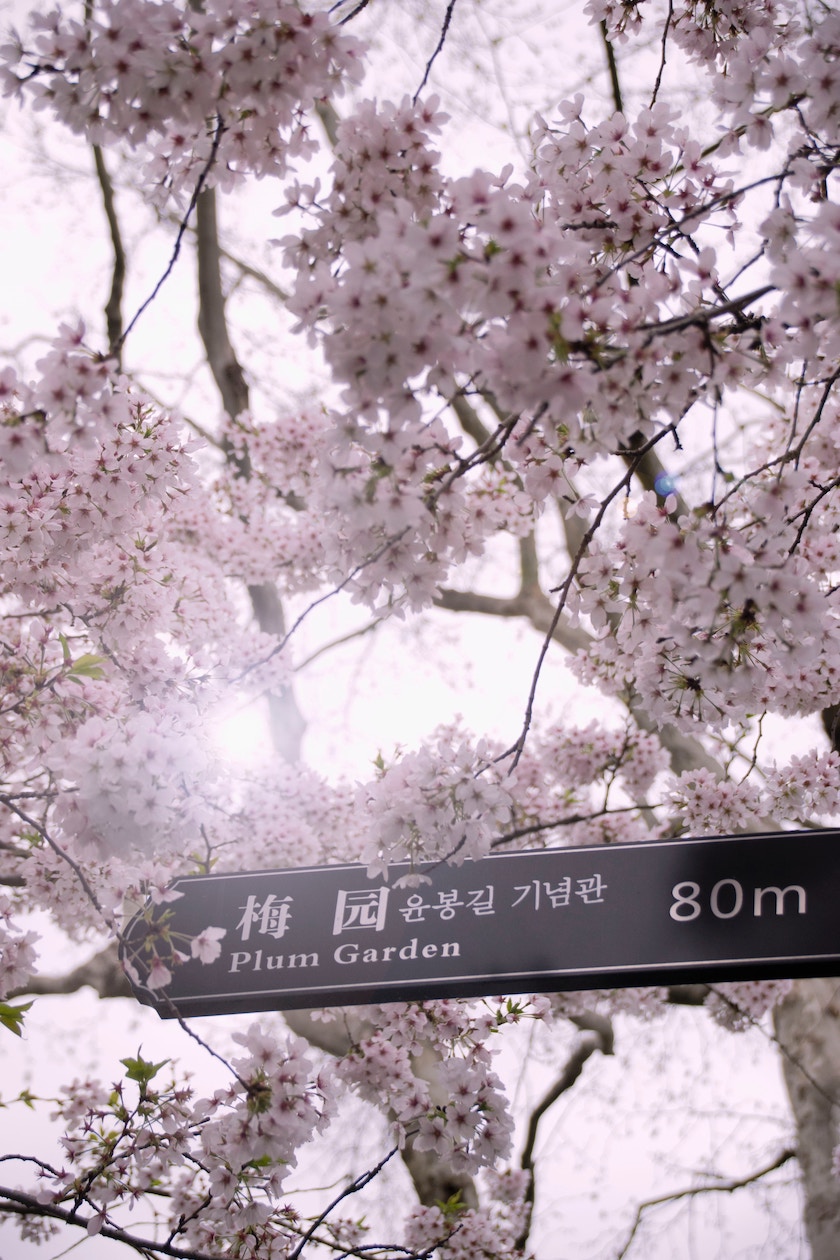 Plum blossoms have been getting more attention in the media as the 'new' cherry blossom, but for many Japanese people, especially plum tree enthusiasts, they have always been the true flower of spring, as they blossom first. They have also been described as the 'winter cousin' of the sakura because they blossom when it is still cold. Either way, these beautiful trees are a wonder to behold and also represent a brilliant alternative if you want to visit Japan to indulge in a spot of hanami, but would rather avoid the crowds associated with cherry blossom season. Plum blossom season tends to be much quieter while being just as beautiful and you'll have greater flexibility in travel dates. Whereas cherry blossom season can be over in two weeks, plum blossoms generally flower earlier and last longer. There are a number of must-see spots across Japan for viewing plum blossoms, and we'll tell you exactly how to get there using your JR Pass for unlimited rail travel across the country's excellent domestic rail network.
https://d1wv60jaas5mse.cloudfront.net/images/uploads/production/post_images/735f5dec3482aa_Plum%20blossom%20Japan%20temple.jpeg
A Brief History of the Plum Blossom Tree
The Japanese plum blossom tree, or 'ume' as it is known in Japan, was introduced to the country from China in the 8th Century. It is also sometimes described as the 'Japanese apricot tree'. Legend has it that plum trees were planted near doors to ward off evil spirits. Their positioning became part of the design of homes and properties for this reason and plum trees were often placed in the north east corner, which was known as the 'demons' gate', the direction from which evil and danger was believed to gain entry. To this day, the plum blossom is believed to symbolise spring, protection and good health.
Like their famous cousin, the cherry blossom tree, plums come in many varieties and have been cultivated for centuries, with colours ranging from white and pale pink, through to dark pink and purple. Japanese people sometimes prepare the fruit of the plum by marinating it in salt to make the famous 'umeboshi'. While ume itself is very sweet, umeboshi are very bitter. Plum is also used to make a type of alcoholic drink called umeshu.
What is Hanami?
Hanami, as we have mentioned above, is the art and practice of 'flower viewing'. Of course, it is much more than just viewing flowers – it is the appreciation of the transient beauty of flowers, nature, and life itself. This appreciation can take the form of picnics, festivals, gatherings and spiritual practices. It first became popular in 8th Century following the introduction of the plum blossom tree to Japan and began in the Imperial Court of Emperor Saga during the Nara period (710–794 CE) before filtering down through the Samurai classes to regular people. However, it was plum blossom, rather than cherry blossom that was originally the focus of hanami.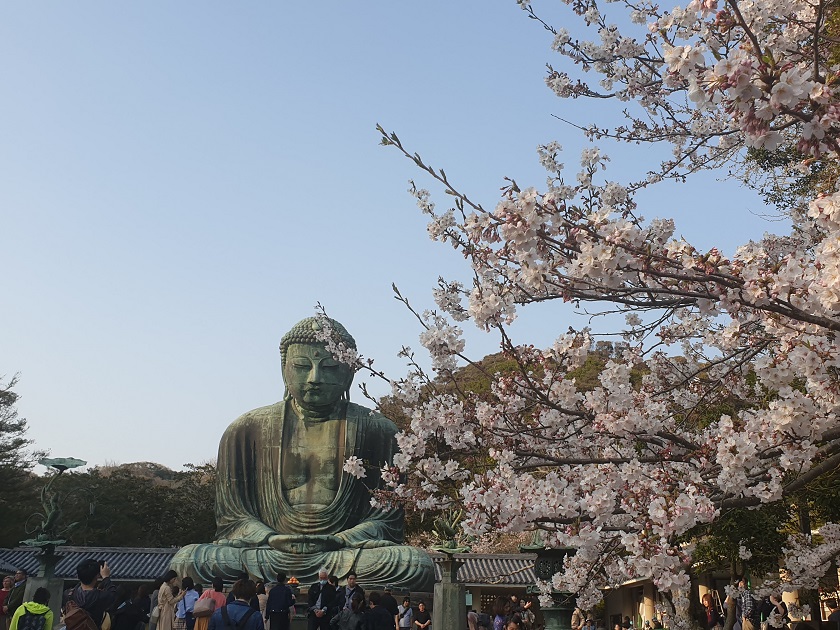 Plum Blossom Festivals
Plum blossom festivals are known as ume matsuri in Japan and have an interesting history too. Alongside its history warding off demons and evil spirits, the plum blossom tree also has another interesting link to Japanese mythological history and spiritual beliefs. During the Heian era, a scholar, poet and politician called Sugawara no Michizane, was known to be particularly fond of plum blossoms. According to legend, when Michizane was removed from his post at the imperial court and sent to Kyushu's Dazaifu region, his favourite plum tree flew all the way there to be with him. Following his later exile by his enemies and eventual death, Michizane was deified as the god Tenman-Tenjin. This is why all Tenjin or Tenmangu shrines across Japan are famous for their plum blossom festivals. The Dazaifu Tenmangu in Fukuoka is one of the most famous shrines for ume blossom viewing. Today, there are plum blossoms right across Japan.
Where to View the Plum Blossom?
Plum trees blossom from early February to early March. Like the Sakura, the Japanese Meteorological Agency, Japan Weather Association and other companies track the 'plum blossom front' and release the official ume forecast for the coming year so if you want to time your visit perfectly you should always check the forecasts in advance. However, generally, the plum blossom can be viewed from early February to mid March. It can vary depending on temperatures and you could potentially glimpse plum blossom as early as January and as late as April. Here is a list of some of the best places to visit across Japan if you want to view the plum blossom, and how to get there by train:
Fukuoka
Tenmangu Temple in Dazaifu has more than 6,000 plum blossom trees and is the shrine dedicated to Sugawara no Michizane, who we discussed above. You can even view the famous flying plum tree which returned to him. It is kept to the right in the main hall. To reach Tenmangu Temple in Dazaifu, Fukuoka, take the Tokaido/Sanyo Shinkansen train from Tokyo to Shin-Osaka Station, then transfer trains before continuing to Hakata Station. You can use the JR Pass on either the Sakura or Hikari trains.
Nara
Yoshino in Nara is the location of the Chichibu-tama-Kai National Park, which opens its private gardens during blossom season. There is also the Kataoka Plum Grove in Nara Park. The best way to reach Nara from Tokyo using your JR Pass is via the Tokaido Shinkansen, taking around 2.5 hours from Tokyo to Kyoto Station, and then about 50 minutes from there to Nara Station via the JR Nara Rapid Line. Read our Day Trip to Nara blog for a full guide to this beautiful destination.
Mount Fuji
Located in the Mount Fuji area, the town of Odawara holds a yearly Ume Matsuri (plum blossom festival), which comes highly recommended and features activities and performances including horseback archery, tea ceremonies, poetry readings, picnics, lantern dances, and eating ume-boshi. The town also boasts stunning views of the iconic Mt. Fuji. To reach Odawara and the two main locations where the festival is held, Joshi Koen park surrounding Odawara Castle and Soga Bessho Bairin get off at JR Odawara Station or JR Shimo-Soga Station. It is a short walk.
Shizuoka
Beautiful Atami is known as a hot springs resort town, but it is also famous for the Atami Baien Ume Matsuri plum blossom festival, which features 450 plum trees of 60 different varieties, and the iconic visual of the beautiful five bridges over the Hatsu-kawa river.
Ibaraki
Kairaku-en in Mito City is considered one of the three most beautiful and famous landscape gardens in Japan. Located on a hill, you will find 3,000 plum trees of 100 different varieties in the most picturesque surroundings. Use you Japan Rail Pass to take the JR Joban Line to Mito Station. It is a 15-minute bus ride from there.
Osaka
Banpaku Park features more than 150 different varieties of plum blossom tree Osaka Castle's grounds. The castle and plum blossom trees make for one of the most beautiful images in all of Japan. You can use the Shinkansen to get from Tokyo to Osaka with no changes in about three hours using your Japan Rail Pass and the Hikari and Kodama trains.
Kyoto
Nearly 2,000 plum blossom trees bloom at Kitano Tenmangu Shrine, which has long been associated with the image of their flowering. Every year on 25 February the temple hosts the Baika-sai Festival, or plum blossom festival. Kaju-ji Temple in Kyoto also has the oldest plum tree in Japan after it was transplanted there from the Imperial Palace. Kyoto is easily accessible from other major cities using Japan's excellent domestic rail network and your JRail Pass.
Tokyo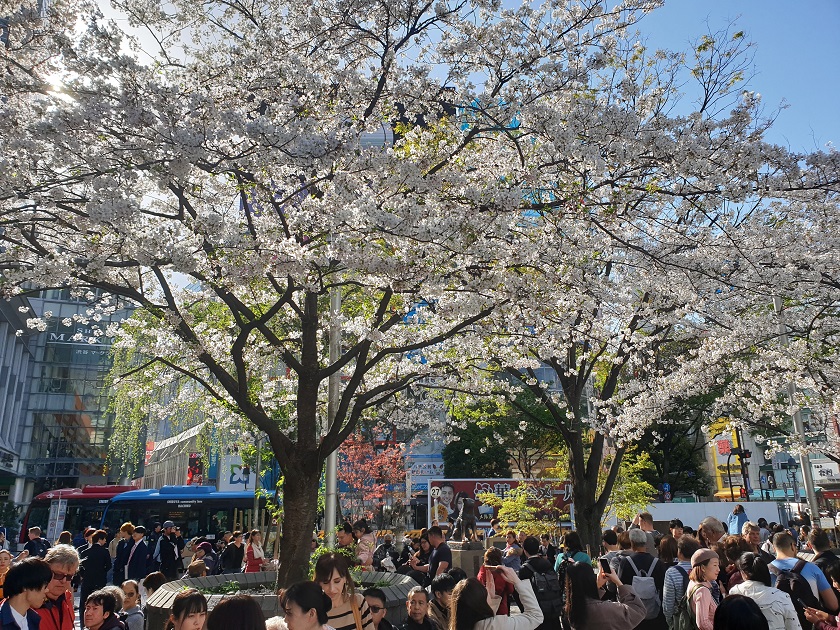 Umeno Koen or 'plum park' is easily the most famous plum blossom viewing location in Tokyo, although there are many other spots. It features more than 120 different species of plum, ranging from red to white. Tokyo also has several other stunning parks and shrines for viewing the plum blossom. These include Hanegi Park in Setagaya, which boasts an 'Omoinomama' plum blossom tree that combines red and white in the same flower. Yushima Tenjin Temple in Tokyo is popular with students praying for exam success, and also features a popular plum blossom festival each February and March. Koishikawa Korakuen Gardens, Kyu Shiba Rikyu Garden, Shinjuku Gyoen Garden and Baji Koen Park, all in Tokyo, are also popular and lovely plum blossom viewing locations.
Don't Forget