During the global pandemic, we're all having to stay home and stay safe for good reason, but it's also the perfect time to plan that once-in-a-lifetime holiday to Japan you always wanted to go on.
Table of contents:
Intro
Discover The World Again
Why Japan Has It All
Why Can't I Travel To Japan Right Now?
Bonus Tips For Planning Your Future Trip to Japan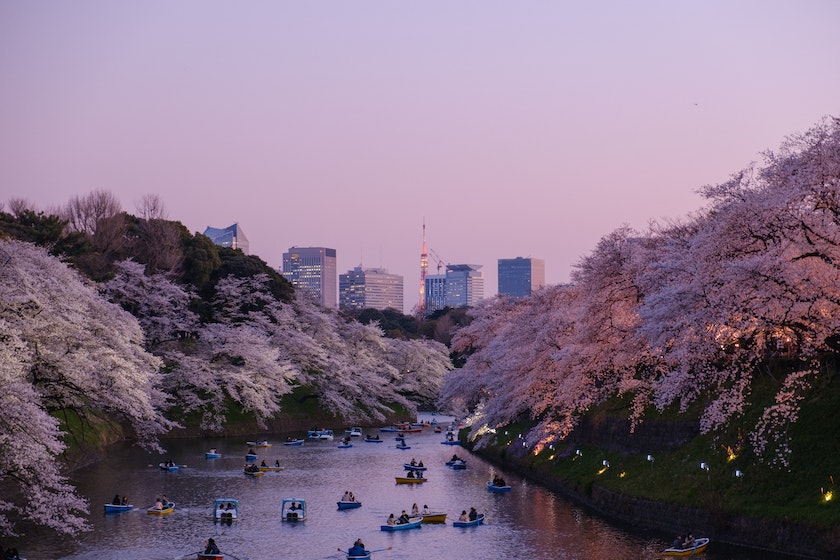 Intro
After weeks of staying home, remote working, and social distancing, it's natural to start daydreaming about seeing the world again, but where will you go first after the lockdown ends? During the COVID-19 pandemic, we're all having to stay home and stay safe for good reason, but there's no time like the present to plan that once-in-a-lifetime trip for the day the world returns to normal. We all need positives to focus on at this time and what could be more life-affirming than planning a holiday to one of the most beautiful, diverse, and interesting countries in the world? Read on to discover why experiencing Japan with the JR Pass Japan Should Be Your No.1 Destination After The Lockdown should be at the very top of your post-pandemic to-do list.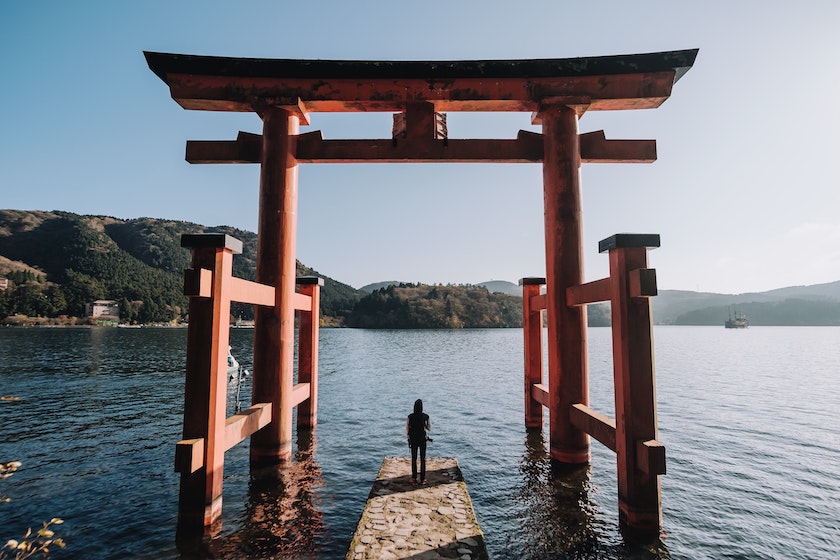 Discover The World Again
There's nothing quite like the experience of travelling somewhere you've always wanted to go and seeing it with your own eyes. The beauty and joy of new discoveries is part of what makes us human. This year, we have found ourselves living through very dark days indeed as a result of the global COVID-19 pandemic, but when the crisis is over and the light returns – and it will – there will be even more of a need to appreciate the wonders that our world has to offer. For now, many of us will be sitting at home making lists of the things we want to do and the places we want to go when the lockdown finally ends. It's going to be high time to do all the things you wanted to do, but didn't have the chance to do yet, including those once-in-a-lifetime adventures to exotic, far flung countries. And when it comes to 'exotic', 'far flung' and 'once-in-a-lifetime', the incredible country of Japan ticks all the boxes.
Why Japan Has It All
Whether you love idyllic rural landscapes or futuristic cities, ancient history or the latest innovations and technology, whether you're a sun-worshipper or love snowy mountain hideaways, Japan has something for you. Located in East Asia, Japan is a stratovolcanic archipelago, a chain of islands scattered across a body of water. While Japan consists of thousands of islands – an amazing 6,982 to be exact – the country is largely made up of five main island areas – Hokkaido, Honshu, Kyushu, Shikoku and Okinawa. Each island has its own unique fauna, flora and coastal ecosystems, and a hugely diverse landscape for you to discover, from snowy mountains and dense forests to white-sand beaches and crystal subtropical waters. And of course, in addition to this there are also ancient Japanese towns and farms, which feel like stepping back in time to the historic Edo Period, and futuristic megacities that are as exciting and as spectacular as anywhere on the planet. Not to mention world-leading food and drink, beautiful temples and shrines, traditional cultural activities and unique customs, snow sports, diving, unmissable wildlife, and much more. As we said, Japan has it all.
We may all be staying home, social distancing, and remote working right now due to the worldwide impact of the COVID-19 pandemic, but that doesn't mean we can't plan our future travels. Read on to find out more about what Japan has to offer and remember that, thanks to the wonders of 21st Century technology, you can get a sneak-peek of almost everything on our list virtually. Read our Virtual Tour of Japan's Most Beautiful Spots to discover why Google Maps and Streetview are such useful tools at times like these.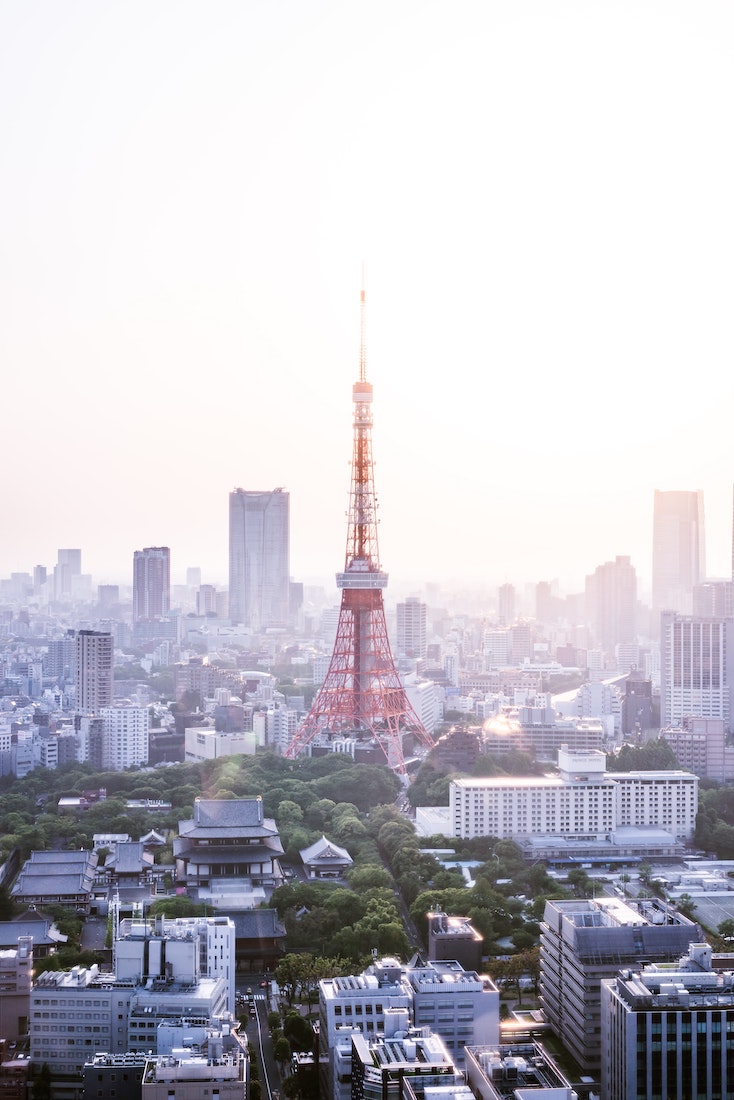 Futuristic Cities and Idyllic Countryside
When you think of Japan, you may think of vast, futuristic cities that are a visual kaleidoscope for the senses, or you may think of temples, shrines, and serene farmland. One of the amazing things about Japan is that it has the best of both worlds and both ways of life in one incredible country. If Tokyo is high on your list, read our ultimate guide to the futuristic Shibuya district – home to the world-famous Shibuya Scramble crossing. While there is enough to see and do in Tokyo alone to fill up a whole trip, could you go to Japan without visiting Kyoto, the cultural heart of the country with its beautiful temples and shrines? And what about Osaka, known as Japan's Kitchen, with its stylish neon and wealth of places to eat and regional specialities. If seeing the country's major cities excites you, our recommended Best 7-day Itinerary for First-Time Visitors to Japan might be for you. This excellent travel plan will take you from Tokyo to Kyoto and Osaka, before returning to the capital, over one unforgettable week.
Similarly, Japan is full of rural farmland, rice paddies, green tea plantations, coastal villages, and unspoilt countryside. Read our guide to The Most Remote Places in Japan if you're keen to get away from it all and explore off the beaten track.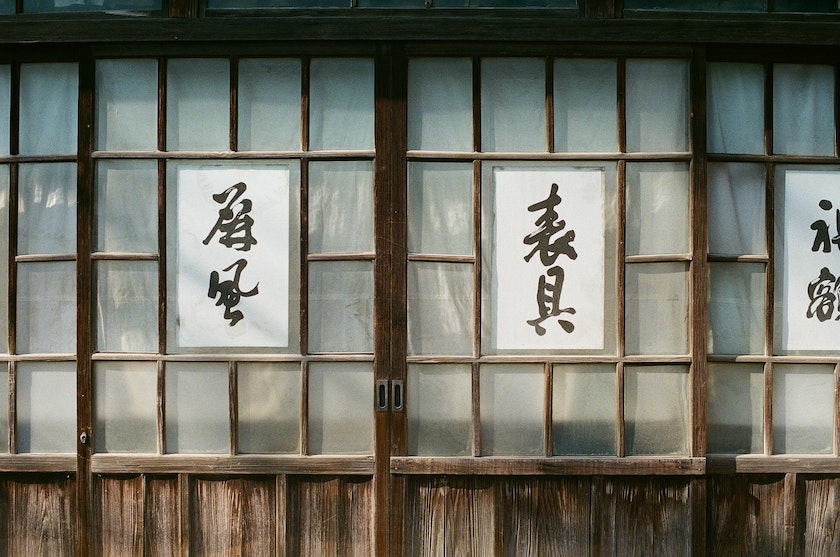 Spirituality and Relaxation
Japan is one of the most spiritual countries in the world. Guided by its Shinto and Buddhist beliefs – the two main religions in Japan – the country is filled with temples, shrines, monasteries, and iconic Torii gates. Visitors can experience these temples and shrines for themselves in most cities and towns as well as seeking out the biggest and most famous in the likes of Kyoto. It's even possible to go on a pilgrimage to some of Japan's most spiritual places such as Koya-San – a holy mountain in Shikoku and the home and birthplace of Shingon Buddhism – and to stay in a Buddhist retreat or monastery to truly experience a simplified lifestyle. You can find out everything you need to know about Japan's spiritual history and heritage and where best to experience it in our Spiritual Guide to Japan.
After weeks of enforced lockdown due to the pandemic, you may be in serious need of a detox both physically and spiritually. Japan can do both. As well as discovering your spiritual side, you can detox in the land that invented mindfulness. Read our guide to having a Detox in Japan to find out more.
Island Living with Sun, Sea, Beaches, Mountains, Rivers, and Forests
Few countries, anywhere in the world, offer such a diverse geographical landscape. One of the best ways to experience this diversity is by visiting some of Japan's National Parks. We've put together a list of some of the very best across the country, from the wild, rugged and icy north to the subtropical, coastal south.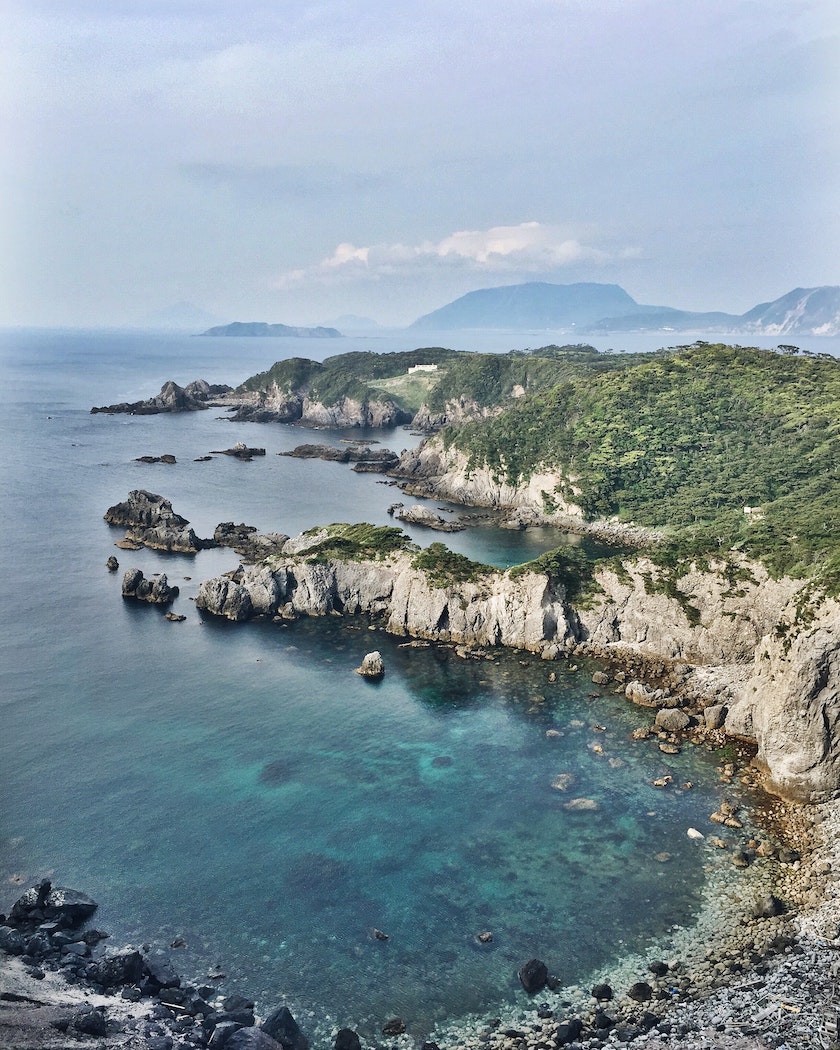 Japan's coast is a hidden gem for diving enthusiasts, and if you prefer staying dry, the islands are also ideal for cycling around, with some of the best bike routes on the planet. Check out our Deep Dive into Japan and I Want To Ride My Bicycle guides for more on these activities. Another great way to discover Japan's landscape is through hiking and climbing, and where better than Mount Fuji – one of the country's most stunning and famous sights.
Ancient Customs and Quirky Contemporary Culture
From the Geisha of Gion district in Kyoto to Samurai towns such as Aizuwakamatsu, from ancient farms and rice paddies to spectacular Feudal castles, traditional Japan is still being preserved for international visitors. If you've always found the iconography of 'old Japan' captivating then you'll be enchanted by these remnants of the past. Check out our guide to The Top Five Most Beautiful Castles in Japan for more inspiration.
Japan's modern-day culture is just as fascinating and even more quirky. From Otaku to J-Culture, anime to cosplay, Studio Ghibli to computer games, the country might be the world-leader when it comes to unique interests. You can read much more about this in our guide to Japan for Gamers, Otaku, and J-Culture Fans.
From the Extraordinary North to the Beautiful South
The snowy north of Japan with its ice flows, snow festivals, winter illuminations, and ski resorts couldn't be more different from the subtropical south with its beaches and watersports, but Japan gives you the chance to experience both. Our Five-Day Rail Itinerary to Hokkaido features an ideal ready-made travel plan for those wishing to experience the wonders of Northern Japan. Alternatively, if you're searching for sunshine, why not consider planning a trip to southern Japan? Read our Guide to Kagoshima – a friendly and sun-kissed city known as the gateway to Southern Japan, to plan your perfect holiday.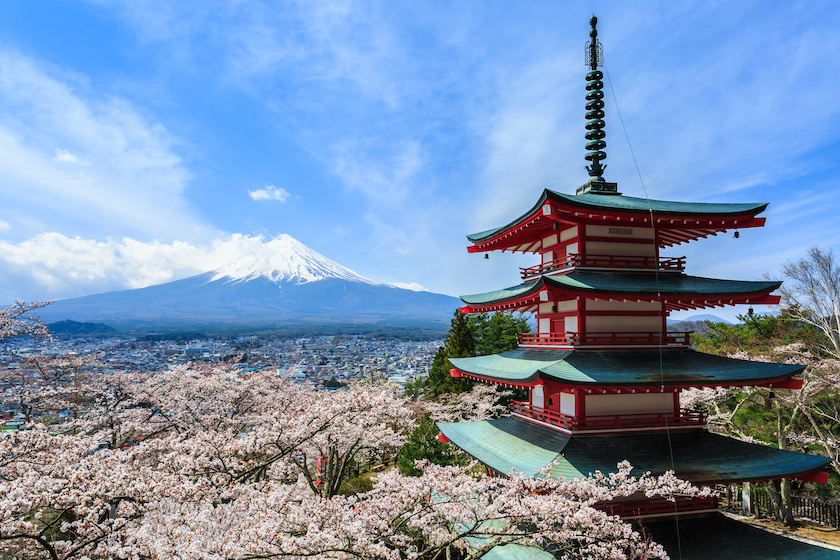 Traditional Japanese Experiences You'll Never Forget
As well as Samurai, Sumo, and Geisha, there are certain experiences that are so quintessentially Japanese that we think they're essential if you're visiting the country. From seeing the iconic Mount Fuji with your own eyes to experiencing the bustle and bright lights of Tokyo, there are some things you just have to do in Japan. High on this list would be the following – bathing in a Japanese onsen (hot spring), staying at a traditional Ryokan inn, and eating at an Izakaya restaurant. All three are a key part of Japan's culture and essential experiences for visitors to the country. Read our guides to What You Need To Know About Staying In A Ryokan and Why You Should Visit an Izakaya to find out much more.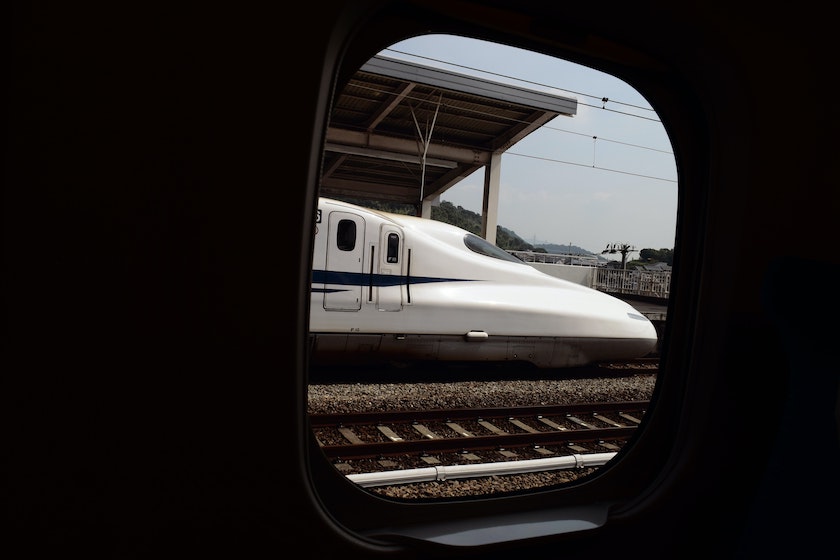 Don't Forget Your Japan Rail Pass
As well as all of the above, Japan is also famous for having one of the best domestic rail networks in the world. From lightning fast Shinkansen bullet trains to scenic railways through beautiful valleys and alongside stunning coastlines, this network of trains is fast, efficient, and cost effective. It's simply the best way to get around Japan and the Japan Rail Pass is the one ticket you need to navigate almost all of it. Why is it so useful? We can tell you. Read Is The Japan Rail Pass Worth It? for everything you need to know. You can also find more helpful information about the country's rail network in our Visitors Guide to Japan's Railways and Trains.
If this list has whetted your appetite, you should also read our guide to Six Things You Can Do To Prepare For Your Trip to Japan Long-Term. This includes discovering more about the history and language of this amazing country. Now might just be the perfect time to! While this list of ideas above is undeniably amazing, we've only just scratched the surface of what Japan has to offer.
Why Can't I Travel To Japan Right Now?
Due to the COVID-19 pandemic, there are currently worldwide travel restrictions in place and most countries have advised their residents to stay home and keep safe. The situation is fast-paced and changes day-by-day so by the time you read this, things may have changed for the better. Overall, Japan has been one of the lesser affected countries, but there has still been an impact. One of the biggest has been the Tokyo 2020 Olympics and Paralympics moving to new dates in 2021. Read our guide to the Tokyo Olympics Have Been Moved to 2021 for everything you need to know. On a positive note, what this means for future international travellers to Japan is that 2021 will surely be one of the best years to visit the country ever as the whole world celebrates the end of the lockdown and comes together in unity for the Olympic and Paralympic Games – so there really is lots to look forward to!
Bonus Tips For Planning Your Future Trip to Japan