Table of contents:
Intro
A Very Brief History of Cycling
Top 10 Cycle Routes in Japan
Cycling at Tokyo 2020
Sakai City – The Town of Bicycle
Bonus Tips for Bike Lovers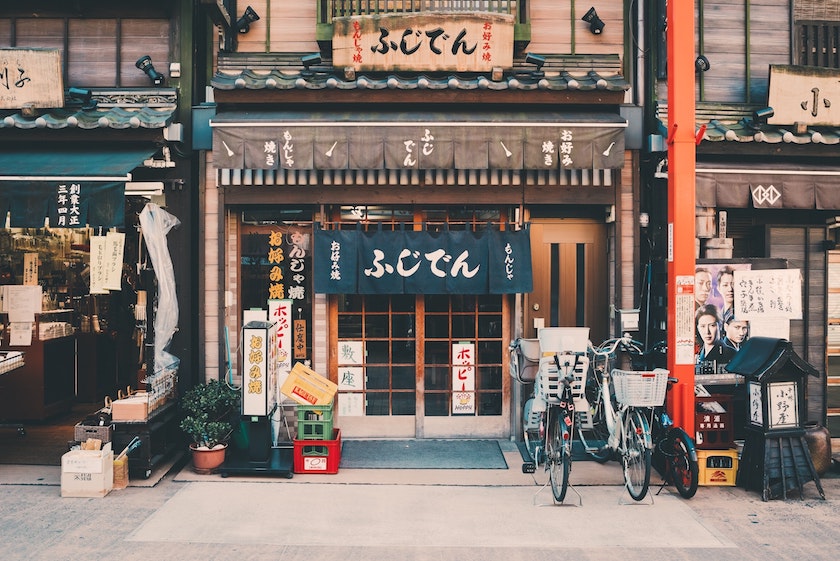 Intro
"Bicycle! Bicycle! I want to ride my bicycle, I want to ride my bike! I want to ride my bicycle, I want to ride it where I like!"
There is a reason Freddie Mercury and Queen immortalised the bicycle in their classic song – it is simply a fantastic invention. Whether you're cycling for fun, relaxation, excitement, sightseeing, health and wellbeing, or sporting competition, bikes are more than just transportation, they're a way of life. Cycling is very popular in Japan and it is a brilliant way to see this amazing country. From huge urban city spaces with pathways, alleys and parks, to rugged mountains, dense forests and beautiful coastal regions, Japan offers some of the best and most spectacular cycle routes in the whole world. We'll take you through our Top Ten Cycle Routes in Japan and how to get to each one with the JR Pass – one train ticket for Japan's excellent domestic rail network. Cycling's popularity is set to grow even more this year with road races, track and freestyle events featuring prominently in both "Tokyo 2020 Olympic and Paralympic Games, so there's never been a better time to jump on two wheels and ride across Japan.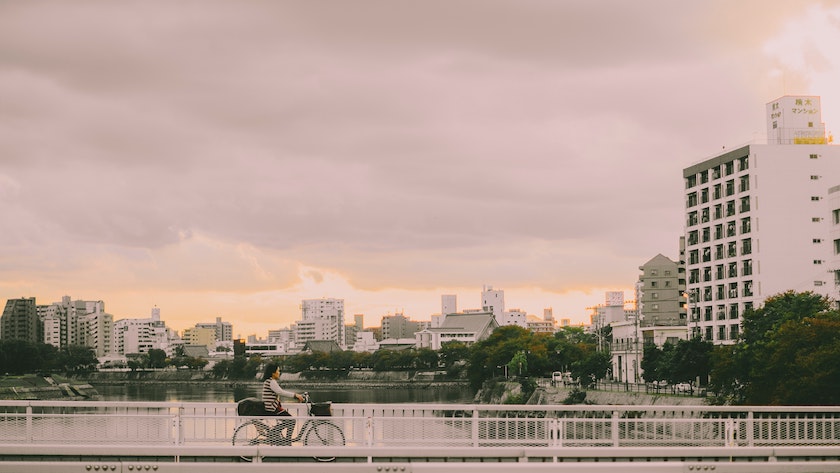 A Brief History of Cycling
Bikes are everywhere and yet we probably don't spend too much time thinking about where they came from or who invented them. Well, I'm going to tell you. The bike originated in Germany before being taken up and popularised all around the world as a mode of transportation, a leisure activity, and a sporting endeavour. As mentioned above, cycling has a key role to play in this year's Tokyo 2020 Olympic Games and that's because ever since their invention, bicycles have been used for races. As early as the 1870s, cycling attracted huge crowds for indoor races on wooden tracks. By the 1890s, races had officially become part of the Olympic Games. 
Today, Olympic Cycling includes everything from road, track and mountain cycling to BMX and Freestyle. We have much more information on what you can look forward to at Tokyo 2020 in our dedicated Tokyo 2020 and the JR Pass webpages as well as mini guide to this year's Olympic cycling events further below. Today, cycling is a hugely popular activity in Japan and one of the best ways to see the country. Bikes are eco-friendly, great for exercise, fresh air, and cardiovascular health, and they allow you to experience Japan's incredible landscape with your own two eyes, unencumbered by windows, roofs or doors. Japan is a great country for eco-friendly tourism generally. You can find out much more about this in our All About Eco-Tourism in Japan guide. Bikes are readily available across Japan with bike rental shops right across the country (often handily located near train stations) and also bike-sharing and docking services, which you can register for using your smartphone or credit card. Just remember if you are relying on your phone, it's worth investing in PocketWifi to ensure you can stay connected while on the move without any unexpected charges or running out of data.     
Top 10 Cycle Routes in Japan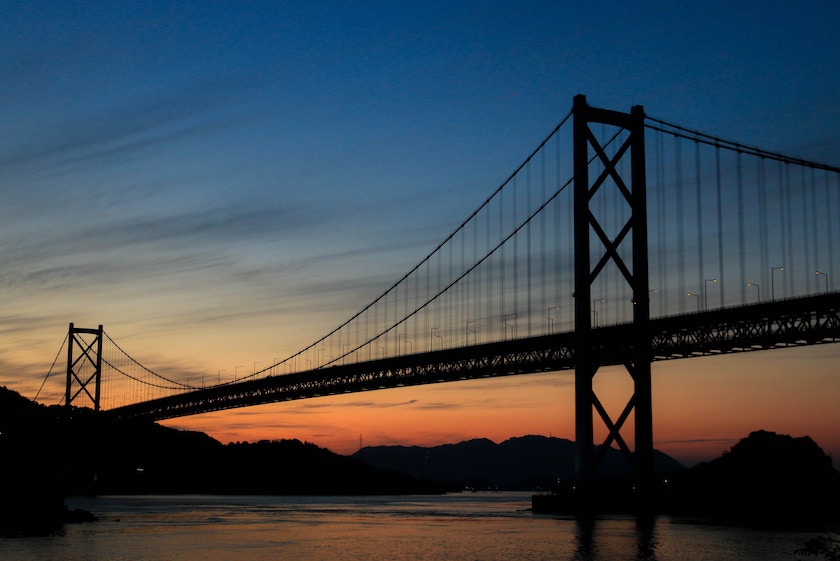 Japan has so many brilliant cycle routes that this list could easily be three times as long, but we've done our best to assemble the ten very best places to see the beautiful and historic country of Japan on two wheels and how to get there and back with the JapanRailPass.
Shimanami Kaido
Widely accepted as one of the world's greatest cycling routes, Shimanami Kaido is a 70km stretch of expressway which joins the country's main island of Honshu with the island of Shikoku. While cycling this breath-taking route, you'll travel over six bridges, cross the Seto Inland Sea, and pass across six smaller islands. You'll also enjoy views of Seto Inland Sea National Park and the Tatara Bridge – one of the longest of its kind in the world – as you journey from Hiroshima Prefecture to Ehime Prefecture. You can also do the journey in reverse by traversing the Hiroshima side of the Shimanami Kaido and exploring Fukuyama and Onomichi. The latter is also home to the Onomichi U2 – a dedicated complex for cyclists with a connected hotel. Shimanami Kaido truly is a spectacular and beautiful route and is frequently ranked as one of the best cycle journeys in the world by dedicated followers of the sport. This spectacular route is also hugely practical for cyclists with 14 cycle docking stations to rent or return bikes. It is unique for having dedicated sections for bikes and pedestrians. It's no wonder Shimanami Kaido is known as a 'cyclist's paradise'. To get to Shimanami Kaido from Osaka or Hiroshima, take the Sanyo Shinkansen to Fukuyama station. Once there, transfer to a JR train bound for Onomichi. 
Tour De Noto (Kanazawa City to Toyama Bay)
This epic cycle route will take you around one of Japan's biggest peninsulas, the Noto Hanto. Recommended for seriously fit and hardcore cyclists, this 249-mile route begins in Kanazawa City and finishes in Toyama Bay and is epic in every sense of the word with stunning seascapes and challenging terrain. If you happen to attempt this route in September, you may find yourself joined by thousands of other cyclists in the annual Tour De Noto festival. Kanazawa is easy to reach with the JRailPass. Simply take the bullet train from Tokyo on the JR Hokuriku Shinkansen line.
Yoyogi Park, Tokyo
You don't always have to travel far to enjoy the best cycling. Right in the heart of Tfokyo near Shibuya and Harajuku is Yoyogi Park – an enormous and beautiful wooded park that's comparable to Central Park in New York. It is family friendly and perfect for a relaxed bike ride. There are also plentiful bike rental options for families including adult bikes, children's bikes and tandems. Yoyogi Park has food stalls, coffee shops, and other attractions and is the site of various festivals during the year. If you visit in Spring, Yoyogi Park is an ideal spot for viewing the Cherry Blossoms and in the Autumn you'll enjoy beautiful shades of gold, red, yellow and orange leaves. Remember that if you're travelling around inner Tokyo you may want to consider a prepaid travel card such as an ICOCA, PASMO or Suica card as well as your Japan Rail Pass.
Sawara
A historic hidden gem near Narita Airport in Chiba Prefecture, Sawara is a small, old town with a nostalgic Edo atmosphere featuring traditional wood houses and canals. It's very well preserved and its quiet roads, paths, and alleyways are ideal for cycling. You can rent a bike from 500 yen per day from Sawara Tourist Information Centre. Sawara can be easily reached from Narita Airport using the JR Pass along the JR Narita Line
Usa to Beppu (Northern Kyushu)
The route from Usa to Beppu in Kyushu, Japan's most southern island, is another highly recommended journey for keen cyclists. Usa is home to one of Japan's most important shrines, dedicated to Hachiman – the God of War and Archery – while Beppu is a well-known hot spring resort town. The distance between the two is around 25 miles and is very beautiful. And with a destination like Beppu to look forward to, you'll cycle all the faster for the chance to soak in a gorgeous hot spring afterwards. Usa and Beppu are connected by the JR Nippo line. 
Awaji Island
Unlike some of the other routes on our list Awaji Island can be enjoyed by both beginners and experts with a variety of routes and courses. There is even a special map, available locally, which provides a wide range of ideas, objectives and suggestions for cyclists exploring the local area. One thing all of the different routes and courses share is beautiful coastal scenery around the island. To reach Awaji, take the shinkansen from Osaka, get off at Shin-Kobe and take the bus from there.
Okawa-Kitakata Cycling Road
Stretching from Aizuwakamatsu to Kitakata, along the Okawa river in the Aizu region of Fukushima, this 49km bike path features some of the most historic scenery, picturesque landscapes and well-maintained roads of all Japan's cycle routes. Look out for the stunning Mt. Bandai and the beautiful Aizu's Castle town, which is known for looking particularly pretty during cherry blossom season. To reach the start of this route by train, take the JR Tohoku Shinkansen from Tokyo to Koriyama Station before transferring to the JR Banetsu-sai Line. This will take you to Aizu-Wakamatsu Station.
Miyako-jima and Irabu-jima
These islands are dream cycling routes if you love gazing at crystal blue waters while you ride. Featuring Japan's longest bridge, Miyako-jima and Irabu-jima islands not only offer a hugely enjoyable bike ride over 3,500 metres long, but also gorgeous coastal scenery, cafes, and beaches.
Nasu (Tochigi Prefecture)
For cyclists with plenty of energy and strength in their legs, try the mountainous Tochigi region. Nasu is easily accessible from Tokyo and features a wide range of cycle routes and courses. Experts and hardcore mountain bikers can really challenge themselves by taking on the towering Mt. Nasutake. Take the JR Tohoku Shinkansen from Tokyo Station to get to Nasushiobara Station and access this beautiful area. 
Koto (East of the Lake)
East of Lake Biwa, near Moriyama, Omihachiman, and Hikone, is an area known as Koto. There is a 200km circuit around the lake that is perfect for cyclists of all ages and skill levels. The shimmering water, lovely scenery, and well-maintained pathways make 'Koto' a hugely enjoyable place for a bike ride. To reach 'Koto', use your JRailPass to take a JR Tokaido Line train from Kyoto Station to Otsu Station, or journey on to Hikone Station for the east side of the lake.
As well as these spectacular routes, Japan is also famous for having more than 30 beautiful National Parks, many of which offer visitors the chance to jump on two wheels and explore. You can find out more in our dedicated guide to Visiting Japan's National Parks. These stunning, rugged and diverse environments are perfect for cycling and a whole host of other outdoor activities, from walking and hiking, to river rafting and boating, to skiing and snowboarding so be sure to check out our guide and how to get to each one with the JR Pass. 
Cycling at the Tokyo 2020 Olympics
This year, cycling will be among the sporting and athletic activities at the Tokyo 2020 Olympic and Paralympic Games. Olympic cycling is set to take place in various locations across Japan (see more below) including Lake Yamanaka – the largest of the Fuji Five Lakes – which is part of the official Olympic 2020 cycling course that will conclude at the Fuji International Speedway in Oyama. You can get to Oyama by using your Japan Rail Pass and taking the Tohoku Shinkansen. As we explained at the top, you can find out much more information about this year's Games in Japan, including all the key dates, venue, and important travel information, on our special webpages, Tokyo 2020 and the JR Pass. However, here is a brief rundown of what to expect from this year's Olympic cycling events in Japan, for all you bike lovers.
⦁ 30/07/2020 10:00-12:00 
Day 9 – BMX Racing (Men's Racing Quarterfinals, Women's Racing Quarterfinals)
⦁ 31/07/2020 10:00-12:20 
Day 10 – BMX Racing (Men's Racing Semifinals and Finals, Women's Racing Semifinals and Finals, Victory Ceremony)
⦁ 01/08/2020 10:10-12:20 
Day 11 – BMX Freestyle (Men's Freestyle Park Seeding, Women's Freestyle Park Seeding)
⦁ 02/08/2020 10:10-12:45 
Day 12 – BMX Freestyle (Men's Freestyle Park Final, Women's Freestyle Park Final, Men's Freestyle Park Victory Ceremony, Women's Freestyle Park Victory Ceremony)
The venues include Ariake Urban Sports Park, Izu Velodrome, Izu MTB Course
Musashinomori Park, and Fuji International Speedway. You can find out more about each venue and view a detailed map on our dedicated Tokyo 2020 webpages.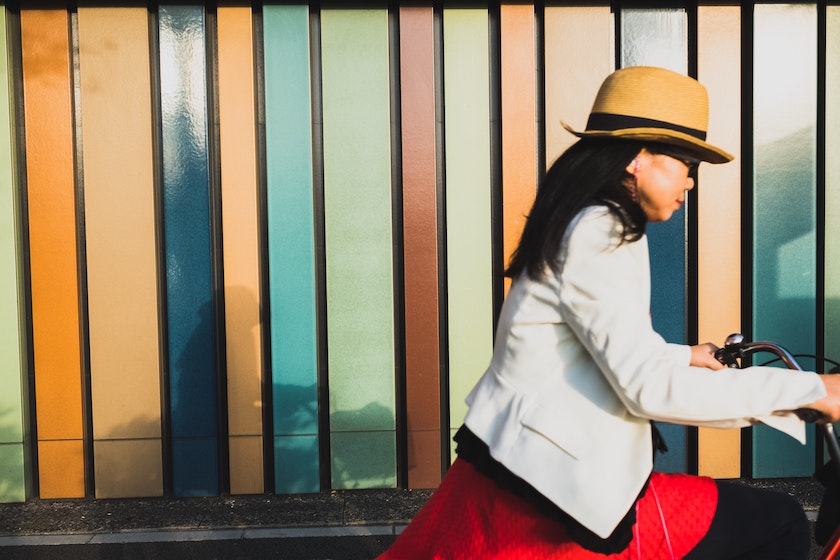 Sakai City – The Town of Bicycles
Sakai, which is south of central Osaka, offers an excellent cycling experience around a beautiful and historic area of Japan. The city and nearby areas of Mozu are listed as UNESCO World Heritage sites for the keyhole-shaped burial mound of the 16th Century Japanese emperor Nintoku. You'll also find Japan's only bicycle-themed museum at the edge of Daisen Park. The Bicycle Museum Cycle Centre is the place to go to understand and appreciate the history and heritage of the bicycle in Japan, specifically the link between the region's iron workers and the production of bikes. This is just one of the reasons why Sakai is known as the 'town of bicycle'. It's a beautiful spot to head out on two wheels and you can rent a bike from 300 yen a day from the docking port near Mozu Station. Osaka is known as Japan's kitchen for the high-quality of its restaurants and street-food. You can find out more about Osaka's specialities and restaurant recommendations in our guide to Japanese Food and Regional Dishes. Osaka is easily accessible from various other destinations in Japan thanks to the country's rail network and the Japan Rail Pass. For example, you can use your JR Pass to board Hikari and Kodama trains on the Tokaido Shinkansen lines to get from Tokyo to Osaka in a matter of hours.   
Bonus tips for bike lovers visiting Japan
They say the best time of year to cycle in Japan is either Spring or Autumn although it is generally understood to be good all year round. If you're unsure of which season to visit Japan, check out our guide to Japan's Weather and Seasons: Deciding What Time of Year to Visit.
The traffic rules for cyclists in Japan are more or less like those in other parts of the world, but these are the key things to remember: Ride on the left side of the road; Use a light after dark; Don't ride with two people (unless it's a two-seater bike); No headphones; Don't cycle while holding an umbrella.
You'll need to register for bike docking so make sure you have a credit card or smartphone plus PocketWifi. Read our Complete Guide to PocketWifi For Travel In Japan for more information.
Naturally, after all that cycling you're going to want to rest your weary bones. What better way could there be than in a traditional Japanese onsen? As a starter, here's our guide to the Best Onsen in Tokyo.
And finally, another great way to see Japan is by train. With your JR Pass, you can get right across the country and back again. Find out more about Japan's world-class domestic rail network and some of the most scenic and picturesque railway journeys you can experience in our Trainspotting in Japan guide.
If you enjoy cycling, how about trying some other outdoor pursuits while in Japan? From climbing and hiking the likes of Mount Fuji, skiing and snowboarding in Hokkaido or the Japanese Alps, or diving and watersports in the lush coastal regions, Japan has something for everyone. Check out our blog pages for much more.