b>Table of contents:
What to Do in Kagoshima
The Gateway to Yakushima Island
When to Visit Kagoshima
Getting to Kagoshima with the Japan Rail Pass
The sunny and friendly city of Kagoshima is a genuinely remarkable destination hidden away at the southern end of the Japanese mainland. Not only is there a warm welcome waiting for those visiting Kagoshima, there's also loads of eye-catching scenery and intriguing history for visitors to take in. Whether you want the thrill of hiking up a volcano or the gentle tranquility of gardens and parks, this vibrant city on the island of Kyushu is sure to look after you.
What to Do in Kagoshima
Even though the city of Kagoshima may lie a long way from the main tourist route through Japan, that doesn't mean it has nothing to entertain visitors. In fact, you'll find that there's plenty of things to do in Kagoshima to keep you entertained for several days, and maybe even more once you look at its surroundings. The places below will give you a broad idea of what this southern city has to offer travellers.
Sakurajima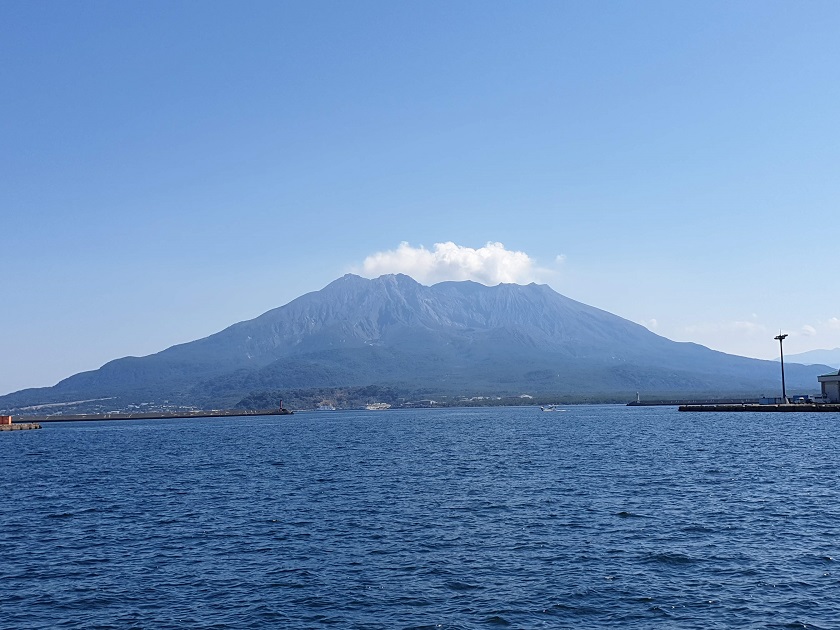 For visitors to Kagoshima, it's hard to miss the looming presences of Sakurajima, a volcano sitting across Kagoshima Bay from the city. This active volcano actually used to be an island up until 1914, but the lava flow from an eruption ended up linking it to the far side of the bay. Beyond providing a dynamic backdrop for the city, travellers can take a ferry ride over to Sakurajima and trek up the volcano to lookouts with views of its smoking craters. Just be sure to check the volcano's status before heading up.
Sengan-En Garden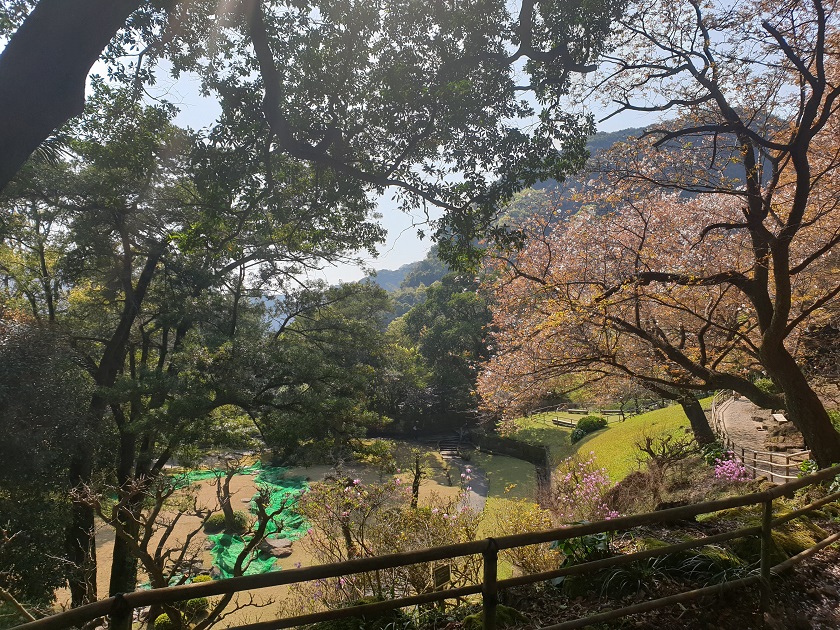 Back over in the city, one of the other darlings of Kagoshima tourism is the spectacular gardens of Sengan-en. Dating back to the city's feudal days under the lords of the Shimazu Clan, the Sengan-en gardens showcase what the city was like at the height of its power. Strolling through the landscape gardens you'll see shrines among the ponds and streams, not to mention a lovely little bamboo grove. Right at the centre of the gardens lies the Iso Residence, a 19th century reconstruction of the old noble villa belonging to the Shimazu Clan, which you can see as part of a guided tour.
Shiroyama Park
If you're after a place in the city with excellent views head to Shiroyama Park. This pleasant park on the slopes of Mount Shiroyama enjoys a great vantage point at Shiroyama Observatory where you can see across the city out to Sakurajima and Kagoshima Bay. You'll also come across the ruins of Kagoshima Castle within the park, as well as Saigo Cave which has ties to a local hero of the Satsuma Rebellion in 1877, Saigo Takamori.
Reimeikan Museum
There's an awful lot of history to learn about in Kagoshima and one great place to do that is the Reimeikan Museum. Sitting within the ruins of Kagoshima Castle, the museum take you through the history of the Kagoshima as well as aspects of life there such as traditional crafting techniques. Special attention is paid to the Satsuma Rebellion and its effect on the city since.
Terukuni Shrine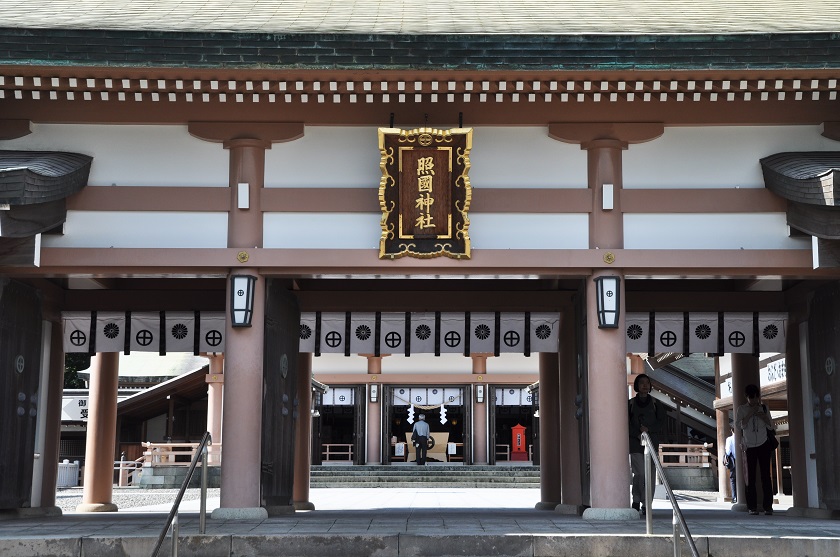 Not far from Shiroyama Park you'll find Terukini Shrine, an important spiritual place in Kagoshima. This Shinto shrine was built in the mid-19th century to celebrate Shimazu Nariakira of the Satsuma clan. Terukini Shrine is best identified by its white torii gate that marks its entrance and the unconventional tree that has been pruned into the shape of a flying bird.

Kagoshima City Aquarium
It's also easy to find family-friendly things to do in Kagoshima thanks to the places like the Kagoshima City Aquarium. Located by the ferry terminal, this huge aquarium features seven floors of exhibitions. While there's a strong focus on local marine life but within the vast Kuroshio Tank you'll find fish, rays and sharks of all sizes. There are also displays with crabs and sea otters, as well as ecosystems like coral reefs and mangroves.
The Gateway to Yakushima Island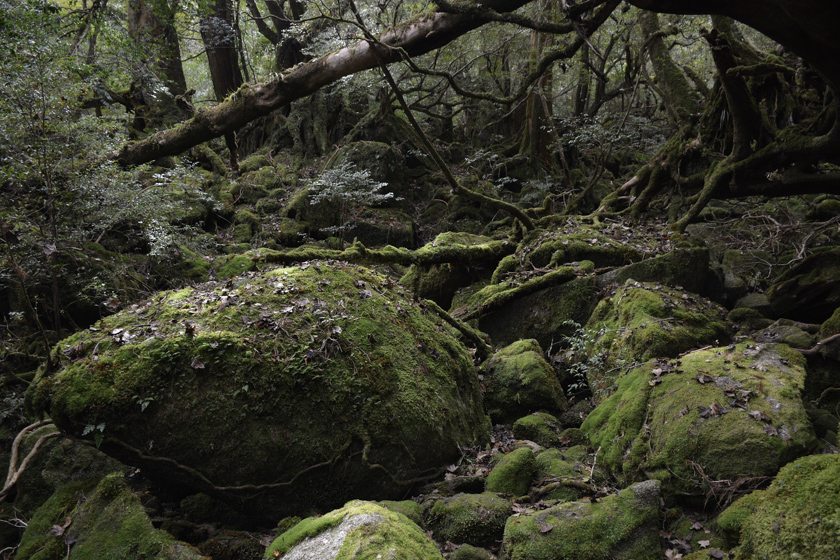 Besides exploring the city and nearby Sakurajima, there's one other major reason to visit Kagoshima. That reason is the fascinating island of Yakushima in the East China Sea, for which the city is essentially a gateway.
Yakushima is one of the best places in Japan for nature and wildlife, a claim backed up by its inclusion as a World Natural Heritage Site by UNESCO. On land, Yakushima boasts a lush sub-tropical national park full of primeval forest that's simply enchanting. But the island destination also has sublime beaches, wildlife like sea turtles and great opportunities for those looking to go diving.
When to Visit Kagoshima
Like much of Japan, Kagoshima experiences four distinct seasons, so you'll want to carefully decide the timing of your visit. The city's southern location gives it a sub-tropical climate, which means that summer in Kagoshima tends to be hot and humid. A more pleasant time to visit Kagoshima is during either the spring months of April and May, or later in October or November for autumn. At these times of year, the weather is at its most comfortable for you to enjoy all of Kagoshima's wonderful outdoor activities.
Getting to Kagoshima with the Japan Rail Pass
If you want to reach Kagoshima with a Japan Rail Pass, you're in luck. To get to Kagoshima, travel from Osaka or Hiroshima with the Sanyo Shinkansen to Hakata Station and then transfer to the Kyushu Shinkansen to arrive at Kagoshimachuo Station, the city's main station. It will take you just under 5 hours to get to Kagoshima by train from Osaka, so keep that in mind.