The Imperial Katsura Villa in Kyoto (Katsura Rikyū) is an exceptional example of early 17th-century Japanese architecture and garden design.
Table of contents:
A bit of history
Visiting Katsura Villa
Access details
Tips for visiting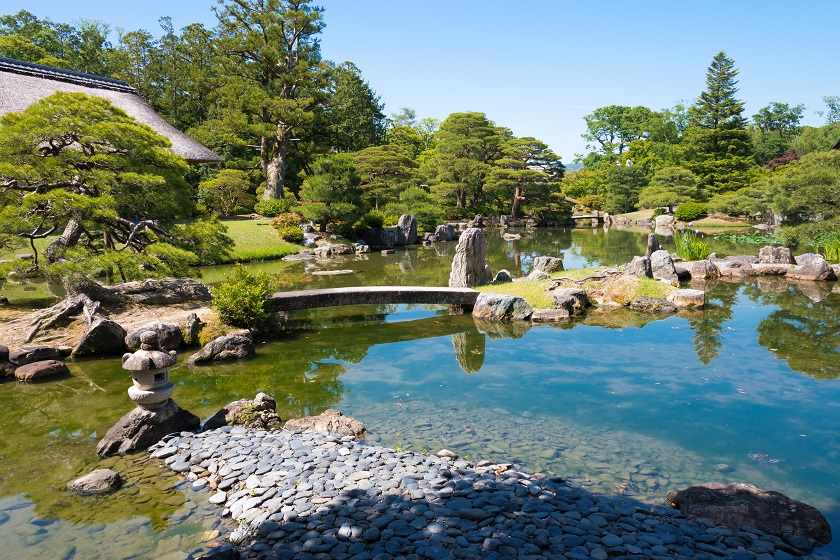 Katsura Villa is one of Japan's most important open-air cultural treasures and renowned for its beautiful garden, traditional structure and historical importance. Among the many beautiful highlights Kyoto has to offer Katsura Villa stands out as a must-visit.
A bit of history
Katsura Villa was completed in 1645 as a residence for the Katsura family, part of the imperial house. Even before its construction, Katsura district in Kyoto was long favoured by royalty who constructed different villas in the area.
Prince Hachijō Toshihito (1579–1629) founder of Katsura Villa was highly inspired by the Tale of Genji, and modelled the land after passages in the book. He however lacked funds to complete his vision and it was only after his death that his son, Toshitada, completed the Villa as we mostly know it today.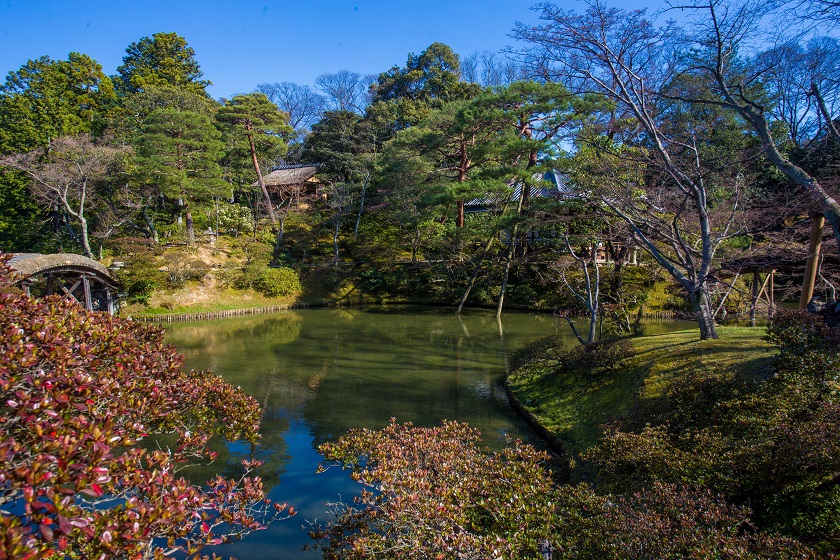 The villa remained in the Katsura family for 6 generations after but due to a series of misfortunes no further heir was available in 1881. At that time the Imperial Household Agency took over and has been in control since.
Visiting Katsura Villa
Even with limited time available, a visit to Katsura Villa should not be missed. The villa by guided service, there are also special events planned, such as moon watching or tea ceremony.
The Imperial Household Agency runs the villa and accept visitors on appointment. Visitors must join a tour in order to enter, these can be registered for directly at the website of the Imperial Household Agency. A fee of 1000yen applies per person, and the requirement of minimum age is 12 years old.
There are multiple tours per day, except for Mondays (or the following day if a Monday falls on a public holiday). Tours may be booked out days in advance, so prior reservation is highly recommended.
Access details
Katsura Villa is located in the south-west of Kyoto. From Kyoto station bus line 26 is the fastest option, taking about 20 minutes. Get off at Katsura Rikyu mae.
The closest JR Station is called Nishiōji Station, from which the villa can be reached on foot in about 40 minutes.
Alternatively, Katsura station on the Hankyu line (non-jr), is about 10 minutes on foot away from the villa. However access to the Hankyu line itself is limited.
Tips for visiting
As already stated, book your tour as soon as you have a date picked.
It is allowed to take pictures within the Villa grounds, but only at designated spots.
For those who prefer to explore Kyoto on bicycle, the Villa is located closely to the Katsura river, which is a beautiful ride to follow.