Table of contents:
Intro
What is the weather like in Japan in June?
Top 10 Things to Do in Japan in June?
Tips for Getting The Most Out of Japan in June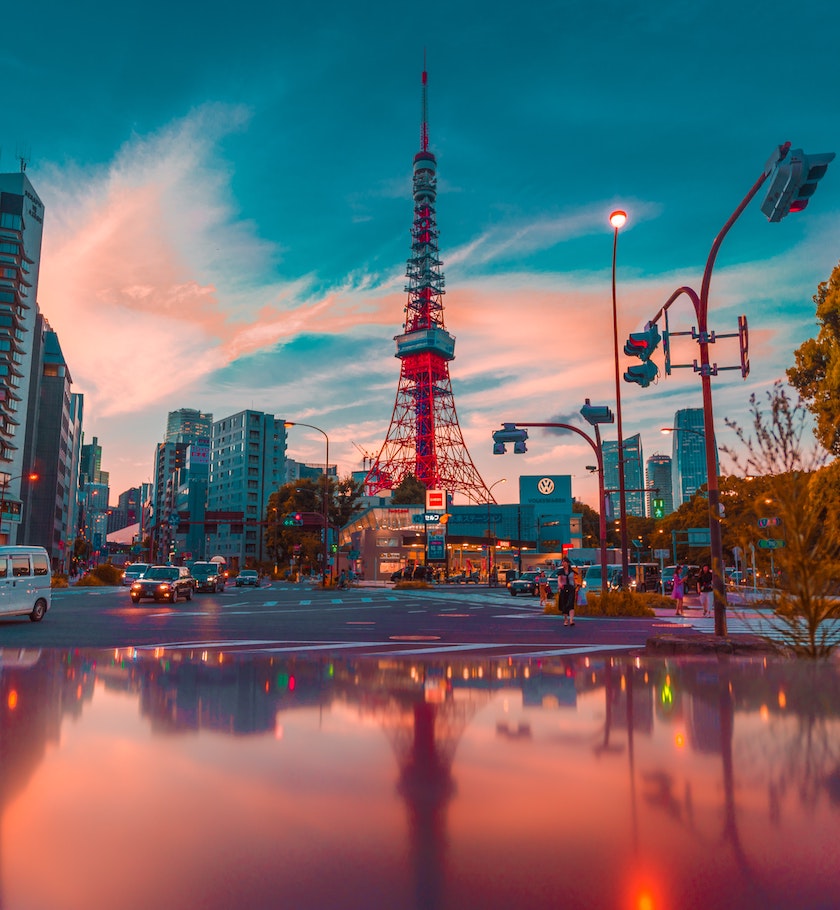 Intro
June might just be the biggest hidden gem in the calendar when it comes to visiting Japan, especially in 2020. Every year, millions of visitors flock to the country between March and May to enjoy the Spring weather and the famous Cherry Blossoms. And similarly, July to September this year will see even more tourists descend on Japan for the Tokyo 2020 Olympic and Paralympic Games, so where does that leave June? A forgotten month or a diamond in the rough? It may actually be an amazing time to visit Japan and experience everything this amazing country has to offer, particularly if you'd prefer to explore the cities and villages, temples and shrines, mountains, forests, and coastal regions, with a few less tourists around. As ever, the best way to get around is using a JR Pass for unlimited travel on Japan's exceptional domestic rail network. So, sit back and relax and we'll take you through the very best of Japan in June.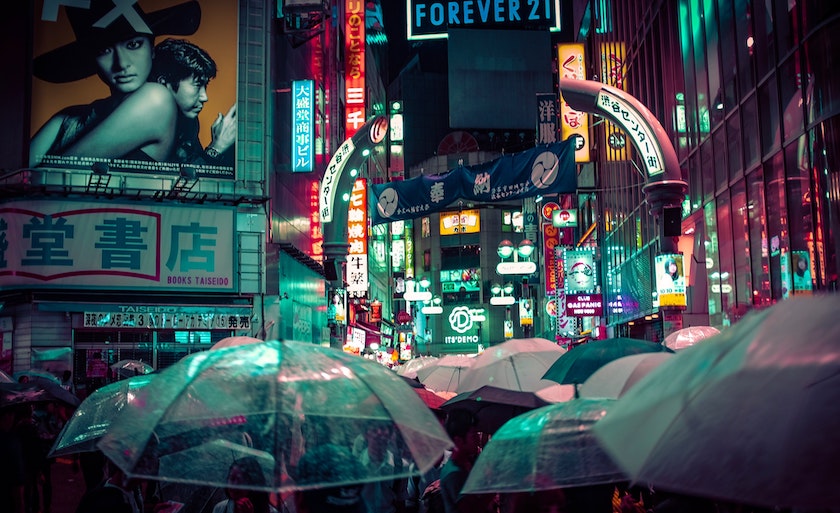 What's the Weather like in Japan during June?
June is often referred to as 'minazuki 'or 'the month of water' in Japan, but don't let this put you off. Many experts rate June as a hidden gem and a secretly brilliant month to visit the country. Statistically, June does attract higher rainfall in Japan year in, year out – hence its reputation as the 'month of water', but this isn't the whole story. The average peak temperature in the centre of the country is around 26C with lows of around 19C so it's definitely on the warmer side, but not too hot so it can be a more appealing month to visit than July or August, for those of us who overheat easily. It can also be relatively cool at night and, as we've mentioned above, June is technically the beginning of the 'tsuyu' rainy season, so you may get some rain (but not always). Umbrellas – including Japan's famous transparent plastic umbrellas – are plentiful throughout shops in the country. And even when it does rain, it just makes Japan's incredible greenery, beautiful parks, and dense forests, that much more luscious. Similarly, when the rain clears, Japan's lakes shimmer with a magical quality and the air is clear and fresh, providing even better views of the country's towering and majestic mountains.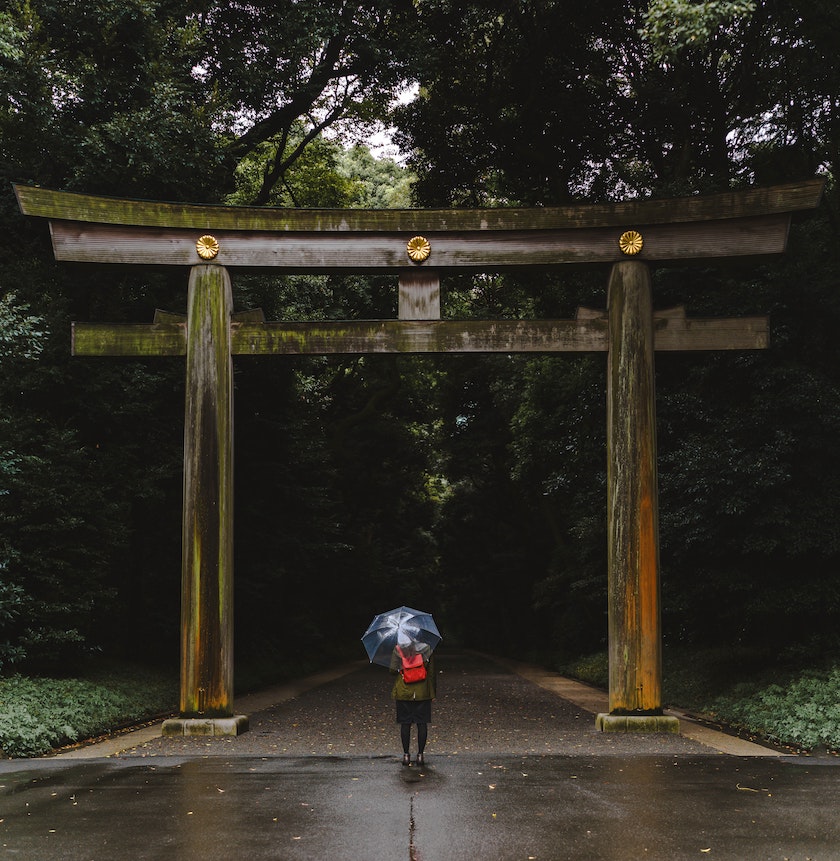 Top 10 Things To Do in Japan in June
For a supposedly quieter month, June is packed with things for visitors to see and do, and unlike Spring and Cherry Blossom season, you won't have to jostle shoulder to shoulder with huge crowds or wait in epic queues. June is traditionally a less popular month because of its image as the beginning of the rainy season and this means you'll have the time and space to enjoy a busy schedule of festivals and activities as well as many events that are perfect for June weather. We've put together our top ten suggestions below.
1.) Visit Hokkaido
Hokkaido – Japan's northernmost island – is the region least affected by the month of water in June and therefore could be just the place to visit. It's also an amazing destination in its own right, at any time of year, and increasingly popular for visitors looking to discover a less crowded and less travelled part of the country that's still quintessentially Japanese. The region is particularly well known for its rugged and often spectacular landscape, it's naturally snowy climate, which makes it a favourite for skiing and snowboarding enthusiasts, and its regional food specialities, especially crab. One of the many things to do in Hokkaido in June is visit the Yosakoi Soran Festival – one of two colour festivals, alongside Hokkaido Shrine Festival, that come to Sapporo in the space of a single week and see beautiful dance processions in Odori Park.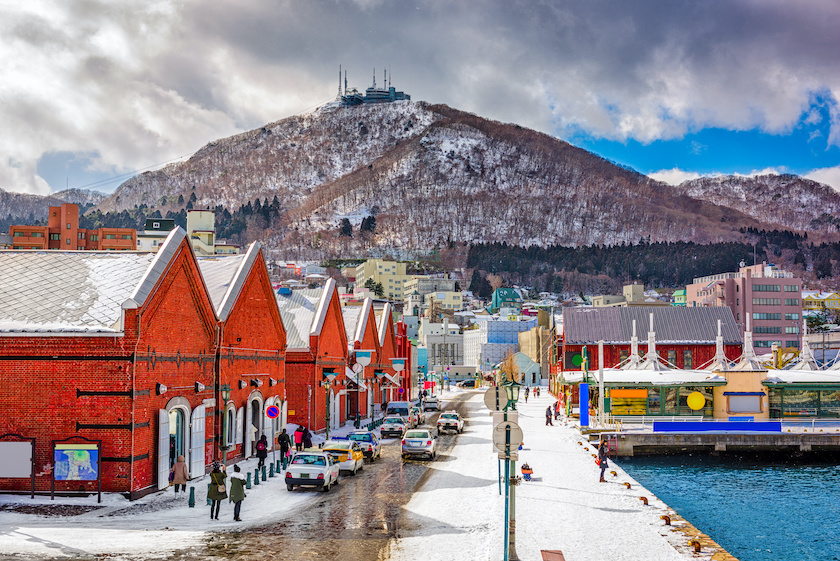 We've put together a brilliant Hokkaido Five-Day Rail Itinerary for those interested in exploring Japan's northernmost island. It includes visits to Sapporo, Otaru, scenic "Hakodate": (pictured above), Asahikawa, and Noboribetsu Onsen. Hokkaido can be reached directly by rail from Tokyo, a one way trip takes roughly 4 hours using the Hokkaido Shinkansen. The trip is fully covered by the JRailPass.
2.) National Parks
Japan is blessed with an abundance of beautiful and diverse national parks. Several of the country's most spectacular national parks are in Hokkaido, which as we explained above, tends to avoid the rainy season. June is reportedly the perfect time to visit these parks at the height of their greenery and with alpine flowers in bloom. Of course, with 34 national parks to explore . Here's a couple of recommendations below, including two from Hokkaido:
Rishiri-Rebun-Sarobetsu National Park
Japan's northernmost national park is blessed with rugged mountains, beautiful alpine flowers, and stunning coastal views along Rishiri Island and Rebun Island. It is ideal for hiking, nature photography and geology lovers. Take the train from Sapporo to Wakkanai and then the Sarobetsu Service, which runs between Asahikawa and Wakkanai. If you're also interested in visiting the islands there is also a Heart Land Ferry to Rishiri and Rebun.
Shiretoko National Park
Home to a beautiful and diverse array of wildlife, including spotted seals and Sika deer, you can also undertake activities such as brown bear watching in the summer months and whale watching and drift ice cruises in the winter when ice flows down from Russia's River Amur.
Kerama Shoto National Park
Another good tip for June, Kerama Shoto National Park is located in the far south of Japan, in the subtropical islands of Okinawa Prefecture, which gets the rainy season out of the way a month earlier. Kerama Shoto consists of 36 small islands in the East China Sea (only four are inhabited) and is a paradise of white-sand beaches and turquoise waters where you will be able to swim and snorkel to your heart's content.
If you're interested in exploring Japan's National Parks and discovering which parks we would recommend in particular then you should read our guide to Visiting Japan's National Parks and how to get there with the Japan Rail Pass.
3.) Indoor Activities
No sunshine? No problem! Japan has a huge amount to do indoors. From Kabuki to Anime, world-class aquariums to arcades, shopping to sumo, traditional ryokan to relaxing onsen and hot spring resorts, there's always something to do in Japan, whatever the weather. If it does rain, why not head inside and enjoy some Kabuki – traditional and highly-stylised Japanese theatre that's as quintessentially Japanese as Sumo wrestling and sushi. It's ideal for when the weather is less than perfect and you're getting the chance to experience one of the country's most authentic and historic cultural displays. Why not try Kabukiza in Ginza, Tokyo? You can even book a special five-hour performance which will give the weather plenty of time to improve.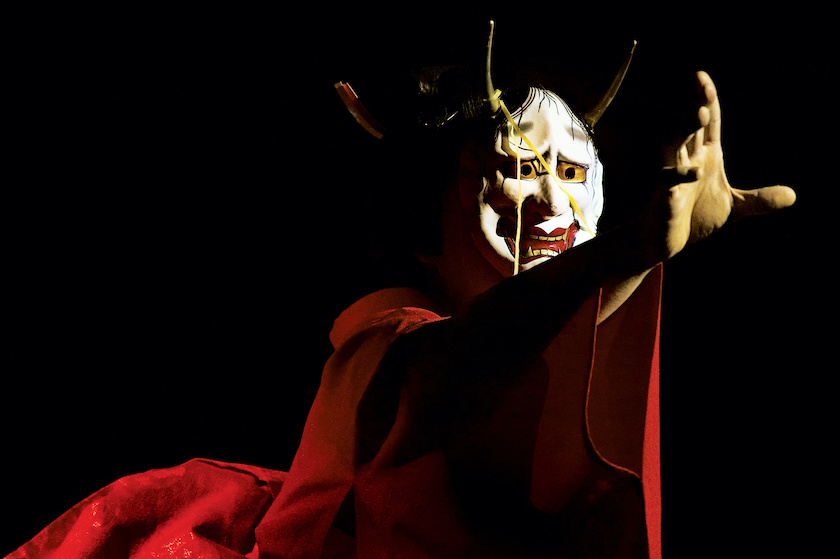 A more contemporary indoor pastime for both the Japanese and international visitors is of course, computer game arcades and anime. These are huge pastimes in Japan – so much so that there is a word for the culture that surrounds it, Otaku. From the word for 'house', Otaku is often used interchangeably to describe geek culture although what it actually means is someone so passionate about their hobbies or interests that they never leave the house. It was originally ascribed to manga and anime lovers, but it is regularly used to describe gamers too. And of course, one of the advantages of not leaving the house, is not getting wet! If you love gaming and don't like the rain, you might want to consider a trip to Sony's famous showroom in Tokyo, Club Sega and Sega Joypolis, or the famous Super Potato game store. For much more on computer games, anime, cosplay and more, read our guide to Japan for gamers, Otaku, and J-Culture Fans. And remember if you're travelling around the inner districts of major cities such as Tokyo, Kyoto, Osaka, and others in search of indoor fun, to enjoy the best indoor activities, then you may also need a prepaid travel card, such as ICOCA, PASMO or Suica, as well as your Japan Rail Pass.
4.) Flooded Rice Terraces
A visit to Japan's rice terraces is like taking a trip back in time. Rice has been cultivated in Japan for more than 2,000 years and is hugely important to the country's culture and history, its national identity, its economy, and its incredible cuisine. Visiting one of the country's rice terrace fields known as tanada (terraced paddies) and senmaida (a thousand terraced paddies ) is to go on a journey into Japan's agricultural and historical past. In addition, they are also incredibly beautiful locations and extremely photogenic. Two of the most famous are Shiroyone Senmaida and Hoshitoge no Tanada. Shiroyone Senmaida near Kanazawa city was awarded a special status by the Food and Agriculture Organization of the United Nations for being a place of such scenic beauty. Hoshitoge no Tanada in Niigata Prefecture is also considered to be one of Japan's most picturesque rice terraces. June is said to be the perfect time to visit these terraces because when it rains, the rice fields fill with water and the pools and reflections created by this are truly magical. Therefore, the rainy month is actually the best month! You can find out much more about the history of rice cultivation in Japan, the best rice terraces to visit, and how rice is used in products such as sushi and sake, in our dedicated guide to Visiting Japan's Historic and Beautiful Rice Terraces.
5.) Otaue Rice Planting Festival
Otaue Rice Planting Festival is one of the country's most famous and historic rice festivals and has reportedly been celebrated every year in June since 211AD. The festival takes place in the Kansai region at the Sumiyoshi Taisha Shrine and it is believed the celebrations help improve the chances of a successful rice harvest. While there are many rice harvest festivals across Japan, Otaue Rice Planting Festival in Osaka at Sumiyoshi Taisha Shrine is the most famous in the whole country. In Japan, 'otaue' is the process where rice seedlings are replanted in paddy fields. 'Ota' is one of the words for rice and 'ue' means 'to plant'. According to traditional Shinto beliefs, rice seedlings contain powerful spirits known as 'kami'. By performing ancient rituals, music, dancing, and special processions, the spirits are entertained and will grow strong until they are harvested in the autumn. For more on Japan's Shinto beliefs, read A Spiritual Tour of Japan (which also includes information on Buddhism, the other main religion in Japan). Other highlights from the Otaue Festival include a procession of Samurai warriors in full armour and the Sumiyoshi Dance performed by 150 girls from local schools. To reach Sumiyoshi Taisha Shrine in Osaka by train take the Nankai main line to Sumiyoshi Taisha station.
6.) Fuji Kawaguchiko Herb Festival
One of the many things rain is good for is helping flowers grow and that includes herbs. There are many flower festivals in Japan, including some that attracts millions of visitors each year such as Cherry Blossom season and other lesser known events celebrating flowers such as azalea, wisteria, and narcissus, but did you also know there is a famous herb festival and that it takes place in June? Held from mid-June to early July, Fuji Kawaguchiko Herb Festival takes place at two venues (Oishi Park and Yagisaki Park) around beautiful Lake Kawaguchiko – one of the famous Fuji Five Lakes – and offers food stalls, views of Mt.Fuji, purple lavender flowers, and more, for thousands of visitors each year. To get to Fuji Five Lakes, use the JR Chuo Line from Shinjuku Station, Tokyo, to Otsuki Station.
7.) Enjoy Food and Drink
When all else fails and the weather isn't behaving, there's something you can always rely on, both in life and definitely in Japan – great food and drink. A drop of rain is the ideal excuse to head indoors to one of the country's many amazing restaurants and treat yourself to some incredible food and drink. From famous dishes like sushi and ramen to lesser known regional specialties, Japan is a paradise for food lovers. It's also a great place to visit if you like a drink, with a thriving craft beer scene, world-renowned Japanese whisky, and its own homegrown favourites such as sake. Something that we recommended every lover of good food and drink (and every visitor to Japan) tries while in the country is the inimitable and unforgettable experience of eating and drinking at an Izakaya – the traditional Japanese equivalent of a 'gastropub'. Find out why it's so special in our guide to Why You Should Visit an Izakaya restaurant in Japan.
8.) The Great Outdoors
It may seem counterintuitive to consider the outdoors if the weather is wet, but there are many activities and certain locations that are actually improved with a little bit of water. From river rafting to gorge scrambling, there are plenty of exciting activities you can do if you don't mind getting wet. Japan is blessed with a number of magnificent rivers that are perfect for rafting. Try the Yoshinogawa River which is a few hours from Osaka. The Tama River, just one hour from Tokyo, is another great spot and has more gentle rapids suitable for beginners and families. Minakami, which is two hours away from Tokyo, also has a reputation as being one of the best water sports destinations in Japan. You could also consider paddle boarding, sea kayaking, and, which are possible in Miyajima, Hiroshima, near the iconic Itsukushima Shrine – one of Japan's most famous landmarks, a UNESCO World Heritage site, and home to the famous floating Torii Gate.
If you do decide to venture off the beaten track in search of adventure, you may want to invest in Pocket Wifi to ensure you stay connected on the move and avoid any unexpected data charges or costs. Find out all about Portable Wifi for Travel in Japan in our comprehensive guide.
9.) Fussa Firefly Festival
What's the antithesis of water? Fire! June is the month of the Fussa Firefly Festival near Tokyo. Fireflies symbolise summer in Japan and there are several festivals and events to celebrate them. If you're intrigued, you could try Fussa Firefly Festival at Fussa City, which is on the outer edge of Tokyo. There are stalls selling food and drink, special events and activities, and most importantly more than 500 fireflies flying around overhead. From JR Kumanoshi Station, take the local bus to Senmaida/ Toritoge-Iriguchi bus stop and walk from there.
10.) Okinawa's Beaches and Watersports
Okinawa in the subtropical south of Japan also has a rainy season, but it's often already finished by early to mid-June so if you visit these islands you could avoid the rain altogether. Not to mention the fact that being in the south of Japan means higher temperatures and more sunshine in any case. Okinawa is famous for many things and near the top of the list are its beautiful beaches. June can be a surprisingly good time to hit the beach given the fact that it's not as hot or as busy as July or August. And if you're the energetic type how about some watersports? Even if it does rain, what does it matter if you're splashing around in the sea getting wet and having fun anyway?! If you could see yourself hitting the beach this June, you should read our guide to Japan's Best Beaches and Watersports Destinations.
Tips for Getting The Most Out of Japan in June
Trains are of course a great way to avoid getting rained on as well as the most cost-effective and efficient way to explore Japan. The country's domestic rail network is legendary. From shinkansen bullet trains to beautiful and scenic romantic rail journeys, it's the perfect way to travel around Japan whatever the weather. Find out more about Japan's trains and Why the JR Pass Is Worth It in our detailed guide.
The rainy season is something of a misnomer. It doesn't rain all the time from June onwards, just occasionally. Even so, pack an umbrella or pick up a stylish transparent one from Japan's many shopping districts just in case. You can find out more about one of these areas in our Ultimate Guide to Shibuya, Tokyo.
As we mentioned above, certain regions of Japan aren't adversely affected by the rainy season at all. Hokkaido – Japan's northernmost island – is a fascinating place to visit all year round and gets significantly less rain than the rest of Japan (although it does get a lot of snow!) so it's definitely worth a visit in June.
Okinawa is another good bet if you're looking to avoid the rain during June in Japan. We've talked about its white-sand beaches above, but it's also famous for being an incredible diving location, a great place to cycle, and an unmissable destination for fans of sea life.
Still unsure if June is for you? Read our guide to Deciding When To Visit: Japan's Weather and Seasons for more helpful advice.