There's so much you can learn about Japan's culture, history, food, and more without leaving your chair. Get ready for our guide to the best books to read before you visit Japan.

Table of contents:
Intro
Top Five Books To Read Before You Visit Japan
More Books on Japan
When Will I Be Able To Travel To Japan?
Bonus Tips for Book Lovers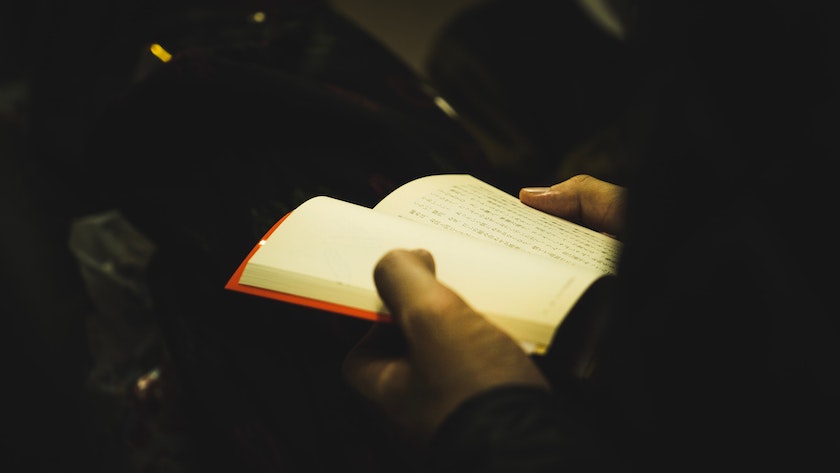 Intro
Whether you're a fan of fiction or nonfiction, travel writing, history, or food books, if you enjoy reading, there's so much you can learn about Japan without even leaving your chair. Travel restrictions caused by the global COVID-19 pandemic may currently be preventing international travel, but the lockdown is a perfect time to catch up on your reading and plan your dream holidays for the future. Japan has a rich literary history going back centuries, from one of the first novels in history in The Tale of Genji to award-winning contemporary authors such as Haruki Murakami in the modern day, but if you're looking to learn as much as you can about Japan's past, present, and future, you need a selection of books that explore this amazing country from different perspectives. We have put together a list of five books we would recommend you read before your visit to the unforgettable and life-changing country of Japan.
Top Five Books To Read Before You Visit Japan
There are tens of thousands of books about Japan out there, many of which are excellent, and that makes it very hard to choose a top five. However, we've based our list on certain criteria. At JR Pass, we want to give you as complete a picture of this beautiful and historic country as possible, so we've tried to choose books that cover the wide range of things that Japan is famous for – culture, food, history, animation, film, geography, fiction, computer games, martial arts, technology, trains, and much more. Get ready for our Top Five Books To Read Before You Visit:
The Monocle Book of Japan
This recently released book provides a comprehensive guide to all aspects of modern day Japan in a beautifully put together and meticulously researched coffee table-style book from Monocle. A 306-page celebration of all things Japanese, this beautiful book is the culmination of years of reporting from across the country by Monocle. From the snowy Hokkaido in the north to the tropical Okinawa, The Monocle Book of Japan explores culture, design, retail, architecture and much more. As a book, it's a great one-stop shop for unlocking the mysteries of Japan in one sitting.
The History and Culture of Japanese Food by Naomichi Ishige
Japan is famous for its amazing food so no list of books about the country would be complete without a text that explores its culinary delights. Of all the many books about Japanese food, this might just be the best and most high-rated amongst connoisseurs. Ishige's book has been particularly praised for its meticulous research which goes back to the Palaeolithic and Neolithic eras, before rice was cultivated in Japan, to explore the development of its modern day cuisine, including the spread of soy sauce and origin of the country's famous dishes. Other highly recommended books on food include Untangling my Chopsticks by Victoria Abbott Riccardi, Sushi and Beyond by Michael Booth, and Rice Noodle Fish: Deep Travels Through Japan's Food Culture by Matt Goulding. Of course, there's a lot more to discover when it comes to food in Japan. The country is a veritable paradise for foodies, whether you love fine-dining, street food, or something in between. For a comprehensive introduction to Japanese cuisine read our Guide to Japanese Food and Regional Dishes.
Miyazaki World: A Life in Art by Susan Napier
The life and work of Studio Ghibli's founder and director, the genius Hayao Miyazaki, is explored in this recent book by Japan studies scholar Susan Napier.
 The book considers events from Miyazaki's life and career, alongside his political, psychological, and ecological preoccupations, and follows his development as an animator, director and 'auteur' through all 11 of his full-length feature films and other works. It's a fascinating read if you're a fan of this ground-breaking Japanese animation studio and Napier makes a strong argument for Miyazaki as auteur. Another book to consider is Miyazaki's own two-volume collection of essays, reflections and articles, Starting Point: 1979-1996 and Turning Point: 1997-2008. Of course, aside from Anime such as the films of Studio Ghibli, Japan is also the home of Manga aka Japanese comic books. Read our guide to the Top 10 Manga and Anime to Read During Lockdown.
Japan Story: In Search of a Nation – 1850 to the Present by Christopher Harding
This aptly named and recently published book tells the story of Japan from its 'opening up' to the world in the 1850s following its self-imposed isolation, to the Meiji era, Japan's recovery after the Second World War, and more, right up to the present day. Key events, stories, and characters are vividly explored and brought to life, making this book essential reading for any history buffs who want a detailed and lively account of how Japan became the country it is today. Other similar titles to consider when it comes to history and culture include Inventing Japan by Ian Buruma, Lost Japan by Alex Kerr, Kyoto: A Cultural and Literary History by John Doughill, and Embracing Defeat by John Dower.
A Geek in Japan by Hector Garcia
This book has been heralded as one of the definitive texts on Japanese 'Otaku' culture. Colourfully told and with a sense of humour throughout, this accessible yet comprehensive book explores everything from ancient ceremonies and practices to modern subcultures, the criminal underworld, and of course Otaku – otherwise known as those with interests that keep them inside their houses 24/7, whether its computer games, anime, or cosplay. As well as geek culture, Garcia's book also covers manga, anime, zen and the zen ceremony among the author's eclectic interests. Otaku is big in Japan and you can find out more about it in our guide to Japan for Gamers and fans of J-Culture.
More Books on Japan
Of course, with so many great books about, and from, Japan, we had to include a few additional honourable mentions too, in particular from the world of fiction since we didn't include any Japanese novels on the list above. When it comes to novels, here are five classics by Japanese authors:
The Tale of Genji by Murasaki Shikibu
Acclaimed as the world's first novel, The Tale of Genji dates back to 1008 and was written by a noblewoman and lady-in-waiting in the imperial court in Heian (now Kyoto) about Japanese life in the 11th Century.
I Am A Cat by Natsume Soseki
A satirical novel about a stray cat who spends his time observing people, I Am A Cat manages to depict the strangeness of east meets west culture through the eyes of an unwanted kitten. Also see Kokoro by the same author. Soseki has been described as the Charles Dickens of Japan.
Strange Weather in Tokyo by Hiromi Kawakami
An unusual, contemporary love story between a woman in her 30s and her former teacher. Other contemporary novels that are definitely worth a look include Kitchen by Banana Yoshimoto, Convenience Store Woman by Sakaya Murata, Masks by Fumiko Enchi, and The Memory Police by Yoko Ogawa.
The Sound of Waves by Yukio Mishima
A classic love story about a poor fisherman who falls in love with the daughter of a wealthy ship owner. Also see Spring Snow by the same author. Mishima was a fascinating character, famous for his novels and plays, who tragically committed suicide in 1970 after a failed coup d'état. When travel resumes, if you're interested in finding out more you can visit the museum in Yamanakako, Japan, dedicated to his life. You can reach Yamanakako by train using either the JR Chuo Line from Shinjuku station or the JR Tokaido Shinkansen-Kodama from Nagoya station. You will then need to get off at either Fujiyoshida station or Mishima station respectively and take a local bus to the museum.
The Wind-Up Bird Chronicle, Norwegian Wood, or Kafka on the Shore by Haruki Murakami
Murakami is arguably Japan's most famous contemporary author (especially outside of Japan) and you could place any number of his books on this list. We've gone for the novels above, including Kafka on the Shore because the port town where the latter was set makes an interesting visit. Murakami was born in Kyoto, but grew up in the Ashiya district of Kobe. His short story After The Quake, focuses on the devastation caused by the earthquake in 1995. About ninety minutes south of Kobe you'll find Shikoku in the south of Japan and the port town of Takamatsu, which was the setting for Murakami's novel Kafka on the Shore. Don't miss the town's speciality – sanuki udon noodles – as enjoyed by his character Nakata. From Takamatsu, the forests and temples of Kochi are just a short 15-minute train journey away allowing you to follow in the footsteps of Murakami heroine Kafka Tamura. Alternatively, for a Murakami experience in the north of Japan, try Asahikawa in Hokkaido which is featured in five pieces of the author's work. You can reach Asahikawa by train using your JRailPass and transferring at Shin-Hakodate-Hokuto and Sapporo.
As well as fiction, no list of books about Japan would be complete without covering topics such as geisha, samurai, and the country's unique customs and etiquette.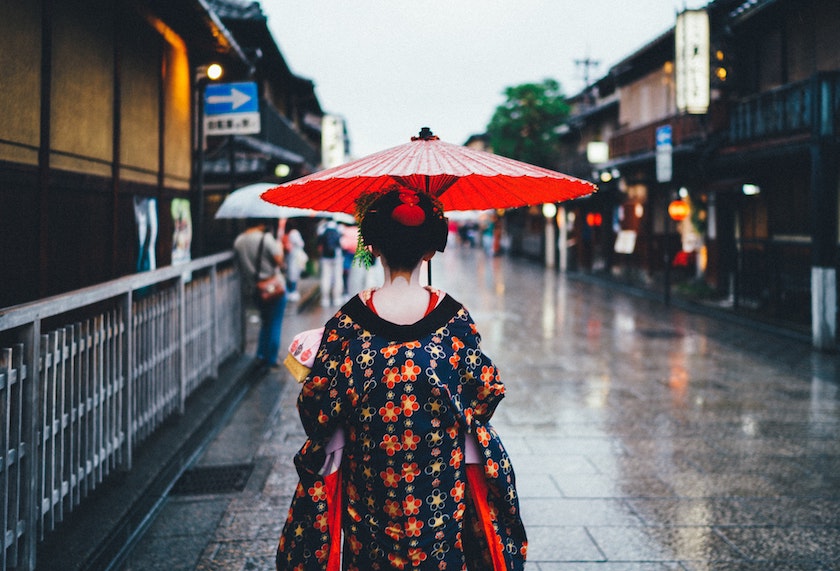 Our literary recommendations for these topics include Zen and Japanese Culture by Daisetz T Suzuki, Japanese Society by Chie Nakane, The Taming of the Samurai: Honorific Individualism and the Making of Modern Japan by Eiko Ikegami, Geisha, A Life by Mineko Iwasaki, Memoir of a Geisha by Arthur Golden, and Shogun by James Clavell. Find out more about customs and etiquette in our comprehensive Guide to Japanese Etiquette for Beginners: Rules Every Visitor Should Know.
When international travel resumes, you can experience ancient Japan and the world of samurai and geisha yourself by visiting the likes of the Gion district in Kyoto, where you will see geisha on the streets, seeing a Kabuki show, or using your Japan Rail Pass to visit towns that have been preserved since the Edo period. For example, why not add the samurai city of Aizuwakamatsu to your list of destinations? This beautiful preserved city is like stepping back in time to before the Meiji Restoration. To find out more read our Guide to Aizuwakamatsu – the Samurai City of Japan. You might also be interested in our article on Visiting Traditional Japan.
When Will I Be Able To Travel To Japan?
International travel is currently restricted due to the global COVID-19 pandemic, but the situation is improving and the precautions are being reviewed on a daily basis. It is expected that if the number of cases continues to fall, international travel for leisure will resume later this year. As it stands, Japan has been one of the lesser affected countries and will be an ideal destination when flights resume, even though the pandemic has had an impact on certain events. One of the biggest impacts for Japan has been the Tokyo 2020 Olympics and Paralympics moving to new dates in 2021. Read our guide to the Tokyo Olympics Have Been Moved to 2021 for everything you need to know. On a positive note, for future international travellers to Japan 2021 will surely be one of the best years to visit the country ever, as the whole world celebrates the end of the lockdown and comes together in unity for the Olympic and Paralympic Games – so there really is lots to look forward to!
And of course, when it's time to travel to Japan, don't forget the JR Pass for the country's excellent rail network. It's simply the best and most cost-effective way to get around Japan. Why is it so useful? We can tell you. Read Is The Japan Rail Pass Worth It? for everything you need to know. You can also find more helpful information about the country's rail network in our Visitors Guide to Japan's Railways and Trains. The only question now is what book will you take with you to read on your train journey across Japan?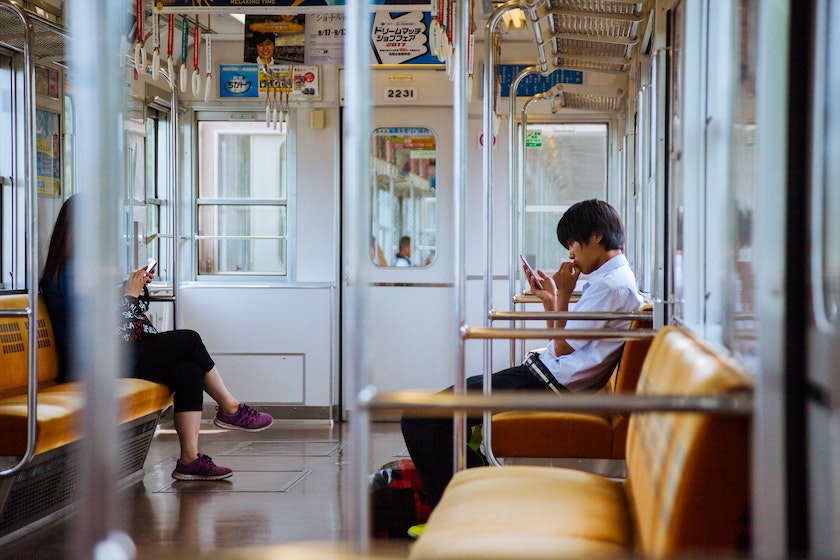 Bonus Tips for Literature Lovers