Table of contents:
Intro
A Brief History of Japanese Literature
The Tale of Genji
Visit Nikko and Shogun Country
Yukio Mishima's The Temple of the Golden Pavilion
Kinosaki Literary Museum
Haruki Murakami's Japan
Tokyo for Book Lovers
Don't Forget
Intro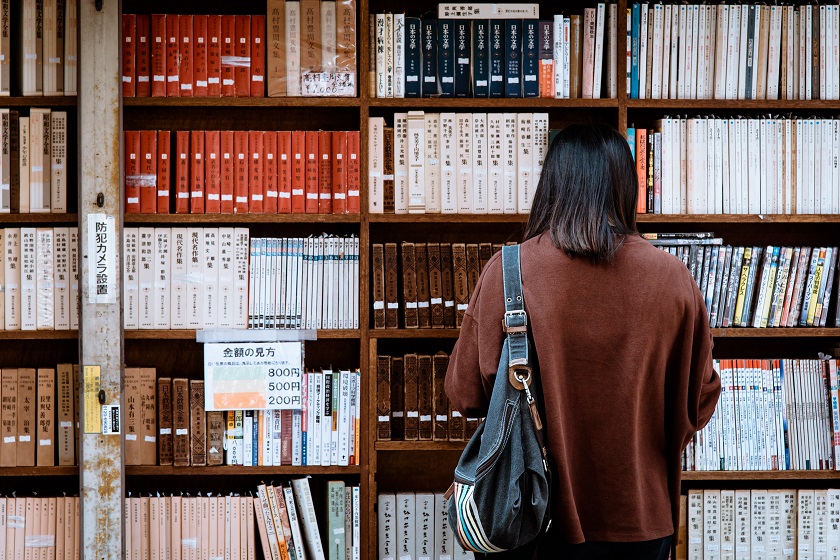 Did you know that the world's first novel was written in Japan in the 11th Century? Welcome to the world of Literary Tourism where Japan is among the world's leading destinations. Today, Japan is a book lovers paradise and it is not just the metropolis Tokyo that is a wonderland for readers. It's true that Tokyo has more bookstores, libraries, book cafes, literary bars and even book and bed hotels, than almost any other city in the world, but if you love literature, you will want to see what the rest of the country has to offer too. The best way to experience this beautiful and unique country is using Japan's excellent rail system. You will find there is far more to Japanese literature than just Haruki Murakami and manga and you will have the chance to see it all using your JR Rail Pass for unlimited travel. From Nikko's Shogun Country to Kinosaki Literary Museum and Yamanakako Forest Park of Literature, many of Japan's must-see literary locations are those further afield and off the beaten path.  
A Brief History of Japanese Literature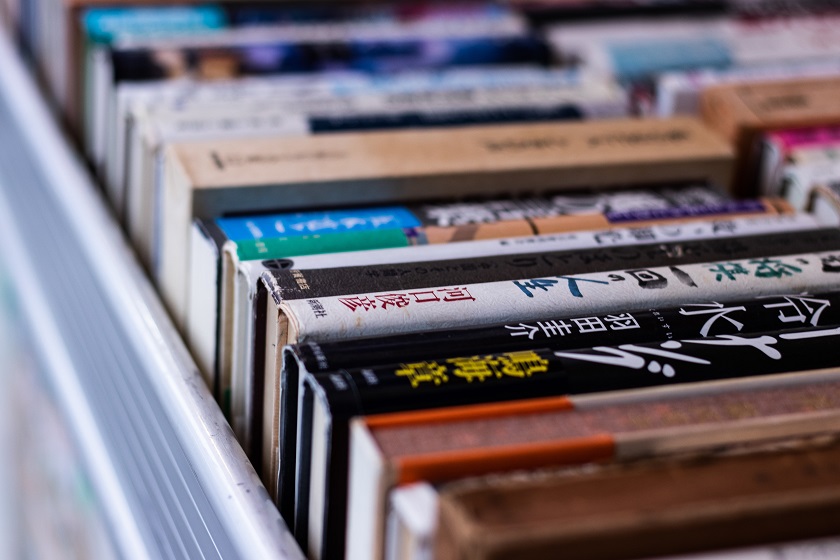 You don't produce the world's first novel without gaining a serious literary heritage. Japan's love affair with books and the written word goes back centuries and continues in the 21st Century. The Japanese word 'Otaku' was originally used to describe people whose passionate interests prevented them leaving the house and it is often applied to the country's many book lovers, especially manga. While Tokyo, in particular, has become a world-renowned destination for literary geeks, the rest of Japan has much to offer and many literary locations to visit, thanks to the country's long and proud literary heritage. 
It is understood that writing was introduced to Japan via Korea in the 5th Century. Two historical records, the Kojiki and Nihon Shoki, date back to the 8th Century and are believed to be the oldest surviving Japanese texts. The world's first novel, The Tale of Genji, was written in the 11th Century and we'll talk in more detail about that text, and how you can visit the town featured in the novel, below. In the modern era, Japanese literature has continued to go from strength to strength. In the Meiji Period (1868-1912), the influence of international books helped shape the direction of 20th Century Japanese writing. Key authors included Higuchi Ichiyo – one of Japan's first prominent female writers of the modern era, Natsume Soseki (Botchan) and Miyazawa Kenji (Night on the Galactic Railroad). More recently, writers such as Kawabata Yasunari and Oe Kenzaburo have both won the Nobel Prize for Literature, while Haruki Murakami became one of the world's most renowned and acclaimed authors following the worldwide success of his novel, Norwegian Wood, in 1987. We'll have more on Murakami below and a full guide to seeing Murakami's Japan in a future blog post. 
The Tale of Genji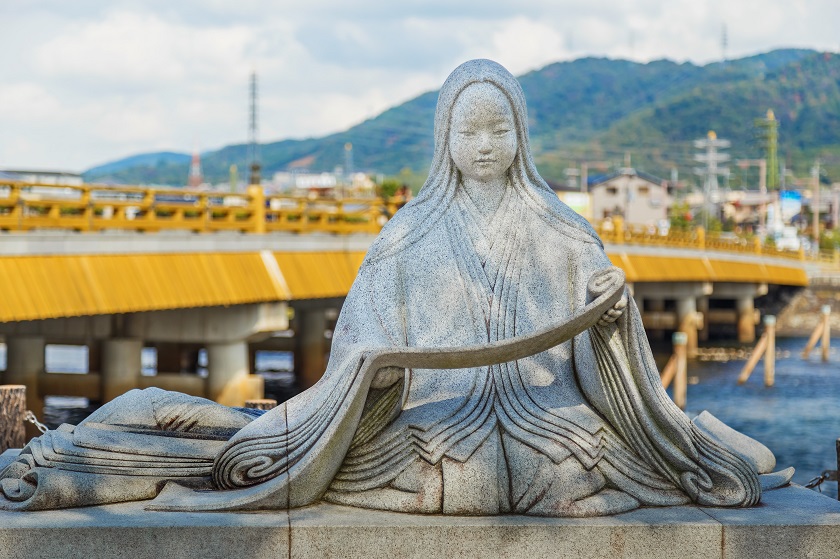 Written by a Japanese noblewoman, Murasaki Shikibu, and acclaimed as the world's first novel, The Tale of Genji dates back to the 11th Century. You can visit the town of Uji at the heart of the novel and visit The Tale of Genji Museum. Uji is a small city located in Kyoto prefecture, between Kyoto and Nara, and can be reached by train using your JR Pass. Uji features numerous statues and plaques throughout the city displaying the locations where the novel's events took place. One of the most famous is Uji Bridge, which was first constructed in 646. You will also find The Tale of Genji Museum close by. The museum brings this epic novel to life with exhibitions, murals, displays, infographics and more. It also features more than 3,000 different editions of the book itself. Uji Bridge is a 5-10 minute walk north of JR Uji Station and the museum is just east of Keihan Uji Station. Both stations are easily accessible from Kyoto or Nara. While in Uji, don't miss Byodoin Temple and Ujigami Shrine, the oldest extant shrine in Japan. Uji is also famous for its green tea!  
Visit Nikko and Shogun Country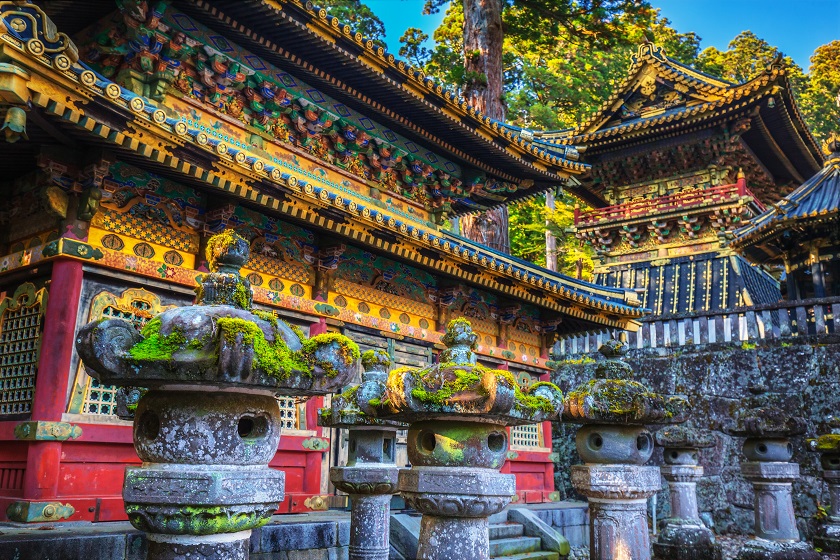 Tokugawa Ieyasu was a 17th Century shogun who lived, fought and died in Nikko. His epic story was immortalised in James Clavell's novel Shogun and you can relive every page by visiting the town of Nikko yourself. The town is the entrance to Nikko National Park and also features Japan's most lavishly decorated shrine and mausoleum, Toshogu, which is the final resting place of the shogun, Tokugawa Ieyasu, himself. To reach Nikko, use your Japan Rail Pass to take the JR Tohoku Shinkansen (from Tokyo or Ueno Station) to Utsunomiya Station and transfer to the JR Nikko Line.
Yukio Mishima's The Temple of the Golden Pavilion
Located within the Yamanakako Forest Park of Literature, the Mishima Yukio Literary Museum is dedicated to the life of post-war writer Yukio Mishima, who committed suicide by seppuku in 1970 after a failed coup d'état attempt. Needless to say, as well as being a literary icon, he was an interesting character with a fascinating and ultimately tragic life. You can find out all about his story at the museum, which is surrounded by a stunningly beautiful forest and park. Mishima is most famous to western readers for The Temple of the Golden Pavilion and his other novels, plays and reviews, which include Confessions of a Mask, Modern Noh Plays and Madame De Sade. The museum features letters, writings, paintings, portraits, photographs and more, about Mishima's life and work. It has been described as a must-see for fans of Japanese literature. You can reach Yamanakako by train using either the JR Chuo Line from Shinjuku station or the JR Tokaido Shinkansen-Kodama from Nagoya station. You will then need to get off at either Fujiyoshida station or Mishima station respectively and take a local bus to the museum. 
The town of Kinosaki earned a place in Japan's literary history in 1911 when the writer Shiga Naoya travelled there to recover from an accident. He wrote a short story about his time there entitled At Kinosaki which was very famous at the time and put the town on the literary map. Kinosaki became known as a place for writers to escape from the pressures of day to day life and many authors followed in Shiga Naoya's footsteps over the years. As a result, Kinosaki had a cameo in many stories written by Japanese authors in this period. Today, this heritage can be remembered at the Kinosaki Literary Museum in Kinosaki. The museum features exhibitions about Japanese writers and also features a gallery dedicated to Naoya with scrolls, books, original documents and drafts of his essay about Kinosaki. While in the town, you can also visit the Mikaya Hotel where Naoya stayed.  
You could write an entire blog post just about Murakami-related locations in Tokyo alone never mind the rest of Japan (and we have plans to cover both in a future post). But if Murakami literary locations are just one of your many stops for visiting Japan and you're already planning on visiting the likes of Kinosaki, Nikko or Yamadakaka, then here are a few lesser known and more far flung places connected to Murakami's award-winning novels for you to check out during your travels. In Murakami's books, characters often flee the big cities for Hokkaido in the north or Shikoku in the south. One smaller city that also features in his work, and which we are going to focus on here, is Kobe, which is about three hours from Tokyo by train. Murakami was born in Kyoto, but grew up in the Ashiya district of Kobe. His short story After The Quake, focuses on the devastation caused by the earthquake in 1995. About ninety minutes south of Kobe you'll find Shikoku in the south of Japan and the port town of Takamatsu, which was the setting for Murakami's novel Kafka on the Shore. Don't miss the town's speciality – sanuki udon noodles – as enjoyed by his character Nakata. From Takamatsu, the forests and temples of Kochi are just a short 15-minute train journey away allowing you to follow in the footsteps of Murakami heroine Kafka Tamura. Alternatively, for a Murakami experience in the north of Japan, try Asahikawa in Hokkaido which is featured in five pieces of the author's work. You can reach Asahikawa by train using your Japan Rail Pass and transferring at Shin-Hakodate-Hokuto and Sapporo.
Tokyo for Book Lovers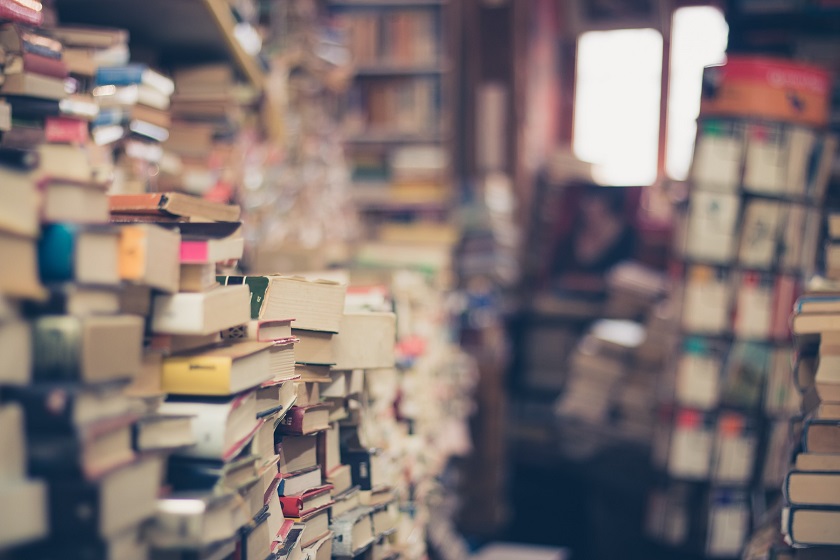 Of course, no Literary Guide to Japan would be complete without a special focus on Tokyo and its many bookshops, libraries, book-themed cafes, restaurants and bars, and even hotels where you can sleep between stacks of books! Remember if your travels are limited to Tokyo itself you'll need to purchase a prepaid travel card for the transport system. We're sure you will want to see the whole of Japan after reading our guide and the JRail Pass is the ideal way to do that, but Tokyo certainly has a lot to offer in one city. Here's a selection of literary highlights from across Tokyo: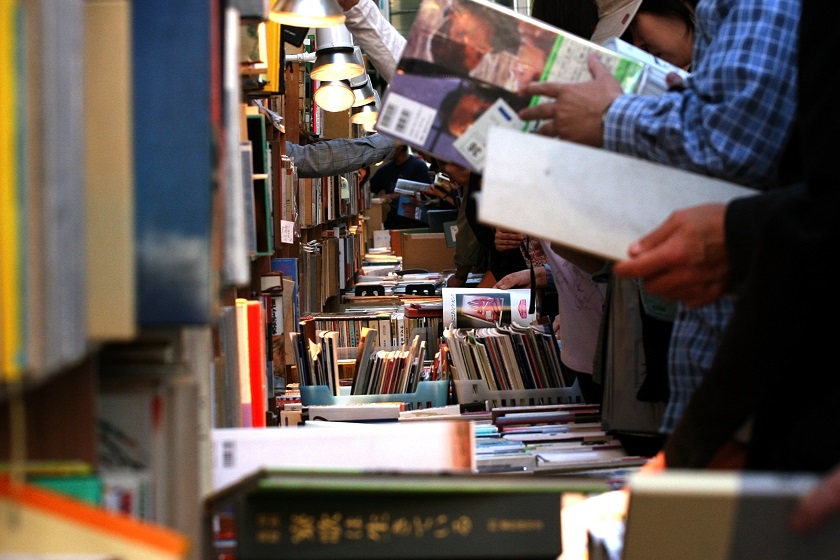 Tokyo English Book Exchange – A monthly opportunity to exchange English books and meet like-minded people. Who knows what books you might find or who you might meet? The meeting place changes each month and you need to register if you're planning to attend so make sure you check the Tokyo Book Exchange website.
Cow Books – The famous Cow Books in Tokyo is a concept bookstore dedicated to boutique books and counter-cultural texts from the post-war period. Its manifesto 'Everything for the Freedom' is displaying on the signage outside and on the scrolling

LED

sign in the store. 1-14-11-103 Aobadai, Meguro, Tokyo.
Book and Bed Shinjuku – There has been a book hotel boom in Japan over the last decade and there are now many different versions to choose from. Book and Bed was one of the first and unlike some of the others it's not just about sleeping alongside lots of books, but sleeping within the shelves as if you're a book yourself. The Shinjuku book and bed also has a cafe. Kabukicho

APM

Bldg 8F, 1-27-5 Kabukicho Shinjuku, Tokyo.
Don't forget
Love manga? Try Kyoto's International Manga Museum. The ancient city of Kyoto is also easily accessible by train using your JR Pass
If folklore is your favourite kind literature, try visiting the village of Tono in Iwate Prefecture. The village's legends of animals, spirits and supernatural creatures were celebrated in the 1910 book, The Legends of Tono. Use the JR Kamaishi Line between Hanamaki and Kamaishi and catch the train to Tono from Shin-Hanamaki Station. 
Japan's domestic rail system is the best way to get around the country. Use your Japan Rail Pass to visit the must-see literary locations.
Buy PocketWifi to ensure you're always connected to the Internet while on the move.
Top tips for your first time in Japan.
A fan of Nobel laureate Kawabata Yasunari? Try visiting the Kawazu Seven Waterfalls in the southeast of the Izu Peninsula where one of his short stories was set. You can reach this area by taking the train to Kawazu and Shuzenji stations and catching one of the regular buses to the waterfalls.
Read up on specific regions of Japan with our super useful guide. You can also buy specific regional train passes if you plan to visit just one or two regions.
Get your very own tour guide by arranging for a meet and greet at the airport when you arrive via JRPass

Remember to bring your favourite books to read on the train! 


If you're travelling in and around Tokyo, save money by investing in a prepaid travel card