Table of contents:
Anime Museums in Japan
Anime Pilgrimage Destinations
Anime Cafes
Anime Theme Parks
The world of anime in Japan goes much deeper than most international visitors could ever realise. Travel around the country and there are countless places to visit that are connected with Japan's love of anime. While there are naturally places like Akihabara and special stores themed around anime like Gundam Base Tokyo, there are many different anime attractions as well.
These places range from cafes and theme parks to fully-fledged museums, but also include real-life places that inspired scenes in anime. To make your own anime tour of Japan, here are the kinds of places you should look for.
Anime Museums in Japan
With anime holding such an important and beloved role in Japanese culture, it's only natural that museums have been established to honour this artform. Often these museums focus on a particular anime studio or franchise, so you should see if there's a museum out there for your favourite anime series or movies.
Ghibli Museum
The most popular museum related to anime in Japan has to be the Ghibli Museum in Mitaka, just outside of Tokyo. Dedicated to the famous Studio Ghibli, creators of such beloved anime films as My Neighbor Totoro and Howl's Moving Castle, this museum is a must for anime fans. The museum takes you through how the studio animate their work and also showcases plenty of original artwork as well.
Suginami Animation Museum
It may be small, but the Suginami Animation Museum is another Tokyo museum dedicated to anime worthy of your time. The museum explores the history of anime as well as the process of creating it. While not all of the exhibits are translated into English, entry to the museum is free so you're definitely getting your money's worth.
Anime Pilgrimage Destinations
Fans of anime love to relive their favourite series and movies however they can. Often, this means dressing up in cosplay for the many cosplay and anime conventions held across the country like Toyako Manga Anime Festa in Hokkaido.
But there's another practice in Japan called seichijunrei, that basically means an anime pilgrimage. With seichijunrei, otaku can journey to places that have inspired or been used as a setting in anime and relive those scenes. With so much anime out there, you'll want a Japan Rail Pass to help you with all those train journeys on your pilgrimage for sure.
Spirited Away Ryokan
One of the most famous anime movies in the world, Spirited Away has many fans who might like to see the Sekizenkan Ryokan at the Shima Hot Springs. That's because this ryokan is said to have been one of the main inspirations for Yubaba's bathhouse in the film. Fans will surely see the similarities in the design of the ryokan as well as details like the red bridge outside it.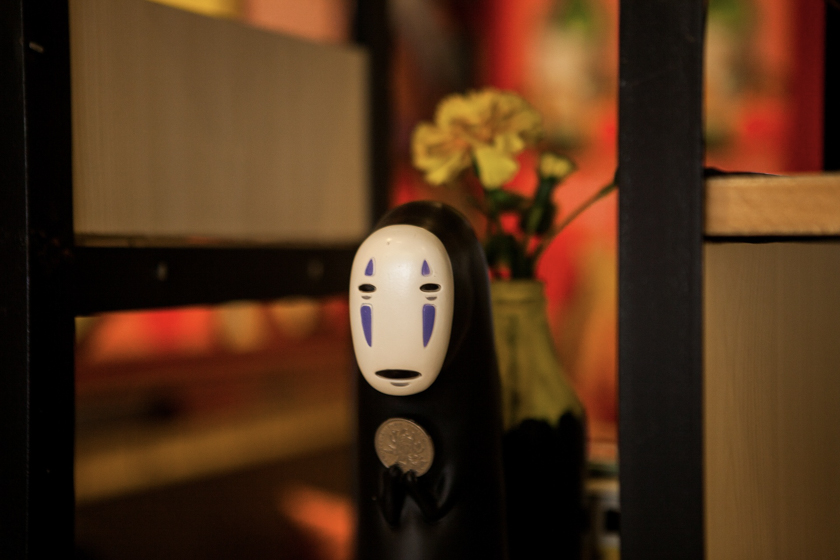 A Silent Voice Bridge
For a more direct connection between movie and real life, travellers need only look to the film A Silent Voice, original title Koe no Katachi. Visiting the city of Ogaki, fans will see many familiar spots from the film, including the bridge where several important scenes take place. Visiting there, you'll be able to see just how perfectly Kyoto Animation copied real-life spots from this scenic city for the movie.
Anime Cafes
Across Japan it's possible to find places known as character cafes, that are themed around all sorts of characters from pop culture, including games, manga, movies and yes anime. These character cafes are fun for anime fans as they usually have very detailed décor, themed food and are perfect for photos.

Animate Cafes
When it comes to anime character cafes, you can't not talk about Animate cafes. Animate is a chain of anime-themed cafés across Japan with branches in major cities like Tokyo and Kyoto. The décor of these cafes feature many different anime characters, with various props for you to take photos with and sometimes even photo booths.
With your meals, you'll receive special character coasters that you can collect, encouraging you to return again and again. While booking a table may seem challenging, you can read this post to understand how to navigate the reservation process.
Cafe Mugiwara
If you're a fan of the mange and anime series One Piece, then this is bound to be a stop while you're in Tokyo. Located by the Tokyo One Piece Tower theme park in Tokyo Tower, this café has it all. Enjoy some cleverly designed dishes themed while the series' theme music plays. It also happens to be a library, so you can unwind with an issue of One Piece while you're there.
Anime Theme Parks
Much like other forms of pop culture, many anime franchises also have their own theme parks. After all, if you can see all your favourite Disney characters at Tokyo Disneyland, why not a place to see characters from Dragon Ball or Attack on Titan?

Naruto & Boruto Ninja Village
Fans of Weekly Shonen Jump have long had the small J-World Tokyo theme park to see their favourite characters come to life. Now though there's a new option with the opening this year of the Naruto & Boruto Ninja Village on Awaji Island just outside Kobe. Set inside a forest, you can see sights like Hokage Rock and even eat at Ramen Ichiraku. A must for fans of Naruto and a new hotspot for anime tourism.
Evangelion World
Fuji-Q Highland, located at the bottom of Mount Fuji, is one of the region's most popular amusement parks. While it has all the rides you'd expect, it also happens to be home to Evangelion World. This dedicated exhibition celebrates classic 90s anime Evangelion, one of several anime series that helped introduce anime to international viewers. Inside you'll find scale models and artwork, but also plenty of interactive sections that are perfect for photo opportunities.