From picnics to performers, street food to music festivals, rockabilly dancers to cycling, Yoyogi Park in Tokyo has something for everyone – trees, lakes, greenery, and a reputation for being fun, vibrant, and quirky – all at the heart of one of the world's biggest cities. 
Table of contents:
Intro
A Brief History of Yoyogi Park
Everything You Need to Know About Yoyogi Park
Things To Do Nearby Yoyogi
Tokyo's Best Parks and Green Spaces
More Recommendations for Nature Lovers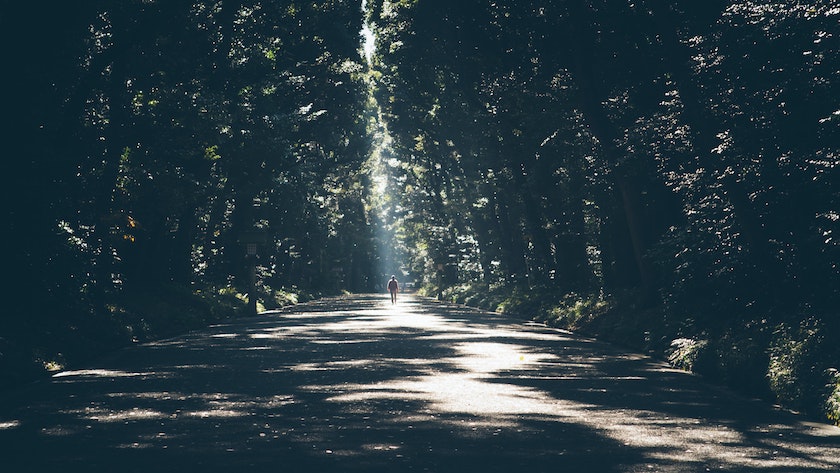 Intro
Who would have thought that one of the world's biggest cities also has some of the most beautiful city parks and green spaces? Tokyo is truly as diverse as it is huge. Alongside the glittering, futuristic buildings and multi-coloured neon signage, there is also an abundance of green space – gardens, mini-lakes and miles upon miles of beautiful parks. Of all the city's parks, Yoyogi is arguably the most famous with a reputation for being both lively and quirky, beautiful and relaxing, all at the same time. Tokyo is one of the most spectacular, biggest and busiest cities on earth, packed with sights, sounds, and experiences you'll never forget, but when you want a relaxing break from urban life or some fresh air, green space and lively, outdoor fun, what could be better than a city park nestled between some of the trendiest districts? Yoyogi Park has it all. We'll tell you how to get there, the best things to do in the park and nearby, other city parks across Tokyo and recommendations for green spaces slightly further afield using your JR Pass and Japan's excellent domestic rail network. Grab your picnic blanket and get ready for a green getaway in the big city.    
A Brief History of Yoyogi Park
Yoyogi Park has a past as lively and eventful  as its present. It has been many different and very interesting things over the years before becoming a park in 1967. More than 100 years ago in 1909, the space that is now Yoyogi Park was a military training ground. The following year in 1910, it became the historic location of Japan's first ever powered flight (by Captain Yoshitoshi Tokugawa). After the Second World War, the grounds became US army barracks from 1945 onwards. And in 1964, the space took on another life yet again when it became the official Olympic Village for the athletes of the Tokyo Olympic Games, which went on to transform and revitalise Japan. The Olympics are of course, set to return to Japan, in 2021. You can read The Tokyo Olympics have been moved to 2021 for everything you need to know and check out our dedicated Tokyo Olympics and the JR Pass pages for an even more comprehensive and detailed overview. Next year could be a great time to visit Japan and Tokyo specifically and the beautiful Yoyogi Park should be high on your list of places to see while in the city. The 1964 Olympics also saw the construction of the Yoyogi National Stadium, which was designed by renowned architect Kenzo Tange to stage swimming and diving events. It remains an architectural attraction in its own right as well as a venue for sports and music. Since 1967, Yoyogi has been one of Tokyo's best loved parks and today it is famous for the huge variety of things to see and do in the park as well as being ideally located next to Meiji Shrine, trendy Harajuku and bustling Shibuya.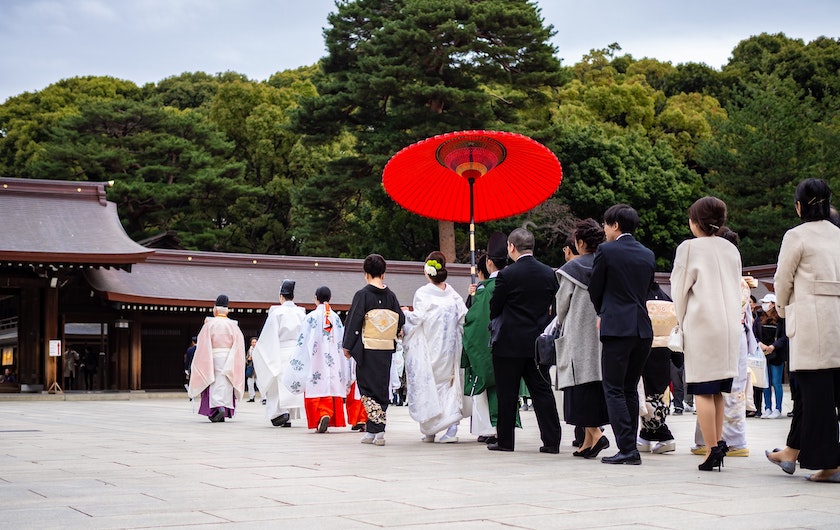 Everything You Need to Know About Yoyogi Park
Tokyo's fourth biggest park, Yoyogi, is next to Meiji Shrine. Together, the two combine to form the city's largest public green space. Meiji Shrine is arguably Tokyo's best known shrine and is definitely worth visiting. Built in 1920 and surrounded by 100,000 trees that form a vast forest in the centre of the city, the Shinto shrine celebrates the life of Emperor Meiji and Empress Shoken. We'll have more on this famous shrine further in the article. 
Yoyogi Park itself is divided into two main areas, separated by a long tree-lined pedestrian road called Zelkova Avenue. One side is the forest park, with open fields that are perfect for picnics, barbecues, outdoor activities such as jogging, cycling, skating, and of course, relaxing too, and the other part has an outdoor stage, stadium, and other facilities that make it ideal for events. The latter is known as Yoyogi Event Plaza. Yoyogi is well known for staging events and festivals almost every other weekend, which makes it one of Tokyo's liveliest city parks. Events like Tokyo Rainbow Pride, Outdoor Day, Earth Day, St Patrick's Day and a whole host of music and food festivals take place in Yoyogi. For more on festivals generally, read our guide to the Top 12 Festivals To Visit in Japan. Yoyogi also has a reputation for attracting colourful people from all walks of life – expect to see cosplay enthusiasts, trendy fashionistas from nearby Harajuku district, 1950s style rockabilly dance crews (dressed like early Elvis!) and more! 
Festivals also mean food, specifically street food. You'll find food stalls in Yoyogi Park, both for specific events, and on many other occasions too. Japan is famous for the incredible quality of its cuisine and that extends to its street food sellers as well. From okonomiyaki to yakitori, tomorokoshi to takoyaki, there is something for every taste. You can find out much more about Japan's most popular street food dishes and regional variations in Japanese Street Food Explained.
Of course, if you're after something a little more relaxing than parades, dancers, and street food stands, Yoyogi is also a great place to walk, jog and cycle. With wide lawns, ponds, open green spaces, and forested areas, it's an ideal environment to stretch your legs, fill your lungs with fresh air, and enjoy the outdoors. There are lots of places to hire bikes for the day too if you fancy taking to two wheels. Yoyogi Park Cycling Centre offers bikes for hourly rental with a special cycling track for adults and children, making it great for families. There is also a special dog area close by where pet owners can safely let their dogs run free. Japan has many popular cycle routes across the country – including one of the world's most celebrated bike friendly roads – and you can read all about it in I Want To Ride My Bicycle: Japan's Best Cycle Routes.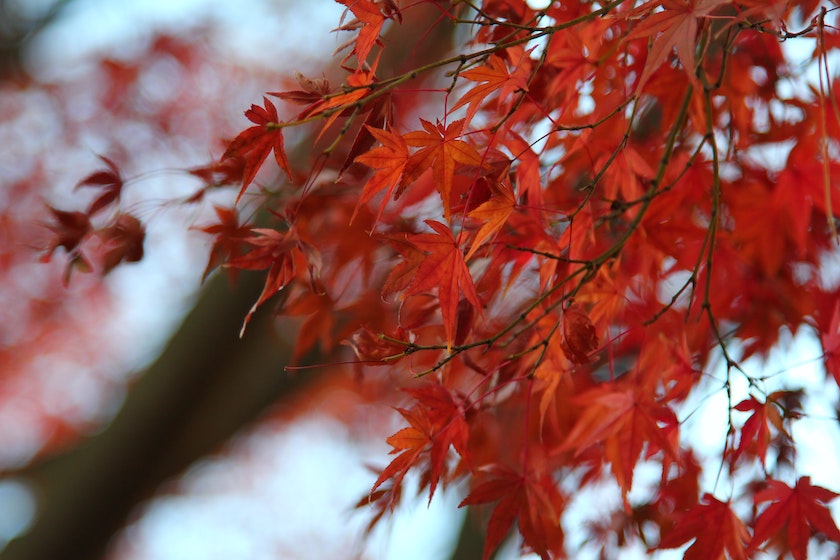 Unsurprisingly, Yoyogi is also a well-known spot for 'flower gazing' – the art and practice of enjoying flowers, trees, and nature. Hanami, as it is known in Japan, is closely associated with the Sakura (Japanese Cherry Blossom) and the world famous Cherry Blossom Season. Yoyogi has more than 500 Somei-Yoshino cherry blossom trees, which bloom each spring, but the park is best known for its beautiful ginkgo trees, which make a particularly beautiful sight in Autumn's koyo season. Autumn is a great time to visit Japan generally as it tends to be quieter than spring and cooler than summer. Find out more in our guide to Japan in Autumn. Yoyogi has a central plaza with water fountains (some of these are very powerful and quite famous in their own right for spraying water in the air), a clock tower, and a flower garden. There are also relics from Yoyogi's colourful past to be found including the 'Airplane Cradle' – a monument to Japan's first powered flight which took place here, and the 'Sample Garden' in the south-east of the park with trees grown from seeds brought over by Olympic athletes. There is also a bird sanctuary near this location in the park.
Yoyogi is in a brilliant location and is easily accessible. It's a five-minute walk from Harajuku station on the JR Yamanote Line. You can find out everything you need to know about this famous and central Tokyo train line in our Guide to the JR Yamanote Line. Remember, if you're visiting Tokyo and Yoyogi Park, you'll want to invest in a prepaid travel card such as a ICOCA, PASMO or Suica card for inner city subway travel as well as a JRailPass for getting around Japan. Check out our Top 30 Tips for Using Japan's Metros. It's also worth noting that like most public parks in Tokyo, Yoyogi is closed overnight, typically opening from 5am to 8pm in the summer and 5am to 5pm in winter.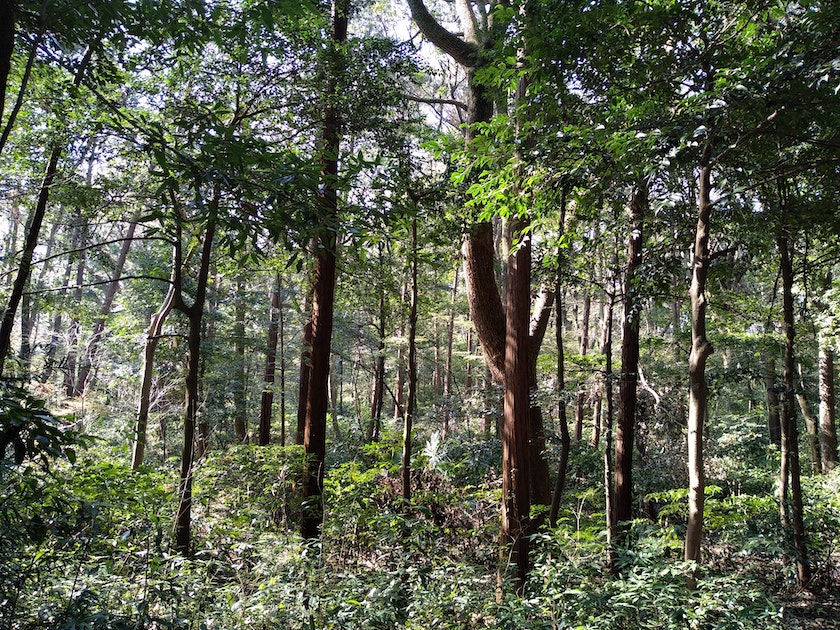 Things To Do Nearby Yoyogi
One of the most immediate things to do near Yoyogi Park is to visit Meiji Shrine, which is a short walk away. The shrine is dedicated to the deified spirits of Emperor Meiji and his wife. You will find a large and impressive Torii at the entrance to the grounds of the shrine, which features a large and tranquil forest that offers a leafy haven from the surrounding city. Meiji Jingu Museum is also worth a look and was designed by superstar architect Kengo Kuma.
Yoyogi is also located in Shibuya – home to the world famous landmark, the Shibuya Scramble crossing (pictured below) – and a fantastic district generally for shopping, dining, local attractions, and more. Across the road from Yoyogi Event Plaza is the Jinnan district of Shibuya and one of the first things you will come across is Shibuya Shopping. Shibuya is a special ward in Tokyo and a major commercial and business centre, the area is known as one of the contemporary fashion centres of Japan, as well as a booming nightlife area. Read our Ultimate Guide to Shibuya, Tokyo, for everything you need to know about this bustling city ward.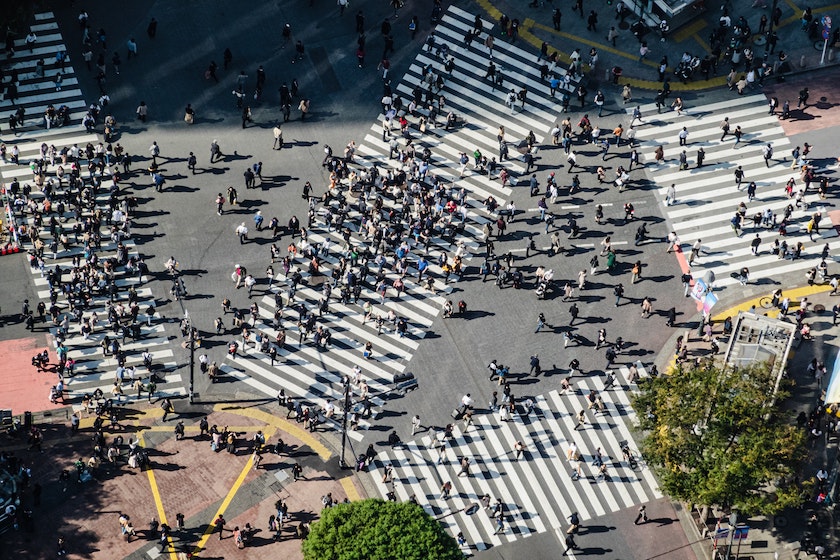 Yoyogi is also a 10-minute walk away from the trendy, youth fashion area of Harajuku, which is known as being home to everything cool, and many of Japan's youth subcultures. Harajuku is just a few stops away from Shinjuku on the JR Yamanote line. Once you arrive, walk down Takashita-dori, the main shopping street of Harajuku lined with fashion boutiques, cafes and restaurants. Many of which are unique independent shops. Once at the end of Takashita-dori, turn right and go to Omote-sando. Often named 5th avenue of Tokyo, Omote-sando is a modern luxury shopping destination with upscale brands, souvenirs and Japanese craft items.
And if these two amazing districts weren't enough, you have the rest of Tokyo to explore after that – one of the biggest, most spectacular, and unforgettable cities in the world. 
Tokyo's Best Parks and Green Spaces
Yoyogi Park might be one of the most famous and popular parks in Tokyo, but it's not the only one – far from it. Here is our selection of our great city parks in Tokyo if you're in the mood for fresh air and green space.
Ueno Park
Home to many beautiful temples, shrines and ponds. Ueno Park is also home to various museums, like the Tokyo National Museum, National Museum of Nature and Science, and Shitamachi Museum. Not to forget Ueno Zoo, which is great when traveling with kids. Find out much more about the Ueno District in our Guide to Ueno, Tokyo.
Shinjuku Gyoen National Garden
A large park in three distinct styles – Japanese traditional, French formal and English landscape, Shinjuku was once owned by the Naito family of feudal lords and now serves as a National Garden to Japan under the jurisdiction of the Ministry of the Environment. 
Imperial Palace East Garden
Just 10-15 minutes from Tokyo station, the Imperial Palace Garden gives visitors the chance to explore the ruins of the former Edo Castle and see more than 9,500 artworks owned by the Imperial family in the Museum of Imperial Collections.
Kiyosumi Teien
Located in Fukagawa, Kiyosumi Teien is a trail park that dates back to the Edo period when it was a private residence. It was donated to the city of Tokyo and now makes a beautiful garden to explore. It is known for its stone paths set in the water called 'isowatari'.
Kyu Shiba Rikyu Garden
A green paradise with towering skyscrapers in the distance, Kyu Shiba Rikyu is a beautiful landscaped garden with a circular walking trail and ponds. It has been open to the public since 1924.
More Recommendations for Nature Lovers
While in Tokyo, why not check out the city's best onsen? There can be few things more relaxing than lowering your body into a hot spring, especially after a day exploring the city or having fun in Yoyogi Park. Discover The Top Five Onsen in Tokyo.
Tokyo has many more amazing districts to discover alongside Shibuya, where Yoyogi is located. Check out our guides to Asakusa, Chuo and Chiyoda, for more travel inspiration and advice on things to do in the city.
If you're planning a trip to Japan and love nature and green spaces, then Tokyo's Yoyogi is a perfect destination, but there is lots to see and enjoy further afield too. That's where your Japan Rail Pass is essential.
The iconic Mount Fuji – one of the most spectacular and famous symbols of Japan – can be seen first-hand in a day-trip from Tokyo. You can view it on the shinkansen bullet train from Tokyo as you pass Shin-Fuji Station, or you can climb it if you're feeling adventurous.

Our Comprehensive Guide to Climbing and Hiking Mt. Fuji has everything you need to know.
The Fuji Five Lakes area is also packed with things to do for nature lovers, from the famous lakes themselves, to green tea plantations, cycling routes, Hitachi Seaside Park, the stunning views from Chureito Pagoda, and much more. Read our guide to Everything You Need To Know About Chureito Pagoda for a great overview of this area.