Table of contents
Intro
What is Ecotourism?
A Brief History of Ecotourism in Japan
Why Trains are the most Eco-Friendly Way to Travel
Green Activities in Japan
Don't Forget
Intro
We're living in an increasingly eco-conscious world and that's a very good thing. If we don't change our ways, we're facing a potential climate crisis, which means it is more important than ever for us all to play our part in the fight against climate change – even when we go travelling and on holiday. Thankfully, the amazing country of Japan is the perfect place for eco-friendly and sustainable travel as we will explain.
If you want to reduce your carbon footprint by using public transport instead of a car, or by using trains to travel the length and breadth of the country rather than internal flights, you have come to the right place, Japan has incredible public transport, the best rail network in the world, and you can get unlimited travel with the JR Pass. And that just getting around. For eco-tourists, Japan offers a vast array of green activities; forest bathing and natural hot springs (onsen), shrines and temples where you can learn about traditional Japanese culture and religion, National Parks with unmissable wildlife and spectacular scenery, climbing and hiking, river rafting, mountain-biking, diving and much more.
What is Ecotourism?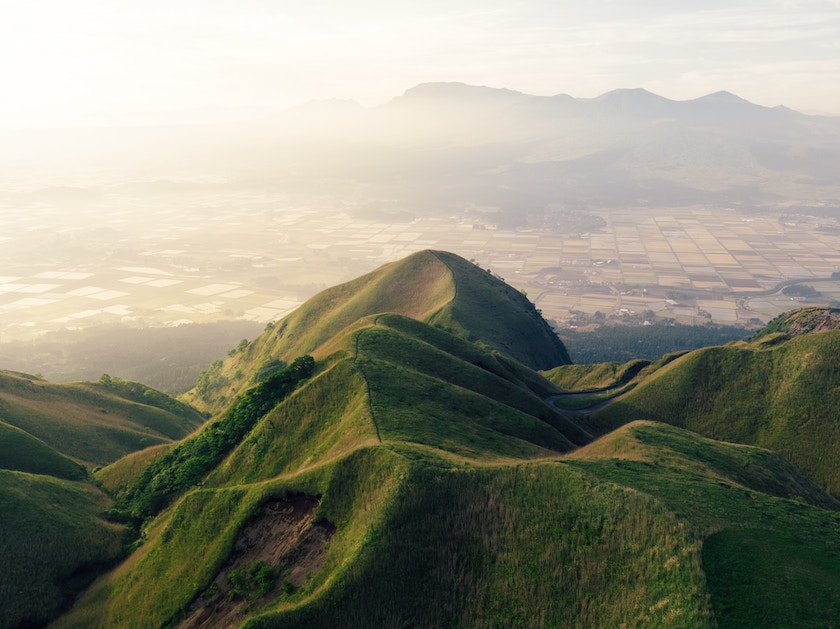 It may sound like a buzzword, but ecotourism has been around for decades and can be seen as a reflection of humanity's growing awareness of the need to protect and replenish natural environments and indigenous cultures. Ecotourism is officially defined as responsible travel to natural areas that conserves the environment, sustains the well-being of local people, and involves interpretation and education. As you can tell, ecotourism isn't simply about being environmentally friendly, conservation and promoting sustainable travel, although it involves all of those. It is also about cultural awareness, preserving and celebrating the rights and spiritual beliefs of indigenous people, putting money back into local communities, and the physical, social, behavioural and psychological and impact of tourism.
A Brief History of Ecotourism in Japan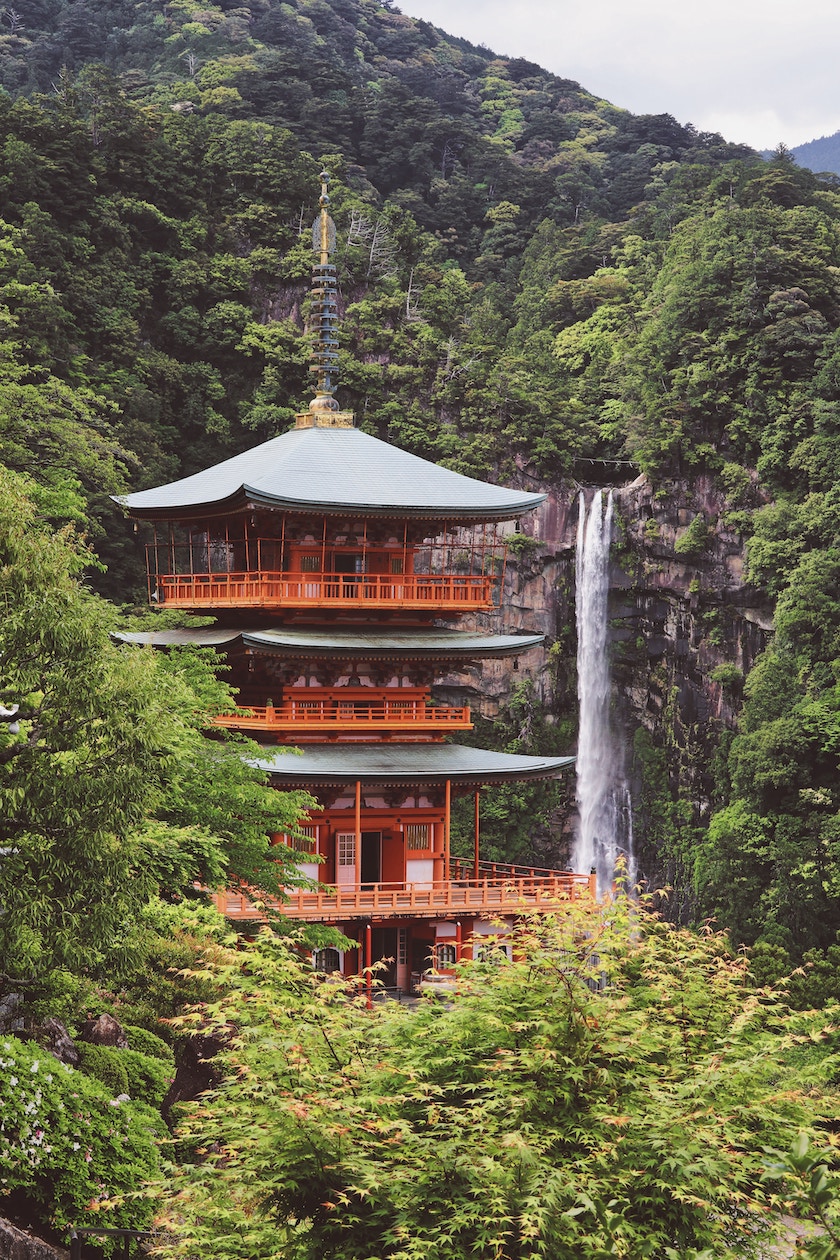 Eco-tourism has officially existed in Japan for at least the last two decades and has seen the formation of the Japan Ecotourism Society in 1998, which has close links to The International Ecotourism Society (TIES), the largest and oldest global ecotourism association. Japan has often been associated with modernisation and technology and while that is true, it is also a world-leader in environmental technology and practices such as recycling. The rural community of Kamikatsu for instance, recently became one of the world's first zero-waste towns. The country is also surprisingly rural and rustic once you get outside of big cities like Tokyo and Osaka. Japan is also hugely proud of its traditions and culture and has taken significant steps to preserve them for visitors and future generations. All of this, combined with an incredible natural environment and landscape with amazing wildlife and biodiversity, makes this island nation a particularly special green destination. Non-profit organisations like the Japan Ecotourism Society and Ecotourism Japan work to various eco-activities run by small outfits throughout the country.
Why Trains are the most Eco-Friendly Way To Travel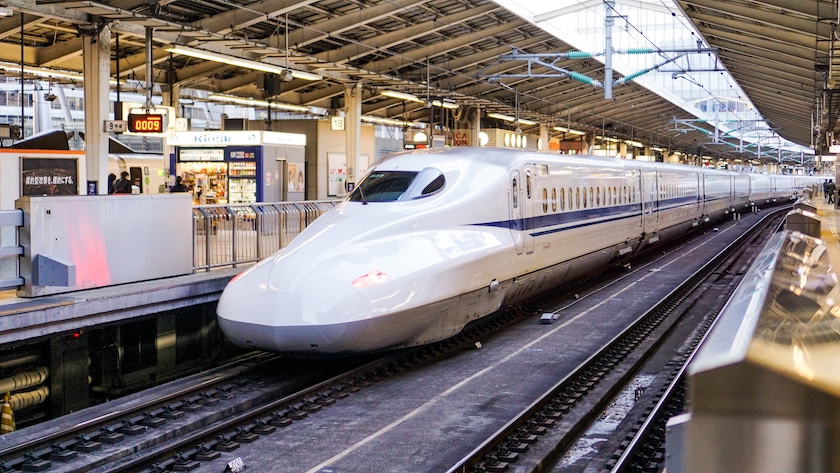 Climate conscious travellers around the world are choosing trains over planes. Even teenage climate activist Greta Thunberg prefers trains to cars or planes and recently spent two days travelling from Rome to London by train rather than flying. And she's not the only one. Friends of the Earth and many other environmental organisations are promoting train travel for the eco-conscious traveller. Why? Rail travel accounts for 14 grams of CO2 emissions per passenger mile compared to 285 grams for air travel and 158 grams for cars. They also save on energy, space and are consistently safer. Moreover, in Japan specifically, the Shinkansen runs on electricity, so it is even more sustainable. These facts are another great reason why the JRail Pass is indispensable when visiting Japan.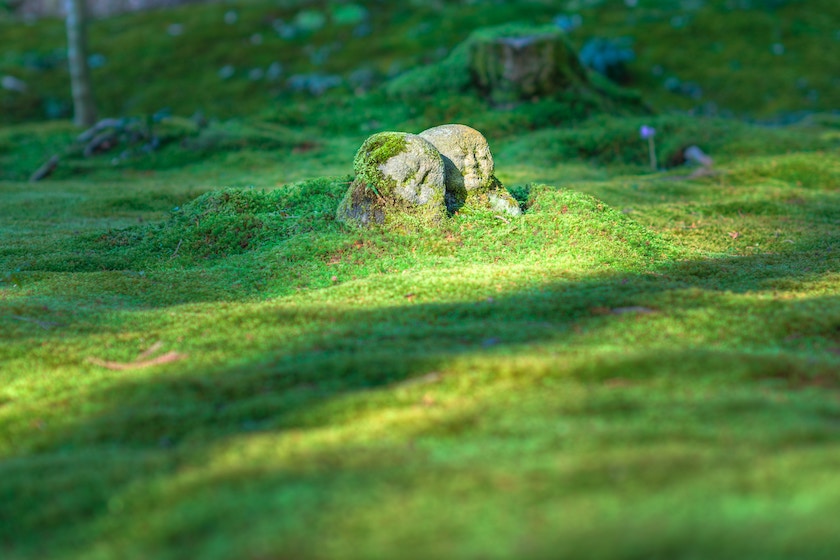 You could also reduce your carbon footprint even further by picking a single area in Japan and explore that to the max. For example, Kansai has many cities close together like Kyoto, Osaka, Kobe, Wakayama and Himeji. If you use a regional ticket like the Kansai Area Pass to travel around, you save both on environmental impact and your budget. Also, once at your destination, public transport is an affordable and sustainable way to get around, whether it's via a metro network or city buses. Both cut down on pollution, traffic density and the knock-on effects linked to fuel efficiency and infrastructure upkeep. Of course, for shorter distances cycling or walking is even better.
Green Activities in Japan
Japan is a dream destination if you're going green. Here is a selection of eco-friendly and sustainable activities and other advice, all in the spirit of ecotourism, for you to consider during your stay in Japan.
Visit Japan's National Parks
Japan has more than 30 National Parks and with volcanoes, forests, marshes, beaches, coastlines, underwater marine habitats, onsen (hot springs) and snowy mountains, all in one country, it's safe to say that the country's national parks are among the most spectacular in the world. Given the number and diversity, recommending one or two is very tricky (as they are all amazing), but here are a couple of suggestions.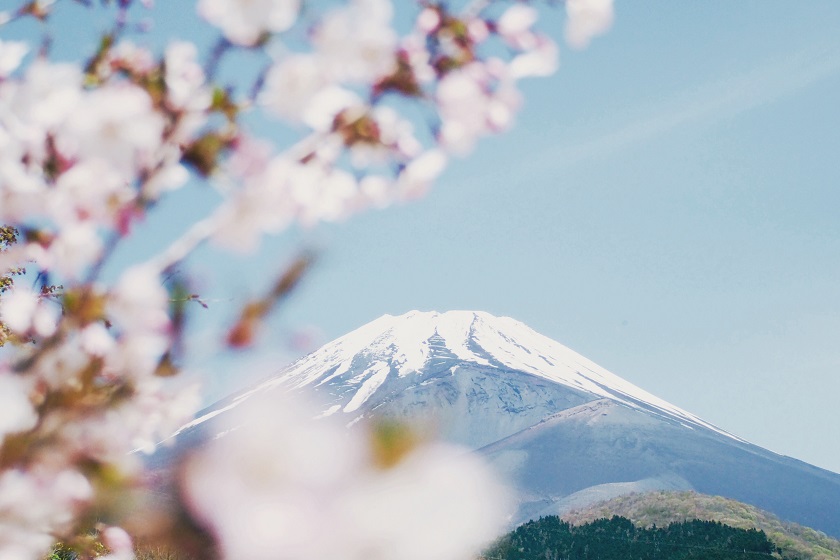 Fuji Hakone Izu National Park
Arguably Japan's most famous national park, Fuji Hakone Izu is, of course, home to Mount Fuji – the beautiful and iconic active volcano. The area has much to offer including Fuji Five Lakes, the famous Chureito Pagoda, Hakone, the Izu Peninsula and the Izu Islands, as well as mountain climbing, peaceful onsen, beautiful beaches, and much more. It's also one of the more accessible national parks being a straightforward journey from Tokyo. Using your JRailPass, take the JR Chuo Line to Otsuki Station from Shinjuku Station in Tokyo before transferring to the Fujikyu Railway Line to Kawaguchiko Station.
Yakushima National Park
The heavily forested, atmospheric and beautiful Yakushima National Park, on the southern island of Yakushima, is home to Japan's oldest trees, including Jomonsugi, an enormous cedar believed to be an incredible 7,000 years old. Now that's reconnecting with nature. To reach Yakushima, take the train from Tokyo to Kagoshima via the Tokaido, Sanyo and Kyushu Shinkansen and then catch a high-speed boat to Yakushima.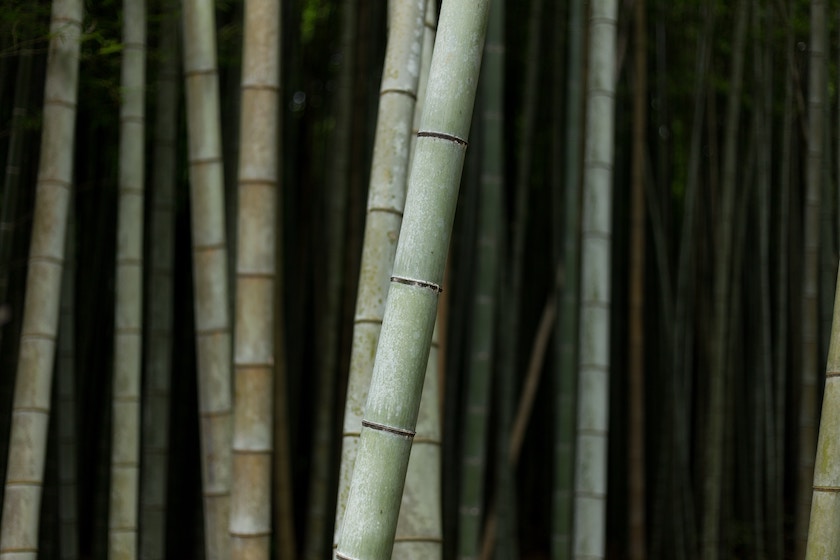 Japan's National Parks are also the perfect place to engage in the art of 'shinrin-yoku' or forest bathing. Surprisingly, this has nothing to do with taking a dip in an onsen (hot spring) in the woods, but rather 'bathing' in the beauty, wonder and majesty of forests.
Viewing the Sakura
Hanami translates as 'flower viewing' and is the centuries-old tradition and art of watching and appreciating the sakura (Japanese cherry blossom) when it blooms each Spring. In ancient Japan, the arrival of the sakura meant the beginning of spring and with it, the rice-planting season, but hanami is also about the appreciation of nature and relates to Shinto and Buddhist beliefs and traditions relating to the impermanence of life. You can find out more by reading Visiting Japan to View The Sakura in 2020.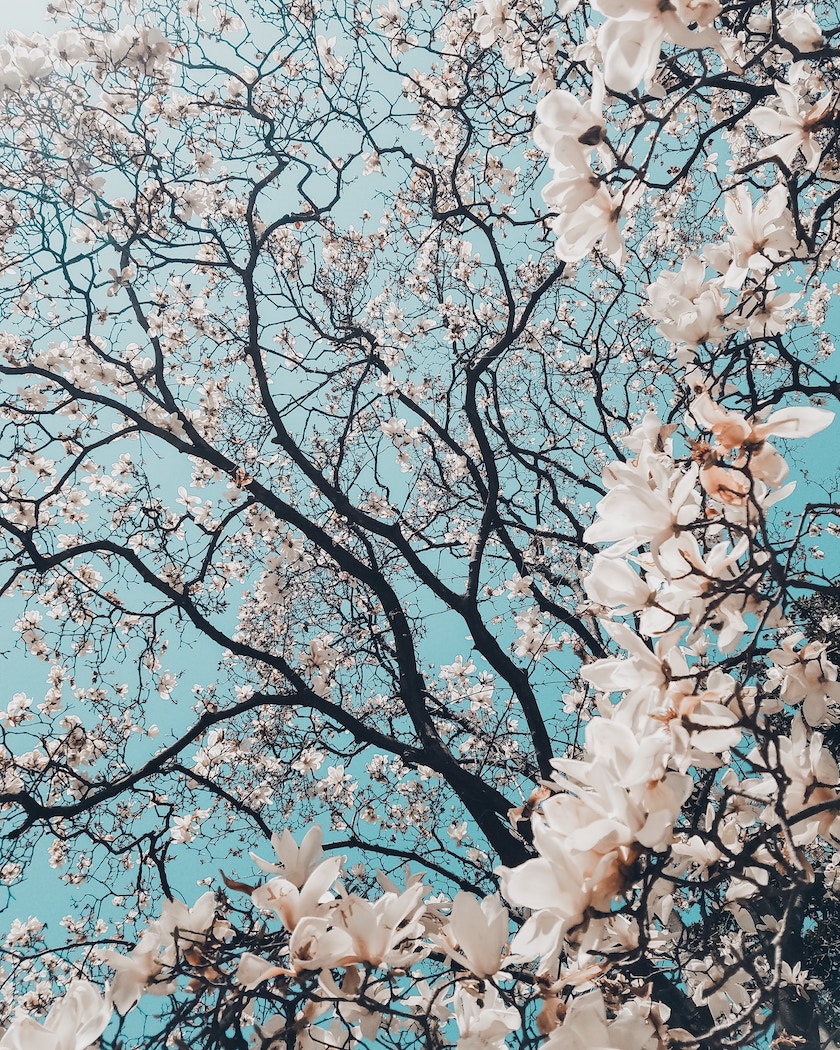 Eat Local
Japan is a paradise for foodies and one way you can give back to local communities by eating locally produced and sustainable produce from small vendors. You can learn more about sushi and ramen – two of Japan's most famous and popular foods – in our recent guides. There are so many regional specialities and varieties of Japanese food and so many small, local producers and vendors it's a great way to give back.
Learn about Japan's culture, religion and traditions
One way to connect with Japan's history and culture is by visiting its temples and shrines and learning about the country's spiritual beliefs. For much more on this, read A Spiritual Guide to Japan. Kyoto and Nikko are especially famous for their temples and shrines of course, but can get very busy with tourists. In the spirit of eco-tourism, you could try some slightly lesser known destinations such as the following: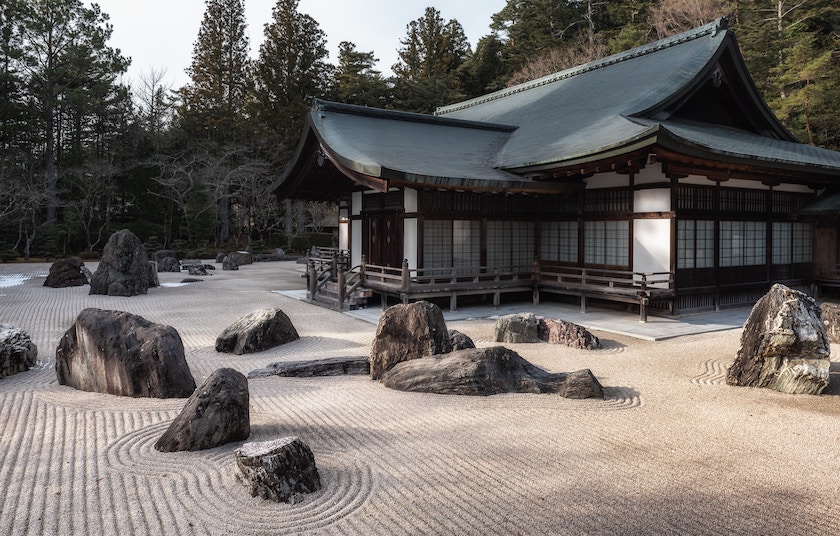 Koya-san
Koya-san is a holy mountain in Shikoku and is the home and birthplace of Shingon Buddhism, which built its temples on Mt Koya in the 9th Century. The town of Koya-san is a UNESCO World Heritage Site and is also home to Japan's largest cemetery, the beautiful and atmospheric Onku-in cemetery, where some of the country's most prestigious people are laid to rest. Koya-san is also the beginning and end of the Shikoku Pilgrimage, which features 88 temples and shrines and can take three months to complete on foot. Even if you don't have time for all 88, you can book a Shukubo (a 'temple stay') in Koya-san, which has more than 100 temples to choose from, many with their own onsen and zen gardens. For a more detailed guide to visiting Koya-san, read our Itinerary Tip: Koya-san guide.
Stay in Ryokan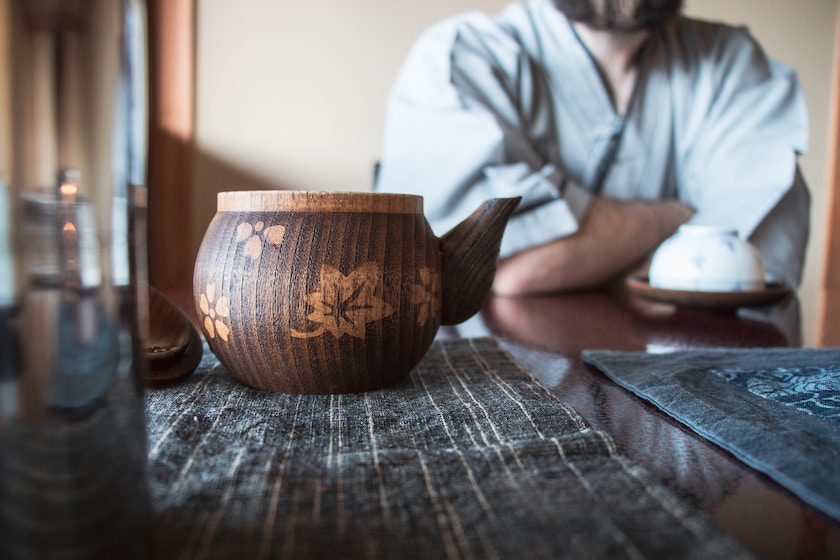 These traditional inns can be found across Japan and embody long-standing parts of Japanese culture. Guests at a ryokan stay in traditional rooms, eat authentic regional cuisine and best of all, bathe in typical hot spring baths known as onsen. Here's our guide to Everything You Need To Know About Staying In a Ryokan.
Respect local culture and customs
While not a 'green' activity as such, ecotourism is about respecting and preserving indigenous cultures and customs. Here is some general advice when visiting Japan: 1) removing shoes when entering homes and some businesses 2) No need to tip at restaurants 3) Cover tattoos so that they cannot be publicly viewed 4) Bowing as a common sign of respect when meeting people 5) Stand on the left on escalators.
Outdoor activities
Due to the diversity of the landscape and the abundance of natural wonders, there are a huge range of possible outdoor activities available for visitors to Japan. Here's a small selection:
Climbing and hiking
Japan is a great country for climbing and hiking thanks to its mountain ranges and numerous National Parks. To make hiking easier, consider leave your luggage in storage lockers at stations during the day. Also, when hiking, make sure to stick to the marked trails and not take things from their natural environment. Along with taking your rubbish with you, these practices limit your impact on the park's habitat. For more on these activities, read our Quick Guide to Climbing or our Comprehensive Guide to Climbing and Hiking Mount Fuji.
Diving
From crystal-clear subtropical seas and white-sand beaches in the south to the magical ice flows in the far north, the wide range of temperatures in Japan's waters means there is an extraordinary diversity and variety to the country's marine wildlife, its coastal geography and its underwater ecosystems. With 3,000 different types of fish alone, not to mention a huge range of other marine life and exotic wildlife to encounter, the country is perfect for nature lovers, and a paradise for diving enthusiasts.
Diving also occupies a special place in Japan's indigenous culture in the form of its community of ama divers. These incredible 'women of the sea' free dive to depths of 30 metres for shellfish, oysters and more, and traditionally wore nothing but a loin cloth. You can also experience ama culture first-hand by booking an ama hut experience where ama divers come together in huts called amagoya to share stories and talk about their work while sharing locally-caught seafood grilled over coals.
Around half of Japan's remaining ama population can be found in the coastal city of Toba and the surrounding islands of Tōshijima and Kamishima, and you can visit these special communities using your Japan Rail Pass. From Tokyo, take the JR Tokaido Shinkansen Line to Nagoya, using either the Hikari or Kodama trains. Continue through to Iseshi Station before arriving at Toba.
Mountain biking and cycling
Mountain biking is an excellent way to get off the beaten track and see nature, while cycling is also be a brilliant option in cities. As a recommendation, try seeing Kyoto or Tokyo by bike.
River rafting, kayaking and canoeing
There are a number of lakes and rivers in Japan that are perfect for canoeing, kayaking and rafting such as the Tone which is just two hours northwest of Tokyo. Ecotourism site Treehugger recommends a company that organises canoeing or rafting trips during where you also spend one day cleaning the river along with tour operators and local government officials.
Wildlife experiences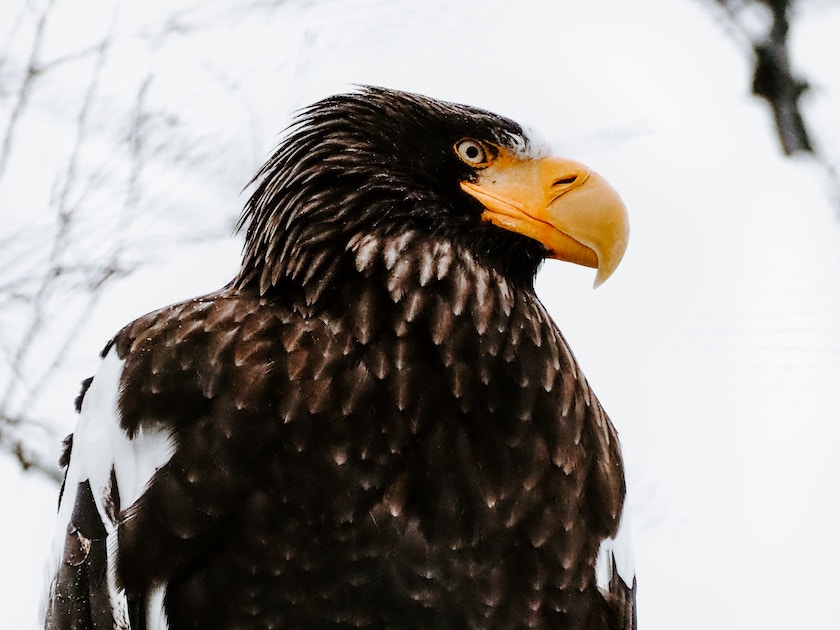 Japan boasts around 90,000 animal species, including more than 150 mammals and 600 birds, a number of endangered species, and several endemic species you will only find here such as the Japanese macaque or snow monkey, tanuki, serow, giant spider crab, flying squirrel and many others. Here are a couple of ideas for wildlife experiences although it's worth noting that the most sustainable way to observe animals is by visiting Japan's National Parks.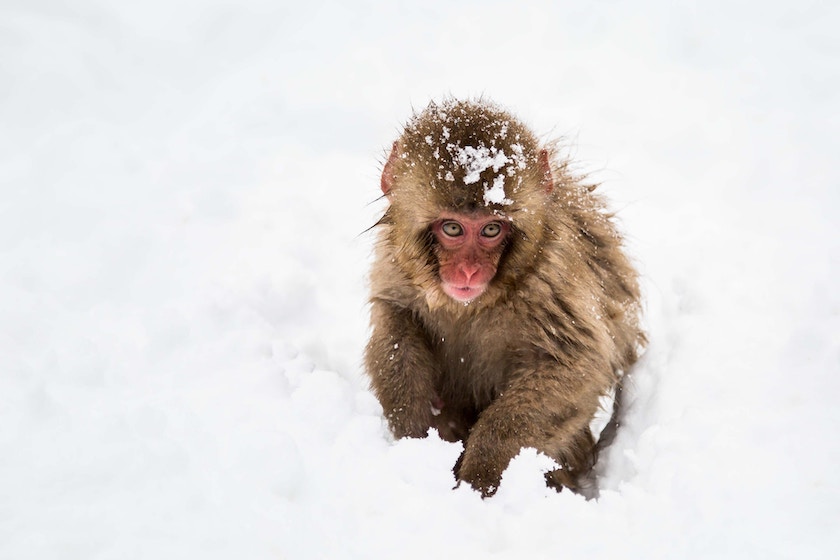 Jigokudani Monkey Park
The famous monkey park located near Yudanaka Onsen is a great place to see the iconic Japanese macaque bathing in the natural hot springs. To visit Jigokudani Monkey Park from Tokyo, take the Hokuriku Shinkansen to Nagano Station, then take the Nagano-sen (Nagaden) train to Yudanaka Station, and it's a short bus ride from there to Jigokudani.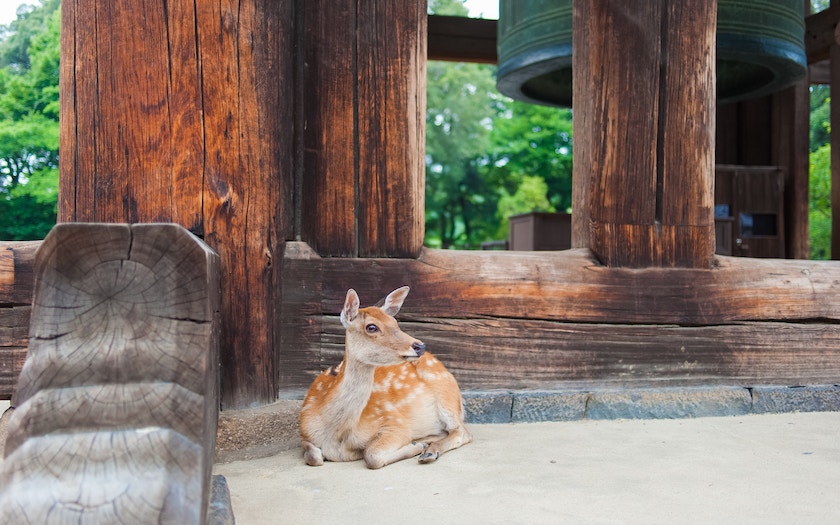 Nara Deer Park
Nara is famous for its beautiful shrines, temples and its free-roaming deer. Just make sure to feed these gorgeous creatures deer crackers only and remember that they are wild animals.
These are just two examples of course. The incredible wildlife you'll have a chance to see in Japan includes bears, whales, dolphins, giant salamanders, sea eagles, fish owls, mobula rays, hammerhead sharks, sea turtles, cranes and much more. For a detailed guide to Japan's unmissable wildlife and where to find it, read A Wildlife Tour of Japan.
Give back to off-the-beaten track communities
One of the tenets of eco-tourism is about avoiding over-tourism and choosing to visit less popular places. So rather than visiting Kyoto's to experience traditional Japan, why not visit smaller towns and communities which are arguably more authentic (and definitely quieter) and which will directly benefit from your patronage. For example, you could visit Kamikatsu, Japan's zero waste town, Tsumago, where cars are prohibited so it's like stepping back in time, or Aizuwakamatsu, known as 'samurai city', for its history, instead. You can reach Aizuwakamatsu by taking a yamabiko train along the JR Tohoku Shinkansen from Tokyo to Koriyama Station and transfer to a regular train on the JR Banetsu-sai Line. Get off at Aizu-Wakamatsu Station.
Don't Forget
Trains are officially one of the most eco-friendly and sustainable public transport and you can get unlimited travel with the Japan Rail Pass.
You can reduce your carbon footprint even further by travelling around a single area of Japan, such as Kansai, and by buying a regional pass.
Visitors to Japan are often surprised to learn how difficult it is to find public rubbish bins. Recycling is taken very seriously with bins next to cash registers in many shops. However, public bins or trash cans aren't common, so people simply take their rubbish with them.
In the spirit of eco-tourism, try to avoid or reduce the use of single-use plastics while travelling in Japan. For example, take a refillable water bottle or buy a set of reusable chopsticks.
If it's your first time in Japan, make sure you read our Top 10 Tips for First-Timers in Japan, which includes advice on how to respect the local culture and customs.