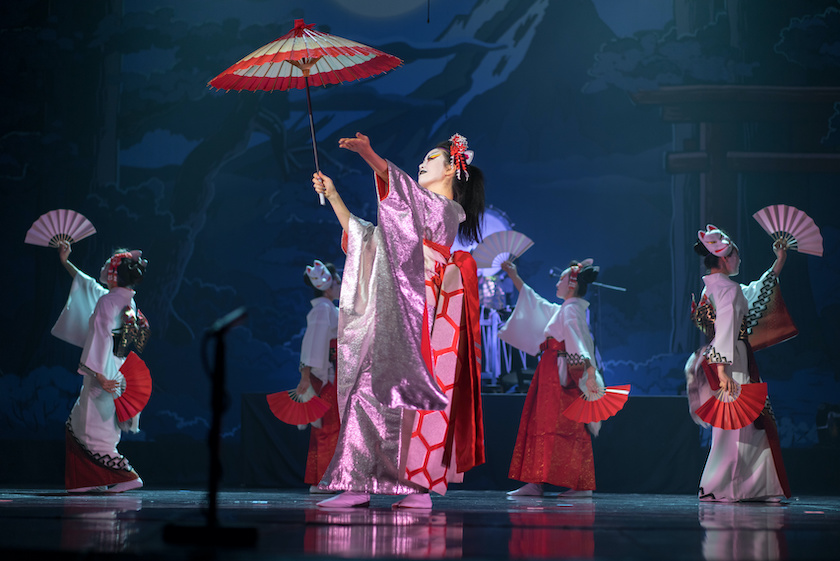 Intro
TS Eliot once wrote that April is the cruellest month. Well, clearly he wasn't thinking of April in Japan. Best month? Busiest month? Most spectacular and fun-filled month of the year? That would be more like it! April is a strong contender for all of these things and more. From Easter celebrations to the famous Cherry Blossom season, spring festivals to baseball, there's a reason (in fact, several) why this month is so popular in Japan. We'll explain why, recommend our Top 10 Things To See and Do in April, and tell you exactly how to get there with the JR Pass and Japan's excellent rail network which connects the whole country. Cruellest month? Get ready for the coolest month.
Top 9 Things To See and Do in April in Japan
April in Japan has a reputation for being very busy due to the peak of the Cherry Blossom season (more on this below), but in 2020, it may not be the country's busiest year of the month for once. Why? Well, from July through to September, there's this 'small' event known as the Tokyo 2020 Olympic and Paralympic Games taking place.. This huge sporting and athletic super-event will take over Japan for the summer months and is expected to bring millions of visitors to the country. You can find out much more in our comprehensive webpages, Tokyo 2020 and the JR Pass. The upside of visiting Japan earlier in the year is that even the likes of April will seem quieter in comparison. While April and May in Japan are usually busy months because of the aforementioned Cherry Blossom season and also, Golden Week, there are many plus sides to visiting during such a popular period (for example, it's very fun!) but it's also still popular to seek out quieter spots off the beaten track if you know where to look. Here's our Top Ten Things To See and Do in April in Japan.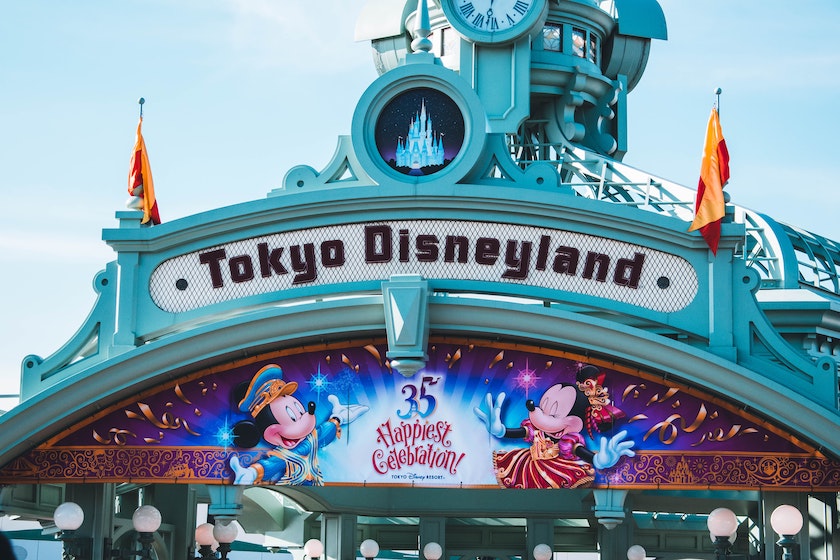 1.) Easter Celebrations
Does Japan celebrate Easter? The answer is yes. While it's not as big as Valentine's or Christmas, Easter is growing in popularity in Japan both as a family friendly celebration and industry in itself with chocolates, bunnies, merchandise and more. As a country, it's not hard to understand why Easter isn't as big in Japan as elsewhere in the world. After all, Easter is a Christian celebration and Japan's two main religions are Shintoism and Buddhism. However, Easter's popularity is growing as a non-religious, family focussed Springtime celebration in Japan, particularly through the efforts of Tokyo Disneyland and more recently, Tokyo DisneySea. Easter is big business in North America of course, and this craze has gradually made its way East, via Disney, to Japan. Today, Disney's Easter is a major celebration in Japan at both Tokyo Disneyland and Tokyo DisneySea. Throughout Easter in April (and actually until the beginning of June), Disney's Easter will see bunny ears, chocolate eggs, Easter bonnets, special shows, parades, and performances, egg hunts, and much more for visitors. In 2020, Disney's Easter will focus exclusively on DisneySea due to new rides such as the Baymax Happy Ride and New FantasyLand Zone opening at Tokyo DisneyLand itself. You can reach DisneySea using your JRailPass by taking the train to Maihama Station on the JR Keiyo Line / Musashino Line. If you're visiting Japan in April and you'd like to celebrate Easter then DisneySea is the place to go.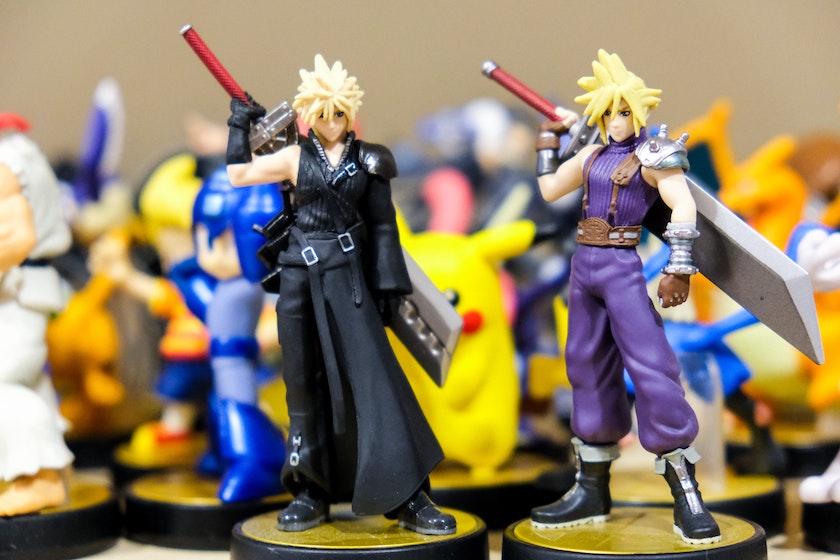 2.) Final Fantasy
VII

Remake Cafe and Launch

One of the most critically acclaimed computer games in history, Final Fantasy VII, is returning this year with a next generation remake for PS4. Square Enix's masterpiece, which originally came out on the first-generation Sony PlayStation in 1997, will be reborn this April on the company's latest console. It's a moment fans have been waiting years for and anticipation will be at fever pitch by April. To celebrate the release, Sony and Square opened a Final Fantasy VII themed cafe in Tokyo in February and it will be hosting several special events in April to coincide with the launch. If you happen to be visiting Japan in April and you're a fan of computer games, this is one event you definitely won't want to miss. And if you're a fan of all things computer game-related, you should also read our guide to Japan for Gamers, Otaku and J-Culture Fans.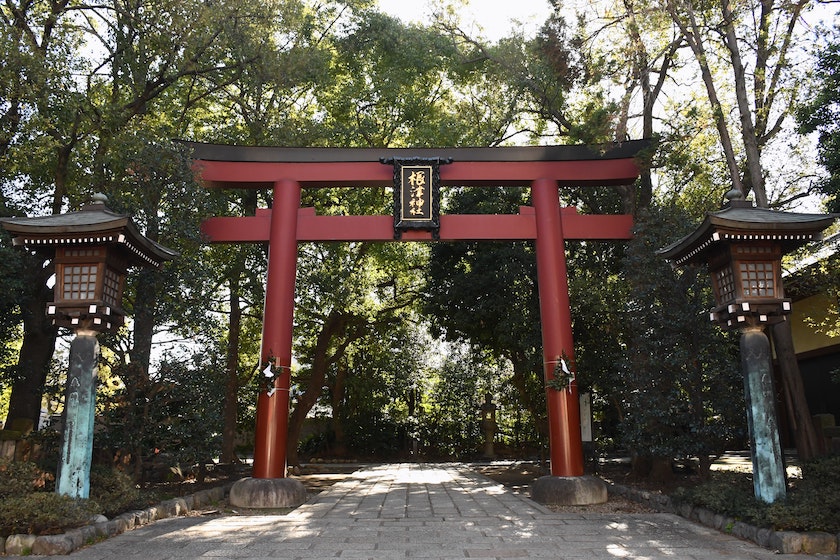 3.) Bunkyo Azalea Festival
An annual flower festival held at Nezu Shrine in Tokyo, Bunkyo Azalea Festival is famous for its 6,600 square metre Azalea garden. Nezu Shrine is also one of the oldest shrines in the city – its current buildings date back to 1706, but the shrine itself is much older. Inside the garden, there are 100 varieties of 3,000 azalea plants, creating a colourful blanket of flowers – pink, purple, and green. There is also a beautiful pond and a famous Senbon Torii (a tunnel of Torii gates). As well as the flowers themselves, the festival features stalls and a market. The best time to enjoy the festival and the Azalea garden is mid to late April. The Nezu Shrine is located in Bunkyo Ward, Tokyo, five minutes from Nezu Station, Sendagi Station and Todaimae station. Remember, if you're travelling around inner Tokyo, or other major cities in Japan such as Kyoto or Osaka, you'll need a prepaid travel card, such as ICOCA, PASMO or Suica, as well as your Japan Rail Pass.
4.) Earth Day 2020
Founded in 1970, Earth Day is the biggest festival on the planet specifically for the planet. Japan joined the party in 2001 and every year since then Yoyogi Park in Tokyo has come together each April to 'think about the planet and take action'. The celebrations will take place from mid to late April 2020 in Japan and are set to feature performances, talks, workshops, stalls, booths, eco-friendly food, and much more. Earth Day is celebrated by 175 countries and around 500 million people worldwide and today, Japan is one of the nations helping to lead the way. You'll find Yoyogi Park and the Earth Day 2020 celebrations, a two-minute walk from Harajuku Station on the JR Yamanote Line in Tokyo. And if you're eco-minded, environmentally friendly, and conscious of the need to do your part for the planet generally, you might also be interested in reading our guide to Ecotourism in Japan.
5.) Japan Rainbow Pride 2020
A week-long event at the end of April, organised by Japan's LGBTQ+ community, Rainbow Pride activities take place at various locations across the country. Arguably, the biggest takes place in Yoyogi Park, Tokyo, which is transformed into a literal rainbow of colours for the week with more than 60 events featuring performers, artists and personalities from across Japan and internationally. Last year, more than 150,000 took part. There is a main stage in the park throughout the week and a hugely colourful parade through Shibuya, Harajuku. In 2020, this will take place on 25 and 26 April.
6.) Miyako Odori
Held in April in Kyoto, the cultural heart of Japan, Miyako Odori is one of the famous 'capital city dances' performed by geisha and maiko. It takes place at the Minami-za kabuki theatre and features more than 60 actors and performers in eight scenes that depict the seasons and events from Japanese history. You'll find the theatre within walking distance of Gion-Shijo Station and Kawaramachi Station. Miyako Odori is a beautiful and unmissable Japanese tradition. As a city, Kyoto is both highly recommended and easily accessible from across Japan with the JR Pass. For instance, from Tokyo, simply take the Tokaido shinkansen.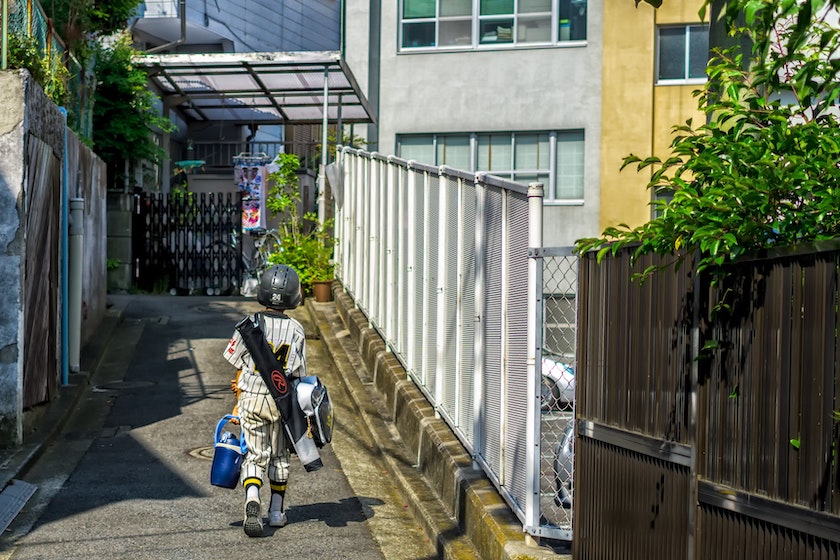 7.) Baseball Season
Baseball is Japan's most popular sport and has been for decades. A sport in Japan that only seems to grow in popularity, baseball has been played there since its introduction in 1934. Baseball games in Japan feature crowds of lively and passionate fans chanting and proudly wearing their team colours. It's an interesting break from the reserved behaviour you'll usually witness from day to day, which is why it's such a great addition to any visit. The Nippon Professional League starts up at the end of March, so April is a great time to enjoy the excitement of the baseball season. Baseball is also going to be played at this year's Tokyo 2020 Olympics too, which will further enhance its popularity in Japan and help share the country's love of the sport with the wider world. You can find out much more about baseball in Japan by reading A Beginner's Guide to Japanese Baseball.
Speaking of sports, Japan is also renowned for skiing and snowboarding, diving and watersports, cycling, climbing and hiking. You can find guides to all of these activities on our JR Pass blog pages. Also recommended during this period, is the Spring Sumo Basho, which takes place at Osaka Gymnasium. You can get to Osaka from Tokyo by taking either the Hikari or Kodama trains on the Tokaido Shinkansen lines.
8.) Spring Matsuri
It's well documented that Japan loves festivals and April is one of the best and busiest times for festivals, both Spring related and otherwise. Festivals (or 'matsuri') taking place in April in Japan include Inuyama Festival in Inuyama City, Aichi Prefecture, with its gigantic three-storey floats and Takayama Festival in Gifu prefecture, which is generally considered to be one of the three most beautiful matsuri in all of Japan. The latter is a 15-minute walk from JR Takayama station in Takayama City in the Japanese Alps. One of the most notable April 'matsuri' is the Kanamara Festival, which is more commonly known as the 'Penis' or 'Steel Phallus' festival. Although the unusual shaped floats may generate a few smiles, the meaning behind this festival is actually about the wish to have children, as well as for equality and fair treatment across genders. As such, this matsuri is very popular with the LGBTQ+ community. You can find out much more about the country's tradition of matsuri by reading our guide to the Top 12 Festivals in Japan.
9.) Cherry Blossom Season
And of course, what kind of list of things to see and do in April in Japan would be complete without recommending the famous Cherry Blossom Season?! Cherry blossoms or 'sakura' might just be the most famous and most popular flower in Japan and this is a country that seriously loves and appreciates its flowers, plants, trees, shrubs and greenery. Central to the appreciation of the Cherry Blossom, which blooms just once a year at the same time for around two week, is Hanami or 'flower-viewing'. This practice is directly associated with the sakura and involves much more than gazing at the beauty of these iconic trees. It regularly involves picnics, parties and gatherings in parks, gardens, temples and at well-known sakura viewing spots. Cherry blossom season is a time to celebrate and socialise with friends, family, colleagues and visitors from around the world, gathering together under the bough of the cherry blossom tree. You're likely to hear more than a few cries of 'kanpai' (cheers) during the day at hanami parties as people bring out bento food, beer and sake, play music, read poetry and dance to celebrate. In April, at the height of Cherry Blossom season, you can also enjoy 'Yozakura' as well as Hanami. Yozakura is basically Cherry Blossom appreciation and celebrations at night. For a more comprehensive guide to this year's Cherry Blossom season, and much more about the art and practice of 'Hanami', read our guide to Visiting Japan to View the Sakura in 2020.
Don't Forget