With Shinkansen trains such an important part of Japan's transport network, Shinkansen train cars have continued to evolve over the years.
Table of contents:
The Historic 0 Series Shinkansen
Setting Records with the Class 1000
Current N700 Shinkansen
The Cutting Edge Alfa-X
Understanding Shinkansen Train Car Sets
With Shinkansen trains such an important part of Japan's transport network, Shinkansen train cars have continued to evolve over the years. The Japanese bullet train has soared across rail tracks and connected Japan for more than 50 years, allowing plenty of time for innovation. Both subtle and major technological advances have allowed these trains to close the gaps between parts of the country, something every tourist should be grateful for. So, let's look at the history and development of Shinkansen train cars, as well as what's coming around the corner.
The Historic 0 Series Shinkansen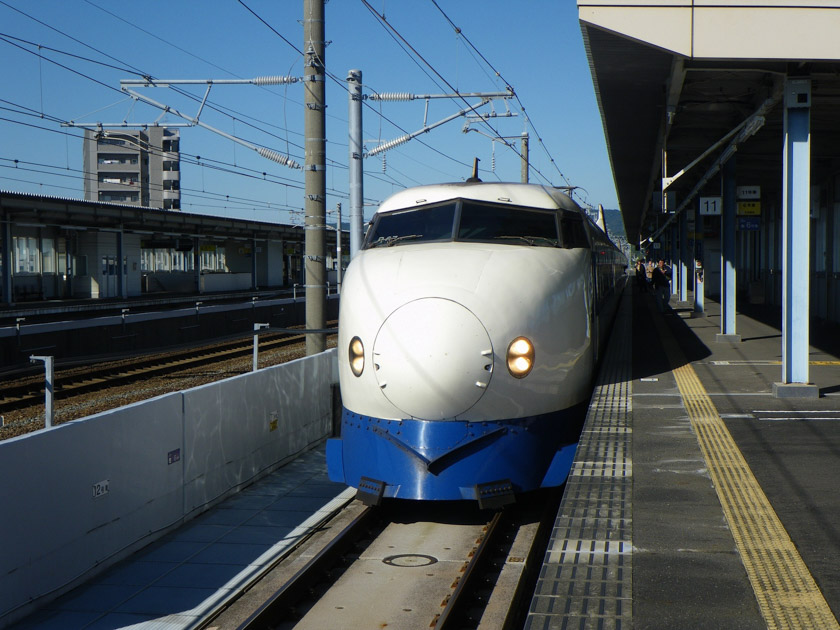 It's hard to talk about Shinkansen train cars without acknowledging the very first edition, the 0 series Shinkansen. This first generation Shinkansen was constructed for the opening of the Tōkaidō Shinkansen line in 1964. They would go on to single-handedly support Japan's high speed rail network for over twenty years, with 3,216 built before 1986.
The 0 series established a number of norms for Shinkansen trains, such as enforcing the standard gauge going forward. It was also the 0 series that created a 16 car set to accommodate the high demand for the Hikari Shinkansen service during Expo '70 in Osaka. The fact that last remaining 0 series were only retired from service in 2008 says a lot about their quality and reliability. And while not as fast as modern bullet trains, they were still able to reach speeds of 220 kph.
Setting Records with the Class 1000
Although the 0 Series was the first Shinkansen train cars to be commercially used, it did have a predecessor. The Class 1000 Shinkansen was built in 1961-62 as a prototype for testing in the lead up to the Tokaido Shinkansen. None of the vehicles have been preserved which is a shame as it set the first speed record for the shinkansen, reaching 200 kph and later 256 kph.
Current N700 Shinkansen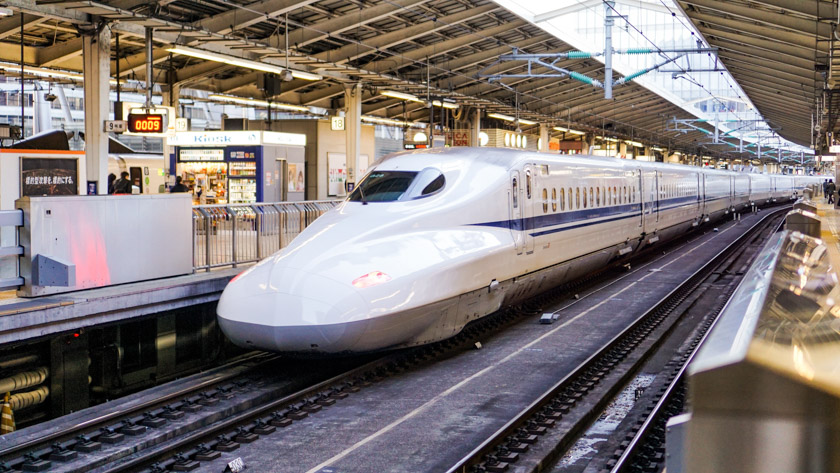 When travelling in Japan today, the Shinkansen series you're most likely to encounter is the N700 series. This series was introduced in 2007 and is used on a number of lines, like the Hikari Shinkansen Tokyo to Kyoto route, or the Mizuho Shinkansen and Kodama Shinkansen services on the Tōkaidō, San'yō and Kyushu Shinkansen lines.
The N700 series is full of engineering advancements that help make it such an important generation of Shinkansen. There's the simple fact that these train cars have a maximum speed of 300 kph, which is also the top speed of the fastest Shinkansen currently operating. But the N700 series is also capable of tilting up to one degree, which allows it maintain speed on curved track. It's also able to accelerate faster, taking just three minutes to reach 270 kph.
All these factors enable the N700 series to cut down its travel time between stops, helping Japan Rail pass holders get to their destination quicker.
The Cutting Edge Alfa-X
Japan has proven its technological track record with the Shinkansen and things only seem to be improving with the Alfa-X series currently in development by JR East. Also called the Class E956 train, it is an experimental Shinkansen train being developed for future use. The first train of the Alfa-X series was revealed in May 2019 and is capable of running at speeds up to 360 km/h. With new records being set up to 400km/h in 2020, making the Alpha X the fastest bullet train on conventional rails in Japan.
Part of its ingenuity comes from the nose design of its front and rear cars. The nose of car 1 is 16 metres long, while car 10 has a 22 metre-long nose and just three rows of seats. To put things into perspective, Shinkansen cars are usually 25 metres long.
But there's a good reason for the exaggerated noses at each end. They not only help with the aerodynamics of the new Shinkansen train cars, they help reduce pressure waves created by the train that can cause sonic booms.
Other new design features include air brakes on the roof and magnetic plates down below to help with decelerating from its high speeds. Even with Maglev trains on the horizon, bullet trains are showing there's plenty of reason to keep them around.
Understanding Shinkansen Train Car Sets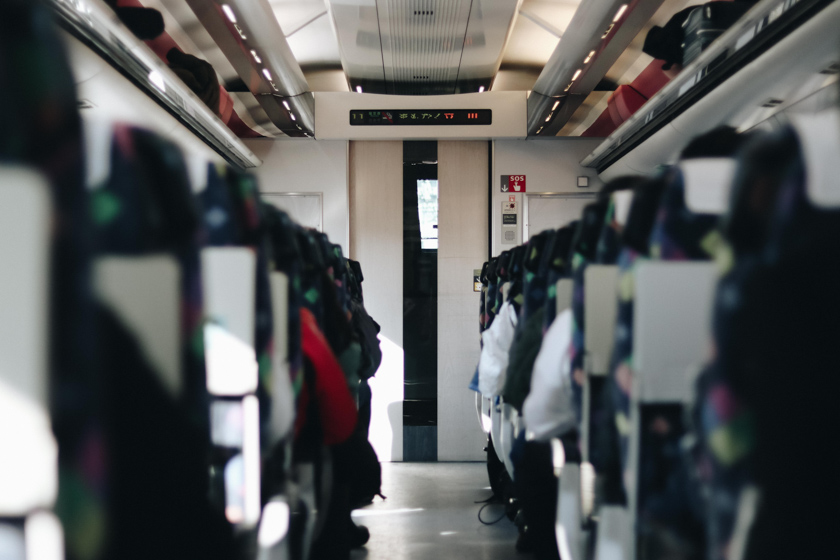 While advancements from one generation of train cars to the next are obviously important, the smaller variations within a series also profoundly impact train passengers. These variations are known as car sets and are done to best tailor a train to its route or service.
The most noticeable variation in a car set is the numbers of cars used, which can range from 4 to 16 cars to accommodate more people on certain lines and services. Then there are the seat formations within a car, not to mention the include of Green Cars for First Class comfort. Some car sets will also have bilevel cars to fit more passengers in or sacrifice seating in favour of a restaurant car or self-service cafeteria.
There are even special themed car sets like that for the Genbi Shinkansen. This bullet train has been converted into a moving modern art gallery, with each car designed in a unique way. All of this might seem trivial, but as you can see car sets can have a major effect on your experience on a Shinkansen.