The quirky capital of contemporary Japan, Harajuku is world-famous for its teenage street fashion, cute 'kawaii' style food and shopping, cosplay culture.
Table of contents:
Intro
A Brief History of Harajuku
What is Harajuku style?
Things To Do in Harajuku
How To Get To Harajuku
Bonus Tips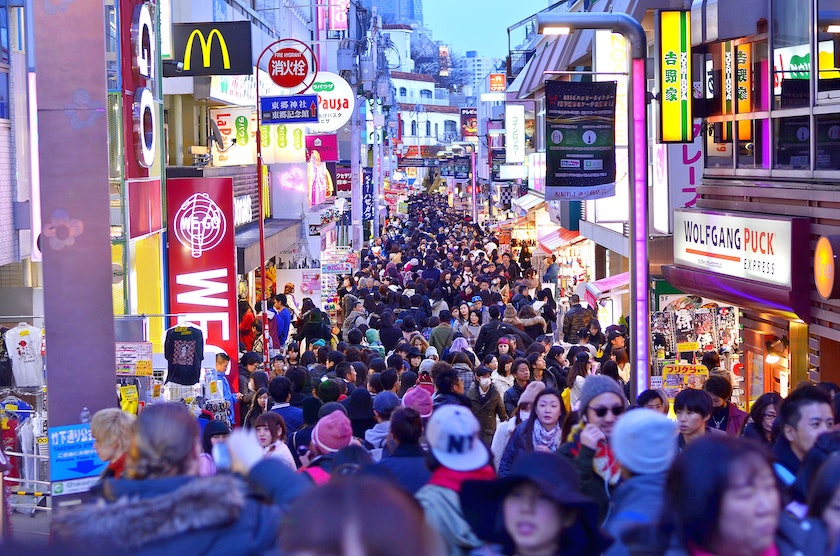 Intro
Harajuku is the quirky, colourful capital of 21st Century Japanese fashion. It's much more than a place, it's an entire culture. From hip-hop Harajuku teens to street-style fashionistas, Japanese schoolgirls to pink-haired princesses, this famous district is the place to go to experience contemporary Japan's creative, theatrical, and sometimes outrageous youth culture and unique street fashions. A visit to Tokyo – one of the world's biggest and greatest cities – just wouldn't be the same without walking along Harajuku's famous Takeshita Dori (street) – the spiritual home of its world-famous fashion and street style. And it's not just clothes, but music, food, shopping, accessories and more. Harajuku is vibrant, dazzling, and unforgettable. We'll explore the history of the area and explain what Harajuku style really means, the best things to see and do during your stay, and how to get there with your JR Pass. A visit to Tokyo's colourful Harajuku district is an eye-opening experience that is sure to make you smile.
A Brief History of Harajuku

Harajuku is an area of Tokyo between Shinjuku and Shibuya. When people talk about Harajuku they are often referring to Takeshita Dori – a famous shopping street – and its surrounding alleyways. Harajuku and Takeshita Dori exploded onto the world stage as an icon for teenage fashion and culture in the 1980s, but the history of the area dates back much further. Harajuku Station has existed since 1906, but the area was largely demolished in the Great Tokyo Air Raid in 1945, and it wasn't until the end of the Second World War that the area became famous for shopping. This was largely because of Washington Heights – a housing complex for US soldiers in Shibuya. Many Western-style shops were opened to cater for American tastes which, combined with European influences, created a unique melting pot of different cultures. The main shopping street was Omotesando, which came to be known as Tokyo's Champs-Elysees. This was largely boutique retail and Omotesando remains a prominent high-end shopping street today. Other famous shops that appealed to Allied Forces and their families were Kiddy Land, Oriental Bazaar and the Fuji Tori. The area was also utilised as part of the Olympic Village when Tokyo hosted the Games in 1964, bringing a further influx of investment and international influences into the mix. By the late 1970s, a curious trend emerged. When Omotesando was pedestrianised and closed to traffic on a Sunday, Japanese teenagers and young people drifted to nearby Takeshita Dori instead. This coincided with the opening of Laforet Harajuku and Palais France fashion retail buildings in the area.
More than an area for teenagers to simply hang around, Harajuku became a vibrant, colourful, and unique space for youth culture, art, dancing, conversation, and of course, street fashion. Teenage dancing groups called takenoko-zoku took to the streets on a regular basis, and increasingly large crowds of young people gathered at the entrance to Yoyogi Park to watch impromptu dance shows and performances by the likes of the Rockabillies and more. During the financial crisis of the 1990s, the outrageous clothes and hairstyles of Japanese teens gathering in Harajuku was seen as a form of rebellion against their traditional culture. The teenage fashions were so wild, experimental, and at the cutting edge of fashion that they soon became world-famous – influencing youth culture worldwide. Naturally, this new young scene attracted a wave of international fashion shops to the area, with brands like Uniqlo, Forever 21 and Gap Inc opening in the Harajuku backstreets of Ura-Harajuku. Takeshita Street in particular was the focal point and spiritual home for this movement and style and remains a hugely popular destination today, not just for the quirky and colourful fashions, but for the shopping, food, culture and unique atmosphere. For all these reasons and more, Harajuku is unmissable.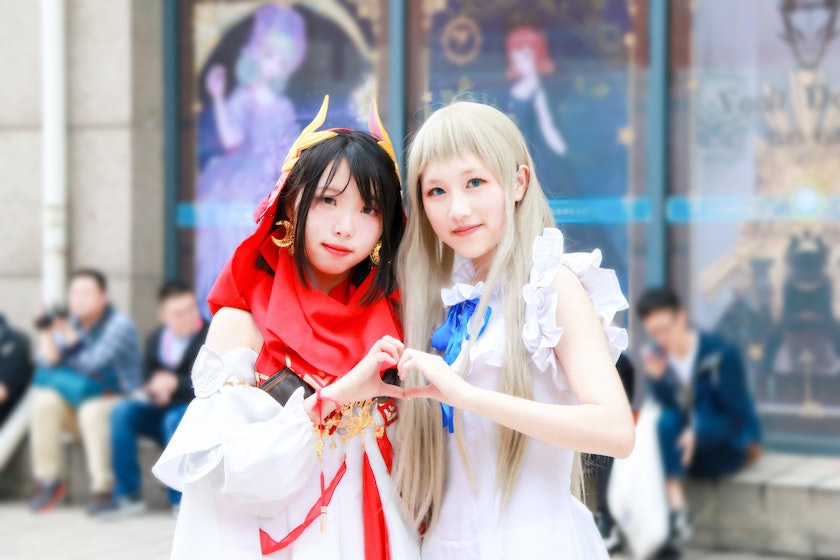 What is Harajuku style?


Harajuku style refers to contemporary Japanese street fashion. When you think of quirky, colourful, and outrageous teenage fashions in Japan, from schoolgirl outfits and pink-haired Lolitas to Anime, Manga, and computer game-influenced cosplay, what you're seeing is often Harajuku style. Of course, this isn't just one style or look, but dozens – it's hugely diverse by nature. Harajuku style also extends far beyond just clothing, and encompasses an entire subculture with its own behaviours and attitudes, as well as kawaii food, accessories, cosplay, music, and more too. Kawaii – the Japanese word for cute, adorable or lovable – has also become absorbed into Harajuku style. Examples of Harajuku style include:
Sweet Lolita
Taking its name from the famous novel, this look draws on Victorian style clothing – bows, ribbons, dresses – with bright pink colours. It's super cutesy, very pink, and quite similar to the Hello Kitty aesthetic with a bit of Alice in Wonderland thrown in for good measure.
Gothic or Dark Lolita
A darker, Goth infused version of the above Lolita-look, this style also draws on Victorian clothing, but with gothic makeup and a black and white aesthetic.
Cosplay
Colourful Japanese cosplay exploded into popularity in the 1980s and 1990s alongside the growth of video games, Manga, Anime, and visual art. Cosplay started in Japan, but quickly became a global phenomenon and remains hugely popular today with people dressing up as everything from their favourite Studio Ghibli character to computer games, cyberpunk and more.
Ganguro
Influenced by American culture, this look features bleached blonde hair, skin coloured to look tanned with heavy makeup and garish clothing.
Kogal
The world-famous Japanese schoolgirl look, this features long socks, knee length skirts, white blouses, backpacks, and child-like hair styles.
Street style (B-Gal)
This look is a hip-hop and skater influenced street style, and is linked to the fashion brand Co & Lu. Harajuku has had a long association with dance and music and is known as the heart of Tokyo's hip-hop scene.
Things To Do in Harajuku
As well as being a world-renowned centre for Japanese street fashion and cosplay culture, Harajuku is ideally located to enjoy some of Tokyo's best attractions, including the famous Yoyogi Park and Meiji Shrine. Let's take a look at our recommendations of the best things to see and do in Harajuku:
Takeshita Dori
The iconic birthplace of quirky Japanese street fashion, Takeshita Dori is a 400 metre long street of shops, cafes, fast food restaurants, and fashion boutiques that is hugely popular with Japanese teenagers seven days a week and particularly on weekends. This is the street where Japan's youth culture began gathering in the late 1970s and 1980s, that created Harajuku style and fashion, and the street has to be the No.1 destination for anyone interested in experiencing this for themselves. There are many interesting side streets leading off Takeshita Dori that are well worth exploring too for their many shops and restaurants. It's often just off the beaten path where you'll find the most unusual little places. Alongside Takeshita Dori itself, Harajuku is famous for shopping thanks to shops like LaForet Harajuku, Tokyu Plaza, Daiso Harajuku, Oriental Bazaar and Kiddy Land.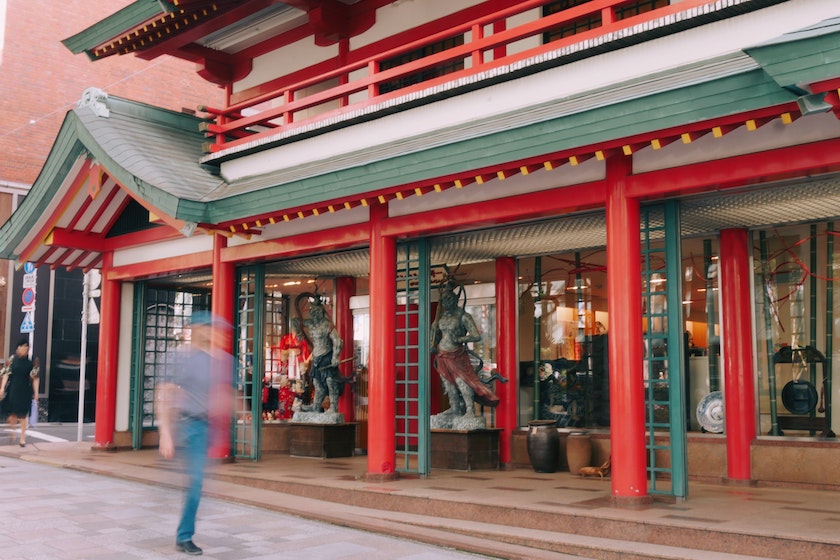 Cat Street
There are varying stories as to where this street got its quirky name (some say it used to be home to a colony of stray cats while others say it relates to the Japanese expression 'as small as a cat's forehead'), but one thing is for certain: it's a great place for high-end shopping and is known to have a quieter, more chilled out vibe than the almost always busy Takeshita Dori.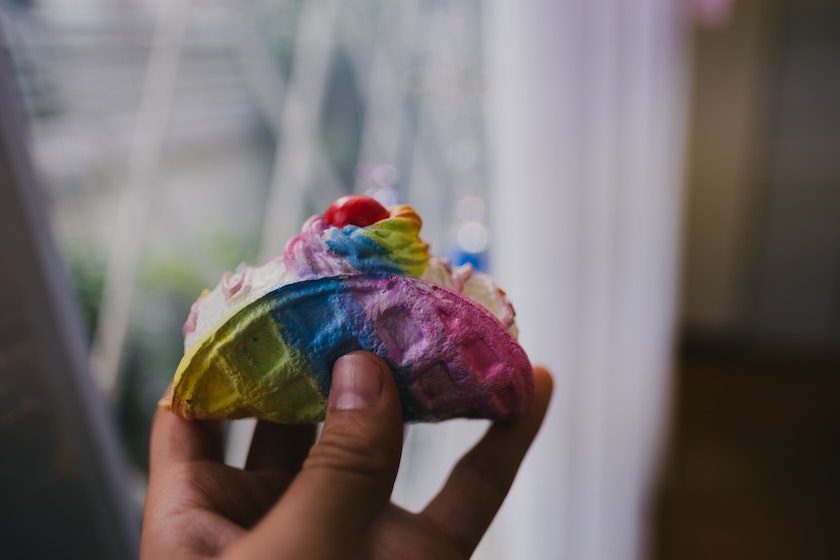 Food!
After you've enjoyed checking out the latest Harajuku street fashions and you've shopped until you've dropped, you'll need to refuel with something tasty and delicious. As we know, Japan is a paradise for food lovers and Harajuku is no exception. This is the place to come if you're a fan of cute kawaii desserts, sweets, and puddings in particular, and it also has one of the biggest and most colourful selections of crepes you'll find anywhere. Japan loves a crepe and has practically adopted this sweet (and sometimes savoury) treat from its native France. Don't miss the Kawaii Monster Cafe if you're looking for a different dining experience. Meanwhile, for something more traditional, you'll also find Michelin-starred soba noodles at Tamawarai restaurant, and excellent ramen at Ichiran. For more on Japan's food check out our Beginners Guide to Japanese Food and Regional Dishes.
Omotesando
Omotesando is a tree-lined avenue located between Shibuya and Harajuku, and best known for luxury goods store's and high quality products. It is considered one of the most beautiful streets in Tokyo, because of stunning architectural buildings on both sides of the avenue. The area is also home to Omotesando Hills, a large and luxurious shopping complex with about 130 shops. Unlike larger brand shops close by, shops in Omotesando hills are smaller and sell a wider range of brands and items. The complex is also special in that it has 12 stories but six of them are built below ground. You can find out much more about this high-end street, and how to get there, in our comprehensive guide to Omotesando: Tokyo's Fifth Avenue.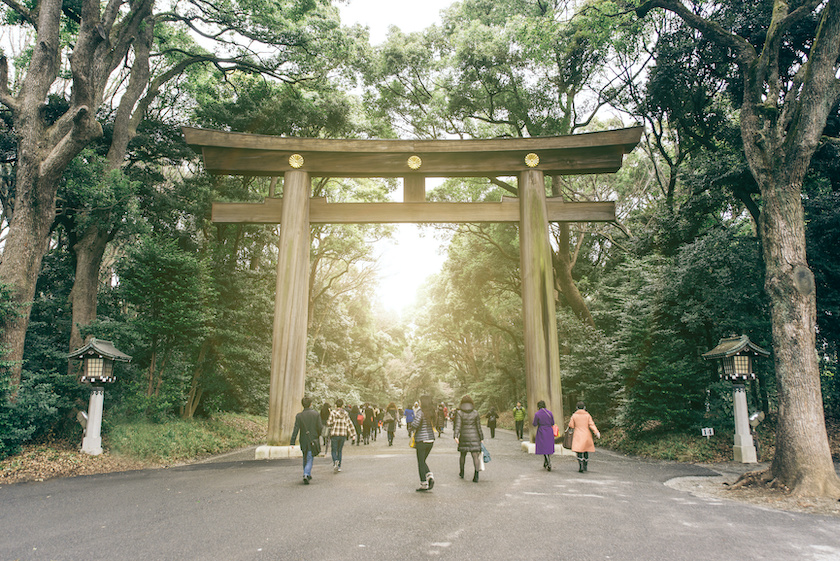 Yoyogi Park
From picnics to performers, street food to music festivals, rockabilly dancers to cycling, Yoyogi Park in Tokyo has something for everyone – trees, lakes, greenery, and a reputation for being fun, vibrant, and quirky. Yoyogi is well known for staging events and festivals almost every other weekend, which makes it one of Tokyo's liveliest city parks. Events like Tokyo Rainbow Pride, Outdoor Day, Earth Day, St Patrick's Day and a whole host of music and food festivals take place in Yoyogi. Tokyo's fourth biggest park (and it's largest green space when combined with neighbouring Meiji Shrine), Yoyogi has a reputation for attracting colourful people from all walks of life, as well as for legendary street food stalls, family friendly activities, relaxing outdoor fun like cycling and bike hire, and it's a great spot for hanami (flower gazing), especially during Cherry Blossom season. Find out everything you need to know about this beautiful and lively green space in the heart of Tokyo in our Guide to Yoyogi Park: A Green Getaway in the Metropolis.
Meiji Shrine
Located next to Yoyogi Park, Meiji Shrine is arguably Tokyo's best known shrine and is definitely worth a visit. Built in 1920 and surrounded by 100,000 trees that form a vast forest in the centre of the city, the Shinto shrine celebrates the life of Emperor Meiji and Empress Shoken. You will find a large and impressive Torii at the entrance to the grounds of the shrine, which features a large and tranquil forest that offers a leafy haven from the surrounding city. Meiji Jingu Museum is also worth a look and was designed by superstar architect Kengo Kuma. Also close to Harajuku is Togo Shrine. This Shinto shrine is dedicated to Admiral Togo who defeated the Russians in 1905. For more on Tokyo's shrines read our Spiritual Guide to Japan.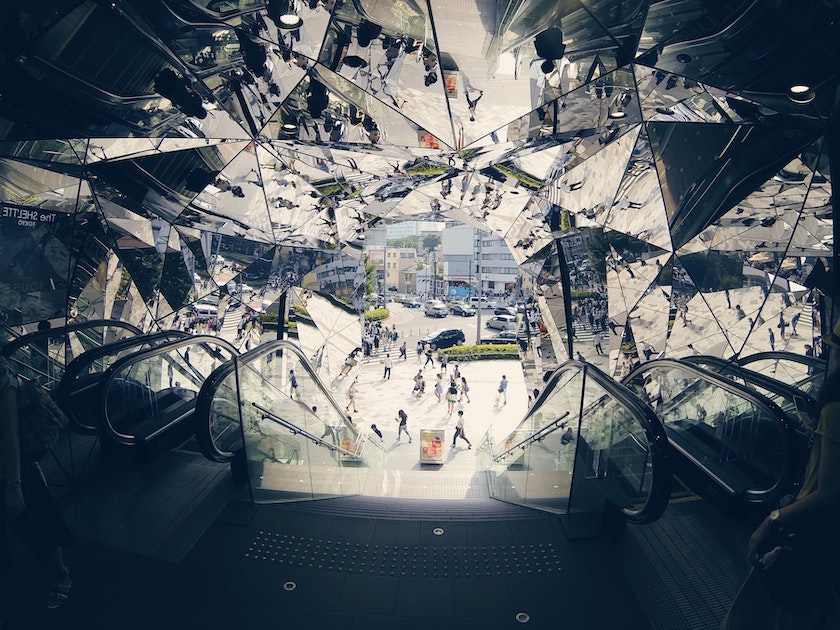 Explore Shibuya
Futuristic and dazzling, Shibuya is a city within a city. A special ward in Tokyo and a major commercial and business centre, Shibuya is known as one of the contemporary fashion centres of Japan, as well as a booming nightlife area. Shibuya is home to world famous landmarks, such as the Shibuya Scramble crossing (the busiest in the world), Shibuya Station, and one of the city's new icons – Shibuya Sky, a 229 metre tall and full 360 degree observatory overlooking Shibuya and the greater Tokyo skyline, which offers some of the most spectacular views in Japan. Shibuya is also a fantastic district generally for shopping, dining, local attractions, futuristic architecture, and more. Read our Ultimate Guide to Shibuya, Tokyo, for everything you need to know about this bustling city ward.


How To Get To Harajuku
Harajuku is the area around Harajuku station which sits between Shinjuku and Shibuya. The station can be easily reached using the Yamanote rail line, which is fully covered by the Japan Rail Pass. The JR Yamanote line, or Yamanote loop line, runs in a circle around Tokyo, stopping at important stations like Harajuku, Ikebukuro, Shinjuku, Shibuya & Tokyo stations. Read our comprehensive Guide to Tokyo's Yamanote Line to find out more. As soon as you step out of the station, you're essentially in Harajuku and all of the attractions above, including the famous Takeshita Street, are just a short walk away. When you come out of the station just cross the street and turn left for Takeshita Dori.
Top tip: you'll want to invest in a prepaid travel card such as an ICOCA, PASMO or Suica card for Tokyo's public transport, as well as a JRailPass for getting around the rest of Japan. Check out our Top 30 Tips for Using Japan's Metros for advice and guidance on using the city's subway network. When using the Tokyo Metro to reach Harajuku use the Chiyoda line. Meanwhile, while visiting Tokyo, you should also read our helpful guide for Activating the JR Pass at Tokyo Station.


Bonus Tips
If a trip to colourful Harajuku is on your radar, why not prepare for your holiday by
reading up on Manga and Anime? It might help you identify some of the cosplay characters you might encounter! We've put together a list of the Top Ten Manga and Anime To Read Before You Travel. 
Meanwhile, if Japan's Otaku (geek) culture fascinates you or you have a passion for the computer games of Sony, Nintendo and Sega, you might also be interested in reading our guide to Japan for Gamers and Fans of Otaku J-Culture. It goes hand in hand with Harajuku's love of cosplay.
And when it comes to shopping for Manga, Anime and retro games, look no further than Tokyo's famous Nakano Broadway shopping complex.
Harajuku is unmissable, but if you want to discover more about Tokyo's other famous and popular districts, check out our guides to iconic areas like Asakusa, Ueno, Chiyoda, Akihabara, Odaiba, and more.
Don't forget, the Tokyo Olympics and Paralympics are scheduled for next year, making it an amazing time to visit this unforgettable city. Find out more in our guide to the Tokyo Olympics 2021.
Harajuku can get very busy and, of course, Tokyo itself is vast. If you find yourself in need of directions, language tips, or etiquette advice from your mobile device, while you're on the move you'll want to invest in PocketWifi to make sure you stay connected and avoid unexpected charges.