Traveling abroad and immersing oneself into another culture is an incredible experience that many seek. To get the most of this experience, it is helpful to be able to experience language and local navigation without having to forfeit communication or struggle to get to where you are going. While there may be public or paid Wi-Fi hotspots that would enable you to get online to translate, get directions, or even check the weather, it is much more efficient to have a Japan pocket Wi-Fi device that offers you the ability to get online in an affordable manner, whenever, wherever you need.
What Is Pocket Wi-Fi?
A pocket Wi-Fi device is a small and easily-concealed gadget that turns 3G and 4G signals into a private and secure Wi-Fi connection that may be connected to by a singular, or multiple mobile devices. Compatible with phones, tablets, and laptops, pocket Wi-Fi router devices can offer immediate access online while traveling. The high-speed internet access granted from using a Japan pocket Wi-Fi offers:
Cost of Pocket Wi-Fi
The cost of a pocket Wi-Fi will depend on usage and the rental package. It is important to contact pocket WI-Fi support with any direct questions or issues that may arise before or during your use of the device. This could include adding additional days, questions regarding internet speed or data limits, or concerns regarding pickup or dropoff of the device, or any technical issues that may occur.
Costs may differ by service, and may include a variety of options such as:
Data Limit: Some providers offer budget-friendly rental packages that limit data consumption, either on a daily basis, or for the duration of the trip. Unlimited internet usage packages are also available for a higher price, but ensure coverage. There may also be speed limitations after a certain amount of data has been consumed, such as a daily 10GB of high-speed access, with slower but usable internet access after.
Number of Days: The length of the rental will also determine the price. While packages for longer stays may seem more expensive, the cost per day may actually be more economical.
Internet Speed: Higher speeds of internet will likely cost more, but it is essential to the use of the pocket Wi-Fi to make traveling easier, and more comfortable. This is also important to consider for those that intend to use and rely on the device for remote work, for heavy research of the area if you are a first-time traveler, or if you only need it for ease and enjoyment.
Number of Devices: The number of devices you intend to connect to the portable Wi-Fi may affect the cost of the rental. In general, 5 connections tend to be cheaper than a router that needs to support 15.
Booking Ahead vs. Same Day Pick Up: While there may be many options available to pick up a portable Wi-Fi upon arrival, it may cost less to book one online ahead of time. Getting the discount for pre-booking isn't the only perk; during the busy season, rental companies may run out of devices, so paying for one at a discount price ahead of time also ensures that you get one.
Pick Up Considerations: When, where, and how you pick up your portable Wi-Fi device will affect the cost of the rental package. Consider the options that may be available to you at your convenience. This may include scheduling and picking a device up upon arrival at the airport, hotel, kiosk, or office. There may be costs associated with having a device shipped to a location, but that may in actuality cost less than making a special trip to the office.
Return Policies: Similar to the many considerations of picking up the device, how you choose to return the device must also be selected. This may include dropping the portable W-Fi off at a predesignated office, returning it through the airport, or simply dropping it off in the provided packaging at any post office box. You may have to select the return option when you purchase the package. If you select the post office return option, your portable Wi-Fi should include the proper packaging for return.
Number of Connectable Devices
The number of devices that a pocket Wi-Fi will allow to connect will entirely depend on the portable Wi-Fi device, as well as the service provider. This number may range from 5-15. It is important to ask the rental company how many devices you will be allowed to connect to your portable Wi-Fi device rental when you are making arrangements.

Portable Wi-Fi vs. Travel
SIM

Cards

Travel

SIM

cards are another available option for Wi-Fi usage while traveling. These cards are often a more budget-friendly option, but do have a few restrictions. A benefit of traveling with a

SIM

card is that the card needs only to be inserted into a phone or tablet, and does not need individual charging. So, there is no need to carry around a device and charging cord, such as a portable Wi-Fi device. Consider these comparisons:
Devices and

SIM

cards from different countries may not be compatible,
The setup process for a

SIM

card must be done correctly, while a portable Wi-Fi device only needs the password.

SIM

cards can not be tethered or shared, while a portable Wi-Fi device can be used by multiple connectable devices.
Why Rent Pocket Wi-Fi In Japan?
Renting a portable Wi-Fi device in Japan provides the opportunity to stay connected during your trip. To locate destinations on google maps, read travel guides and ebooks like the travel companion book Japan by Rail ebook. Or, ensure you don't make a social faux pas by reading up on Japanese etiquette.
The rentable device will ensure a secure Wi-Fi connection from available 3G and 4G signals into a private and secure connection. It is easy to carry, to connect to, and to charge, while providing unlimited internet data with no roaming charges. A portable Wi-Fi router connects with multiple devices, offering unlimited internet data to all members in the travel group without having to navigate the confusing settings of trying to operate with a SIM card. While a portable Wi-Fi router must be rented, the cost is well worth the value of access to the internet while you travel.
How To Use Pocket Wi-Fi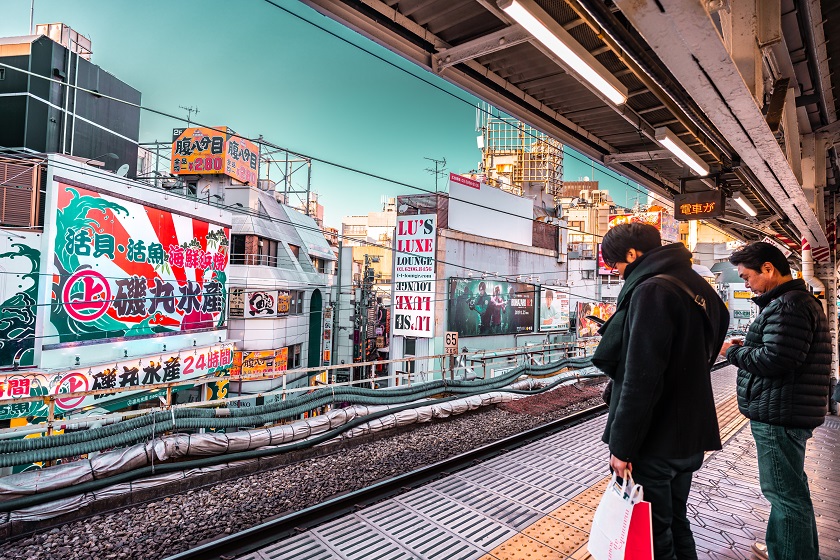 Using a portable Wi-Fi router is simple. Ensure the router is fully charged. This may take a few hours, depending on the manufacturer. When the device is charged, connect your device to the Wi-Fi, enter your name and password key once, you should be good for the entirety of the trip.
To use your Wi-Fi most efficiently, stay within 20-25 meters of the router for the strongest signal. If you are a heavy data user, consider purchasing a battery pack to charge up your pocket Wi-Fi and other devices while on the go.