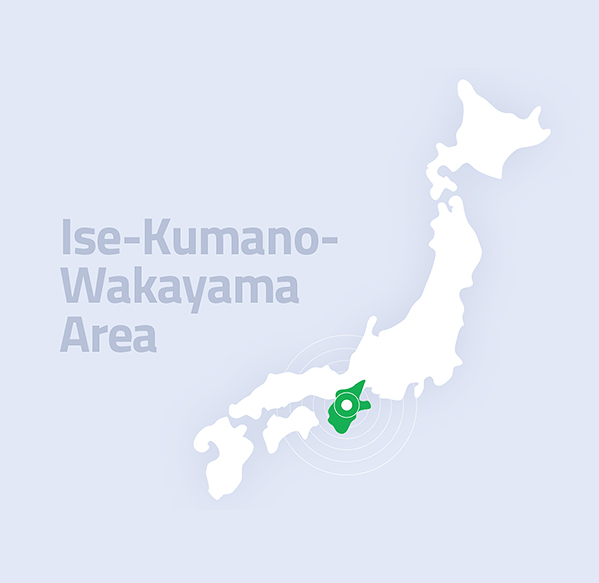 Info
This pass is a hidden gem for those who want to explore "off the beaten path". The pass provides access to the ancient pilgrimage route of the Kumano Kodo and is good for travel between Nagoya - Ise - Kumano - Wakayama - Kyoto and Osaka.
Available Passes
Child passes (6-11) are available for half price
Explore the JR Map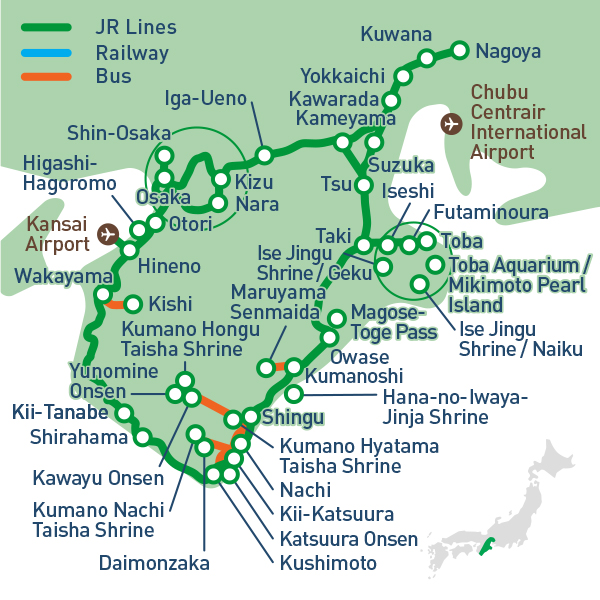 What's included?
Unlimited travel on non-reserved seats for JR conventional lines running between Nagoya, Matsusaka, Shingu, Kii-Katsuura, Shirahama, Wakayama and Kansai Airport.
The pass can be used up to 4 times to reserve seats for free on limited express trains, such as the Wide View Nanki, Kuroshio and Express "Mie" train services.
Wakayama Electric Railway line between Wakayama and Kishi.
Mie Kotsu Buses: Geku-Naiku line, Ise/Futami/Toba Excursion Bus "CAN Bus", Owase station - Washige, Owase station - Segiyama - Kumano Kodo Center, Kumanoshi station - Senmaida and Tori-toge pass entrance.
Kumano Kotsu Buses: Katsuura station - Nachisan, Shingu station - Hongu Taisha-front, Shingu station - Koguchi.
Rental bicycle "Ekirin-kun" at Wakayama station, Kii-Tanabe station and Shirahama station.
---
Limitations and things to keep in mind
Shinkansen lines are not included.
Travel on Nankai lines, e.g. to Koya-san is not included.
---
Eligibility details
The JR Ise-Kumano-Wakayama Area Tourist Pass can only be used by visitors entering Japan using a "Temporary Visitor Visa"
!
---
Exchange station locations
Tokyo Station
JR Central Ticket office / JR Tokai tours
Shinagawa Station
JR Central Ticket office / JR Tokai tours
Shin-Yokohama Station
JR Central Ticket office / JR Tokai tours
Nagoya Station
JR Central Ticket office
Kyoto Station
JR Central/West Ticket office
Shin-Osaka Station
JR Central/West Ticket office
Osaka Station
JR West Ticket office
Kansai Airport Station
JR West Ticket office
Itinerary recommendations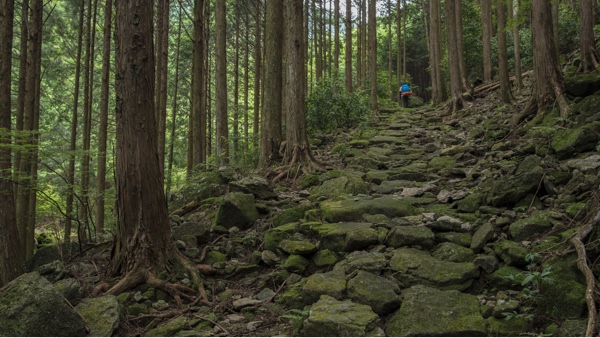 Hike part of the Kumano Kodo and experience the 1000 year old trails used by local monks.
Visit the Ninja museum near Iga-Ueno, one of the few authentic Ninja museums in Japan.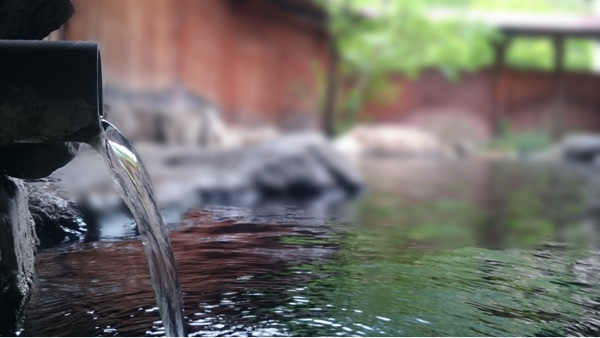 Take a break from everything at Kawayu Onsen, tucked away in the inland mountain forest.
---
Conditions of use
The pass cannot be used at an automatic ticket gate, please show your pass at a manned gate when entering and exiting the train platform area.
The pass can be refunded at any station where the pass can be exchanged in Japan, a 10% processing fee applies. Our general refund policy applies for refunds outside of Japan.
No refunds or re-issue is possible for a stolen, lost or damaged rail pass.
Pass users must carry their passport with them and show their passport upon request by JR Staff.
No compensation is given in the case of cancelled or delayed trains for whatever reason.
The pass is counted in days from midnight to midnight (as opposite to periods of 24 hours), the first day of use is counted as a full day, no matter what time you start using it.
Buy regional passes directly on our site.
Pick a region to check available options and prices:
---
Trusted by thousands of tourists monthly
We provide the highest possible quality of service. We make sure your visit to Japan is fun, and that travelling across country is safe and secure.