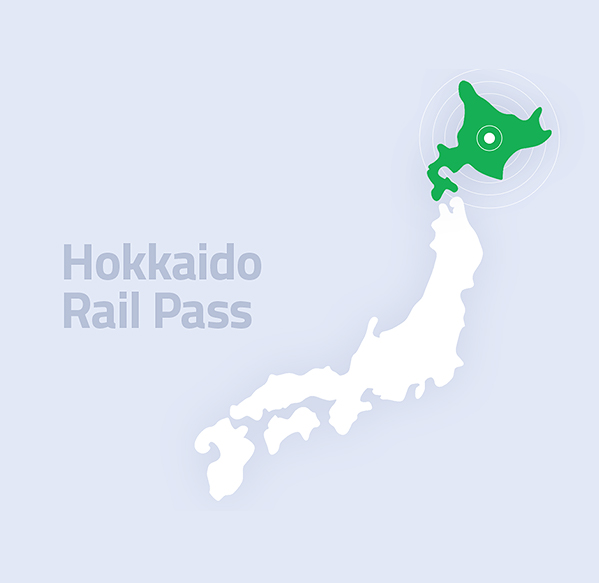 Info
The JR Hokkaido Pass is the perfect fit for travelers exploring Hokkaido. Enjoy fresh sashimi, lunch in Otaru, wander the lavender fields of Furano, attend the Snow Festival in Sapporo or enjoy the fine snow in one of the many winter resorts. That's just the beginning of the possibilities!
Available Passes
Child passes (6-11) are available for half price
Explore the JR Map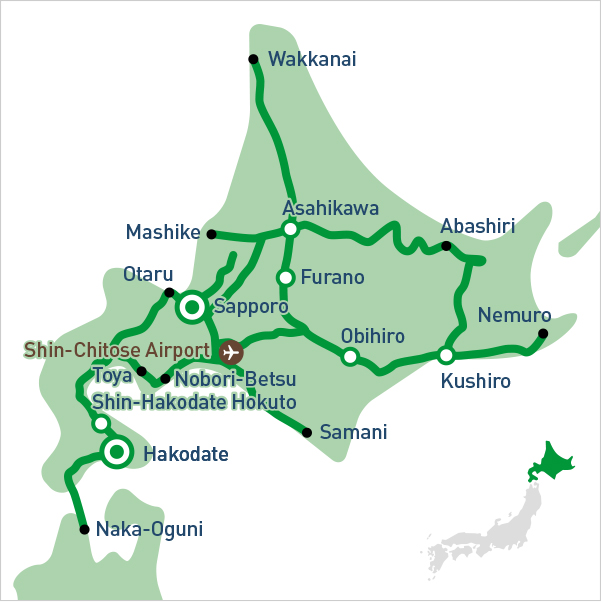 What's included?
This pass is valid for unlimited travel on all JR Hokkaido lines and train services, this includes ltd. express, express and local trains.
Seat reservations are available free of charge on ltd. express trains.
Local JR Hokkaido buses are included, such as the JR Bus in Sapporo.
---
Limitations and things to keep in mind
The Hokkaido Shinkansen from Shin-Hakodate-Hokuto are not included.
The South Hokkaido Railway, Sapporo Subway is not included.
Express buses (intercity) are not included.
Travelers wishing to use a Green Car must pay the limited express fare in addition to the Green class surcharge.
The date of use cannot be selected with the Flexible 4-Day Ticket and starts counting from the day it is activated.
---
Eligibility details
The JR Hokkaido Rail Pass can only be used by visitors entering Japan using a "Temporary Visitor Visa"
!
---
Exchange station locations
Sapporo Station
JR Information Desk
New Chitose Airport station
JR Information Desk
Hakodate station
Twinkle Plaza
Shin-Hakodate-Hokuto Station
JR Information Desk
Noboribetsu Station
JR Information Desk
Asahikawa Station
Twinkle Plaza
Obihiro Station
Twinkle Plaza
Kushiro Station
Twinkle Plaza
Abashiri Station
JR Ticket Window
Itinerary recommendations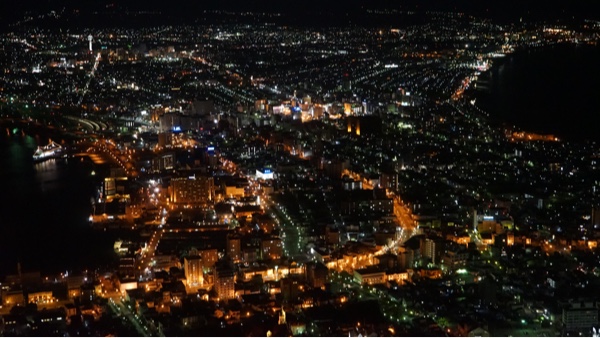 Hakodate, the most southern city of Hokkaido. During the day you can enjoy some of the finest fish from the local harbour, visit the star shaped Fort Goryokaku, then go up the ropeway of Mt. Hakodate for one of the finest night views in Japan.
Otaru, this small harbour town lies just 30 minutes west of Sapporo. Great for a day trip and some of the freshest Sashimi you'll ever taste!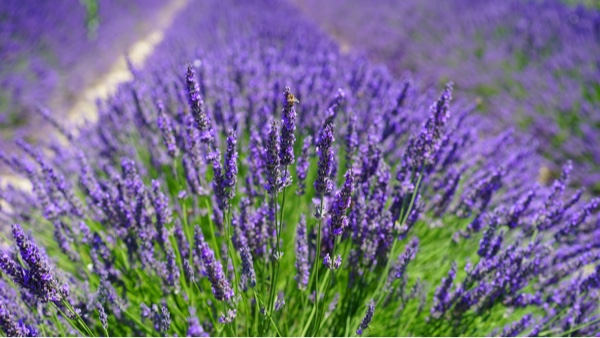 Furano, view the endless rolling fields of lavender and try some of the local lavender based delicacies.
---
Conditions of use
The pass cannot be used at an automatic ticket gate, please show your pass at a manned gate when entering and exiting the train platform area.
The pass can be refunded at any station where the pass can be exchanged in Japan, a 10% processing fee applies. Our general refund policy applies for refunds outside of Japan.
No refunds or re-issue is possible for a stolen, lost or damaged rail pass.
Pass users must carry their passport with them and show their passport upon request by JR Staff.
No compensation is given in the case of cancelled or delayed trains for whatever reason.
The pass is counted in days from midnight to midnight (as opposite to periods of 24 hours), the first day of use is counted as a full day, no matter what time you start using it.
Buy regional passes directly on our site.
Pick a region to check available options and prices:
---
Trusted by thousands of tourists monthly
We provide the highest possible quality of service. We make sure your visit to Japan is fun, and that travelling across country is safe and secure.