Table of contents:
Intro
Why March is a Great Time To Visit Japan
What To Do In Japan in March 2020
Don't Forget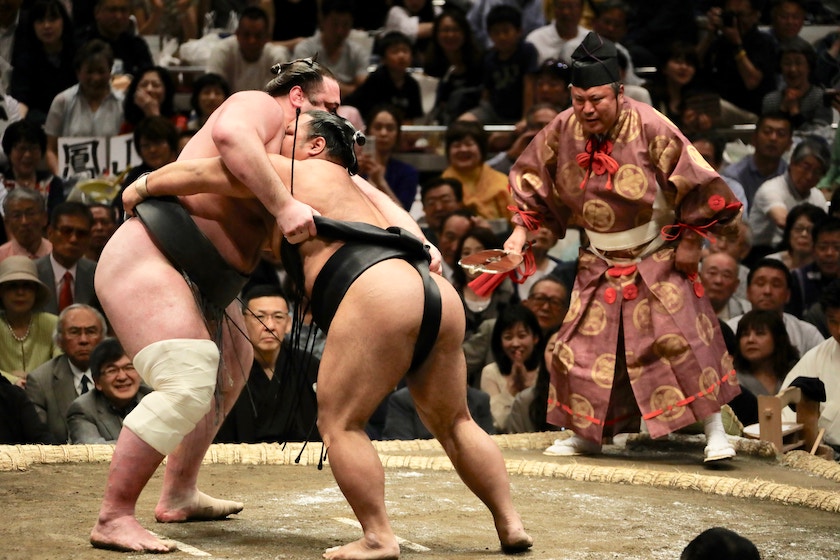 Intro
March your way into the holiday of a lifetime in Japan with a month that's absolutely packed with things to see and do right across the country. In Japan, every month is special and has its own unique qualities. Similarly, every year is a great time to visit because Japan is frankly unbeatable as a holiday destination, with something for almost every taste. Spectacular cities and amazing food? Check! History, culture and traditions? Check! Snowy mountains, lush forests, and white-sand beaches? Check, check, check. And that's just a taste of what it has to offer. 2020 is set to be one of the biggest years in Japan in recent memory and out of all the months, March might just be the very best time to visit. Why? In many ways, it's the 'Goldilocks' month – it's just right!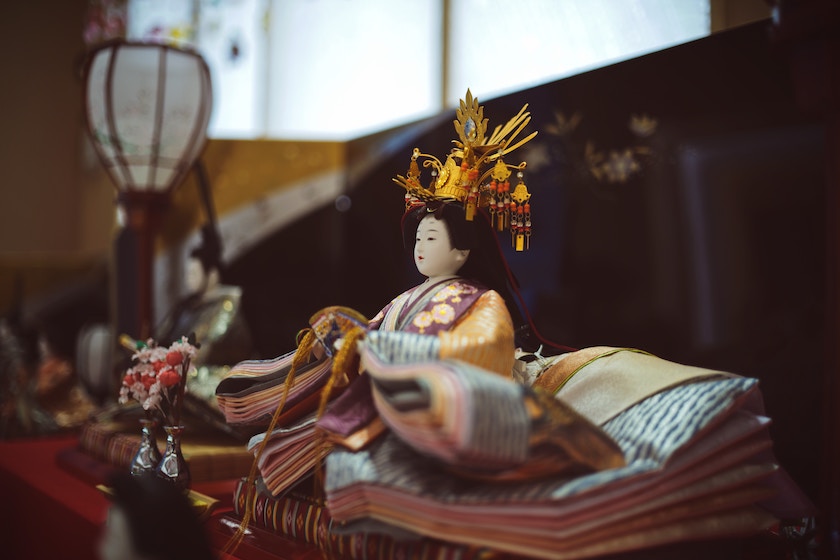 Why March is a Great Time To Visit Japan
Why is March such a good month to visit Japan? And what did we mean when we said it was the 'Goldilocks' month? Well, from March to May the weather is particularly pleasant in Japan. It's not too hot and it's not too cold. In fact, many would say it's just right – hence the Goldilocks reference. The advantage that March has over April and May is that it's not quite as busy. April is usually the peak of Cherry Blossom season in Japan and the end of the month (and beginning of May) is also Golden Week across the country. This year will also see the Olympics and Paralympics return to Tokyo in July, August and September (for much more on that read our Tokyo 2020 and the JR Pass page) so it's set to be one of the biggest, best, and busiest years on record in Japan. As a result, March is likely to be a quieter month, you'll also have lovely mild weather across much of the country, and there's a huge amount going on, from traditional festivals to sumo tournaments, animal adventures to anime conventions. We've put together a list of all of this and more, which will take you right across Japan (and back again). And of course, everyone knows the best way to get around is using Japan's excellent domestic rail network and the JR Pass for unlimited travel. Let's take a look at our Top 10 Things to See and Do for March.
What To Do In Japan in March 2020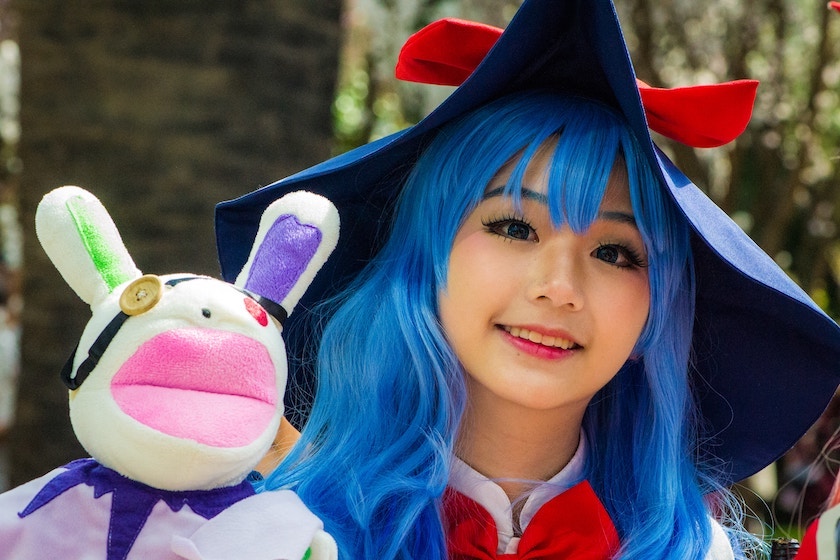 AnimeJapan
AnimeJapan is the biggest anime convention in Japan (and therefore, the world). If you love anime, cosplay, and everything connected to it, visiting this huge convention will be like a dream come true. Expect costumes, merchandise, toys, clothes, books, memorabilia, statues, announcements, mini shows, and much more for sale and on exhibition, as well as all the latest news and discussions from the world of Anime and companies such as Genco, Aniplex, Toei Animation, and Tatsunoko. If all things Anime sounds like your idea of heaven, you're definitely going to want to read our guide to Japan for Gamers, Otaku and J-Culture fans
Hina Matsuri
There are a huge amount of festivals (matsuri) in Japan, and several of the most important take place in March. For the purposes of keeping this list of things to see and do in March to a Top 10, we've picked out one in particular, Hina Matsuri (known as the 'Doll Festival' or 'Girls Day'), but we've also mentioned two other important festivals below, both of which take place during March and make spectacular attractions in their own right. Visit them all if you can!  
Hina Matsuri – Celebrated with traditional dolls called Hina Ningyo used to decorate homes and shrines, this festival known as 'Girls Day' or the 'Doll Festival' involves praying for the health and happiness of young girls across the country and takes place throughout Japan on 3 March. One of the most famous is Katsuura Hinamatsuri in Chiba. Also linked to Girl's Day is the Awashima Floating Doll Festival in Wakayama.
Higashiyama Hanatouro – A 'light' festival that is held twice a year (Winter and Spring) in Kyoto at different locations, Hanatouro means 'light and blossom pathway' and sees many temples and shrines open for special events between 6 March and 15 March. 
Omizutori – A traditional Japanese festival to mark the arrival of Spring and featuring a spectacular fire show, Omizutori is arguably the oldest matsuri in Japan having been found in 752AD – 1,250 years ago. It is held at Todaiji Temple – a UNESCO World Heritage site known for its buddha statue – from 1 March to 12 March. 
Sumo Spring Basho
This 'clash of the titans' in Osaka in March is not to be missed. There are six Grand Sumo Tournaments in Japan throughout the year and the Spring Basho 2020 will take place at Osaka Prefectural Gymnasium from 8 to 22 March. Sumo is another quintessentially Japanese spectacle and March is a perfect time to see it first-hand.
White Day
A quick way to describe Japan's White Day is that it's the reverse of Valentine's Day (or at least, what Valentine's is like in Japan). In Japan, Valentine's is the day a woman gives a present to the object of their affection. It's very much a one-way transaction and the recipient doesn't return the gesture until a month later on White Day. The gift is often chocolate, or sweets called 'honmei choco', and they are sometimes handmade. This is given to someone a woman is romantically interested in, while she can also give 'giri choco' or obligatory chocolates to male friends and co-workers. On White Day, the object of her affection has the chance to reciprocate with a gift of their own, although rules state it must be worth three times the value of her present. This gift is known as 'sanbai kaeshi'. 
Visit Japan's National Parks
March is a brilliant time to get outdoors in one of Japan's 34 National Parks. The country's national parks are said to be unique in the way they combine public, private and state-owned land. More importantly there are experiences to see, sights to behold and wonders to discover in the country's national parks that are entirely unique to Japan. From volcanoes, forests, marshes, beaches, coastlines, underwater marine habitats, onsen (hot springs) and snowy mountains, Japan's national parks are among the most spectacular in the world. Two accessible national parks that might make a good choice during the month of March are Nikko National Park and Fuji Hakone Izu National Park. 
Nikko National Park is the place to go for history lovers. The shrines and temples of Nikko, including the famous and iconic Toshogu shrine and mausoleum have been designated as a UNESCO World Heritage Site. You will also find Kinugawa Onsen, a hot spring town along the banks of the Kinu River, and the Nasu Volcanic Belt, which gives the area its stunning mountainous landscape. Starting at Tokyo Station or Ueno Station, use the JR Tohoku Shinkansen to get to Utsunomiya Station with your Japan Rail Pass before transferring to the JR Nikko Line to Nikko Station.
Arguably Japan's most famous national park, Fuji Hakone Izu is, of course, home to Mount Fuji – the beautiful and iconic active volcano. The area has much to offer including Fuji Five Lakes, the famous Chureito Pagoda, Hakone, the Izu Peninsula and the Izu Islands, as well as mountain climbing, peaceful onsen, beautiful beaches, and much more. It's also one of the more accessible national parks being a straightforward journey from Tokyo. Using your JRailPass, take the JR Chuo Line to Otsuki Station from Shinjuku Station in Tokyo before transferring to the Fujikyu Railway Line to Kawaguchiko Station.
For a full selection of our most highly recommended parks, read our guide to Visiting Japan's National Parks.
Go Whale Spotting
Japan has some of the world's most incredible and diverse wildlife living in, on and around its islands. Depending on which time of year you visit, you'll have the chance to see everything from snow monkeys to tanuki, giant salamanders to spider crabs, humpback whales to hammerhead sharks. March is a great time to see a very rare whale known as Baird's Beaked Whale in the Rausu area on the Shiretoko peninsula. Meanwhile, the Ogasawara Islands in Tokyo prefecture are a great place to spot Sperm and Humpback whales and if you're very lucky, more rarely observed Bryde's whales, Cuvier's beaked whales, and Short-finned pilot whales. You can also see female humpback whales migrating to give birth in March as they swim past Kyushu's southernmost island, Amami Oshima, en route to the Okinawa region. Once there, the Kerama islands are the best place to spot them. To find more about the huge range of animals, birds, and sea creatures, you'll have the chance to see in and around the country, read our Wildlife Tour of Japan
St Patrick's Day in Japan
Yes, even Japan celebrates St Patrick's Day. While not an attraction as such, if you happen to be in Japan over St Patrick's Day you'll definitely encounter parades, events, activities and much more, especially in the major Japanese cities. Look out for the parade in Tokyo in particular. It's definitely a spectacle! One thing that's synonymous with St Patrick's Day both in its native Ireland and wherever it is celebrated around the world, is… beer! And beer is yet another thing that Japan does brilliantly. The country has a growing reputation as a world-class producer of craft beer (not to mention it's bigger beer brands) and you can find out everything you need to know in our blog for beer lovers, Kanpai! A Craft Beer Tour of Japan.
Spring skiing
March is a surprisingly brilliant time to hit the slopes as there is still plenty of snow in the north of the country and the temperatures are slightly more manageable. Japan has more than 500 ski resorts with some of the best slopes and winter sport infrastructure anywhere in the world. For some of the very best, try Sapporo Teine, Niseko and Rusutsu, all in Sapporo, Furano, Asahidake and Tomamu in Hokkaido, or Hakuba Valley in Nagano. The latter has 11 ski resorts and is also home to onsen towns like Yuzawa and Nozawa where you can warm yourself up in a gorgeous hot bath after a thrillingly cold day on the slopes. Our Starting Guide to Skiing and Snowboarding in Japan is a great place to find out more. 
During March you could also attend Tsunan Snow Festival, which takes place in Tsunan City, Niigata Prefecture and features more than 2,000 lanterns. There are shuttle buses and taxis available from JR Tsunan Station. 
It's blossom season
Visiting Japan in March may give you two for the price of one when it comes to blossom season and hanami (the art and practice of 'flower gazing'). In March it can be possible to see both the end of the Plum Blossom season, which typically begins in February, and the beginning of the famous Cherry Blossom (Sakura) season, which lasts for around two weeks (depending where you are in the country) and whose arrival varies from year to year. The Japan Meteorological Association provides a Cherry Blossom forecast to help people keep track of when it's due to arrive – it's that important! Why? Well, the Cherry Blossom is more than just a flower in Japan, it signifies both the arrival of Spring and also the beauty and transience of life itself in both Shinto and Buddhist beliefs. Its arrival is celebrated with picnics in the park, special food and drink, parties, music, and much more. It's a very special and very popular time to visit Japan. If you don't mind the crowds, you'll not only have fun and the chance to share in the joyous atmosphere, but you'll be able to appreciate the beauty of the plum and cherry blossoms first-hand. Find out more in Everything You Need To Know When Travelling for Hanami
In March, try Bairin Park in Gifu Prefecture or Inabe Plum Festival in Mie Prefecture which features more than 4,000 plum trees and runs from February to late March.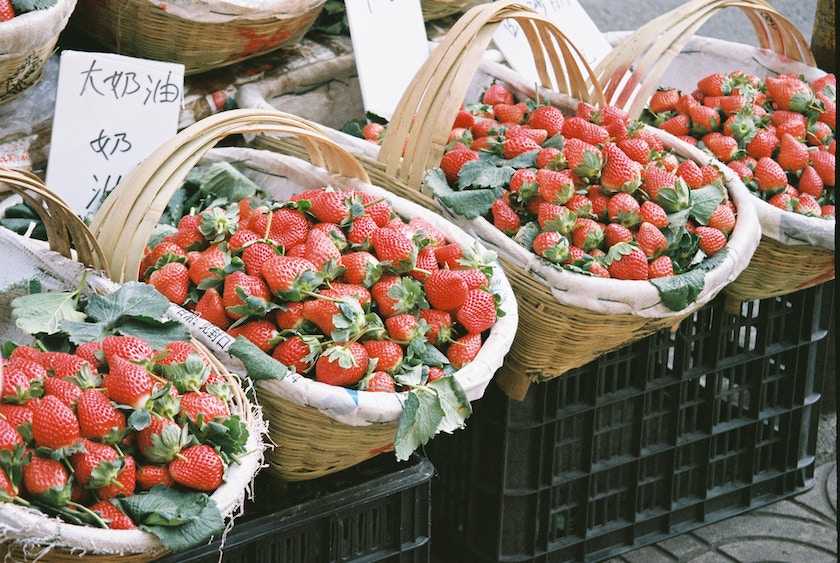 Strawberry picking Japanese-style
Strawberries are known as the Queen of Spring fruits in Japan and March is a perfect time of year to pick and enjoy the country's delicious strawberries. There are lots of strawberry farms across Japan and several close to major cities such as Tokyo and Kyoto. If you're visiting Japan this March and would like an afternoon picking and eating strawberries in the Spring sunshine, try Ichigo no Sato Farm in Tochigi Prefecture, which is one of the most famous areas in Japan for producing strawberries. You'll be able to pick and enjoy three different varieties – Skyberry (the newest with the biggest fruit), Tochiotome (the shiniest and sweetest), and Tochihine (the softest and most juicy). You can reach Ichigo no Sato Farm by train using the JR Pass by taking the from Tokyo and getting off at JR Oyama Station. It's a short taxi or bus ride from there.
Don't Forget