Table of contents:
Intro
Wild Animals in Japan (and Where to Find Them)
Japan's Incredible Sea life
Unmissable Wildlife Experiences
Don't Forget
Intro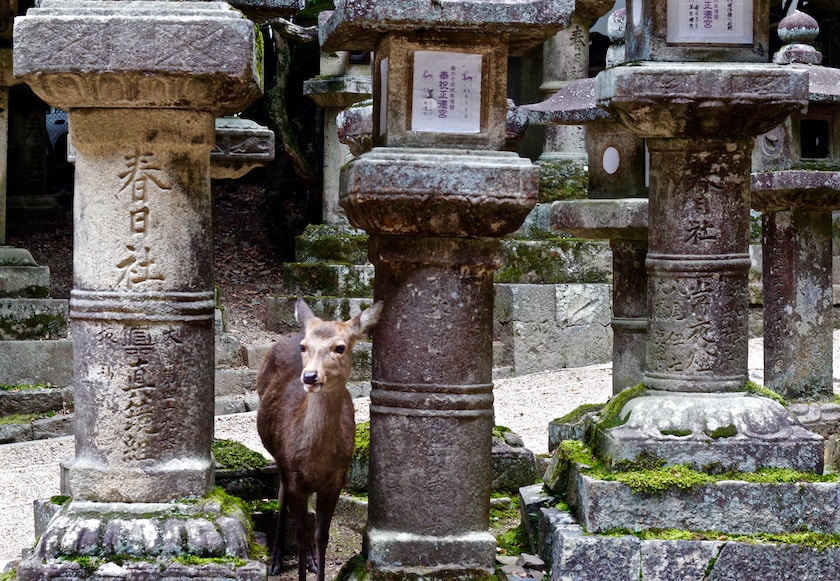 Are you ready to take a walk on the wild side? Japan's beautiful and diverse landscape – ranging from mountains, forests and wetlands, to beaches, subtropics and underwater worlds – feature some of the most spectacular and unique wildlife anywhere in the world. From snow monkeys to tanuki, giant salamanders to spider crabs, and humpback whales to hammerhead sharks, a wildlife tour of Japan is guaranteed to be a once-in-a-lifetime experience. The country is an ideal destination for animal lovers and, using our helpful guide, you'll find out where to go to see your favourite species, and the easiest, best-value way of getting there using your JR Pass for unlimited rail travel around Japan.   
Wild Animals in Japan (and Where to Find Them)
Shaped by millions of years of volcanic activity, river flooding and tectonic shifts, the archipelago of Japan encompasses a diverse range of climates, from the icy north of Hokkaido to the sub-tropical southern islands. This has resulted in distinct habitats with rich biodiversity and a huge range of flora, fauna and wildlife, which you would rarely find together in a single country. You may never have thought of going on safari in Japan, but you definitely can, and you'll find some of the most amazing wildlife in the world.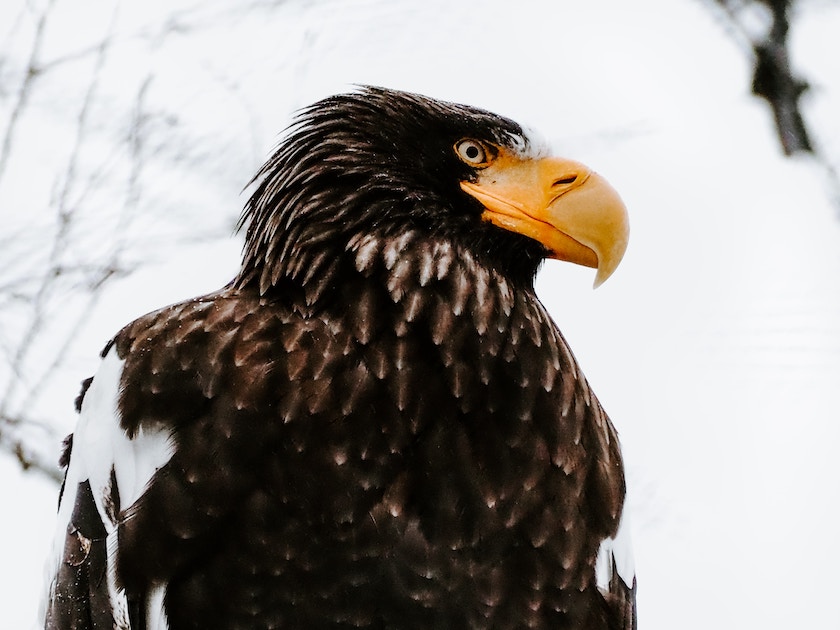 Incredibly – and contrary to expectations, given Japan's reputation for huge and futuristic cities – around 70% of the country's land mass remains uninhabited and undeveloped, which means these areas are a relative paradise for wildlife. And this doesn't even include the country's underwater habitats. As a consequence, the country boasts around 90,000 animal species, including more than 150 mammals and 600 birds, as well as a number of endangered species, and several endemic species you will only find in Japan. These include the Japanese macaque (or snow monkey as it is most commonly known), serow, giant flying squirrel, dwarf flying squirrel, weasel, red-backed vole, Amani rabbit and Okinawa Spiny Rat.  
With thousands of species to see, you'll be spoilt for choice during your walk on the wild side in rural Japan, so to help you plan your wildlife tour, we have put together a selection of some of the most amazing animals you can find in Japan, where to find them and how to reach them using your Japan Rail Pass
Snow Monkeys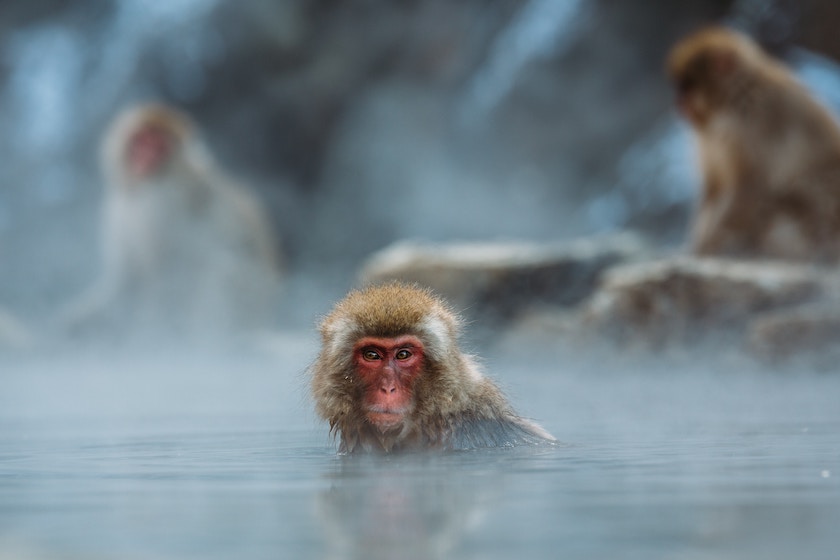 One of Japan's most famous and most recognisable endemic species, the Japanese macaque (snow monkey) is the world's northernmost living primate. You'll find these beautiful and distinctive creatures, with their pinkish faces and fluffy grey coats, in mountainous and densely forested regions of Japan, particularly Nagano Prefecture. A popular destination is the famous Jigokudani Monkey Park near hot springs where the snow monkeys bathe and frolic in the onsen (natural hot springs) to keep warm. Visit during December to March while it's super snowy. To get there from Tokyo, take the Hokuriku Shinkansen to Nagano Station using your JRail Pass, then take the Nagano-sen (Nagaden) train to Yudanaka Station, and it's a short bus ride from there to Jigokudani.  
Tanuki
Essentially a 'raccoon dog' (although it isn't closely related to the raccoon), Tanuki occupy a special place in Japanese folklore and culture and you can find this distinctive animal across the country. Tanuki features heavily in Japanese folklore and were considered to be mischievous (but friendly) shapeshifters and you will likely see statues of them throughout the country. You'll have the chance to see Tanuki roaming wild in Hiroshima Prefecture and even in Tokyo's heavily populated Koenji district. Just keep your eyes peeled   
Deer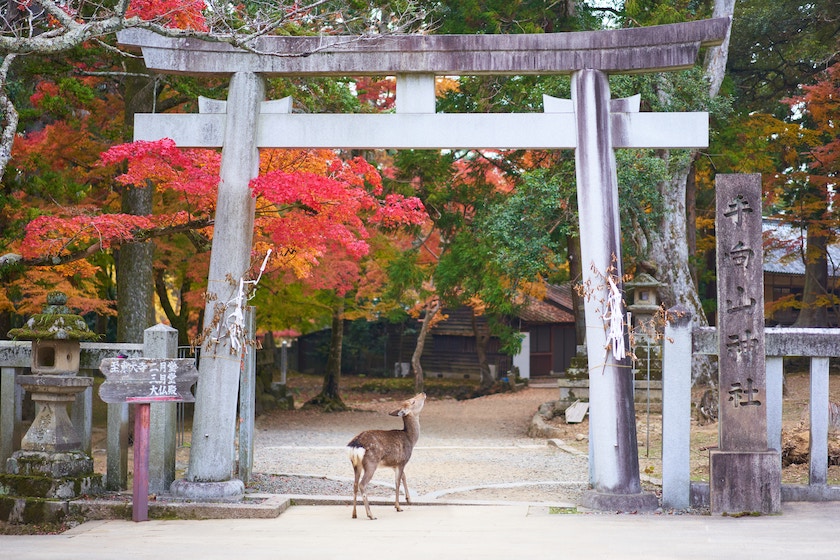 Deer are a national treasure in Japan (and were once considered sacred). They're also officially overabundant so you have a very good chance of seeing them. One of the best places to find them is by visiting Nara where they roam freely in the city and park. The best way to reach Nara from Tokyo using your JR Pass is via the Tokaido Shinkansen, taking around 2.5 hours from Tokyo to Kyoto Station, and then about 50 minutes from there to Nara Station via the JR Nara Rapid Line. 
Giant Salamander
At up to 5ft in length, this incredible 'living dinosaur' looks just as you'd imagine it. You can find the Japanese Giant Salamander in freshwater rivers. If you'd like to see one try one of the special tours in Nichinan, Tottori. You can get there from major cities such as Tokyo, Osaka, and Hiroshima by using your Japan Rail Pass and taking the JR Yonago line to Okayama Station or Yonago Station and from there take the Limited Express Yakumo train or the local Habuki train to Niimi. The nearest train station to Nichinan is Shoyama Station.
Giant Spider Crab
Easily one of the most spectacular (and arguably freakiest) creatures on the list is the Japanese spider crab. This giant of the seas is huge and a truly remarkable sight. It's the biggest arthropod in the world with a leg span of 3.5 metres. Yikes! However, they live at depths of 50-300 metres below the sea, so you're unlikely to see one in the wild (thankfully). Try Osaka's Aquarium instead. You can reach Osaka from Tokyo by using your JR Pass and taking the Tokaido Shinkansen.
Serow
A distant cousin to sheep and goats, the Japanese Serow is found in dense forested regions and can sometimes be seen scrambly nimbly across rocky slopes. They usually live alone or in pairs and can be found in Nagano Prefecture. 
Sea Eagles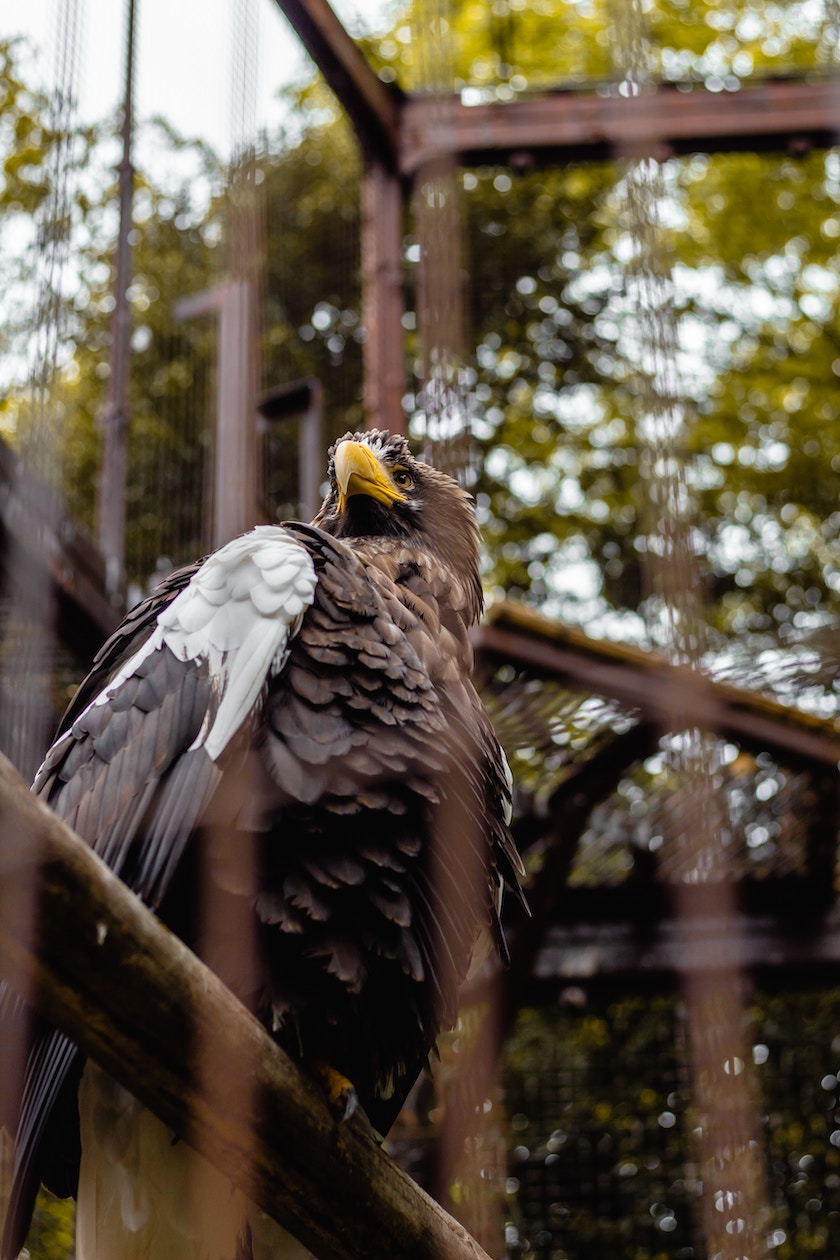 Steller's Sea Eagles are one of the largest eagles in the world and they are very distinctive thanks to their bright yellow beak and claws. The best time of the year to see these incredible birds is January and February in the Pacific waters off Japan. The reason? Sea Eagles love to eat Cod which can be caught in abundance in the Pacific at that time of year, giving visitors a fantastic opportunity to see these predatory birds in action. Try visiting Shiretoko National Park to view Steller's Sea Eagles. The nearest station is Shiretoko-Shari which is on the JR Semno line. 
Red-crowned cranes
These beautiful but sadly endangered birds are considered a symbol of good luck in Japan and, in folklore, were thought to live for one thousand years. Previously thought to have gone extinct, red-crowned cranes were re-discovered in Japan in the 1920s and have since been on the critically-endangered list. With such small numbers of in existence, seeing them in person really could be a once-in-a-lifetime moment. Visit Kushiro in Hokkaido to see this magnificent bird. Other locations include Akan International Crane Centre, Maruyama Park, and Shunkunitai Wild Bird Sanctuary. You can reach Kushiro from Sapporo Station using your JRail Pass and taking the Super Ozora Limited Express Train.
Yamaneko Wildcat
Japan is home to a number of varieties of wildcat. However, this one is worthy of a special mention, as it is so mysterious and hard to find – with some describing it as the 'Loch Ness Monster' of Japanese cats! The Yamaneko wildcat is related to (and somewhat similar-looking) to subspecies of leopard, perhaps crossed with a very slim and long domestic cat. One of the reasons it is so mysterious and hard-to-find is because there are so few left in the wild, with only 100-200 rumoured to remain in Japan. 
Bears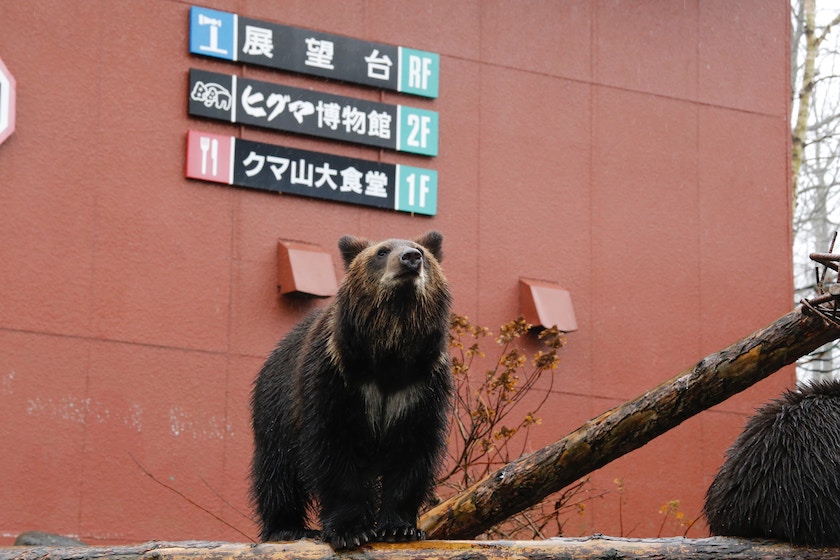 There are a number of different types of bear found in Japan, including the Asian Black bear, found on Honshu and Shikoku, and the Ussuri Brown bear found on Hokkaido. You are likely to spot a brown bear in Daisetsuzan National Park in Hokkaido. To reach this national park, which also boasts foxes, deer, and much more, use your JRail Pass to take a JR limited express train from Sapporo Station to Asahikawa for an hour and a half, then transfer to a bus and go to the entrance of the Asahidake ropeway called Sanroku Station.
Blakiston's Fish Owl
One of the largest species of owl in the world, Blakiston's Fish Owl is so named because it lives entirely on a diet of fish which it catches from the water using its talons. In Hokkaido, the Ainu people worshipped Blakiston's Fish Owl as a 'kamui' – a god or spirit – and believed that it protected their village. Try Rausu on the Shiretoko Peninsula, if you'd like to try and spot a rare Blakiston's Fish Owl. You reach Shiretoko by train from Sapporo Station. For full directions to Shiretoko, keep reading.
And that's not all of course. Far from it, in fact! As well as these wildlife highlights, you'll also have the chance to see a huge variety of other animals across Japan, such as giant hornets (the largest in the world), wild boar, red fox, squirrels, weasels, chipmunks, snakes (such as the mamushi – a poisonous pit viper), turtles, rabbits, dugong (a kind of sea cow) and many, many more, including marine life, which we'll come to shortly.
Japan's Incredible Sea life
With more than 6,000 islands, Japan's coastline and its underwater worlds are arguably even more varied than its landscape. Subsequently, the seas around the country feature some of the world's most diverse and visually-spectacular sea and marine life. Japan is regarded as a world-leading destination for all kinds of diving, from swimming with sharks, dolphins and turtles, to wreck diving past sunken World War Two ships and exploring coral reefs. You can read all about this in our Deep Dive into Japan guide. As well as diving in the tropical waters in southern Japan, you can explore the stunning coastline and cliffs further north where you might glimpse ice flows, bears or even whales migrating.    
Unmissable wildlife experiences
You can see wild animals in their natural environments across Japan by using your JRail Pass to journey to key locations, or you can visit dedicated National Parks, sanctuaries and animal parks to see your favourite animals up close and personal (and without having to trek through woodland and wetland if that's not your thing!). Below is a list of suggested wildlife experiences to try during your visit to Japan.
Jigokudani Monkey Park
As previously mentioned, the famous monkey park located near Yudanaka Onsen is a great place to see the iconic Japanese macaque bathing in the natural hot springs. To visit Jigokudani Monkey Park from Tokyo using your Japan Rail Pass, take the Hokuriku Shinkansen to Nagano Station, then take the Nagano-sen (Nagaden) train to Yudanaka Station, and it's a short bus ride from there to Jigokudani. 
Ishigaki Manta Scramble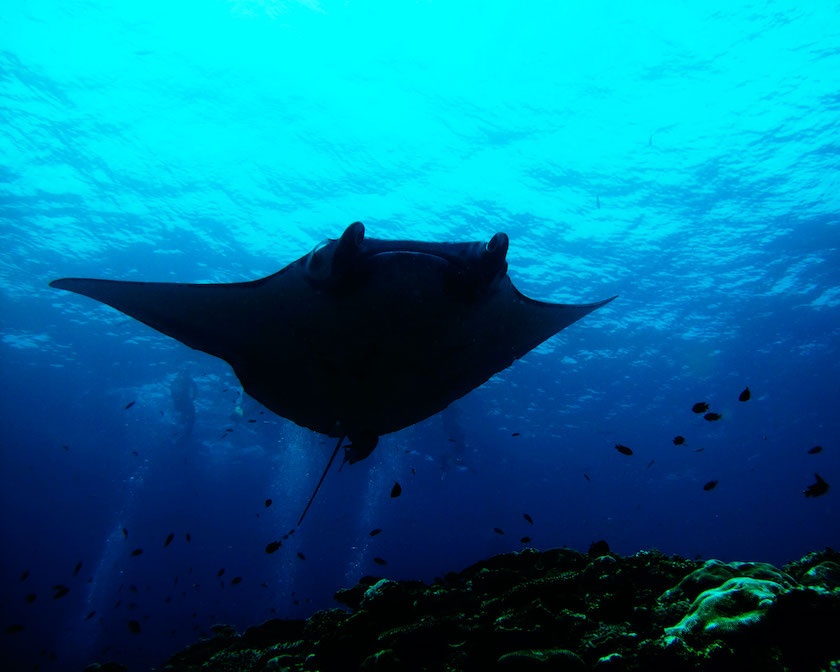 Technically, Japan's famous 'manta scramble' diving spot in Ishigaki, Okinawa, doesn't feature manta rays at all, but rather 'Mobula' Rays (a variety of Devil Ray). However, they are just as beautiful, with a wingspan of up to 2-3 metres they make for a spectacular sight. 
Nara Deer Park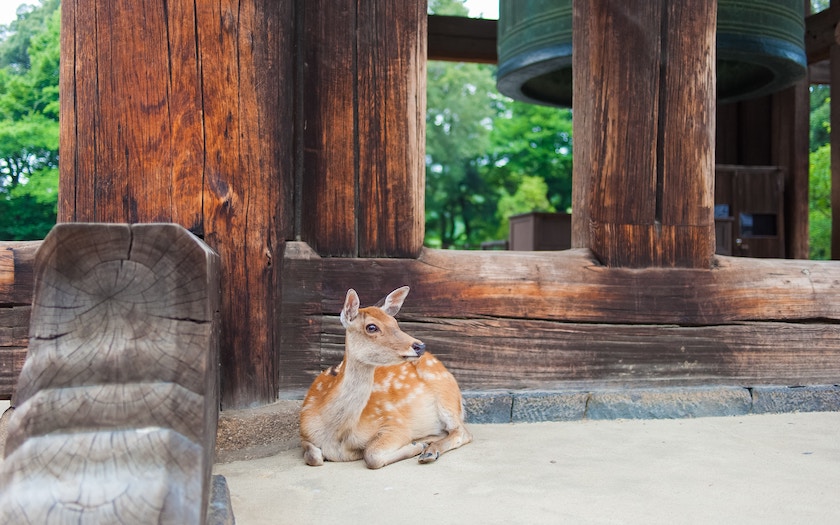 The serene temples, parks and shrines in Nara are also home to free-roaming deer – making this one of the best and most special places to visit if you would like to see deer up close. The best way to reach Nara from Tokyo using your Japan Rail Pass is via the Shinkansen, at around 2.5 hours from Tokyo to Kyoto Station, and then about 50 minutes from there to Nara Station via the JR Nara Rapid Line.
Yonaguni Sharks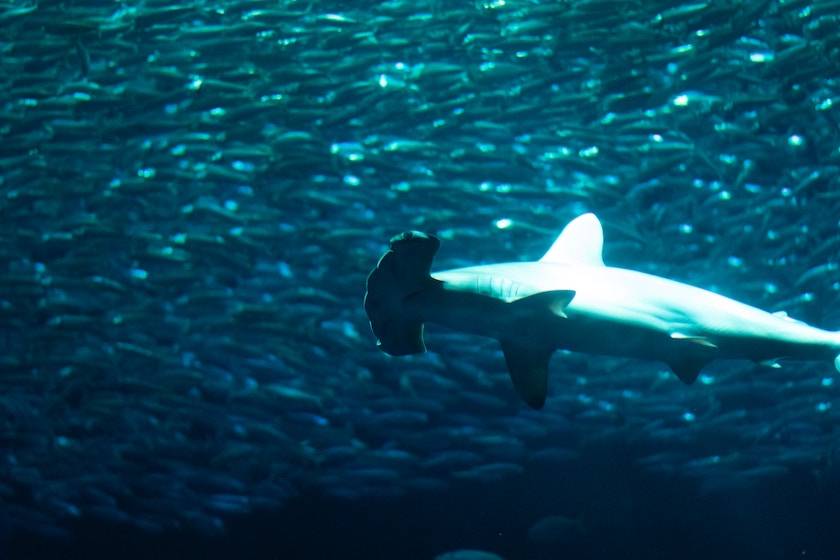 Ever wanted to swim with sharks? Yonaguni in Okinawa is home to a large population of Hammerhead sharks, and despite their fearsome appearance, people regularly swim alongside them in the subtropical Okinawa islands. 
Sea Turtles
Yakushima on the north coast is the place to go for turtle lovers. You can reach Yakushima Island by Shinkansen to Kagoshima, using your JRail Pass, and then transferring to a ferry, jetfoil, or plane.
 
The Birds of Hokkaido
Hokkaido, to the north of Japan, is an ideal destination for bird lovers with a wide range of birds to spot. To reach Hokkaido using your JR Rail Pass, take the JR Tohoku/Hokkaido Shinkansen from Tokyo to Shin-Hakodate-Hokuto and transfer to the Hokuto limited express to Sapporo.
Shiretoko Peninsula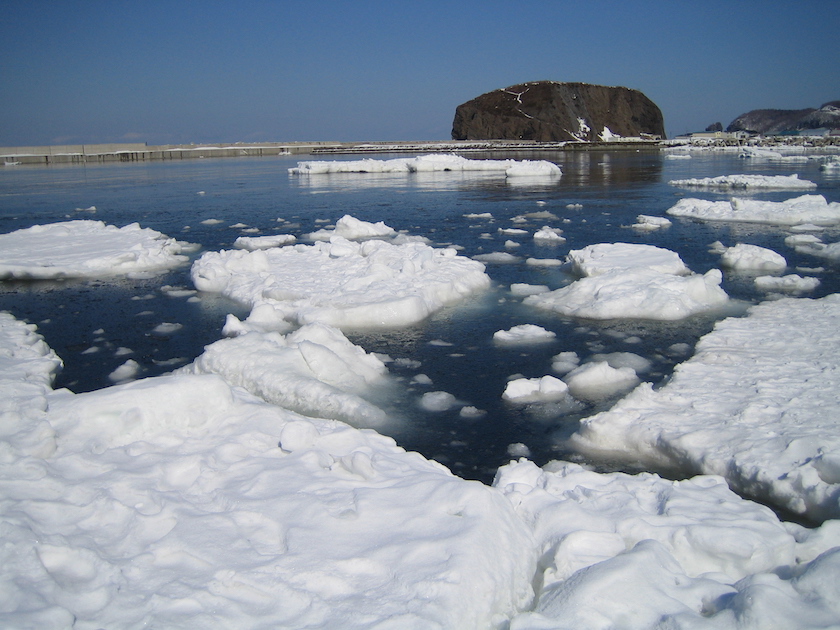 This UNESCO World Heritage site is a special destination for true lovers of nature and wildlife, thanks to its unique ecosystem and biodiversity (even by Japan's standards) in the far northeast of the country. As mentioned above, you can reach this incredible location using your JR Pass by travelling to Sapporo initially. From Sapporo, head to Abashiri Station or Kushiro Station via the Express and then transfer to JR Senmo line train bound for Shiretoko-Shari.
Rabbit Island
Okunoshima, known as Rabbit (or Bunny) Island for its large population of the adorable furry creatures, is located in Hiroshima. To get there from JR Hiroshima Station, travel via JR Mihara Station using your Japan Rail Pass to JR Tadanoumi Station. It's then a short ferry ride from the station to Rabbit Island! 
Don't Forget
Some of the best locations to view Japan's wildlife is by visiting the country's beautiful National Parks. You can read more about them in our guide. 




Japan is also a hidden gem when it comes to diving. Try swimming with hammerhead sharks and manta rays, or even whale spotting, then go for a relaxing scuba dive. Find out more by reading our Deep Dive Into Japan guide.


While exploring Japan's coastal regions you can also relax on one of the country's beautiful beaches. Read our Itinerary Tip: Beaches to find out where and when is best to go. 


Or maybe you're visiting the icy north to see the snow monkeys? In that case, you might be interested to know that Japan is also one of the world's number one destinations for snowboarding and skiing. Read our guide for more details. 


Why is a JR Pass the best value way to get around the whole of Japan? Read our guide to why the JR Pass is worth investing in