Table of contents:
What to Do in Uji
The Tale of Genji
Green Tea in Uji
When to Visit Uji
Getting to Uji with the Japan Rail Pass
Both Kyoto and Nara are famous for being great places to experience the more traditional and historic side of Japan. One smaller city that you may not have heard of that follows this trend is the city of Uji. Nestled between the two popular tourist destinations and surrounded by nature, Uji is mainly known for three things: World Heritage sites, tea and the Tale of Genji. To learn more about this little city with big appeal, read our following guide to visiting Uji and you'll find out what the best things to do in Uji are.
What to Do in Uji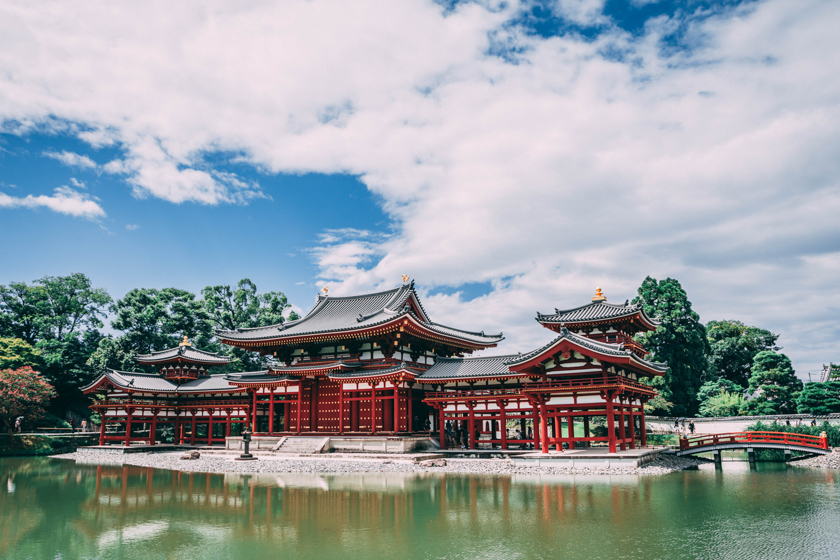 Uji is certainly a small city, but you'd be surprised how much it has to offer those who choose to visit. Much like its two closest neighbours, Kyoto and Nara, the city is best known for its great heritage and history. While there are other reasons to visit Uji, let's first focus on its major religious landmarks and the river that helps define the city.
Byodo-in Temple
Of the various temples in Uji, one you won't want to miss is the Byodo-in Temple. This historic Buddhist temple dates back to 1053 and is one of two World Heritage sites in the city. Byodo-in Temple is celebrated for its elegant Phoenix Hall, a picture of which actually adorns one side of the 10¥ coin. Within this deceptively tall hall you'll find a beautiful three-metre-tall statue of Buddha Amida. Aside from seeing the Phoenix Hall, make sure to visit the temple museum and see its assortment of artifacts.
Ujigami Shrine
Over on the Shinto side of things in Uji, the most important place of worship is the Ujigami Shrine. Like the Byodo-in Temple, this Shinto shrine is part of the Historic Monuments of Ancient Kyoto recognised by UNESCO. The shrine isn't particularly large but is shrouded in plenty of imperial history and is said to have been constructed by 1060. This makes it one of the oldest Shinto shrines in Japan.
Mimurotoji Temple
Next, we have the so-called "Flower Temple" of Mimurotoji hidden away up in the hills of the city. Mimurotoji Temple earns its affectionate nickname thanks to the vibrant gardens found through its expansive temple grounds that always seem to be in bloom no matter the season. Within the gardens you'll find countless different plants, including plenty hydrangea, rhododendron, azaleas and cherry blossoms. Oh, and several halls, a pagoda and statues of deities of course.
Mampukuji Temple
A fair bit further from the city centre to the north you'll find another of the best places to visit in Uji, Manpuku-ji Temple. Also known as Ōbaku-san Manpuku-ji, this is a Zen temple with a strong Chinese influence. Built much later than the others in 1661 by a Chinese monk, Mampuku-ji Temple is the head temple of the Japanese Ōbaku Zen sect and renowned for the vegetarian food it prepares. Having visited other temples in Uji, Ōbaku-san should provide a nice contrast.
Uji River
Carving through the city is the Uji River, one of the most beautiful spots in Uji. There's plenty of nature on display as you look along the river to the surrounding hills blanketed in forest, which is especially pretty come spring or autumn. To really relax, take a boat ride on a local boat usually used for cormorant fishing.
The Tale of Genji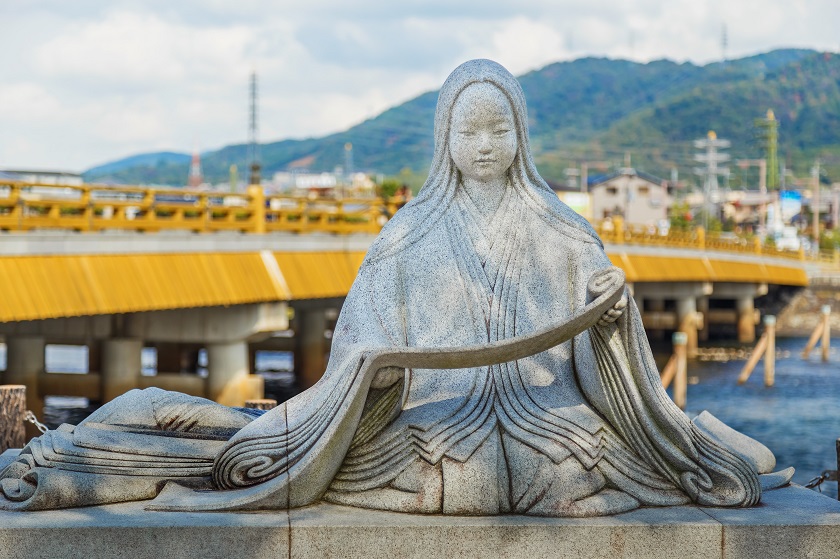 Did you know that the oldest novel in the world is believed to be a Japanese tale from the 11th century? The novel is The Tale of Genji written by Murasaki Shikibu, a Japanese noblewoman, recounting a romance story of a prince and his adventures. Uji is the setting for the final ten chapters of the novel, a fact that the city is still quite proud of.
No surprise then that there are multiple landmarks around Uji that commemorate that connection. One is a statue celebrating the novelist Murasaki Shikibu, just by the Uji Bridge across the river. But the city also hosts the Tale of Genji Museum dedicated to the story. Inside the museum exhibits show you what contemporary life was like during the period when the novel was set.
All of this should make it clear that Uji is an essential stop if you're going on a literary tour of Japan.
Green Tea in Uji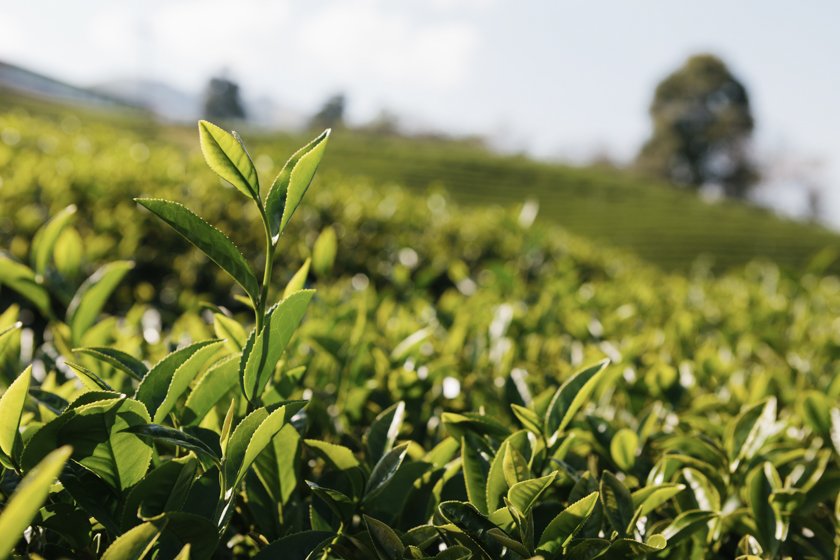 Drinking green tea is ever-present in life in Japan, being both the most popular beverage and part of many customs and traditions. Uji and its surrounding region has long had a reputation for its superior tea and it was one of the first places to properly adopt this habit from China.
While in the city, the best way to experience tea in Uji is by visiting one of its riverside tea houses. You'll also find Uji tea in most local restaurants and stores, while it's common to find matcha-flavoured food like ice-cream for sale. There are even certain places, like the Taihoan tea house where you can experience a traditional Japanese tea ceremony first-hand.
When to Visit Uji
Because of its position near other major tourist destinations like Kyoto and Nara, Uji couldn't be easier to include in your itinerary. Just as spring and autumn are the best times to visit these places, so too are they the best time to visit Uji. April, May and October each offer comfortable weather, as well as the spectacular colours that come with spring blossom and autumn leaves in Japan. As for other times of year, expect summer to be hot and humid, and winter to be relatively chilly.
Getting to Uji with the Japan Rail Pass
Reaching Uji while travelling the country with a Japan Rail Pass is probably easier than you realise. All you need to do to get there is take the JR Nara Line from Kyoto and hop off at Uji Station near the city centre. From there it's a short walk to the many attractions listed in this guide. So, clearly an Uji day trip from Kyoto is pretty easy to do.