Table of Contents:
What to Do in Aizuwakamatsu
What to Do in the Aizu Region
When to Visit Aizuwakamatsu
Getting to Aizuwakamatsu with the Japan Rail Pass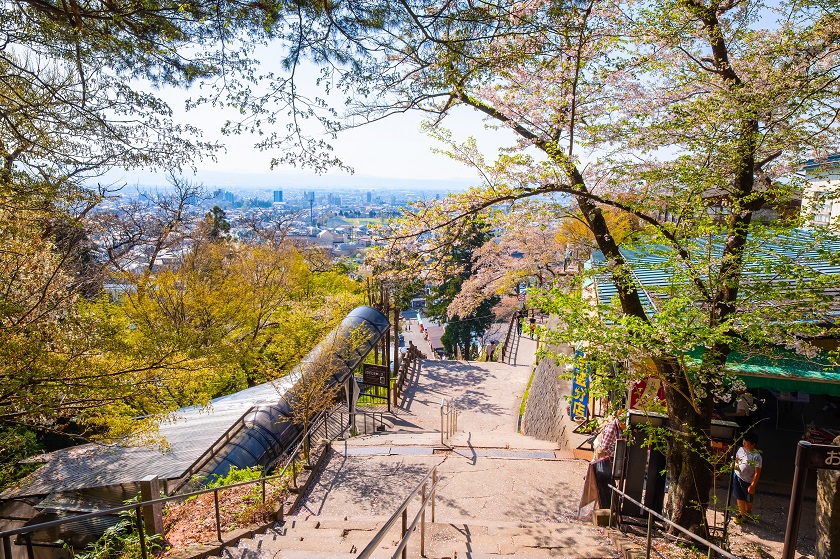 Known as the 'Samurai City', it's hard not to be intrigued by the historic city of Aizuwakamatsu. The city in the Fukushima Prefecture earned the name because it was one of the last places in Japan to give up the feudal culture of samurai and shogun during the Meiji Restoration in the 19th century. That warrior history has been carefully preserved in Aizuwakamatsu, with many of the best places to visit in Aizuwakamatsu related to this heritage. If you've ever been interested in Japan's samurai, then a trip to Aizuwakamatsu is definitely in order when you next travel to Japan.
What to Do in Aizuwakamatsu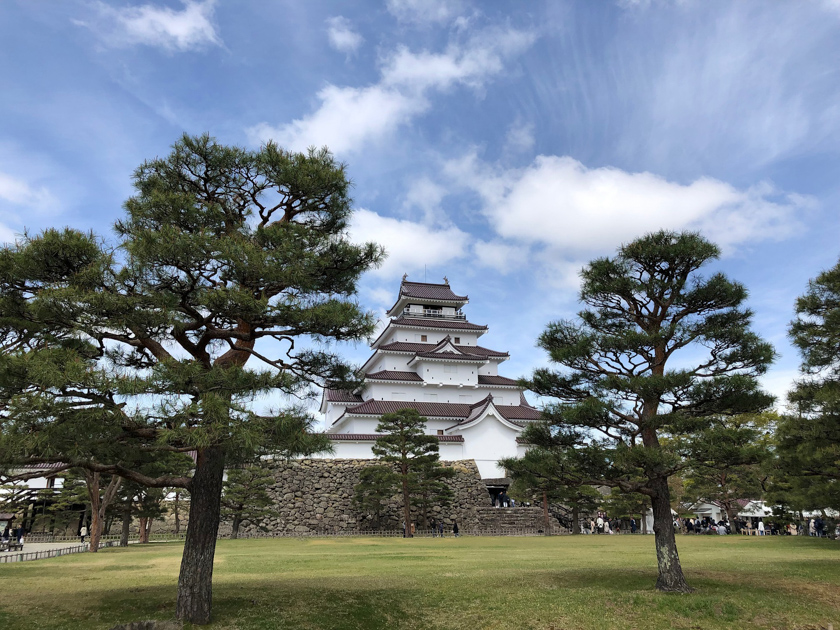 If you take the time to visit Aizuwakamatsu you won't be disappointed with the great volume of fun things you can do there. The city is full of history and culture, surrounded by a landscape dotted with lakes and mountains. While there's plenty waiting for you in the wider region of Aizu, let's first just look at the best things to do in Aizuwakamatsu.
Tsuruga-jō Castle
One of the things you'd likely expect from a city with such strong feudal heritage is a castle and Aizuwakamatsu doesn't disappoint thanks to Tsuruga Castle. Even though it's a concrete reproduction of the original, that fact doesn't make it any less impressive. Tsuruga Castle, built in 1384, saw plenty of action during the Boshin War of 1868 as its occupants tried to cling to the old ways. Aside from this history, one thing that makes Tsuruga Castle special is its red tiled roof, something no other castle in Japan has.
Aizu Bukeyashiki
When visiting Aizuwakamatsu, one place you don't want to miss is the Aizu Bukeyashiki, a traditional samurai residence. During the Edo Period, this residential complex was home to some of the most important samurai in the region. Even though it was destroyed during the Boshin War, this historical landmark was faithfully rebuilt to look as it once did. There are 38 rooms to explore in the complex that together help paint a picture of life for the samurai who resided here.
Iimori Hill
There are many stories tied to Aizuwakamatsu and the history of the Boshin War, with Iimori Hill on the eastern edge of the city at the heart of one of them. It is said that a group of boys loyal to the shogun committed ritual suicide on the hill, mistakenly believing Tsuruga Castle to have fallen. Their loyalty to their cause has made Iimori Hill quite famous and there are several museums on the hill dedicated to the boys, who's unit was called the Byakkotai. Visiting Iimori Hill provides a good opportunity to learn more about this chapter in the city's history.
Oyakuen
A lovely Japanese landscape garden you can visit in Aizuwakamatsu is the Oyakuen. Actually a medicinal herb garden rather than one associated with spirituality, citizens of Aizuwakamatsu have helped care for this garden since the 18th century. With a pond, a tea house and many carefully manicured gardens to stroll between, the Oyakuen is one of the more peaceful places you'll find in the city.
Higashiyama Onsen
Speaking of relaxation, Aizuwakamatsu is also quite well-known for its many hot spring resorts that share its valley. One of the best known is Higashiyama Onsen, a long-standing onsen resort up near the mountains that is surrounded by forest greenery. Here you'll find several large ryokan that will let you both unwind and also enjoy a very Japanese experience.
What to Do in the Aizu Region
Beyond the city of Aizuwakamatsu there are all sorts of interesting places to visit around the Aizu region. Whether you're interested in smaller historic towns or want to see beautiful natural scenery, the Aizu region will give you plenty of good reasons to stick around a little longer.
Ouchijuku
Japan's post stations can be a real delight to visit and one of the most beautiful in the Aizu region is Ouchijuku. This small town once provided rest and food to travellers journeying along the Aizu Nishi Kaido trade route and has been preserved to this day. Wandering its humble main street lined with traditional thatched buildings you can see what life was like back then.
Lake Inawashiro
Out to the east of Aizuwakamatsu lies Lake Inawashiro, Japan's fourth largest lake. The lake sits along the edge of Bandai-Asahi National Park and is adored for the way it perfectly reflects towering Mt. Bandai on its surface. You won't have trouble understanding why it's known as "Heavenly Mirror Lake" when you see its reflections. Besides the swans that call the lake home, you'll also see lots of cherry blossom in spring and vibrant autumn leaves come autumn.
Tō-no-Hetsuri
For a magical nature spot that photographers won't be able to get enough of, head for the cliffs of Tō-no-Hetsuri in Ōkawa Hatori Prefectural Park. The cliffs run for 200 metres along the Aga River and feature a bunch of distinctive formations each with their own names. To reach the main viewpoint, visitors need to cross a suspension bridge, itself adding to the scenery there. Tō-no-Hetsuri is best viewed in summer when the wisteria are in full bloom or later in autumn when the leaves are speckled with colour.
When to Visit Aizuwakamatsu
Even though Aizuwakamatsu is found in quite a mountainous area, don't expect it to have all that cold of a climate. Yes, winters in Aizuwakamatsu can get fairly cold, but it actually experiences hot summer weather as well. Therefore, the best time to visit Aizuwakamatsu is in either spring or autumn, particularly the months of May, June, September and October. These times of year provide comfortable outdoor weather and give you a good chance to see either the spring bloom or autumn leaves.
Getting to Aizuwakamatsu with the Japan Rail Pass
Despite being quite a distance from the most popular tourist destinations in Japan, you won't find it hard to reach Aizuwakamatsu with the Japan Rail Pass. Travelling from Tokyo, take the Tohoku Shinkansen to Koriyama, where you then change to the Ban-Etsusai Line for Aizuwakamatsu. Both legs are covered under the JR Pass so you shouldn't have any worries getting there.