Known as 'Dog Island', this former pirate hideaway in Japan's Seto Inland Sea is a peaceful and beautiful destination, especially if you love modern art.
Table of contents:
Intro
A Brief History of Dog Island
Visit Inujima
Things To Do On The Island
How To Get to Inujima
Nearby Attractions
Bonus Tips for Island Explorers
Intro
Japan's Seto Inland Sea is home to a number of beautiful and fascinating islands to discover and explore. If you're looking for an adventure off the beaten path and an escape from city life, these gorgeous islands are a great choice. Okunoshima 'Rabbit Island' and Naoshima 'Art Island' might be the most famous, but the former pirate hideaway of Inujima could be the prettiest. Named 'Dog Island' because of its distinctive shape, like a sitting dog, Inujima brings together the best of both islands. Like Naoshima and its sister island Teshima, the island has embraced modern art and like Okunoshima it has a huge amount to see and do if you enjoy the outdoors. From picturesque campsites to walking and hiking trails, swimming and sea kayaking, the list of activities go on and on. We'll tell you how to get to Inujima with the JR Pass, what to see and do on the island, nearby attractions and much more, in our comprehensive guide to this beautiful little island.
A Brief History of 'Dog Island'
Like many of the islands in the islands in the Seto Inland Sea, Inujima has a fascinating history. Legend has it that centuries ago pirates who sailed the seas used Inujima as a hideout while carrying out raids along the coast. In Japan's feudal era, Inujima was also an industrial site and produced granite blocks for building the country's magnificent castles. Many of Japan's most beautiful castles, including palaces in Tokyo and Kyoto, are said to have had granite from Inujima. Osaka Castle's stone walls were built from Inujima granite as well as the torii gates of Tsurugaoka Hachimangu Shrine in Kamakura. The island's quarries also provided the stone for the construction of Osaka port during the Meiji Period. This gave Inujima its other name – The Island of Stone. The name 'Dog Island' comes from the distinctive shape of the island in the Seto Inland Sea which to some people resembles a sitting dog although other stories tell of a famous merchant lost at sea who was guided to safety by the outline of a dog's shape. Later, in the early 20th Century, Inujima continued its industrial heritage when it became the prospering base of a major copper smelting refinery. However, when the global economic crash of the 1920s sent copper prices plummeting, the refinery ultimately proved unsuccessful and was abandoned. The chimney stacks and buildings remain to this day however, having been designated as a unique heritage site, and provide a wonderfully atmospheric backdrop to this small and peaceful island with its gentle hills, picturesque trees and beautiful coastline.
Visit Inujima
Today, Inujima attracts visitors from across Japan and around the world. It has taken on a new identity that merges its industrial past with a present centred around contemporary art. Using the abandoned refinery buildings and the island's famous granite, a successful art museum – the Inujima Seirensho Art Museum – opened in 2008. The museum acts as a central hub for a number of artworks and exhibits around the island for visitors to discover. Inujima Seirensho Art Museum was the brainchild of Hiroshi Sambuichi who created the building from the remnants of the industrial past, without heating, air conditioning or other modern features, as a way of demonstrating the union of art and nature and having a minimal impact on the environment. This innovative project won the Japan Institute of Architects Grand Prize in 2010. The museum is divided into four main galleries created by artist Yukinori Yanagi and based around the four elements, as well as solar and geothermal energy – the Sun gallery, the Energy hall, the Earth gallery and the wind in the Chimney hall. The art continues around the island with individual pieces plus the Inujima Art House Project, which saw five unoccupied houses turned into permanent attractions. Artist Haruka Kojin, who works with glass and optical effects, helped design S-Art House and Art A-House while other artists put their stamp on some of the other homes. The architect Kazuyo Sejima – who designed the art house project galleries – won the Pritzker Prize in 2010 for his work on the island.
Thanks to all of the contemporary art on the island, Inujima has become a venue for the Setouchi Triennale modern art festival. Alongside Inujima's newfound identity as a hub for art lovers, it is also a beautiful place to discover and explore in itself. It has a reputation as being small and sweet and features a tiny rural village of picturesque old-fashioned Japanese homes and less than 100 inhabitants. The narrow alleyways are delightful to wander along and the whole island can be explored over the course of a few hours. There are also campsites on the beaches and fields and the old refinery ruins make for great photography. Inujima is a lovely peaceful island that's ideal for anyone looking for something a little different.
How To Get to Inujima
There are a couple of different ways to reach Inujima using the JRailPass. First, you need to get to Okayama, which can be reached from any direction on the JR Sanyo Shinkansen. Then, you can take the JR Ako Line from Okayama to Saidaiji Station. Next, take a bus to Nishi Hoden, which is a short walk to the ferry terminal. Ferries depart every 1-2 hours and take 10 minutes to reach the island. You can also reach Inujima by ferry from Naoshima, which in turn can be accessed via Uno port or Takamatsu.
What To Do On The Island
As well as being small, pretty and peaceful, Inujima is known for its abundance of activities. It may be small, quiet, and relaxing, but there's plenty to do too. The island is covered with small garden plots and houses where the locals (rumoured to be descended from the pirates who once roamed the nearby sea) live. Here's our list of recommended activities:
Art
The most obvious attraction on the island is, of course, contemporary art. As well as the modern art attractions we've already discussed above, the Inujima Seirensho Art Museum also includes an exhibition that pays tribute to famous novelist Mishima Yukio featuring fragments from his former house suspended in the air. You can read more about Mishima in our Literary Tour of Japan.
Yamajinja Shrine
Located on a hill a few minutes from the harbour, Yamajinja Shrine is where the guardian deity of stone-cutters resides and is well worth a visit. Other local landmarks include a stone monument inscribed with the 'Olive Song' on the west of the island.
Camping
Inujima's camping season runs from April through to October each year. There are several different campsites to choose from, including beaches and fields, depending on the terrain you prefer, and reservations are needed to secure one of the 40 available tent spots.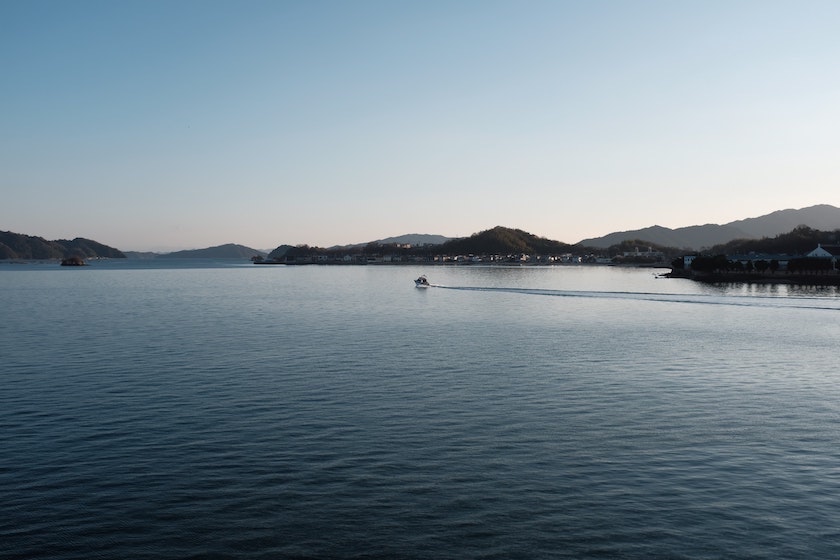 Sea Kayaking
The island's bay area is ideal for sea kayaking and you can book a qualified guide to teach you. It's a perfect spot for beginners. You can also enjoy swimming in the ocean off Inujima beach.
Walking and Hiking
Although it's small in size, Inujima is a great place for walking and hiking. If you love the outdoors then there is plenty to explore among the island's gentle hills, picturesque greenery, beaches and coastline, and the abandoned copper refinery ruins. There are also many stone walls – a visual throwback to Inujima's famous days providing granite to Japan – and ponds which were formally stone quarries.
Local Cuisine
There is a cafe, a couple of small restaurants by the port, and one or two other places to eat on Inujima and the island is known for its local delicacies, such as Takomeshi (rice with octopus). Another local favourite is donburi (rice bowl) with sole and a sauce.
Nearby Attractions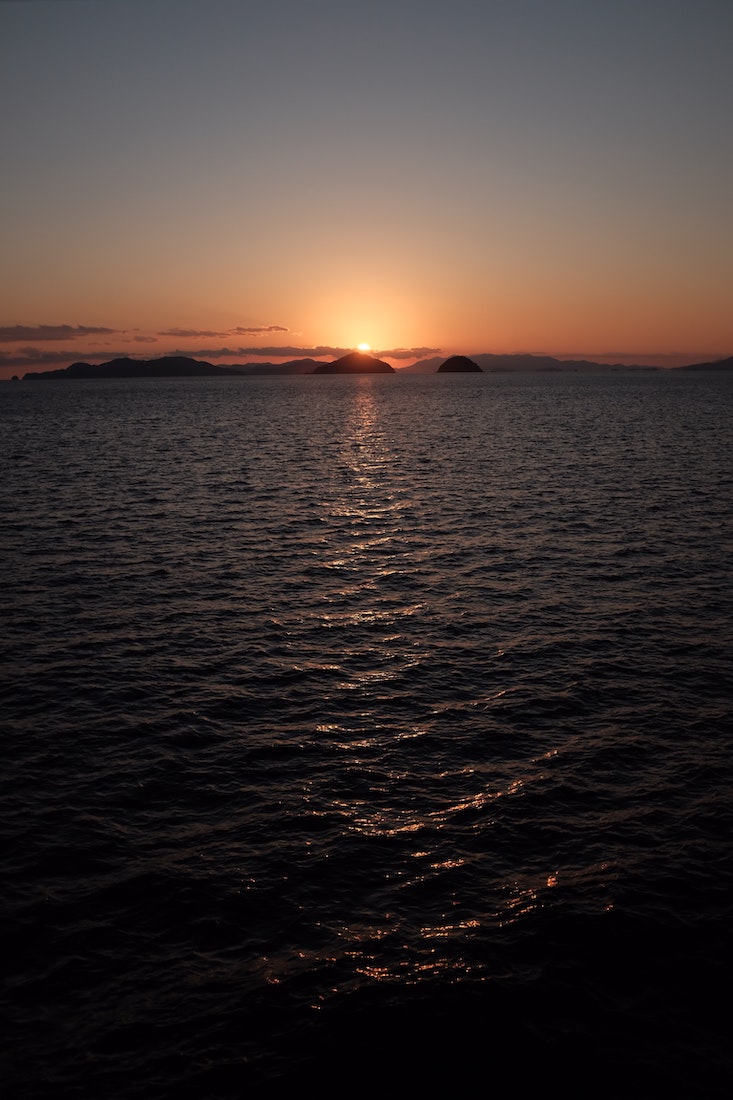 Naoshima and Teshima
Sister islands Naoshima and Teshima in the Seto Inland Sea are also famous for integrating modern art into their natural beauty. You can read all about both islands in our guide to Naoshima Art Island and the JR Pass.
Okunoshima
Known as rabbit island for the abundance of cute bunnies living on the island, Okunoshima has become a major tourist attraction in recent years. Find out more in our Guide to Rabbit Island.
Hiroshima
Famous for the atomic bomb, Hiroshima offers much more than WW2 history and is well worth a visit. Read our Guide to Visiting Hiroshima for more.
Cycle the famous
The Seto Inland Sea is also home to Japan's most famous cycling route (and one of the best in the world) – the Shimanami Kaido, a 70km stretch of expressway with special lanes for cyclists and breath-taking views of the Seto Inland Sea. Discover more about Japan and cycling (as well as the Shimanami Kaido) in I Want To Ride My Bicycle: Japan's Best Cycle Routes.
Bonus Tips For Island Explorers
If you're interested in adventures off the beaten path, you may want to read our guide to The Most Remote Places in Japan.
Remember, if you're exploring somewhere more remote, it's helpful to stay connected in case you need directions, language advice or other help. PocketWifi is a great way to do this and will save on unexpected data charges.
Japan's coastline is famous for its beauty and diversity. And while you might not associate Japan with beaches it has some of the best in the world. Discover Japan's Best Beaches and Watersports Destinations in our comprehensive guide.
Alongside this, Japan is also a hidden gem for divers. Find out more by taking a Deep Dive into Japan.