Geographically, Japan is a relatively small country. Its total area is 145,936 square miles, which makes it 63rd in the world in terms of area. Despite its size, it has a surprisingly diverse array of landscapes, national parks, unique cities, and attractions.
Japan is also an influential country when it comes to culture and business, and its cities are among the most populated and well-organized on the planet.
These traits make this East Asian country very interesting for tourists regardless of their interests, budget, or travel preferences.
Of course, the diversity of destinations and attractions means that visitors need to plan well so that they can focus their trip on the regions and cities that have the attractions that they want to see. Thanks to the countrywide train network and easy-to-use rail passes, you can enjoy multiple destinations during a visit to Japan.
Here is an overview of Japan's regions and the most-notable attractions in each.
The Islands of Japan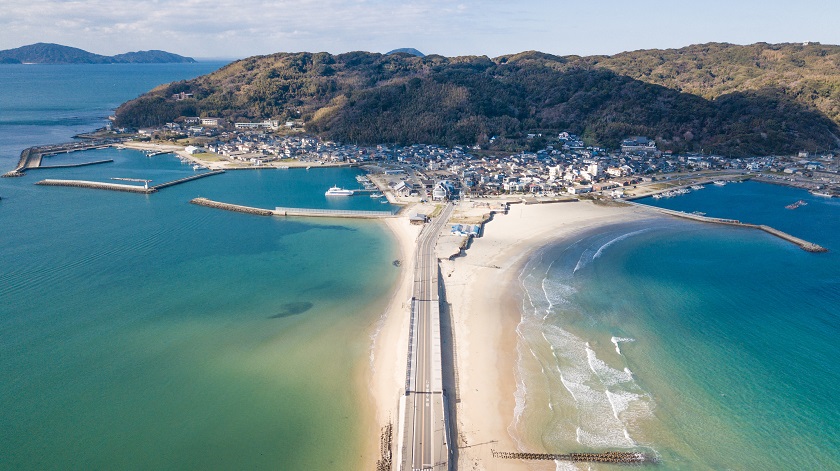 Japan is an island nation with four main islands. Hokkaido, the second largest island, is the northernmost landmass in Japan. Known for its heavy snows and native Aino culture, it has one hub city, Sapporo.
Honshu is the largest island, and it is also home to a majority of the country's population. More than 80% of all Japanese people live on Honshu, which has cities such as Tokyo, Osaka, Kyoto, and Kobe.
The southern islands are Kyushu and Shikoku. Shikoku is the smallest of the four main islands. A fifth island, Okinawa, is in an archipelago of smaller islands, called the Ryukyu Islands that stretch between Kyushu and Taiwan.

The Regions of Japan and Their Prefectures
Unofficially, Japan has eight distinct regions. Though these are not administrative regions, they are widely accepted. Weather reports, geography textbooks, travel guides, and businesses all use the names of these regions.
Officially, Japan has prefectures, each of which has one or more cities. However, in most contexts, people associate urban centers with their unofficial regions. For example, Tokyo is part of the Kanto region, while Osaka is part of the Kansai region.
Hokkaido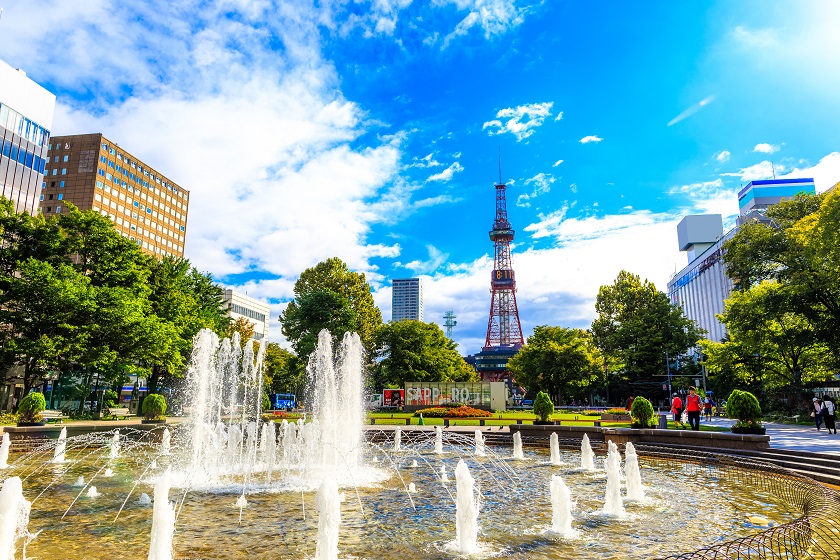 Hokkaido is Japan's second-largest and northernmost island. One prefecture covers the entire island.
The main city is Sapporo, which hosts the internationally-popular Sapporo Snow Festival each winter. Hokkaido is known for its mountains and nature, alpine skiing, and the culture of the native Ainu people.
Tohoku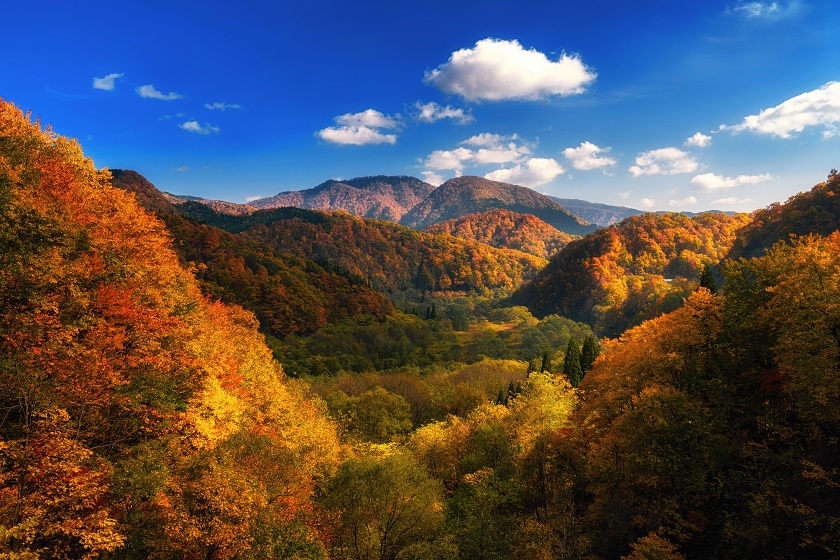 Tohoku covers the northernmost part of the main island of Honshu. It consists of six prefectures.
Akita Prefecture
Aomori Prefecture
Fukushima Prefecture
Iwate Prefecture
Miyagi Prefecture
Yamagata Prefecture
Tohoku is a rural region that has ski resorts and hot springs spas, called "onsen" in Japanese. Ski areas include Mount Zao, in Yamagata Prefecture, and Mount Bandai, in Fukushima. The regional hub is Sendai, which is near several hot springs and famous attractions such as Matsushima, a collection of islands covered with bonsai-like pine trees. Other attractions include Yama-dera, a picturesque temple carved into a mountainside near Yamagata City. The Tohoku Shinkansen is one of the most modern and high-speed rail lines in the country.
Kanto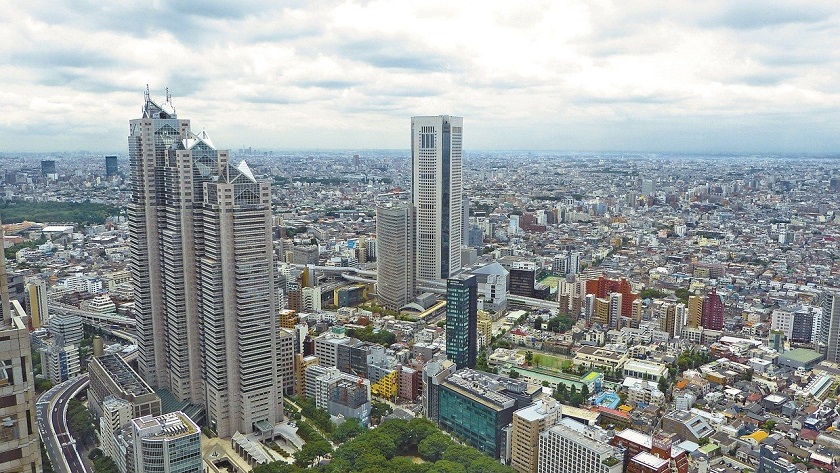 Kanto is in east-central Honshu. Japan's largest city, Tokyo, dominates the region, along with the Narita Airport (a major hub for visitors to both Tokyo and Japan at large) but there are seven prefectures in total in Kanto.
Chiba Prefecture
Gunma Prefecture
Ibaraki Prefecture
Kanagawa Prefecture
Saitama Prefecture
Tochigi Prefecture
Tokyo Prefecture
The sprawling Tokyo metro area dominates Kanto. By some measures, Tokyo is the world's largest urban area, and it has innumerable attractions. Besides the endless shopping and dining options in districts such as Shibuya and Shinjuku, you can visit Tokyo Disney Resort in Chiba or hike on Mount Tsukuba, which is the most famous mountain in Japan except for Mount Fuji. The renowned anime production company Studio Ghibli operates a museum in suburban Mitaka in the western Tokyo Metro area. Other cities in the region include Yokohama and Chiba.

Chubu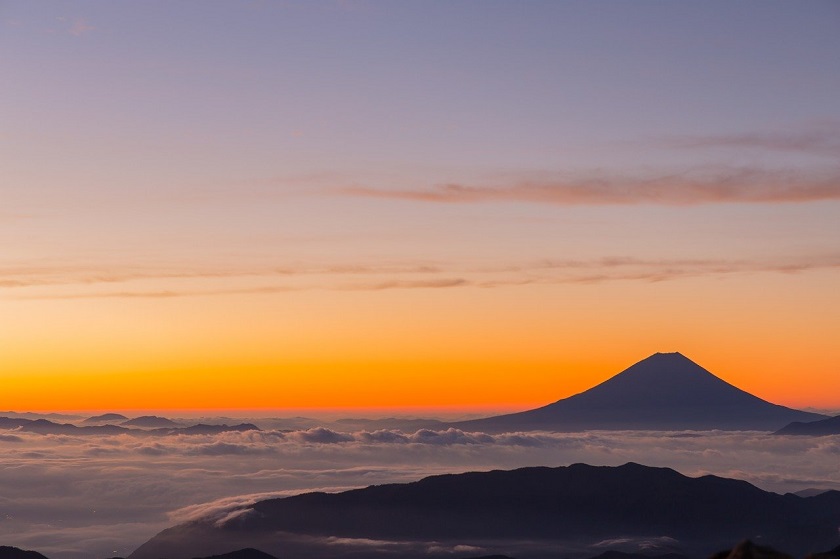 Chubu covers central Honshu and has nine prefectures.
Aichi Prefecture
Fukui Prefecture
Gifu Prefecture
Ishikawa Prefecture
Nagano Prefecture
Niigata Prefecture
Shizuoka Prefecture
Toyama Prefecture
Yamanashi Prefecture
The largest city in Chubu is Nagoya, which is at the center of the third-largest metro area in Japan. Nagoya has well-known art and science museums and historical sites such as Nagoya Castle. Mountains cover rural inland areas, and Chubu has a number of popular ski resorts. The biggest attraction here is Mount Fuji, which is one of the world's most famous peaks. Toyota, in Aichi Prefecture, is where the famous car brand has its headquarters. The company has an automotive museum in the city.
Kansai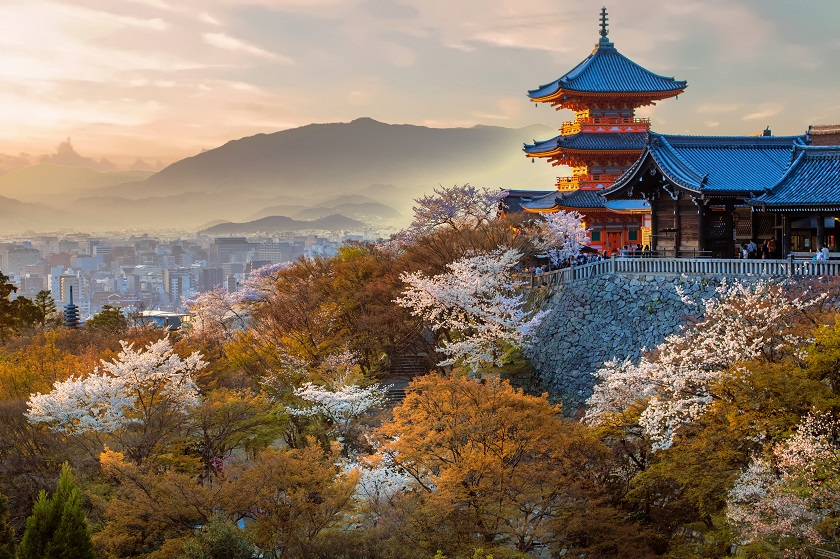 Kansai has seven prefectures and a large urban area consisting of three major Japanese cities.
Hyōgo Prefecture
Kyoto Prefecture
Mie Prefecture
Nara Prefecture
Osaka Prefecture
Shiga Prefecture
Wakayama Prefecture
Kansai is the historical heart of Japan. It also has the country's largest freshwater lake, Lake Biwa. Kansai is home to Keihanshin, which is an urban area made up of three famous cities: Kobe, Kyoto, and Osaka. Osaka is known for retail and dining and features the 1.6-mile-long Tenjinbashi-suji shopping arcade. Kobe is known for its famous beef and sophisticated events such as Kobe Fashion Week and Kobe Jazz Street. Kyoto, meanwhile, has historical sites such as the Imperial Palace, gardens, and shrines that are together part of a UNESCO World Heritage Site that covers 17 locations around the city. Kansai's public parks are popular places to enjoy hanami, the practice of enjoying cherry blossoms during the spring flowering season.
Chugoku

Chugoku is in southwestern-most Honshu. It features rolling hills and a mountain range as well as coastal areas, and it has five prefectures.
Hiroshima
Yamaguchi
Shimane
Tottori
Okayama
Chugoku features smaller urban areas and sparsely populated rural regions. In Chugoku, two main cities are Hiroshima and Okayama. Hiroshima features the Hiroshima Peace Memorial and Shukkei-en, a traditional Japanese garden. You can also visit the tourist town of Tsuwano, where visitors come to ride the Yamaguchi-gō steam train.
Shikoku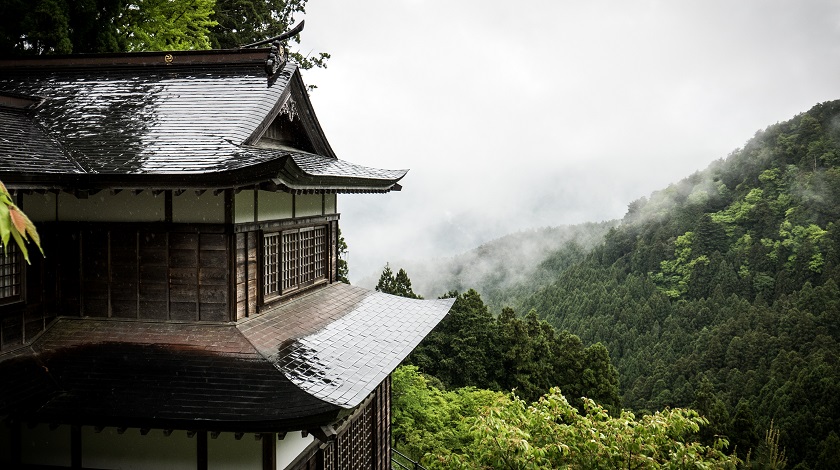 Shikoku is a region that covers its namesake island and surrounding islets. It only has four prefectures, and the main cities are smaller than in the other regions of Japan.
Ehime
Kagawa
Kōchi
Tokushima
The main cities on Shikoku are Takamatsu and Matsuyama. One of the main attractions here is Ashizuri-Uwakai National Park, which features unique vegetation and granite sea cliffs. There are also a number of gardens and shrines in the area, including the Ritsurin Garden in Takamatsu, which also features another popular attraction, the recently-restored Takamatsu Castle.
Kyushu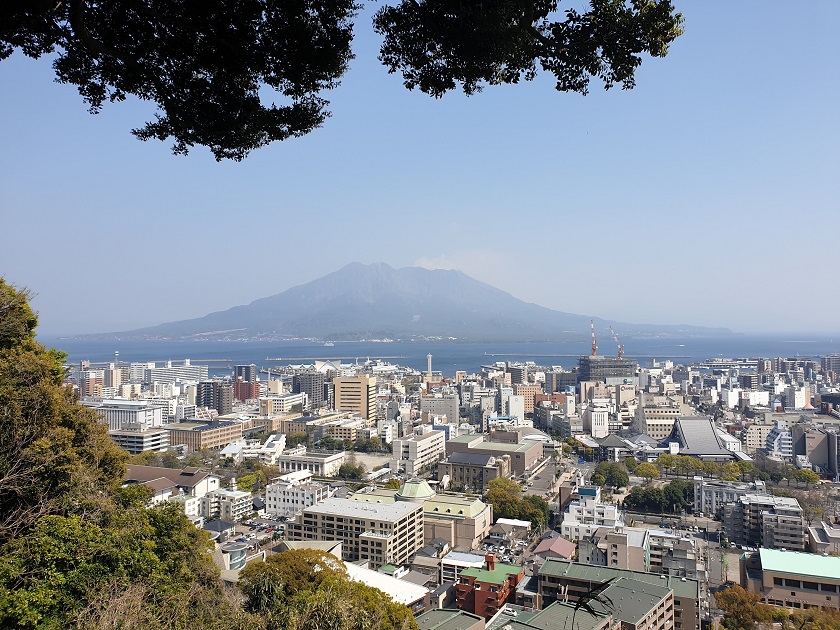 The region of Kyushu covers its namesake island, and the Ryukyu Islands, including Okinawa, which some consider Japan's fifth main island. Fukuoka is the largest city in the southernmost part of Japan.
Fukuoka Prefecture
Kumamoto Prefecture
Nagasaki Prefecture
Ōita Prefecture
Saga Prefecture
Kagoshima Prefecture
Miyazaki Prefecture
Okinawa Prefecture
Kyushu features a subtropical climate and a busy agricultural industry. Okinawa is a major beach destination, and the capital city of Naha has historic sites, including the ancient Shuri Castle. Fukuoka is home to the Fukuoka Castle, which also houses a park and an art museum.
With a Japan Rail Pass, you can visit multiple regions during one trip. In Japan, it is easy to stay connected via smartphone or pocket Wi-Fi. These connectivity tools can make it easy to alter or adjust your plans as you go.