Narita Temple is a beautiful and historic Buddhist temple in Narita City, that's easily visited from Narita Airport if you have a few hours.
Table of contents:
A Brief Background to Narita Temple
Sightseeing at the Narita Temple
Naritasan Park
Omotesando Street
Tips for Visitors to Narita Temple
Visiting Narita Temple with the JR Pass
While Narita and its international airport is the entry point for many travellers to Tokyo, many don't realise that there's a major Buddhist temple here that needs to be seen. Enter Narita Temple, a thousand-year-old landmark that has strong ties to the growth of Buddhism in Japan.
While it's formally known as the Naritasan Shinshoji Temple, this historic Shingon Buddhist temple is often just known as the Narita Temple or Naritasan. There's plenty to be seen here at Naritasan, which is why it's so great that you can easily reach this temple near Narita Airport with your Japan Rail Pass. Here's everything you need to know about this striking Japanese temple.
A Brief Background to Narita Temple
To really understand why Narita Temple is worth your time, it helps to know the history and legends behind it. Naritasan Shinsho-ji Temple was built in 940 to house a statue of the fire deity Fudo Myo-o and celebrate victory over a local rebellion. Fudo Myo-o is the Japanese name for the fire deity Acala, one of the Wisdom Kings of Buddhism.
Part of what makes this temple and this statue in particular so special is its tie to revered religious figure Kobo Daishi. It's said that Daishi, the founder of Japan's Shingon Sect of Buddhism, was the one who carved the statue, making it an incredibly significant and holy artifact.
But there are also tales of the statue magically growing too heavy to be moved following the victory over the rebellion, suggesting that the location of this temple was divinely chosen. No wonder then that the Naritasan is the second most visited shrine or temple in Japan.
Due to its spiritual nature, Narita Temple is the focus of various holy days and religious festivals. Millions of worshippers flock to the temple in the New Year to pray between the 1st-3rd of January. In February, the Setsubun festival sees sumo wrestlers and actors visit the temple to help celebrate the start of spring the following day.
Sightseeing at Narita Temple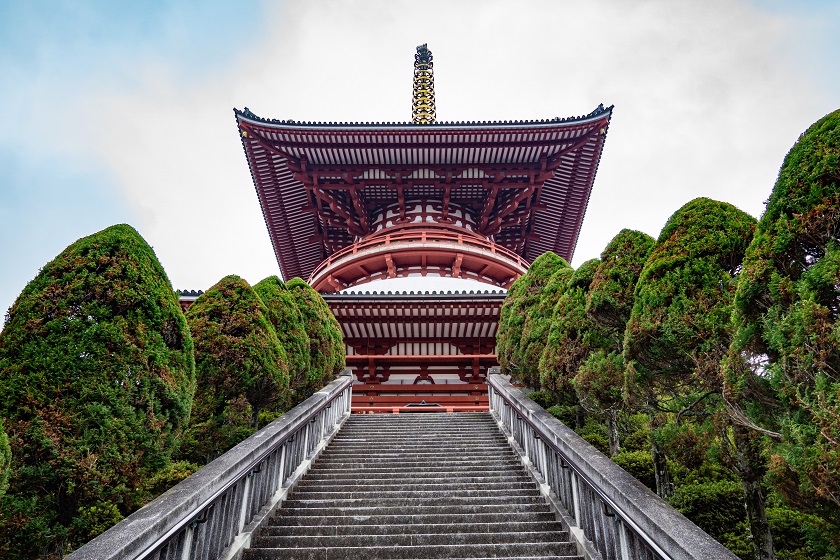 When you visit Narita Temple, you'll find that there all manner of buildings and landmarks to see within its complex. Stone paths lead between the various pagodas, halls, shrines and gates, with simply too many to name individually. What these landmarks share though is gorgeous traditional architecture, full of colour and intricate carvings.
Two of the main attractions here are the two large pagodas. One simply known as the Three-story Pagoda and features highly detailed designs beneath its eaves. The other named the Great Pagoda of Peace is a large structure in a bold red and white colour scheme.
However, the main building of Naritasan is the Daihondo or Great Main Hall. Within this imposing building lies the figure of Fudo Myo-o, which is why it's rarely without people inside praying. While you're able to visit inside the Daihondo, be sure to be respectful and quiet for the worshippers.
Naritasan Park
Having seen the temple's gates, halls and shrines, turn your attention to the vast Naritasan Park that stretches out behind them. Taking the paths through this park you'll see an interesting blend of Japanese and European influences. From serene forest to lovely ponds and statues everywhere you look, it's sure to revitalize you before your next flight.
Omotesando Street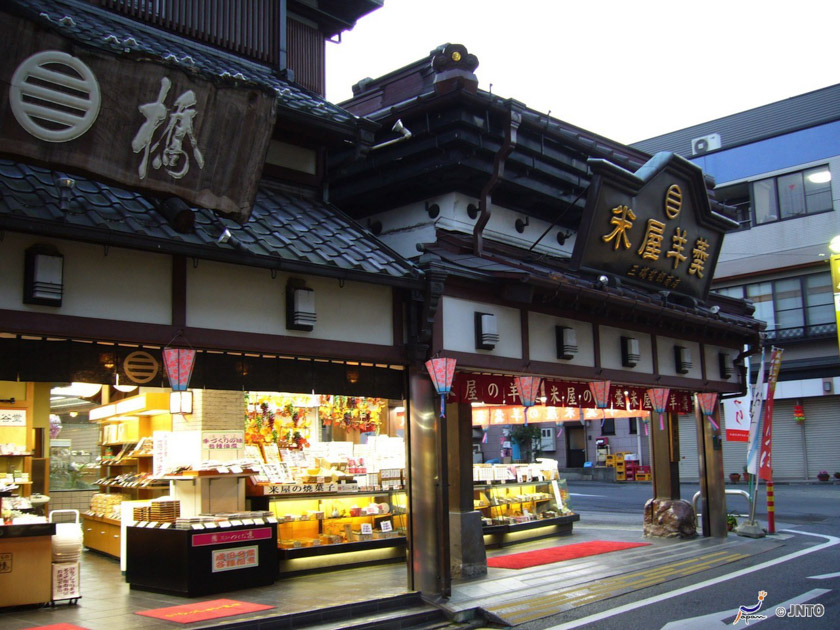 Photo Credit: ©Y.Shimizu/© JNTO
Starting just between JR Narita Station and Keisei Narita Station, Omotesando Street is a busy shopping street that runs all the way to Narita Temple. Walking along this street flanked by shops and snack stalls is the most interesting way to reach the temple and you can easily spend quite a while here window shopping or sampling food and treats like sweet potato yokan, a local confectionary, or barbecued eel.
Tips for Visitors to Narita Temple
The park and grounds of Narita Temple are always open, but the buildings are only open until 15:30.
There is no admission fee for visiting the temple.
Volunteer tour guides are available to show visitors around the temple complex, operating from 10:00-15:00 and require reservation.
Those who would like to see other cultural and religious places in Japan should read our articles on other major attractions like Yasukuni Shrine and the Fushimi Inari Taisha Shrine.
Visiting Narita Temple with the JR Pass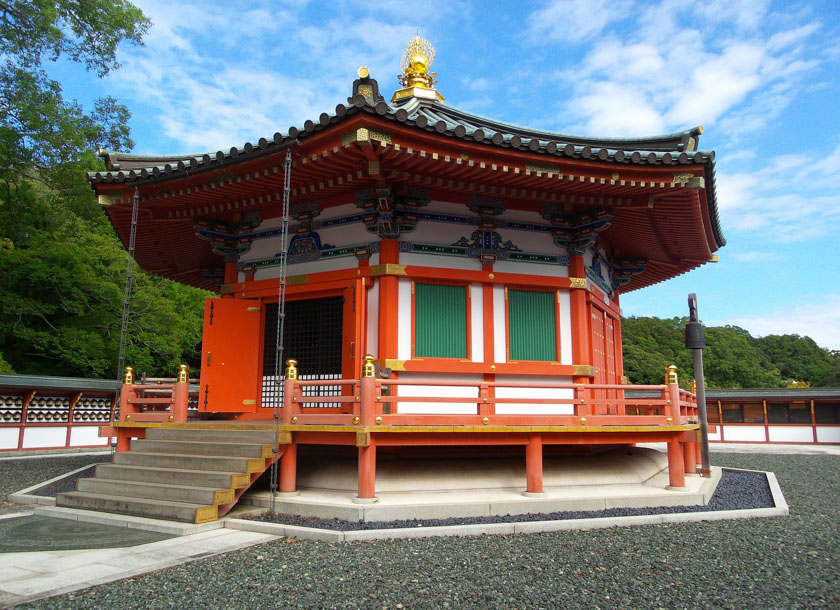 Getting to the Narita Temple couldn't be easier using the JR Pass. Simply take the Narita Express train to JR Narita Station from Narita Airport or stations in Tokyo like Shibuya and Shinjuku. From the station it's then roughly a fifteen minute walk to the temple along Omotesando street.
The area is also served by the Keisei Narita Station, although you'll need to take the train services run by the private Keisei Electric Railway company. As such, it's not covered by the JR Pass.