Table of contents:
What to Do in Kanazawa
When to Visit Kanazawa
Getting to Kanazawa with the Japan Rail Pass
The gentle and historic city of Kanazawa may well be one of the most fascinating places in Japan that you've never heard of. Located on the north coast of Honshu in the Ishikawa Prefecture, Kanazawa was once a rival to Kyoto and Tokyo and yet it's mostly unknown nowadays to those hoping to explore Japan. The city survived WWII nearly untouched, meaning many of the best places to visit in Kanazawa are both blessed with a long history and are extremely picturesque. If you're thinking about visiting Kanazawa with the Japan Rail Pass, here's what you have to look forward to.
What to Do in Kanazawa
Spending a day or two in the city, you'll find that there are plenty of things to do in Kanazawa that explore the local culture and history. With its traditional atmosphere and depth of original historical attractions, Kanazawa is sometimes referred to as the "little Kyoto". Below are some of the major attractions in Kanazawa, although the list is far from complete, missing great spots like the Nagamachi Samurai House Area and the Oyama Shrine.
Kenroku-en Gardens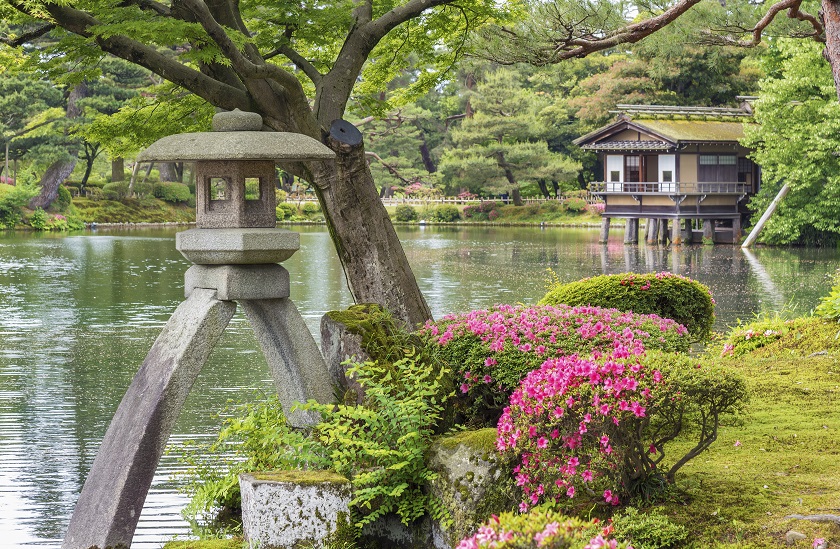 The most famous attraction in Kanazawa is without a doubt the pristine gardens of Kenroku-en. Started in the 17th century, these lovely landscape gardens are now proudly one of the Three Great Gardens of Japan. The traditional gardens feature plenty of pretty flowering trees and ponds, providing locals and visitors alike a peaceful, contemplative space to unwind. Like many places in Japan, they're at their most spellbinding come spring and autumn.
Higashi Chaya District
To transport yourself back several hundred years into the Edo period, make your way to the district of Higashi Chaya. This is Kanazawa's geisha neighbourhood, and the homes and buildings here have been expertly preserved. Beyond its pretty scenery, Higashi Chaya also flaunts many local teahouses where you can experience the local teahouse culture. In some teahouses it's even possible to witness a geisha performance involving traditional dances and songs, something that is normally reserved for very select audiences.
Kanazawa Castle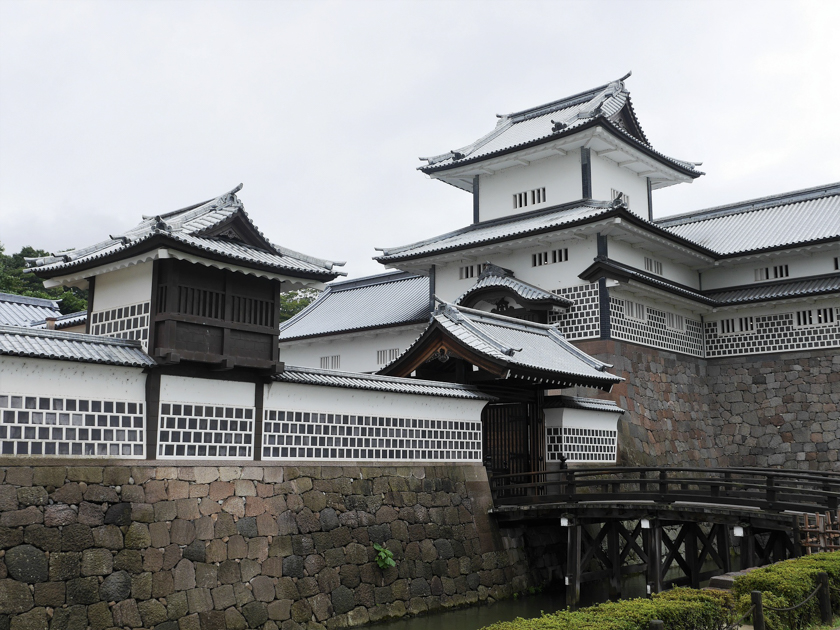 Fully-preserved castles in Japan are a rare and beautiful thing, so it's not surprising that Kanazawa Castle is mostly a modern reconstruction. The original castle dating from 1583 was lost to devastating fires, so much of what you see there now is based on extensive modern restoration efforts. That doesn't make the sight of its architecture any less impressive, and the surroundings gardens are particularly beautiful as well.
Myoryuji Temple
Who can resist an attraction whose nickname is the "Ninja Temple"? Located in the Teramachi district, this 16th century temple is renowned for its various hidden escape routes, secret rooms and traps. These defensives measures were concealed in defiance of laws imposed by the shogun, turning this temple into a secretive military outpost for the Maeda lords. Visits are only possible with a guided tour which needs to be booked in advance to ensure you don't miss out.
21st Century Museum of Contemporary Art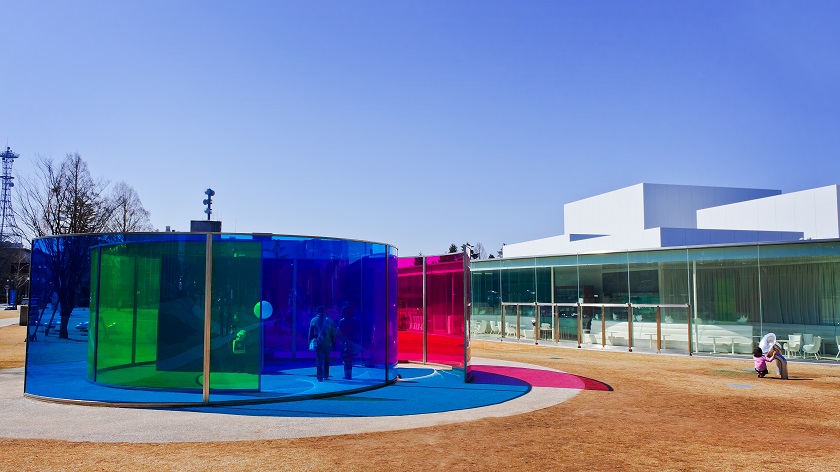 Kanazawa isn't lacking museums for visitors to explore, but one that definitely has to be on your itinerary is the 21st Century Museum of Contemporary Art. Set inside a sleek modern building, whose circular design is lined with floor-to-ceiling windows, the art's not the only thing that's cutting edge contemporary. The exhibits have works from Japanese and international contemporary artists, with eye-catching installations like Leandro Erlich's "Swimming Pool".
Omicho Market
Markets always offer an interesting insight into what local life is like and Omicho Market is no different. Without the international fame of places like the Tsukiji market of Tokyo, Omicho Market enjoys a slightly less hectic atmosphere, while still boasting countless market stalls to explore. You'll find not only seafood but also other local produce like fruit and vegetables, as well as heaps of restaurants preparing dishes made from ingredients sold in the market.
Gold Leaf Shopping
Something you might not expect when visiting Kanazawa is the city's dominant gold leaf industry. Around 99% of gold leaf in Japan comes from this one city and the gold leaf is used in everything from cosmetics and decorations to even food. Yes, edible gold leaf is used in special cakes and coffee, plus is also sold in little jars so you can use it in your own gourmet creations.
When to Visit Kanazawa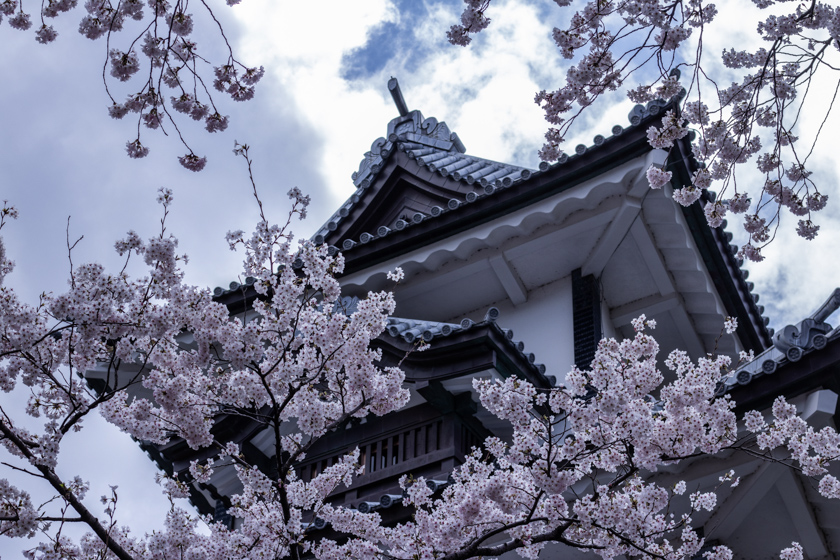 If you're looking for the best time to visit Kanazawa, there are two times of year to consider. One is the months of autumn from September to early November, while the other is from March to May during spring. Since Kanazawa is especially pretty decorated with cherry blossoms, springtime is definitely hard to beat.
Getting to Kanazawa with the Japan Rail Pass
Kanazawa is actually quite an easy place to get to, with great connections with major cities like Tokyo, Kyoto and Osaka. Whether you have the Osaka-Tokyo Hokuriku Arch Pass or the Japan Rail Pass, Kanazawa is only 2-3 hours away by train. If you're travelling from Tokyo, you can take the JR Hokuriku Shinkansen, while the Limited Express Thunderbird connects Osaka and Kyoto with Kanazawa.