Visit Himeji: learn about the magnificent Himeji Castle and surrounding garden, what to do in Himeji, where to eat and how to get to Himeji using the Japan Rail Pass.

Table of contents:
What to do in Himeji
Visit Himeji Castle
Walk around Kokoen garden
Go shopping like a local
Make a side trip to Mount Shosha 
How to travel to Himeji with the Japan Rail Pass


What to do in Himeji

Visiting Himeji is perfect for a day trip, or as a stopover on the Sanyo Shinkansen. Read any guidebook and Himeji is always praised for its beautiful castle and garden. That's not without reason, as Himeji castle belongs to the finest castles in Japan and is certainly the most refined. Together with the castle garden, it's a UNESCO World Heritage Site and national treasure of the highest rank. Because of its brilliant white exterior and resemblance to a heron taking flight, the castle bears the name "White Heron Castle" (Shirasagi-jō).
The main attraction is the castle and should be your main focus, that said there is plenty of other things to do in Himeji, which we have outlined below.


Visit Himeji Castle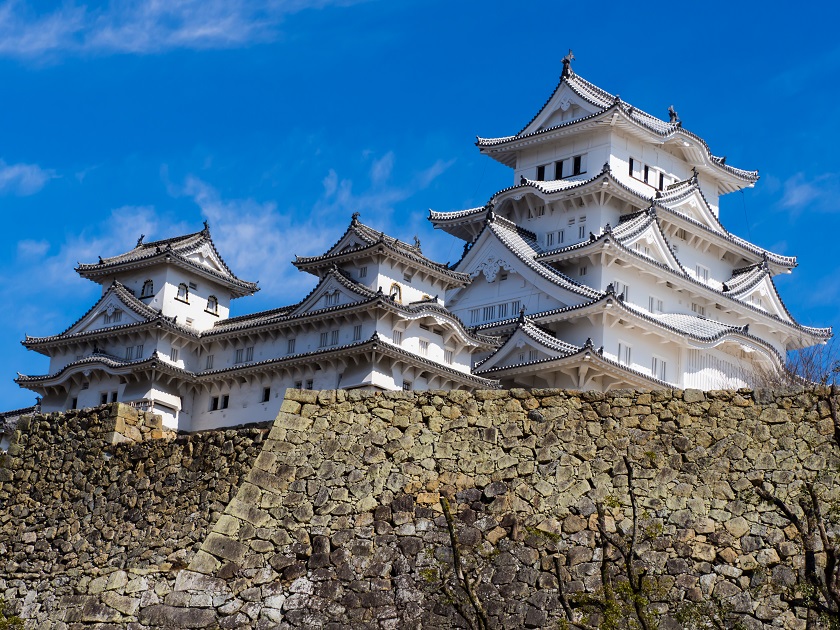 The main reason to visit Himeji is simple: its magnificent castle. Both the history and identity of Himeji city revolved around its castle, which has its origin in 1333, when the first fort on mount Himeji was built. A little over two centuries later in 1581, the fort was turned into a castle. In the following decades, Himeji castle was steadily expanded upon, creating an extensive castle complex with advanced defensive systems, which ended up being the largest castle in Japan.
Unlike other castles in Japan, Himeji castle stood the test of time and was never destroyed by war or natural disaster, it survived firebombs during WWII and the great Hanshin earthquake in 1995.
In 2010 Himeji castle underwent a massive restoration project that took over 5 years and re-opened to the public in 2015. Today Himeji castle remains open to the public on most days and is an excellent example of prototypical Japanese castle architecture, feudal defence works and overall cultural significance.



Walk around Kokoen garden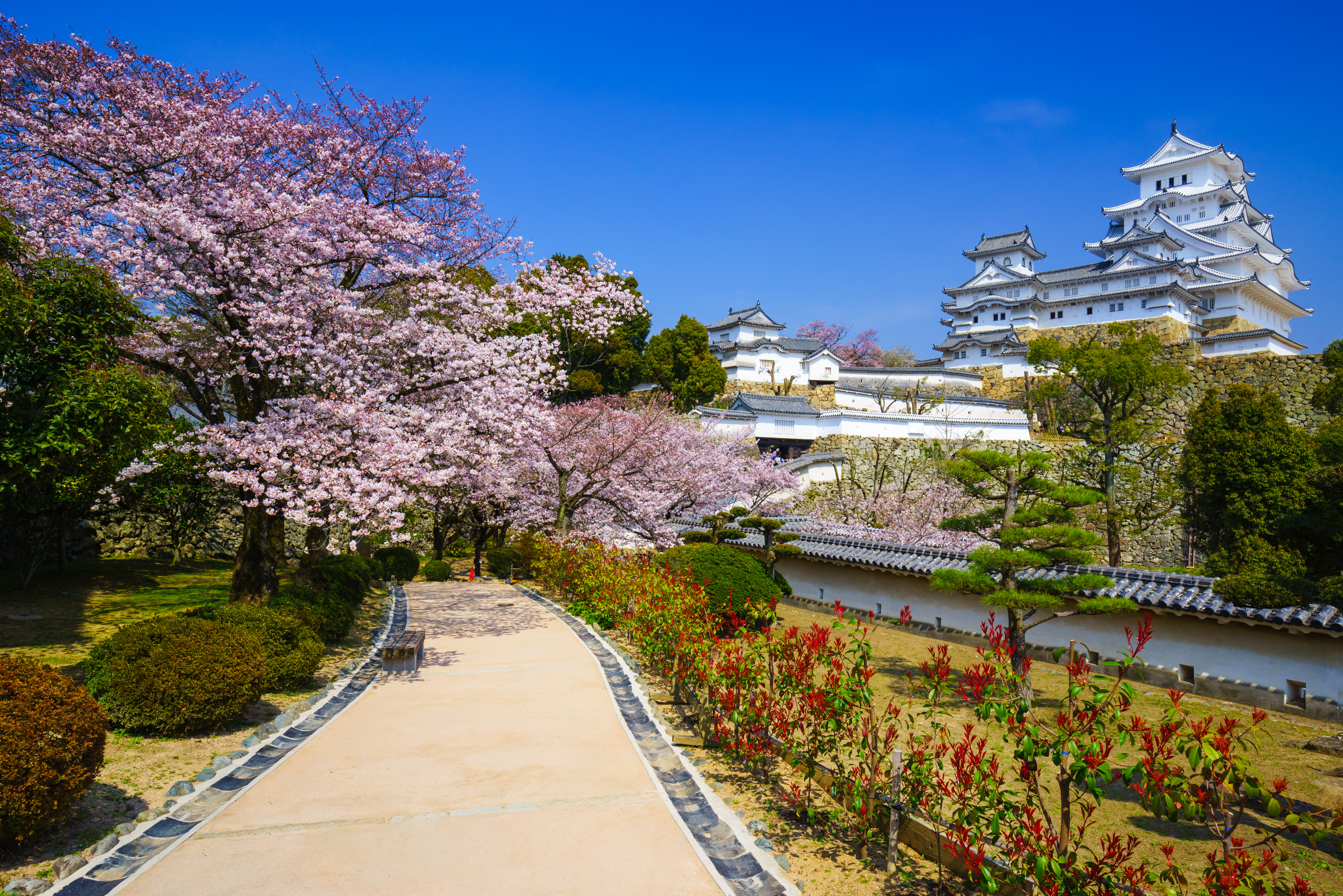 Located just outside of Himeji castle, Kokoen Garden consists of nine separate walled gardens designed in different styles, resembling the Edo Period. Amidst the gardens is a koi pond, tea house and flower garden. It's good fun to buy some fodder for the fish and feed the koi. Kokoen garden is especially astonishing during the Sakura festival, spring and autumn seasons, but is worth visiting year round because of the changing scenery for each season.


Go shopping like a local

Himeji has a great shopping arcade Miyuki Street market, you can pass through here between Himeji Castle and the station. It's a nice mix of stores aimed at locals and tourists alike. Go souvenir hunting, visit a bookshop or look for the latest fashion, the choice is yours. For an even more local shopping experience head to Omizosuji Shopping Street, just outside of Himeji station. The area is not just great for shopping but there are also many small local restaurants that serve Ramen, Soba, Okonomiyaki or even better, bring your friends and head to an Izakaya.


Make a side trip to Mount Shosha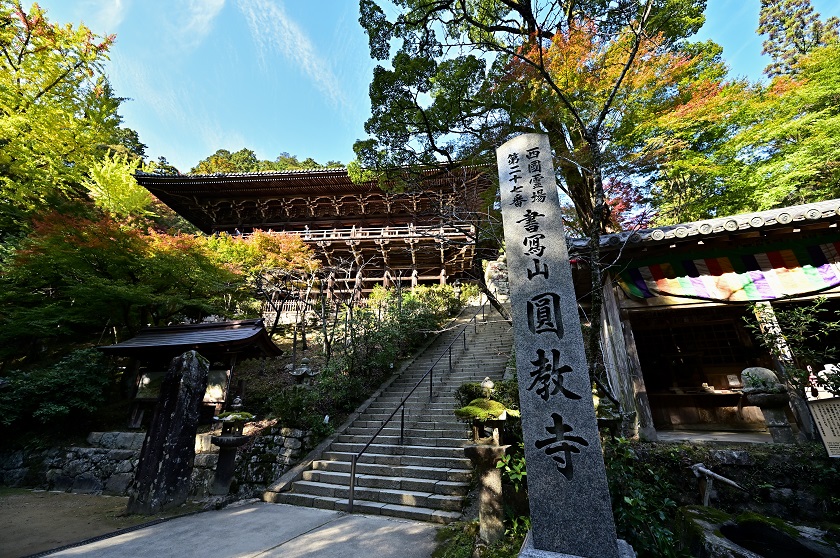 If you are staying in Himeji or simply have some extra time to spend, then we highly recommend a visit to Mount Shosha, home of the 1000-year-old Engyoji temple complex. Featured in Last Samurai as old Japanese mountain village, the atmosphere is even better off-screen.
The base of Mount Shosha can be reached in about 30 minutes by bus from Himeji station, from there a ropeway will take visitors up to the temple complex. Once up the mountain, it's another small hike to the entrance gate from where different paths lead into the Engyoji complex itself. It will take about one hour to explore the complex, longer hiking trails with more viewpoints are available around Mt. Shosha and offer an alternative way up and down the mountain to the ropeway.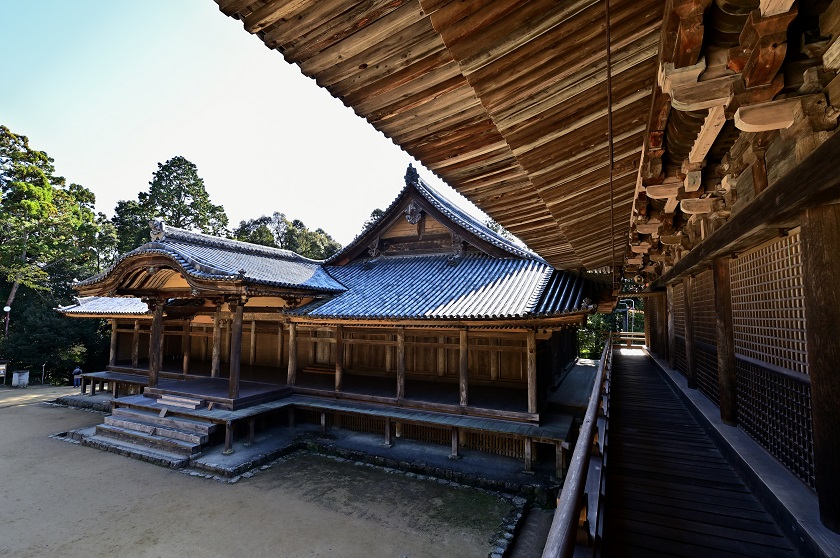 How to travel to Himeji with the Japan Rail Pass
Access to Himeji station is easy and is a stop directly on the Sanyo Shinkansen between Hiroshima and Shin-Osaka, this makes Himeji a simple stop from either direction using the JR Pass. Regional passes like the Kansai WIDE area pass and Sanyo – Sanin area pass also include the Sanyo Shinkansen
Alternatively, Himeji can be reached using the JR special rapid service (Shinkaisoku in Japanese) that runs all the way from Kyoto to Himeji, this service is covered by the Kansai Area Pass and is one of the best bang-for-buck trips that can be made using this pass.