In most countries, the food you get on trains isn't great, but in Japan it's amazing. Welcome to Ekiben – the world's most delicious lunch boxes.
Table of contents:
Intro
What is Ekiben?
A Brief History of Ekiben
Where to Buy Ekiben
Types of Ekiben
How To Buy Ekiben
Ekiben and the JR Pass
Bonus Tips for Foodies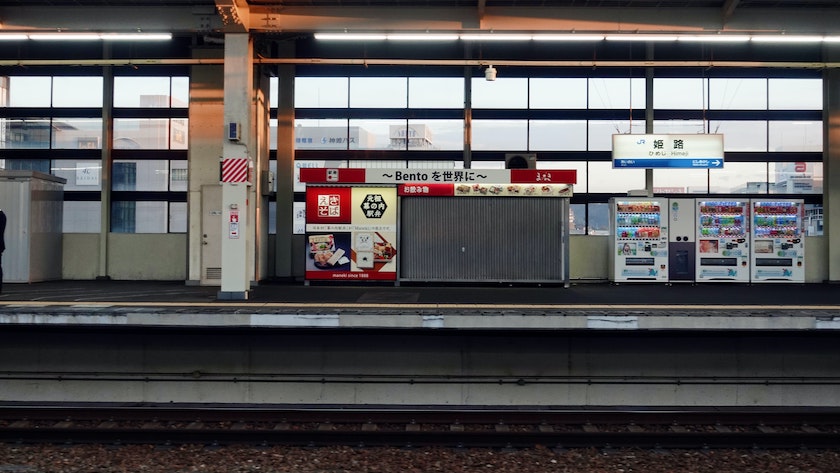 Intro
Ekiben, or Eki bento, brings together two of the things Japan is most famous for – incredible food and outstanding trains. A big part of any visit to Japan is sampling the amazing local cuisine and it's also common knowledge that the best way to get around is using the country's excellent domestic rail network, but did you know there's a way you can do both at the same time? Unlike most other countries where the food on trains is almost always bad, the special meals on sale at Japanese train stations are so good they've become a delicacy in themselves. But what is ekiben and where did it come from, what different types are available, how much does it cost, and where can you buy it? We'll tell you everything you need to know about this delicious Japanese boxed meal and why it's the perfect complement to your JR Pass while travelling around Japan.
What is Ekiben?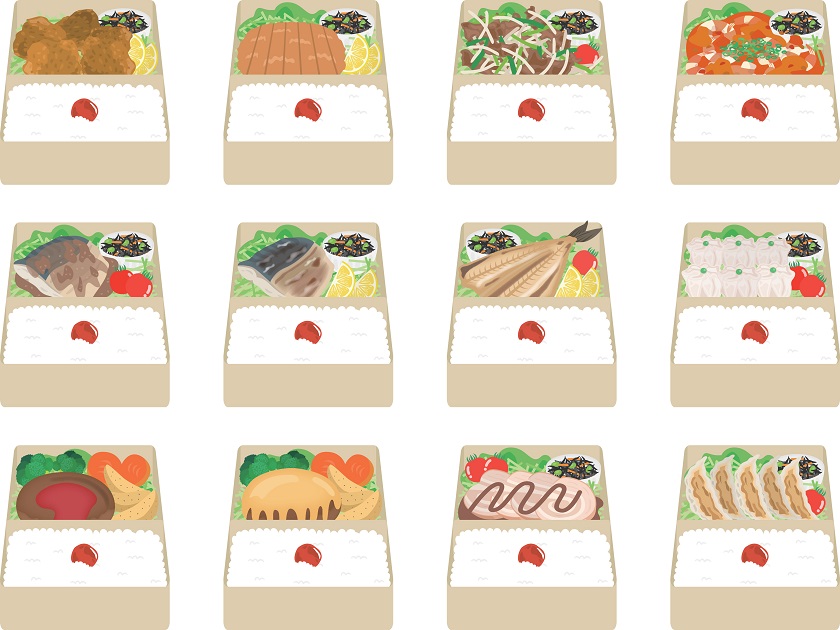 Pronounced 'air key ben', the Japanese word 'Ekiben' is a portmanteau of the kanji symbols for 'train station' and 'boxed meal' i.e. 'station-bento'. Its name perfectly describes what it is – a lunch box sold at train stations for eating during your rail journey. However, ekiben is far more than that. Ekiben are delicious, fresh, high-quality boxed meals, often using locally sourced ingredients that reflect the local region, which are sold in a huge range of special varieties, from simple, tasty meals to eat on-the-go to elaborate limited editions and regional specialities. They also change with the seasons too and come in a range of containers – from relatively simple and traditional-looking wooden boxes and trays right through to stylish shinkansen-shaped boxes. While most ekiben are rice-based, almost every Japanese food is available in lunch-box form, from sushi to yakisoba, omelette to wagyu beef. Some even include dessert! Ekiben are usually served cold although there are some variations which come in special self-heating packaging if you need something hot. It's worth noting that while ekiben are sold at train stations and associated with rail journeys, you can eat them anywhere – they're great for picnics or to take back to your accommodation, as well as to enjoy while travelling.
A Brief History of Ekiben
Ekiben's history is fascinating and, as you might expect, is closely linked to the development of the rail network in Japan. Traditionally, ekiben sellers would stand on the train platform with their boxed meals on a wooden tray hung around their neck. Today, they are sold in shops and kiosks, although you might still see a traditional stall here and there. There are many different stories about the origin of ekiben and competing claims to who was the first to come up with the idea, but one enduring account says that the 'station lunch box' was sold when the JR line between Omiya station and Utsunomiya station opened in Saitama prefecture in 1885. The first ekiben was very simple – rice balls (onigiri) and pickled radish wrapped with bamboo leaf – but it was also expensive. At the time, train travel was largely the privilege of the upper classes and white rice was also valuable so ekiben was initially more of a luxury. Fast forward to half a century later in 1945 and ekiben had begun to diversify with more regional variations and specialities. It was also more affordable and accessible for everyday travellers. Interestingly, as ekiben became the food of the people, it also increased in quality and complexity with a myriad of new, locally-sourced ingredients from each region and more elaborate 'lunch box' containers introduced, from shinkansen bullet trains to Hello Kitty!. Ekiben has become a huge part of Japanese culture since then and is so adored and appreciated that there are ekiben enthusiasts and collectors, much in the same way you have trainspotters in western countries.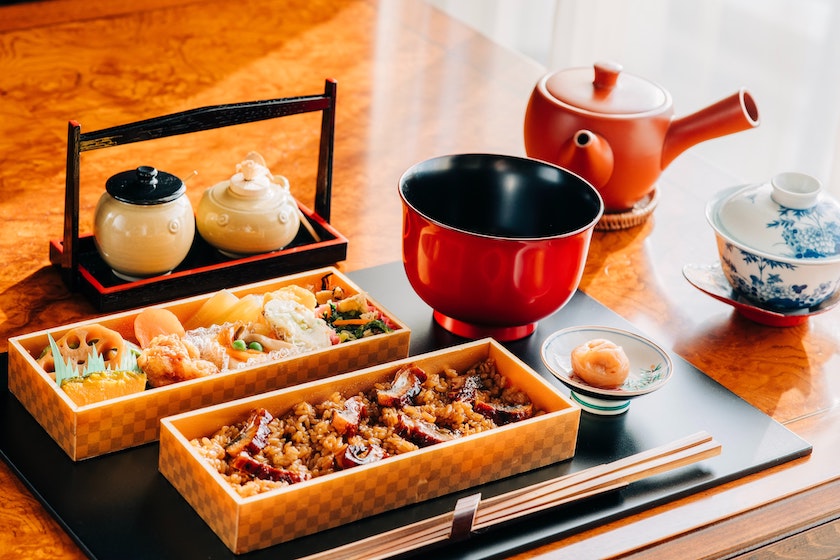 Where to Buy Ekiben
Train stations! This may seem obvious, but ekiben are sold at stations across Japan – you'll find ekiben in every prefecture. However they are mostly found at larger stations – as they were typically to accompany longer journeys – so you'll find less ekiben on sale at regional stations and you don't usually see them at subways either. Large train stations, such as Tokyo Station, feature hundreds of ekiben for sale, sometimes from many different regions, while smaller stations are more likely just to stock their region's favourite. You may also find authentic regional ekiben sellers the further out into Japan you travel. Finally, ekiben can also be bought in shopping malls and food halls attached to major train stations. As for when to buy them, they are sold throughout the day, but they are most popular just before commuter rush-hour periods (on the way to work, lunchtimes, and the journey home). These are probably the times of day to avoid if you just want to sample an ekiben and you'd like to avoid the queues.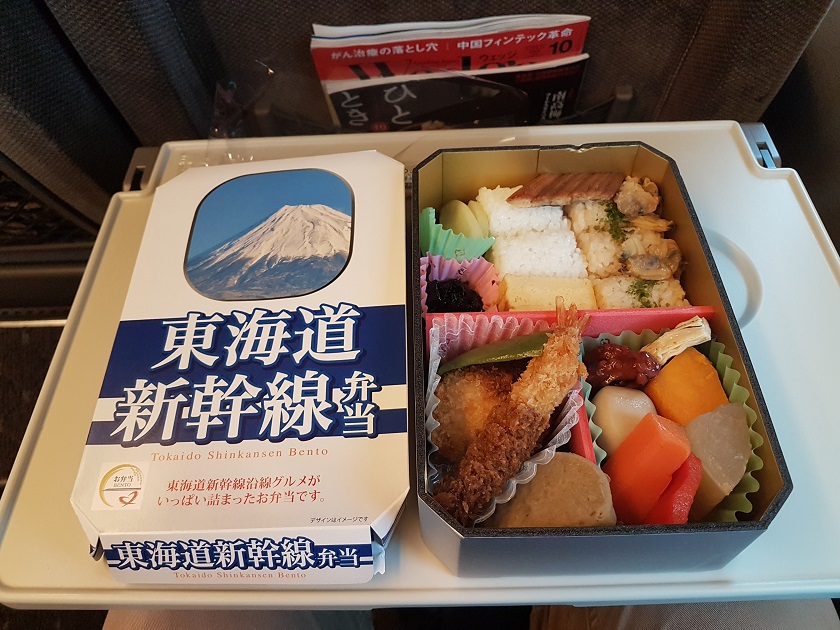 Types of Ekiben
There are a huge variety of ekiben available across Japan – most reflecting the local produce that's available and regional tastes. Different regions of Japan have different favourite ekiben and enthusiasts have been known to travel the length and breadth of the country to sample the many varieties. Here are a few examples of ekiben to look out for:
Shinkansen E7 kei Bento
The hint is in the name! Yes, this ekiben is shaped like a shinkansen bullet train and comes in a special decorative Bento box that can be kept as a souvenir and reused. This particular example is a simple and classic ekiben of onigiri rice balls and pickled radish – just like in the old days, but with a contemporary shinkansen-shaped twist.
Daruma Ekiben
This ekiben is stored in a special red plastic lunch box called a 'Daruma' or 'Dharma Doll' which is modelled after Bodhidharma, the founder of Zen Buddhism. Inside you'll find the best local produce from Gunma Prefecture including rice, vegetables, chicken, wild plants and konnyaku. Red 'Daruma Dolls' are considered good luck! Also look out for Toge No Kamameshi (with boiled egg, rice, apricot, and burdock), which is another popular ekiben from Gunma.
Torimeshi Bento
A favourite in Ohdate in Akita Prefecture, tori meshi bento is chicken-rice bento in a soy-based sauce. Very popular and very tasty – so much so that travellers regularly head to Ohdate just for this meal.
Wappa Meshi Bento
This describes the type of box itself. Wappa means 'bent wood' box and traditionally the ones used for ekiben were made from real wood. They even come in double-decker versions if you're extra hungry. Wappa boxes are not always made from real wood these days, but many are still designed to look as if they do using wood-grain printing.
Kanizushi and Oshizushi Bento
The first, kanizushi, is crab meat sushi, popular in stations in the Kanazawa region, and the second, oshizushi, is 'pressed sushi'. These are both popular sushi-based ekiben. Read our guide to Visiting Kanazawa to read more about this beautiful and historic city that's a little off the beaten path and find out how to get there with the JRailPass.
Masu No Sushi
This famous, traditional ekiben is as pretty as a picture. Pressed salmon and trout sushi with rice, all neatly wrapped together in bamboo leaves. Simple and simply delicious. There are several variations in this style, including kaki no ha sushi which consists of cured salmon, crabmeat, and omelette, wrapped in fresh persimmon leaves. Masu No Sushi is a favourite in Toyama.
Yakisoba (self-heating ekiben)
As mentioned above, while ekiben are traditionally served cold, innovative Japanese experts have come up with self-heating packaging on special ekiben to warm your meal before you eat. Yakisoba (stir fried noodles) is one of those that can be enjoyed this way.
Anago Meshi
Eel is another popular ekiben filling. This dish consists of roasted eel slices over rice that's been cooked in eel broth for added flavour. Anago Meshi ekiben is popular in Hiroshima.
Sparkling Sea Bento
The sparkle comes from sockeye salmon roe that looks like little orange jewels from the ocean. This ekiben also includes salmon fillet and is a favourite in Miyagi Prefecture.
Yonezawa Beef Domannaka Bento
Delicately sliced layers of seasoned wagyu beef served over rice. This ekiben is said to be the most popular in Yamagata Prefecture.
Ekiben was often paired with tea traditionally and in the 19th century it was sold in a glass teapot called Shigraki, whose lid could be used as a cup – perfect for drinking while travelling on a train. Tea is still huge in Japan, from traditional tea ceremonies to green tea and matcha, and you can enjoy it in lots of different forms. It still makes a great accompaniment to a delicious ekiben. For more on tea in Japan read our guides to What It's Like To Take Part In A Japanese Tea Ceremony and Getting Started With Green Tea.
How To Buy Ekiben (and how much they cost)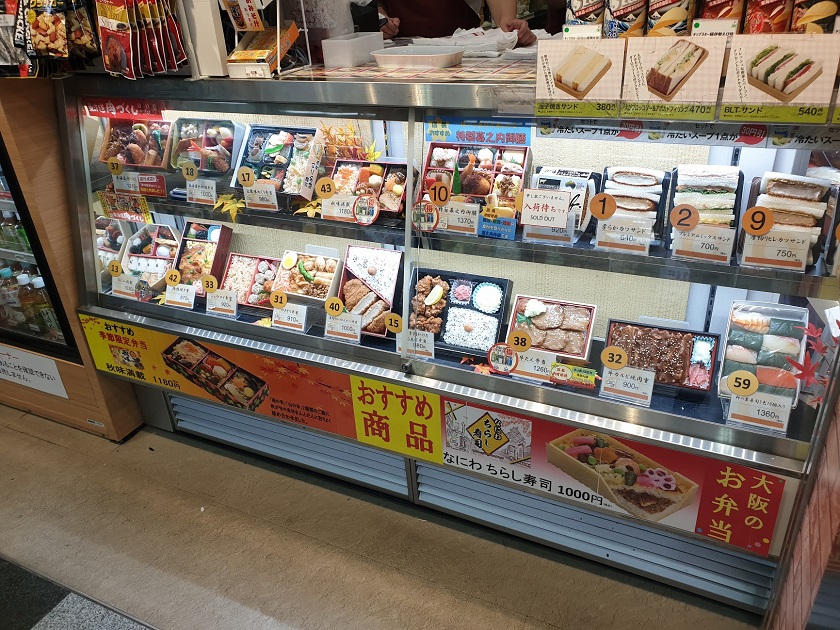 It couldn't be easier to buy ekiben in Japan. The price is usually displayed alongside or under the individual ekiben on the counter. Often the ekiben on the counter are for display purposes only as the real thing is freshly prepared and pre-boxed. All you need to do is point to your choice and the staff will retrieve your selection for you. Prices range from around 300-400 yen for snack-size ekiben right through to 3,000 yen and above for the most elaborate and large boxed-meals. However, most ekiben will cost between 700-1200 yen.
Ekiben and the JR Pass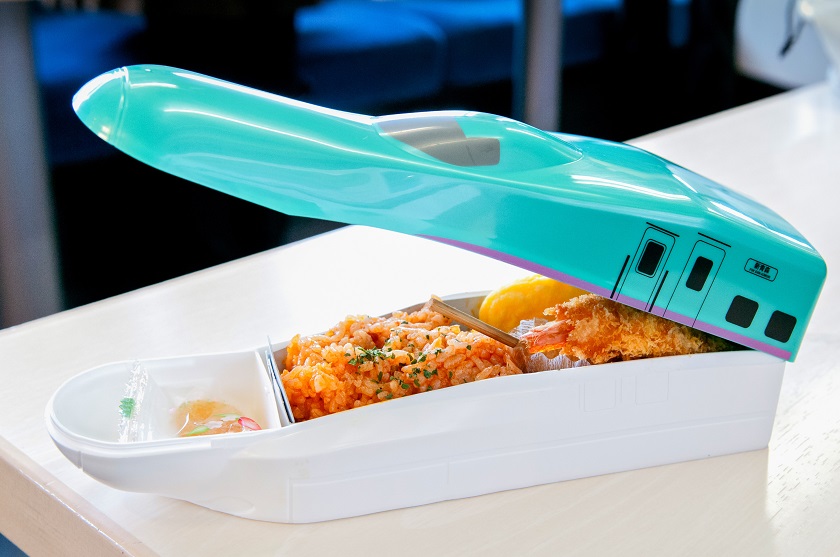 As we've explained, ekiben and the Japan Rail Pass are a match made in heaven. Ekiben is the perfect food to accompany your adventures across Japan and the JRailPass is the best, most cost effective way to get around and see as much of this amazing country as you can with one ticket. Japan's trains are so incredibly efficient, fast, cost-effective and enjoyable to use that many people in Japan don't own a car or even have a driver's licence.
If you're a first time visitor to Japan or new to the country's super-efficient domestic rail network, and you'd like to find out more before you travel, you should read our Visitors Guide to Japan's Trains and Railways. Our guide to Trainspotting in Japan has more on the proud history of the country's trains too as well as a list of the most beautiful and scenic rail journeys.
Meanwhile, if you'd like to know more about why the Japan Rail Pass and why it's such a good idea to get one for your visit to Japan, read our guide to Why The JR Pass Is Worth It for everything you need to know. You can also get regional passes and local passes which can be useful companions to your JR Pass. One thing that's certain is when travelling on Japan's excellent trains, you're guaranteed an amazing meal thanks to ekiben.
Bonus Tips for Foodies
Ekiben is just one of Japan's culinary specialities. This amazing country is a paradise for food lovers, with something for every taste.
If fine dining is your style, Japan has the highest concentration of Michelin-starred restaurants in the world. Find out more in our list of Japan's Best Michelin-starred Restaurants.
On the other end of the scale is Japan's street food, which you'll often find at festivals (matsui), stalls near temples and shrines, and in other low-key spots around cities. Our guide to Japanese Street Food Explained will tell you more.
And somewhere in between you have Izakaya restaurants – almost the equivalent of a gastro pub where drinks are as much a feature as the food. Read Why You Should Eat At An Izakaya Restaurant to learn why it's such an unmissable experience.
Japan is also world-famous for its own cuisine, particularly home-grown dishes like sushi and specialities like ramen as well as a huge range of regional dishes. A Beginners Guide to Japanese Food and Regional Dishes will tell you everything you need to know.
When you're dining out (or eating on a train), you'll want to follow Japanese customs and etiquette. This might seem daunting, but it's really easy and the Japanese people are super polite and friendly. Read our Guide to Japanese Table Manners.