Learn why the Hakone Free Pass and many other local passes make train travel in Japan cheaper and easier, and why they are the perfect companion to the JR Pass.
Table of contents:
JR Kansai Pass
Kyoto Pass
Hakone Free Pass
Tokyo Wide Pass
Nikko Pass
Koyasan World Heritage Ticket
Many foreign visitors have heard of the Japan Rail Pass and know how useful it can be. What they may not realize is that this is just one of many, many rail passes in Japan that make train travel easy and affordable. Some passes like regional passes serve a remarkably similar role to the JR Pass. But not local passes, which is why it's so important that foreigners looking to use the trains in Japan know about them.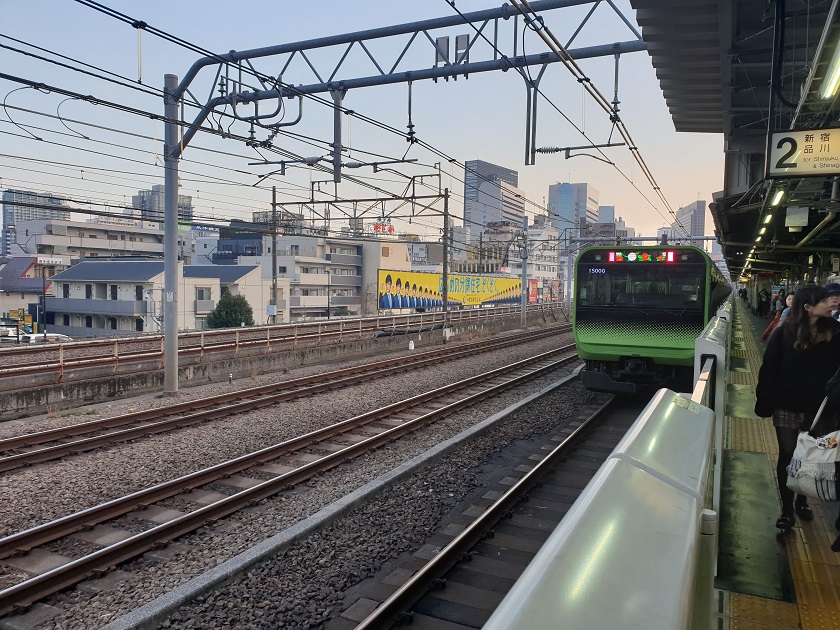 Just as a regional pass covers a region of Japan, local passes are designed for travel on public transport in just one city, area, or part of a region in Japan. As such, local passes are very handy for foreign visitors to Japan, as they provide affordable travel on routes often not covered with your Japan Rail Pass. This makes them a great supplement to the JR Pass, helping you save money on even more of your train and public transport journeys.
While there are many different local passes out there, these are the most useful ones international travellers need to know about.
JR Kansai Pass
What is the JR Kansai Pass?
The JR Kansai Area Pass often just referred to as the JR Kansai Pass is the most popular rail pass provided by the JR West train company for the Kansai region of Honshu.
While not covering the entire Kansai region, this Kansai Area Pass covers the centre of the region where most of the main cities are. This means major cities like Osaka, Kyoto, Nara and Kobe, as well as popular tourist destinations like Himeji and Wakayama, are incorporated in this Kansai pass.
What does the JR Kansai Pass Cover?
With the JR West Kansai Pass you're entitled to unlimited travel on JR West rapid services, local JR West lines and JR buses within its part of the Kansai region. This also includes travel in non-reserved seats on the Haruka Kansai-Airport Express. It's important to note that Shinkansen trains and other limited express trains are not included with this Kansai train pass unlike other Kansai passes.
Ultimately, this means that the Kansai Pass is best used when sticking to this particular area or when your JR Pass has expired.
Details of the JR Kansai Pass
Prices for the JR Kansai Pass range from 2,300 yen to 6,600 yen depending on their duration.
This pass is available for 1,2,3 and 4 days, allowing you to get a pass that best suits your trip.
Another JR West Pass that is similar is the JR Kansai Wide Area Pass, which covers the greater Kansai area and includes Okayama, Kinosaki-Onsen and Takamatsu.
The pass can be collected at many different train stations in major cities of the Kansai area.
Kyoto Pass
What is the Kyoto Pass?
There are several variations of the Kyoto Pass, but their shared purpose is to make travel around the city of Kyoto stress-free and save passengers money. Unlike other local passes, the Kyoto travel pass is not a rail pass, but is instead designed for local public transport in the city.
What does the Kyoto Pass Cover?
What is included in your Kyoto public transport pass depends on which types of public transport you plan on using in Kyoto. The most comprehensive pass is the bus and subway pass that allows travel on the subway, Kyoto Bus, Kyoto City Bus and Keihan Bus networks. Then there is a subway only pass that does not include any bus travel, and a bus only pass that just coves travel on the Kyoto Bus and Kyoto City Bus systems.
Clearly, this pass is meant for getting around Kyoto once you're there, something which the JR Pass isn't great for or meant to do.
Details of the Kyoto Pass
Bus-only and subway-only passes and are only valid for one day, while the combined bus and subway passes can be for either one or two consecutive days.
A one day Kyoto bus pass or subway pass costs 600 yen, while the Kyoto bus and subway pass costs 900 yen for one day and 1,700 yen for two days.
You can purchase these transport passes at the Kyoto City Bus and Subway Information Centers around the city, including the main one in front of Kyoto Station.
Hakone Free Pass
What is the Hakone Free Pass?
The Hakone Free Pass is a rail pass issued by Odakyu Railways designed for getting around Hakone, a mountain town west of Tokyo, and its immediate surroundings. With this Hakone pass you can explore the many sightseeing destinations and onsen throughout the Fuji-Hakone-Izu National Park.
What does the Hakone Free Pass Cover?
Travel with this pass provides travel on 8 different public transport networks in the area provided by local companies and the Odakyu private railway. This includes unlimited hop-on/hop-off use of the Hakone Tozan Line, Hakone Ropeway, Hakone Tozan Cable Car and the Hakone Sightseeing Cruise, as well as travel in the designated areas of the Hakone Tozan Bus, Odakyu Hakone Highway Bus, Tokai Bus and the Kanko Shisetsu-Meguri Bus.
Details of the Hakone Free Pass
There are two types of the Freepass available for purchase, with the difference being whether you want a round trip from Tokyo on the Odakyu Odawara Line included in it, which is how to how to get to Hakone from Tokyo.
You have a choice of a Hakone Freepass that is valid for either 2 or 3 consecutive days.
The Hakone Free Pass cost depends on its duration and whether you include a round trip from Tokyo included, but also whether you depart from Shinjuku or Machida station in Tokyo. Prices range from 4,600 – 5,700 yen for a two day ticket and 5,000 – 6,100 yen for three days.
Tokyo Wide Pass
What is the Tokyo Wide Pass?
The Tokyo Wide Pass, formerly known as the Kanto Pass, is a rail pass offered by JR East for train travel in Tokyo and the wider Kanto region. With this Tokyo Pass you get unlimited train travel around Tokyo, but also can travel out to popular tourist destinations in the Kanto region like Mt Fuji, Nikko, Izu and the Gala Yuzawa ski resort.
What does the Tokyo Wide Pass Cover?
With this Tokyo travel pass you're entitled to unlimited trips on Shinkansen, limited express and local trains within the zone when using reserved seats on ordinary cars. This includes trains connecting Tokyo with Narita Airport and Haneda Airport, meaning you can use it right after you land if you like. However, the pass is not valid on the Tokaido Shinkansen nor on JR buses.
Thanks to its three day duration, the pass is ideal if you want to do day trips from Tokyo or even overnight getaways. It's a nice alternative to a JR Pass if you don't need a full seven day pass or have a few days in Tokyo at the end of your trip.
Details of the Tokyo Wide Pass
The cost of the Tokyo Wide Pass is 10,180 yen for adults.
All Tokyo Passes are valid for three consecutive days.
Unfortunately, it's not possible to purchase the JR Tokyo Wide Pass online. Instead, you'll need to visit any of the major JR stations in Tokyo, as well as Yokohama station and both Narita and Haneda Airports.
Nikko Pass
What is the Nikko Pass?
The Nikko Pass is a rail pass offered by Tobu Railways to foreign visitors who want to visit the city of Nikko and its surrounding national park.
What does the Nikko Pass Cover?
There are two versions of the Nikko travel pass, namely the Nikko World Heritage Area Pass and the Nikko All Area Pass. Both cover travel to Nikko from Tokyo using express and local trains on the Tobu Railway, while only offering a discount on limited express services. In Nikko, they each cover Tobu World Heritage sightseeing buses, Tobu buses to Rengeishi bus stop and non-express Tobu trains to Shimo-Imaichi and Shin-Fujiwara.
To explore beyond the city of Nikko though and see the mountain landscape of Okunikko, you'll need the Nikko All Area Pass. With it you have access to Tobu buses to various attractions in the area like Kinugawa Onsen, Kirifuri Waterfall and Lake Chuzenjiko, as well as a sightseeing cruise on Lake Chuzenjiko and the Akechidaira Ropeway.
Details of the Nikko Pass
The Nikko World Heritage Area Pass is valid for two consecutive days, while the Nikko All Area Pass is valid for four.
Due to their different duration and scope, the World Heritage Area Pass costs 2,040 yen while the All Area Pass costs 4,230 yen from December to April and 4,600 yen the rest of the year.
Which variant of the Nikko Pass you should pick really depends on how much of Nikko and the surrounding area you want to see and have time for.
Koyasan World Heritage Ticket
What is the Koyasan World Heritage Ticket?
The Koyasan World Heritage Ticket is a rail pass offered by Nankai Railways that is designed to help people visit Mount Koya from Osaka as a day trip.
What does the Koyasan World Heritage Ticket Cover?
Traveling with the Koyasan World Heritage Ticket you're entitled to a return train journey from either Namba or Shin-Imamiya station to Gokurakubashi on the Nankai Koya Line. It then includes the cable car ride up to Koyasan station and unlimited travel on buses taking you around Mount Koya.
With the pass, visitors also receive a discount on entry to the Reihokan Museum, Kondo Hall, Daito Pagoda and Kongobu-ji Temple.
Details of the Koyasan World Heritage Ticket
There are two variants of the Koyasan World Heritage Ticket, the regular version and the limited express version. The only difference between the two is that the limited express version allows you to take a limited express train from Osaka to Gokurakubashi, but not on the way back.
The regular version of the Koyasan World Heritage Ticket costs 3,080 yen, while the limited express version costs 3,630 yen.
Both versions of the pass are valid for two consecutive calendar days.
The Koyasan ticket can be bought at the main Nankai Railways stations in Osaka.