Incredible food, picturesque landscapes (especially during cherry blossom season), and ancient temples are just a few of the reasons that Japan is high up on many travellers' bucket lists. The megacities of Tokyo, Kyoto and Osaka delight and enthral millions of tourists every year, and that's before we even get started on the natural attractions like Mount Fuji and Miyajima!
There's just one catch: Japan has a reputation for being one of the most expensive countries in the world. However, that's not entirely true and you definitely shouldn't let it put you off visiting.
In this post, we'll take a look at 5 ways to travel well on a budget in Japan. Hopefully, it'll make your trip easier to plan, and you'll really be able to make the most of this beautiful country!
Get attraction passes
First thing's first – when you're in Japan you'll want to see the attractions, right? In the biggest cities, there are UNESCO World Heritage sites, temples, and lots of other cool things left, right, and centre. If you want to see all of them, costs can mount up. However, that doesn't have to be the case. Most cities have a pass that enables you to see a number of top attractions.
Tokyo has the Grutt Pass which costs around 2,000 yen ($20USD). You can buy it in a number of locations in Tokyo and it'll grant you access to Ueno Zoo, the Edo-Tokyo Museum, and around 80 other things you can do alone in Tokyo.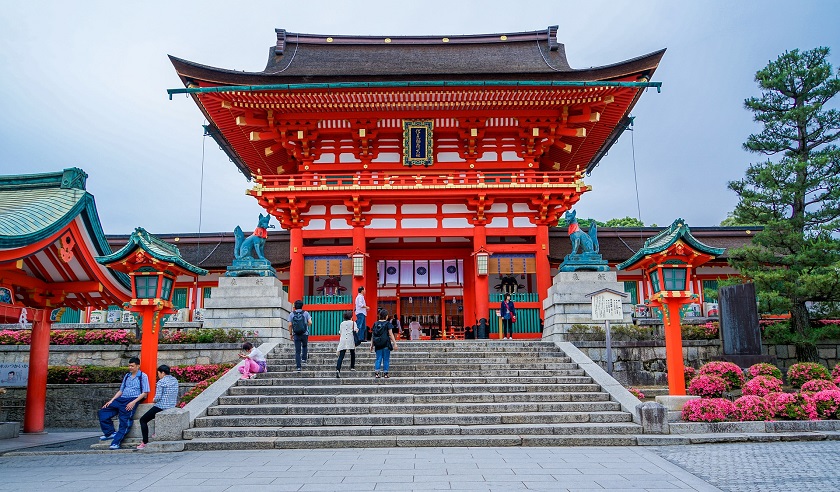 Likewise, Kyoto has a temple pass with unlimited transportation to and from places like Fushimi Inari and Kinkaku-Ji, so you're saving on entries and getting around town! Wherever you're visiting in Japan, check out what attraction passes are available before you arrive. It's a great way to see the country's cultural highlights!
Stay in capsule hotels
Accommodation is one of the things that is unavoidable and costly during your trip to Japan. Even hostel dorms and budget hotels may eat into your budget more than you'd hoped. However, there is a solution, and it's a pretty cool one at that – capsule hotels!
Although you'll find them all over the world now, they originally started in Japan. Businessmen would stay if they were working really late and didn't want to make a long journey home.
From that perspective, these are a great place to stay if you're a digital nomad, as they often have high speed internet. It's something every traveller should experience at least once during their Japan trip. And although the idea might seem a bit claustrophobic at first, you'll quickly forget that when you can enjoy TV, a comfy bed, and your own private space.
Just one thing to take into consideration – some capsule hotels are single gender (more often male only), so do check that before you confirm your booking!
Choose your restaurants wisely
One of the best parts of travelling to Japan is sampling the food. Tokyo has more Michelin stars than any other city in the world, with 308 across 230 restaurants! Unfortunately, if you're travelling on a budget, you're unlikely to be heading to any of these. But that doesn't mean you can't enjoy incredible and delicious food!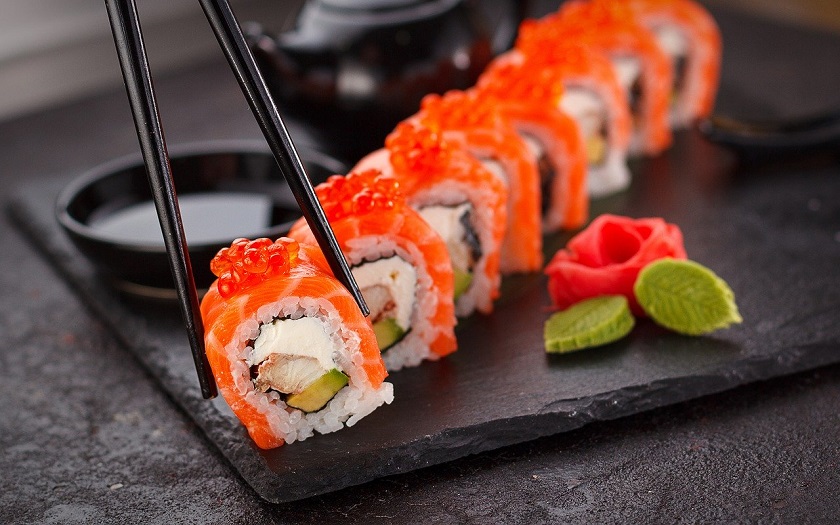 No trip to Japan is complete without sampling sushi. But it's really expensive, right? It doesn't have to be – you can experience it in a really interactive and unusual way at a sushi train restaurant. You can get plates for as little as 100 JPY – that's less than $1!
And it's not only sushi that you can get on the cheap. Donburi, ramen, and curry are cheap and filling meals that are widely available throughout Japan. Even in Tokyo, you can easily find them all for under 700 JPY. Being on a budget doesn't mean you have to miss out on eating out!
Hit the convenience stores!
Of course, there's an even better way to keep your costs down when it comes to buying food in Japan. And it's also a great way to get a totally memorable travel experience too – convenience stores!
7-11, Family Mart, and Lawson are three of the most popular, and you'll find them in every town, village, and city in Japan. Pre-set meals are available for as little as 100 – 300 yen per day and we can guarantee that you'll see food that is extremely rare outside of Japan!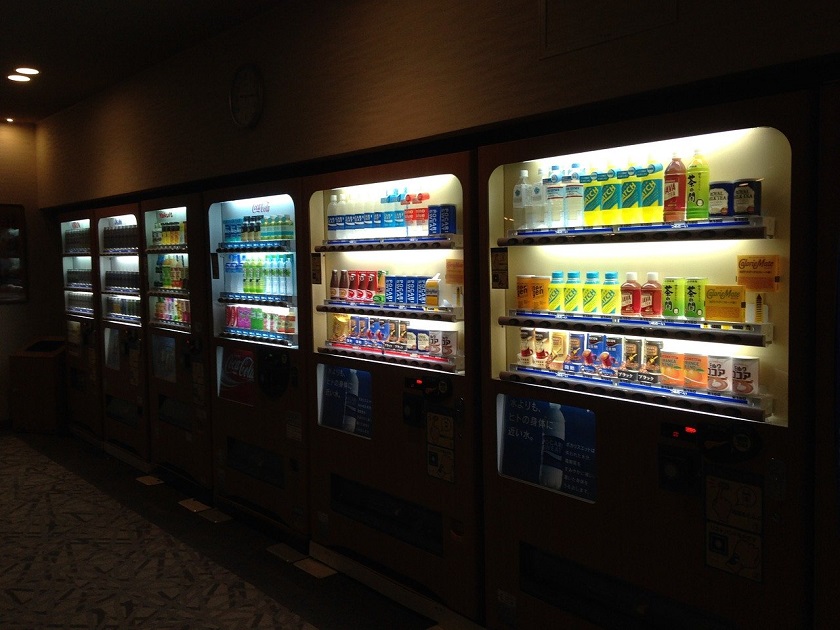 Can't find a convenience store? Vending machines are placed all over Japan, with some truly weird and wonderful options. From coca-cola, to udon noodles, to popcorn made by robots, it's all out there somewhere!
And of course, get a JR Rail Pass!
Chances are you'll arrive in Japan at one of its major airports. And you won't just want to spend your whole trip in either Tokyo, Kyoto, or Osaka. So, it's time for one of Japan's iconic symbols – the bullet train. What's that? Tickets are crazy expensive? Oh. Looks like you should have got a JR Rail Pass before you arrived!
But what is it? It's a pass which is only available to foreign tourists, and you must order it before you arrive in the country. You'll get an exchange order so you can activate your pass once you arrive. It offers you unlimited travel on shinkansen (bullet) trains, except for Nozomi and Mizuho, and some lines of intercity commuter trains and metros.
It's available for 7, 14, and 21 days and can save you a whole wad of cash which you can put towards great food, bathing in onsens, and seeing the incredible sights Japan has to offer!
So, now you know the best ways to travel Japan on a budget…
We hope you'll be planning the outline of your visit. Let JR Pass help! Here, you'll be able to check out which is the best JR Rail Pass for you and get tips for travelling around the country. All that's left now is for us to wish you an incredible trip to Japan – and don't forget to order your JR Rail Pass before you arrive!