As a mountainous prefecture dotted with small towns, an internet search for "things to do in Nagano" can bring up quite a geographical spread. And with ski resorts, onsen towns, historic districts and even ancient pilgrimages, it's tempting to want to do them all! The good news is that many of these experiences are just a bus or train away from the capital of Nagano City. While it's a great idea to base yourself there for easy access to all the fun day-trips and overnight stays, the city itself is much more than just a transit hub. Home to one of Japan's most beloved temples, it has long been the centre of industry in the area and has many local surprises lying in wait. Read on to see some of the best things to see, do and eat in the quiet, mountainous city of Nagano! 
Zenkoji Temple 

Hands down, the most popular thing to do in Nagano for the last 1400 years is to visit Zenkoji Temple. It makes sense, given that the city was built after the temple in order to facilitate all the religious pilgrims visiting the area. These days, Zenkoji's popularity remains strong, attracting roughly 6 million visitors a year. And as one of the oldest and largest wooden temples in Japan and home to the oldest Buddhist statue in Japan, this National Treasure is on the bucket list of many more besides.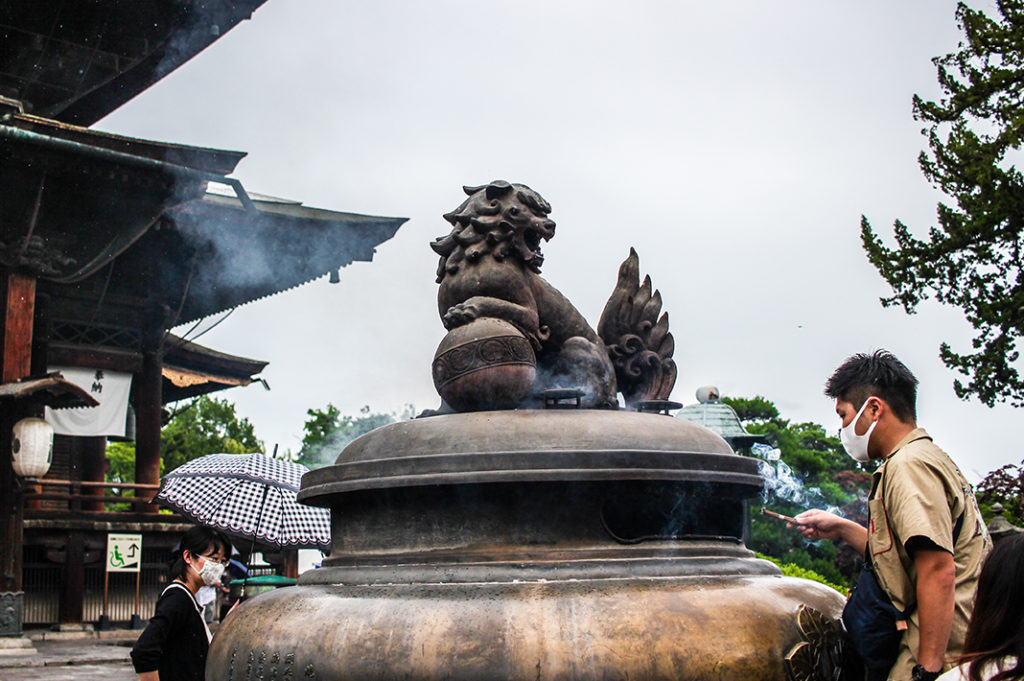 Wandering the temple grounds and the surrounding area invites a sense of nostalgia for a time you never knew. Take it one step further by staying at one of the 39 temple lodging accommodation options, as the ancient pilgrims would have. Here, you can experience sleeping in a beautiful tatami room and also try shojin ryori [Buddhist vegetarian cuisine]. Regardless of where you stay in Nagano, rise before the sun and you can participate in one of Zenkoji's interesting morning rituals. Read more about Zenkoji Temple here.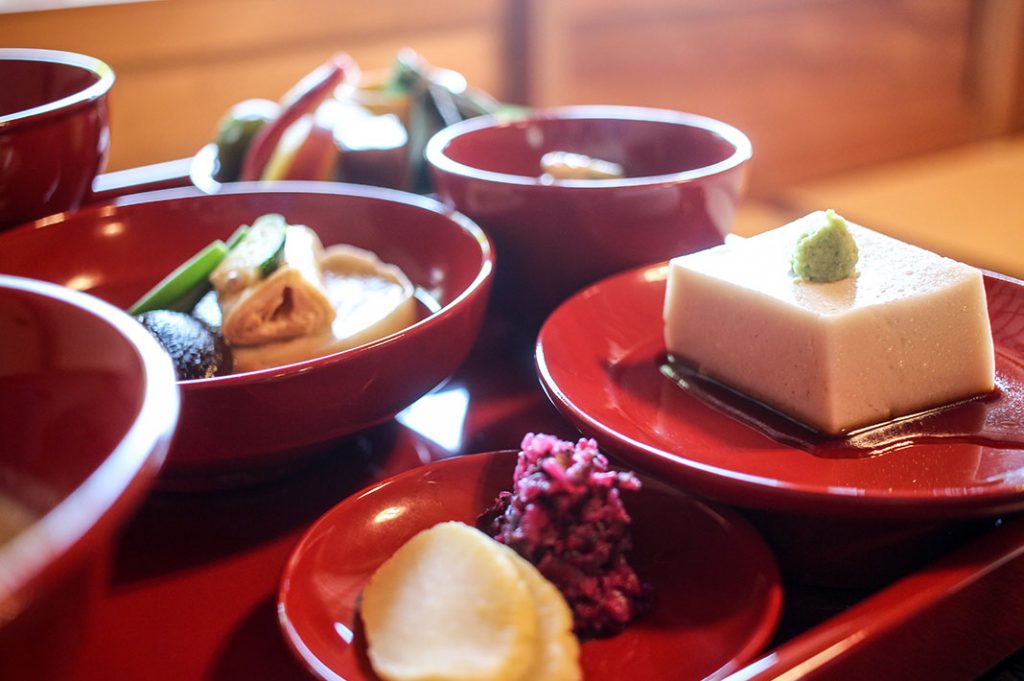 Keep an eye out for Nagano Olympic memorabilia 

Something you're sure to notice is the Olympic rings all over town. Nagano played host to the 1998 Winter Olympics and you could say they're super proud of it. If you enjoy scavenger hunts, then spotting and photographing every instance of the coloured rings should keep you entertained all day! If you'd like to see more Olympic memorabilia, you could travel out to the Olympic Museum which is a 15-minute taxi from Nagano Station.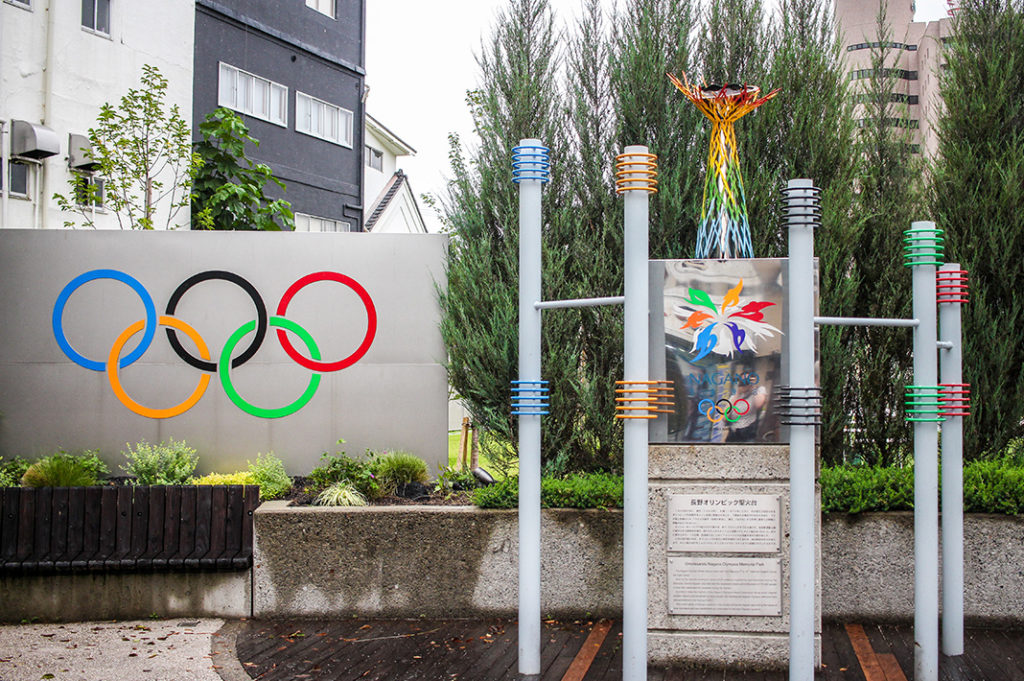 Make you own Shichimi Togarashi
 
Even if you've never been to Japan before, perhaps you've seen or tried "7-spice" at a Japanese restaurant. This colourful tin, ubiquitous around the nation, houses a blend of chilli powder, sesame, Japanese peppers and more. But what you probably didn't know about the condiment is that it originated in Nagano. Local company Yawataya Isogoro has been making and selling it within the Zenkoji grounds since 1736! Better yet, the ingredients are all locally grown, making it a truly perfect Nagano souvenir. Head to the main store near Zenkoji where you can pick up a tin, a gift pack or even make your own blend!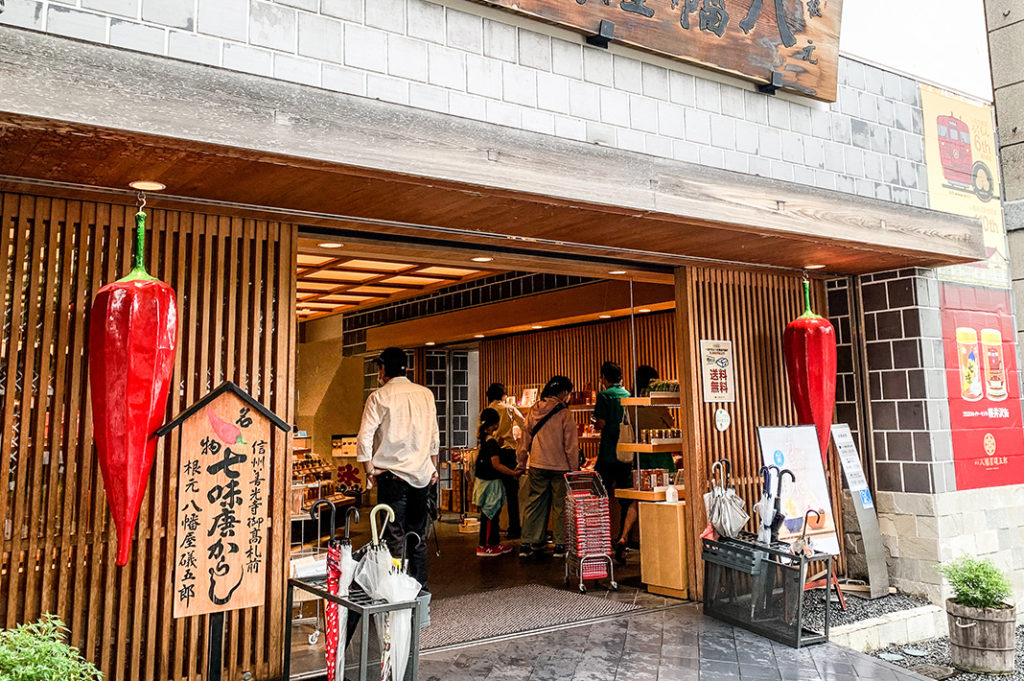 Patio Daimon
 
If you're into heritage architecture, pop into Patio Daimon – a commercial shopping area with a decidedly nostalgic aesthetic. The shops and restaurants all exist within renovated old warehouses, so it's nice to wander the courtyard and picture yourself back in time. It's also home to the oyaki restaurant mentioned below.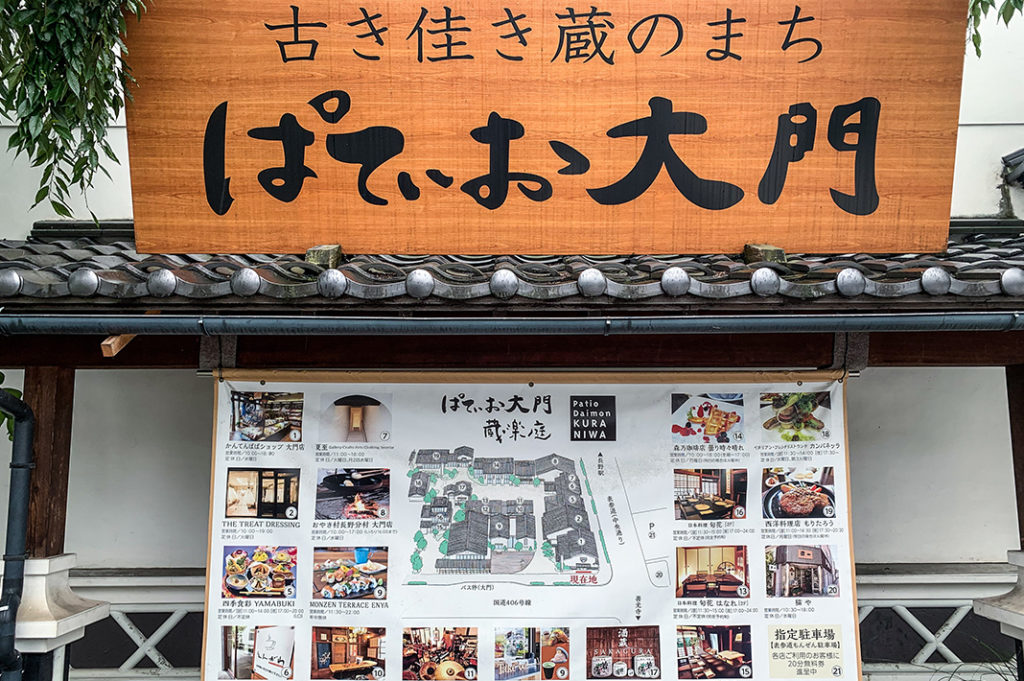 Stamp Trail 

A great way to see a lot of Nagano city is to participate in the seven lucky gods pilgrimage known as the Shichifukujin Meguri. Pick up a 'shikishi' board from the Tourist Information Center and visit the 7 shrines dedicated to Japan's gods of fortune. Simply make a donation and stamp your board at each place; once complete, you have a wonderful souvenir of a memorable day in Nagano. I can't think of a better way to see the city, inherit some luck and get a new piece of art for your home. Read more about it here.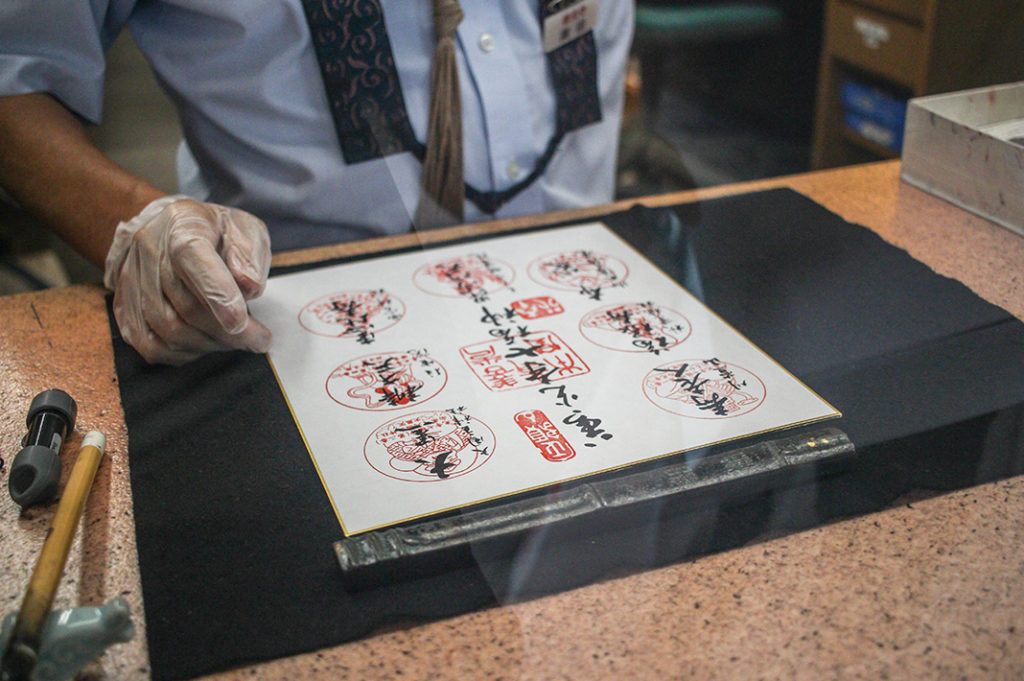 Food and drink in Nagano City
Soba
 
If you can only try one dish in Nagano, make it soba noodles! This is the ultimate local delicacy and has been satisfying appetites for generations. To illustrate just how popular it is, some Japanese guide maps contain an exhaustive list of every soba restaurant in town! In your travels, you may even see chefs making noodles in shop windows.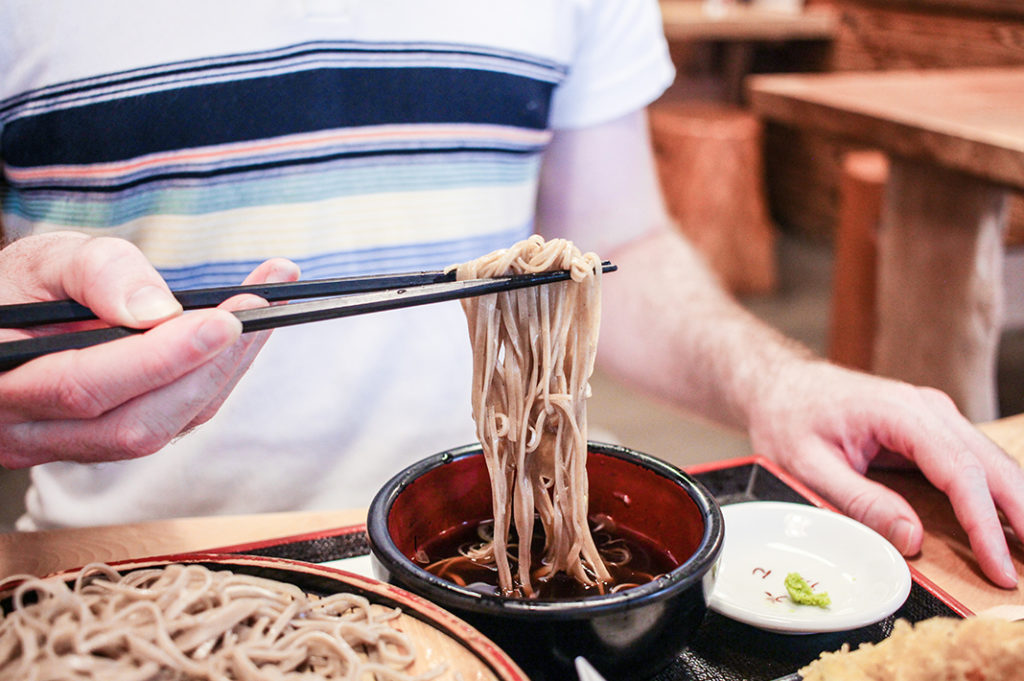 To eat zaru soba (cold soba), add your condiments (usually shaved leek) to the dipping sauce. (You can also add the wasabi but I like to brush it on my noodles.) Pick up a small amount of noodles with your chopsticks and dip the bottom half into the sauce. This way you can appreciate the flavour of the plain soba followed by the seasoning. Make sure to slurp loudly to thank the chef! The restaurant will often bring you a small jug of sobayu, the water used to boil the noodles; you can pour this into your teacup and drink it, or mix it with the leftover dipping sauce and drink.   
Oyaki 

Oyaki is another local delicacy, though not as well known as soba. These fist-sized dumplings are made from blended buckwheat flour and stuffed with local produce like mushrooms, pickles, vegetables or beans. They're either steamed, pan-fried or grilled and always served hot. They're the perfect way to sample all of Nagano's finest produce in one savoury package. You'll see them everywhere, but for some of the best oyaki in the city, head to Ogawanosho. Their oyaki are cooked over the open flame of an irori sunken hearth, giving them a beautiful smoky flavour. Read more about them here.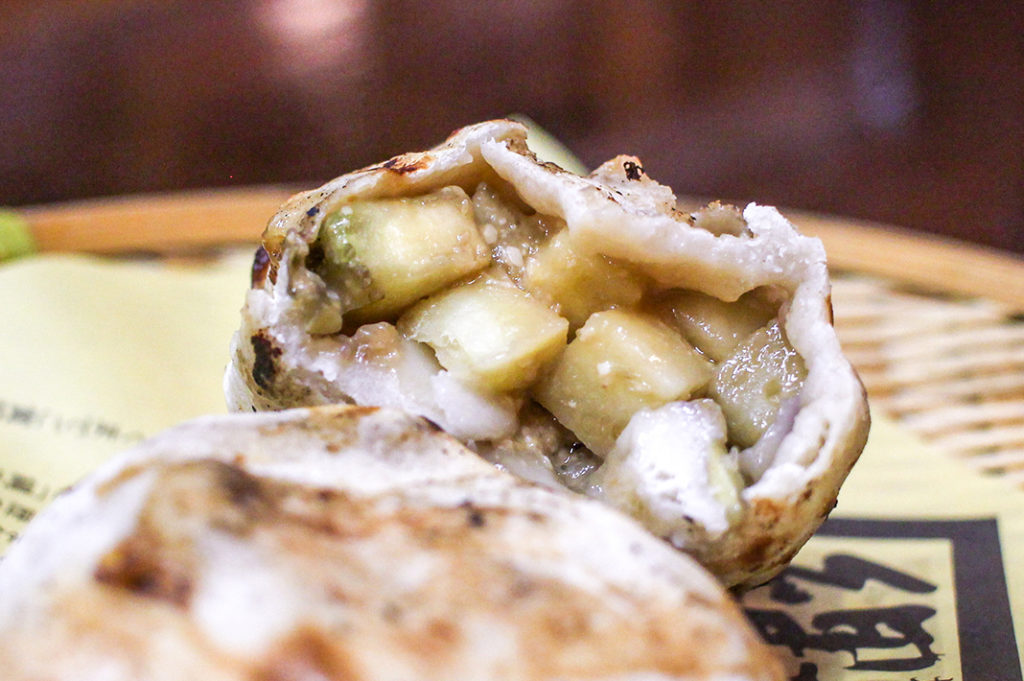 Shojin Ryori 

Shojin Ryori is the traditional food of Buddhist monks and is often available at Buddhist temples or at the nearby temple lodgings. As the city of Nagano developed around the Buddhist temple of Zenkoji, there are quite a few places to try it. If you stay in the temple lodgings, there is a good chance you will have access to a shojin ryori meal, but make sure to check ahead. One place we recommended is Zenkoji Fuchinobo where you can get shojin ryori for lunch or dinner starting at 3,000 yen. You can view their menu here and note that vegan and Muslim-friendly options are also available. Reservations are required at least one week in advance.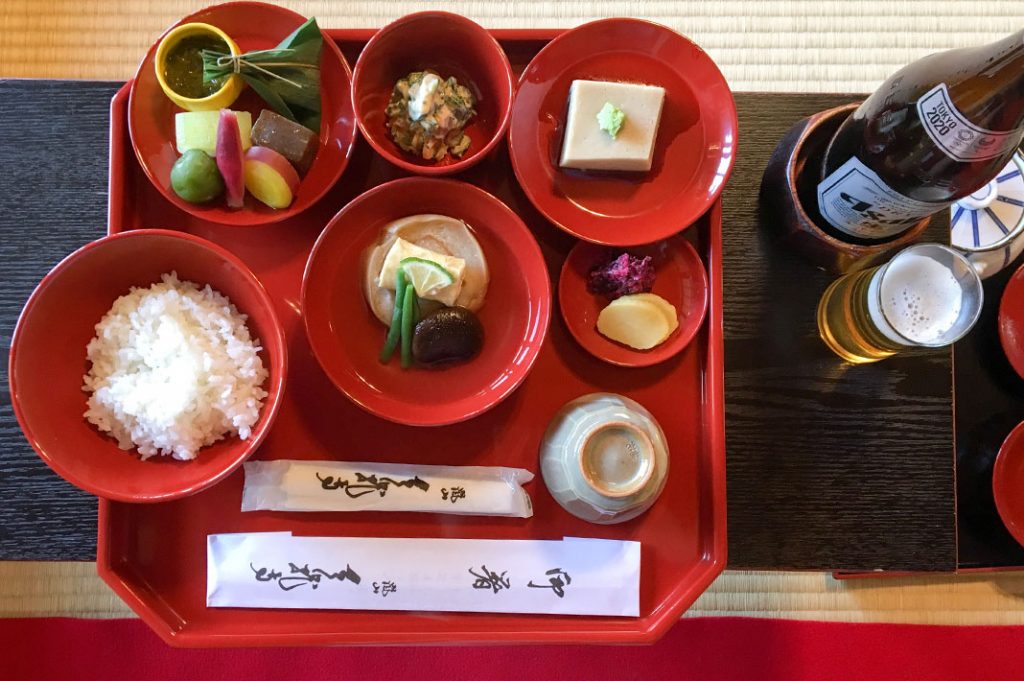 Miso 

Miso is an ingredient that has garnered an international following, and it just so happens that Nagano is the top miso producer in all the land. Said to be connected to longevity, this paste, made from fermented soybeans, koji grains and salt, is simply delicious. It often forms the base of a soup or is turned into a marinade or sauce. You will definitely see a lot of miso around Nagano, but in the city, you can't go wrong with Suyakame. This company has been producing miso since 1902 and is a great place to pick up a tub or try their miso soup, grilled rice balls brushed with miso, or—our favourite—miso ice cream!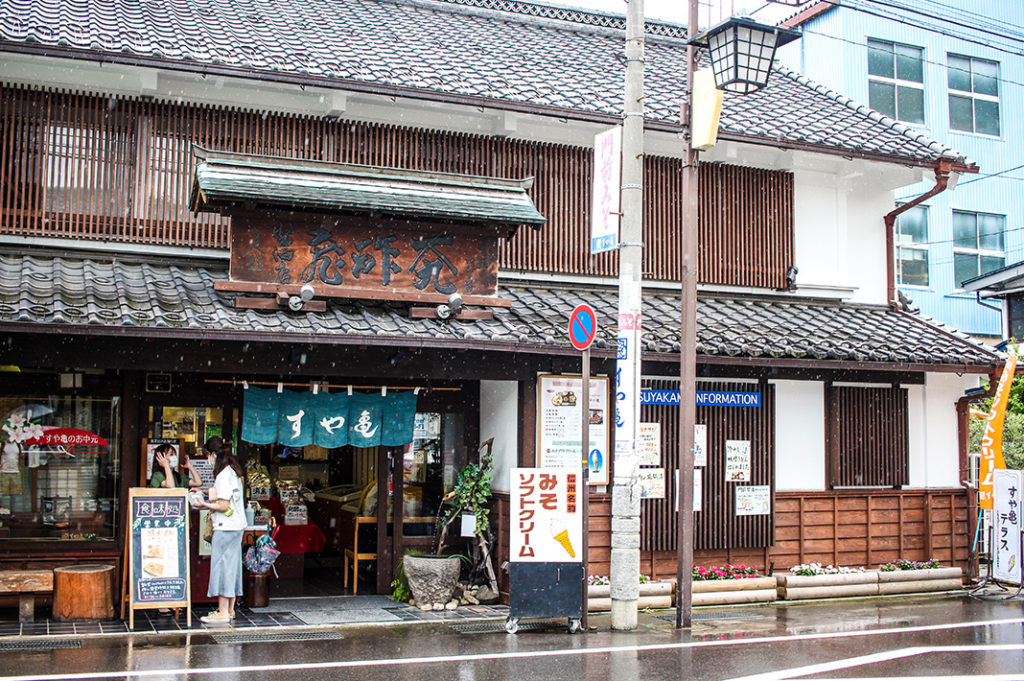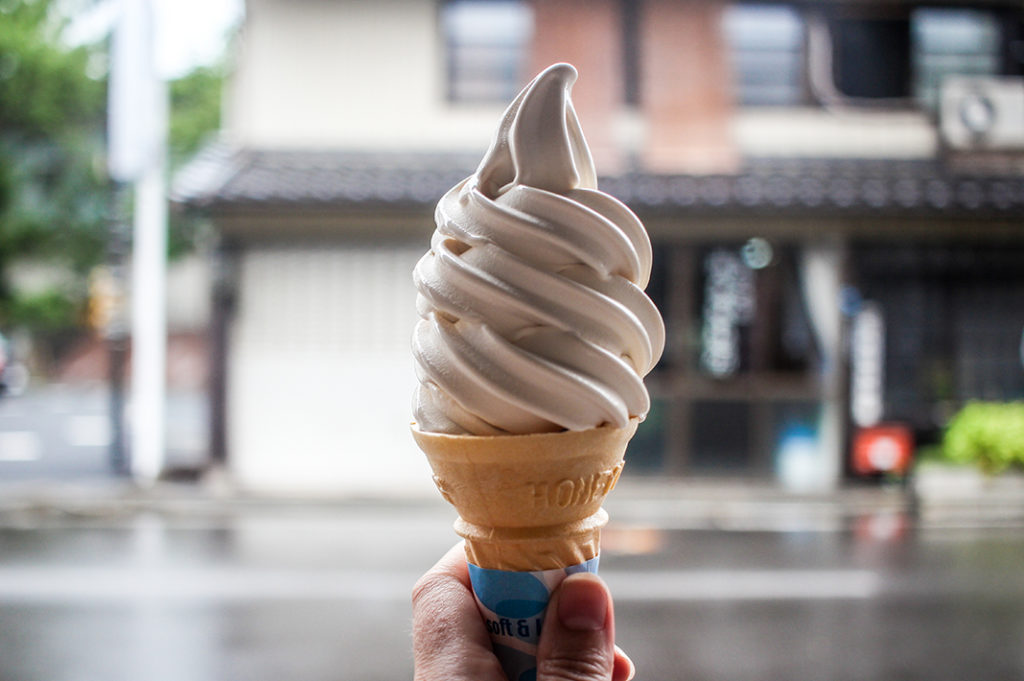 Sake 

Like many prefectures, Nagano produces its own sake. One place of note is Nishinomon-Yoshinoya Sake Brewery, near Zenkoji Temple, which dates back nearly 300 years. This brewery also produces amazake, plum wine and miso soup, so you can sample quite a range. On the subject of alcohol, Nagano also happens to be the leading producer of wine grapes in Japan, so keep an eye out for a local drop when you're dining out.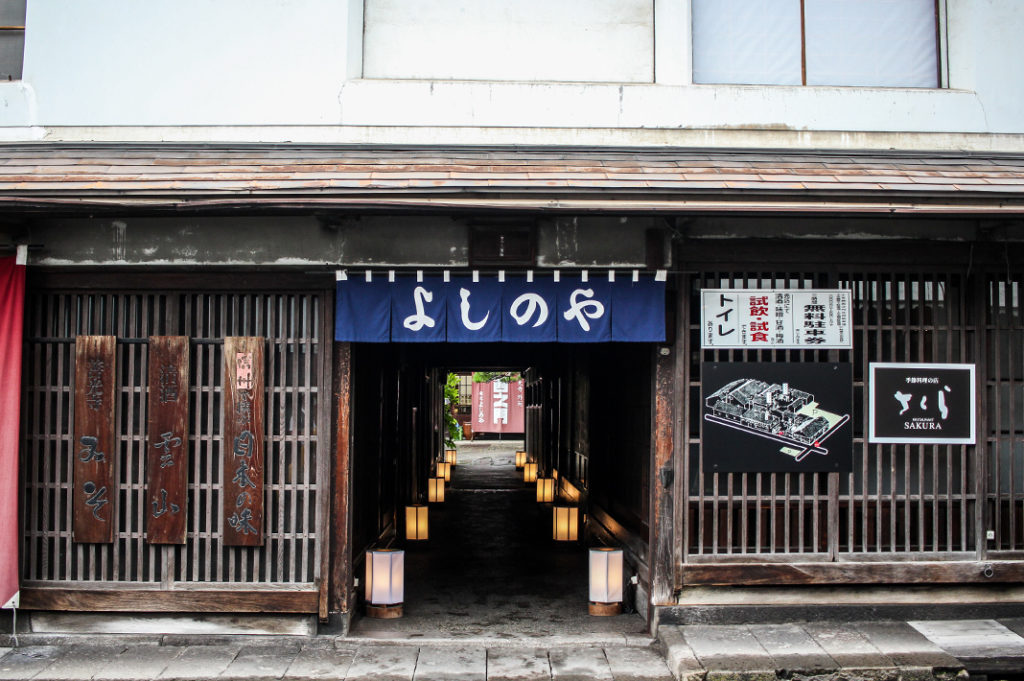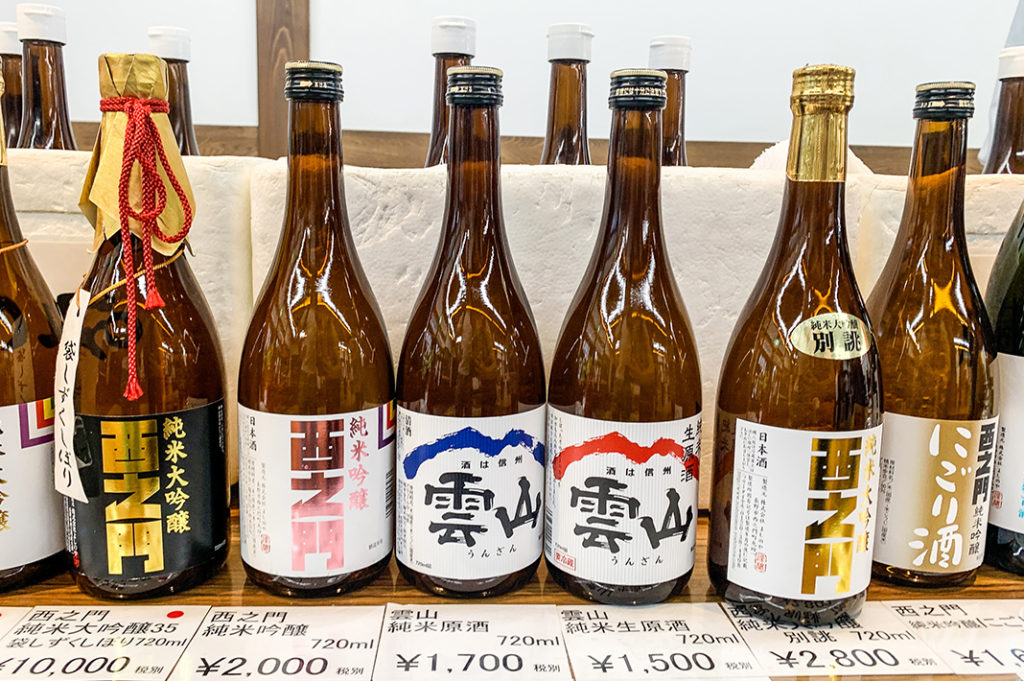 Healthy steamed cuisine
 
Monzensaryo Yayoiza is mentioned in almost every single Nagano guide. And for good reason; they serve "seiro mushi", a healthy dish of local beef and seasonal vegetables, steamed together in a bamboo box. It's perfect for those who are noodled out and looking for something a little lighter! You can find it near Zenkoji Temple.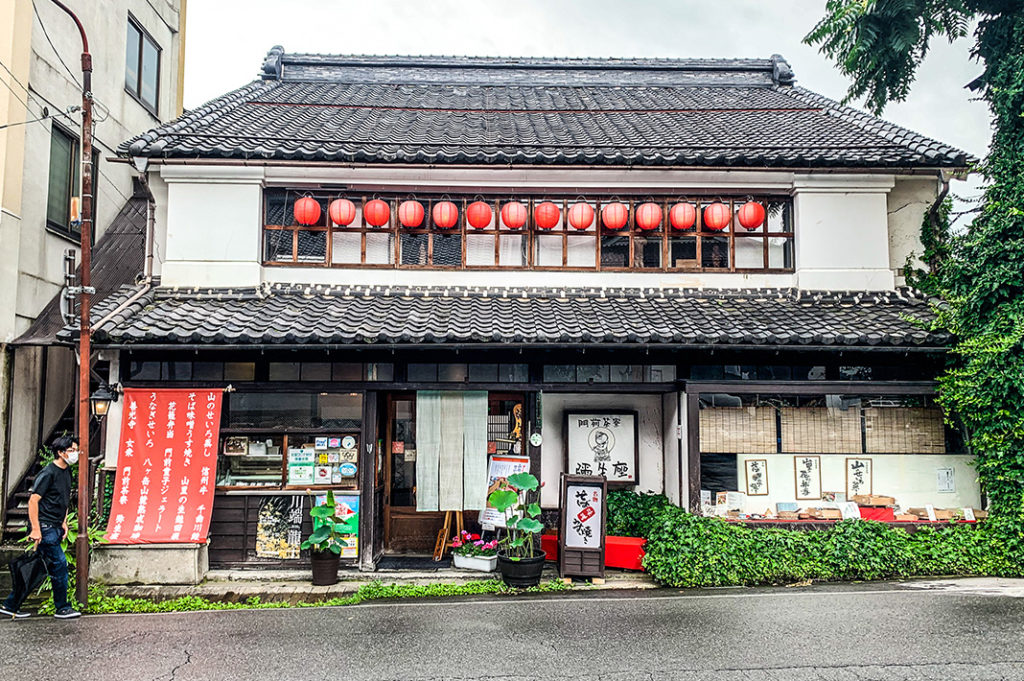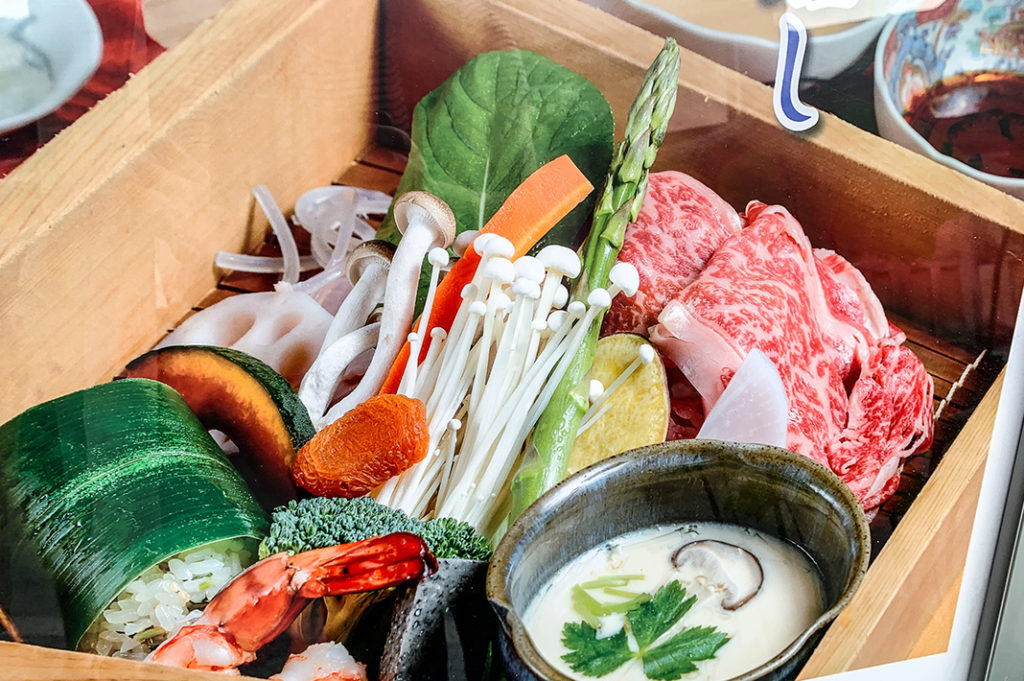 This doesn't even begin to scratch the surface of all the great things to do in Nagano City. No matter how you end up spending your day, consider ending it at Susobanakyo Hot Spring Uruoi-kan, where you can indulge in a natural spring water onsen. And if you're still hungry for more Nagano treats, check out soba crepes, saka manju (steamed sake yeast bun), koi shaped cakes and even Nozawana pickles from Nozawa Onsen. 
Accessing Nagano
Nagano Station is a JR Shinkansen station, serviced by the Hokuriku Shinkansen Line to/from Tokyo (1 hour 20 min, ~¥8400). If you're on a budget, you could also catch a Highway bus from Shinjuku (3 hours 40 min and ¥2,900). From Osaka, you can get a bus from Umeda (6 hours 40min and ¥6,000) or take a shinkansen with a transfer at Nagoya (roughly 4 hours).   

It's possible to fly as close as Shinshu-Matsumoto Airport and then transfer to the wide view "Shinano" train (48 min, ¥2,900) which will bring you into Nagano.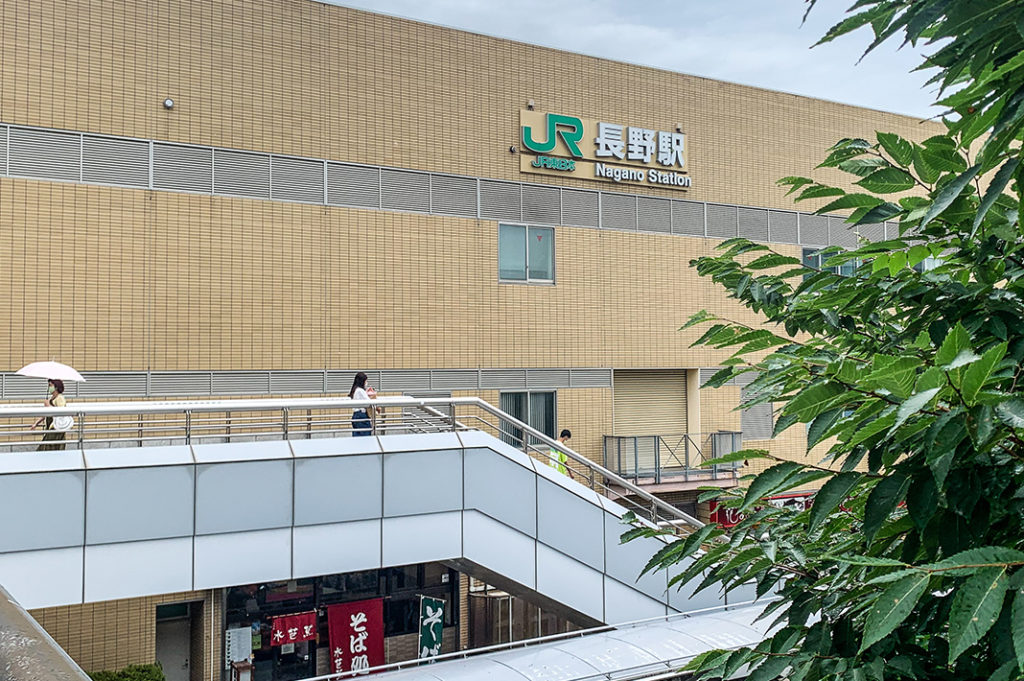 Getting Around Nagano City
While it's not a huge city, and easy to walk, there are definitely public transport options available for those interested. There is a blue "Guruin-go" city bus making the rounds every 15 minutes between 9:35 am and 6:50 pm. It costs 150 yen for adults and 80 yen for children—a flat fee regardless of how long you ride the bus for.

This article was first published by Japan Journeys. Check Japan Journeys for deeper and unique insights into visiting Japan, including wellness, travel, cuisine and more. Follow on Instagram @japanjourneys.jp, and on Facebook at this link!