Dutch travellers
over 2 years ago
1 response
How much time in advance must a JR pass be ordered
16637 posts
5724 likes
over 2 years ago
Hi there,
It depends where you live, as basically delivery is what takes the most time. Seeing you are Dutch, it would be just 1 day to the Netherlands.
That said, we recommend booking at least 2-weeks in advance. This way there's plenty of time to get your time.
Kind regards,
Daniel
---
Looking for more information? Search the forum
Instant Quote
Starting from ₩316,824 for 7 days of unlimited Japan Rail travel
Can't find the answer?
Learn from over 14899 questions about the Japan Rail Pass, or ask our Japan Rail travel experts
Ask Question
---
Get pocket Wifi in Japan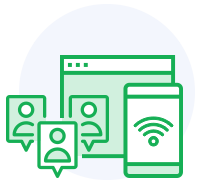 Get inspired for your visit to Japan by following us on Instagram and don't forget your own shots once you are there.