yaffareich
3 months ago
2 responses
Hi. we will be traveling around for 2 weeks, is the green pass worth the extra cost. thank you
17158 posts
5935 likes
3 months ago
Hi there,
Personally, I love Green Class, the comfort makes travelling to much more relaxed.
That said, it all depends on your own budget and preferences. To get an idea of Green Class see:
https://www.jrpass.com/green-pass
https://www.jrpass.com/blog/first-class-rail-travel-in-japan-is-the-high-price-really-worth-it
Kind regards,
Daniel
2 posts
0 likes
3 months ago
Thanks
---
Looking for more information? Search the forum
Instant Quote
Starting from $236.00 for 7 days of unlimited Japan Rail travel
Can't find the answer?
Learn from over 15386 questions about the Japan Rail Pass, or ask our Japan Rail travel experts
Ask Question
---
Get pocket Wifi in Japan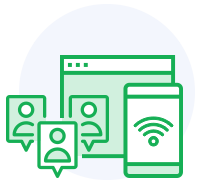 Get inspired for your visit to Japan by following us on Instagram and don't forget your own shots once you are there.