Table of contents:
Hit the Slopes for Quality Skiing
Visit Incredible Winter Festivals
Explore the Hokkaido Food Scene
Stay Warm in Steamy Onsens
See Hokkaido's Natural Side Embrace Winter
Few places in Japan are so perfect for visiting in winter as the northern island of Hokkaido. While maybe not as popular as the big name destinations on Honshu like Tokyo and Osaka, Hokkaido has plenty going for it and the cold weather of winter has a way of accentuating its talents. By visiting Hokkaido in winter you'll have the chance to see incredible festivals, fill up on tasty food, play in the snow and witness Hokkaido's true beauty. Read on to find out what it's like to experience a Hokkaido winter and why it's such a good time to go.
Hit the Slopes for Quality Skiing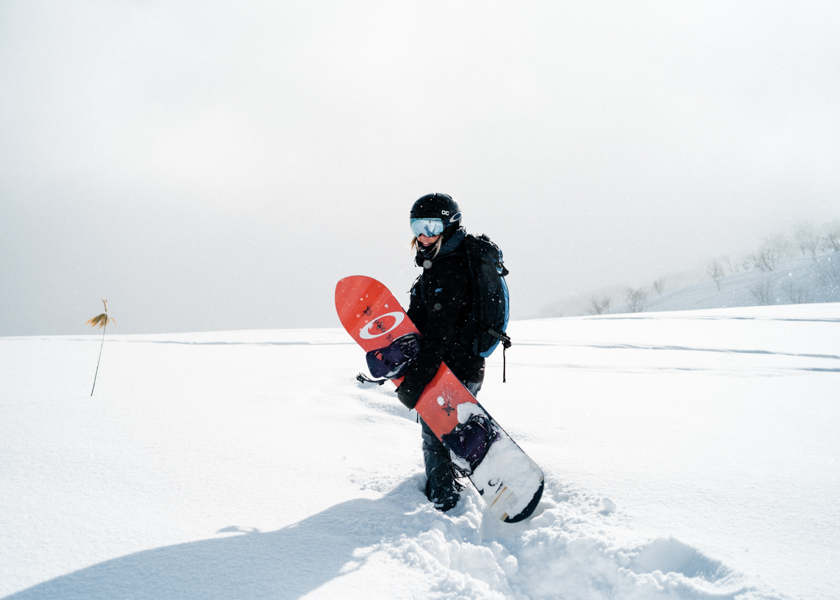 Hokkaido is really well known for the many ski resorts found around the island, but you'll have to wait until winter in Hokkaido for the ski season to get well underway. Located in Japan's mountainous north, Hokkaido is the first stop for icy winds coming from Siberia that cross the Sea of Japan. This creates perfect conditions for skiing and snowboarding, so naturally, skiing is one of the most popular Hokkaido winter activities.
Your spoiled for choice with ski resorts in Hokkaido, just another reason why it's Japan's premier ski destination. One of the two main areas to find ski resorts is the immediate area around Sapporo, like with famous ski towns like Niseko and Rusutsu. The other, while harder to access, is the near the centre of the island and its resorts like Furano and Asahidake are not to be missed. Besides skiing, resorts often have other activities like ice skating, sledding, and snow tubing.
Visit Incredible Winter Festivals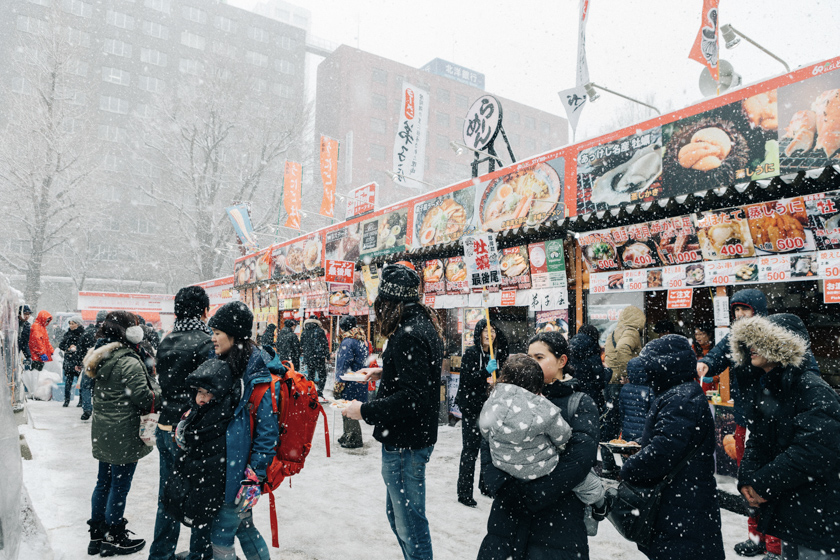 Rather than shying away from the cold weather, short days and snow, Hokkaido has a habit of holding festivals at this time of the year instead. Many Hokkaido winter festivals focus on the huge downpours of snow the island receives each winter, while others like the Sapporo White Illumination focus on Japan's love of winter illuminations.
Perhaps the most famous in Hokkaido is the Sapporo Snow Festival. With the 71st Sapporo Snow Festival ready to take place in 2020, this festival has grown and grown over the decades. At the festival you'll be able to see hundreds of gigantic snow sculptures, as well as watch the Snow Sculpture and Ice Carving Contests.
Sapporo may have the largest snow festival, but many other cities on Hokkaido have one also. These include the Asahikawa Snow Festival, the Otaru Snow Light Path and the Sounkyo Ice Waterfall Festival. Others, like Shikaribetsu Kotan and Hoshino Resort Tomamu Ice Village, take things a step further by building entire little villages out of ice, complete with ice bars and more.
Unfortunately, many of the Hokkaido festivals take place at the same time, so you may have to pick which one you want to see.
Explore the Hokkaido Food Scene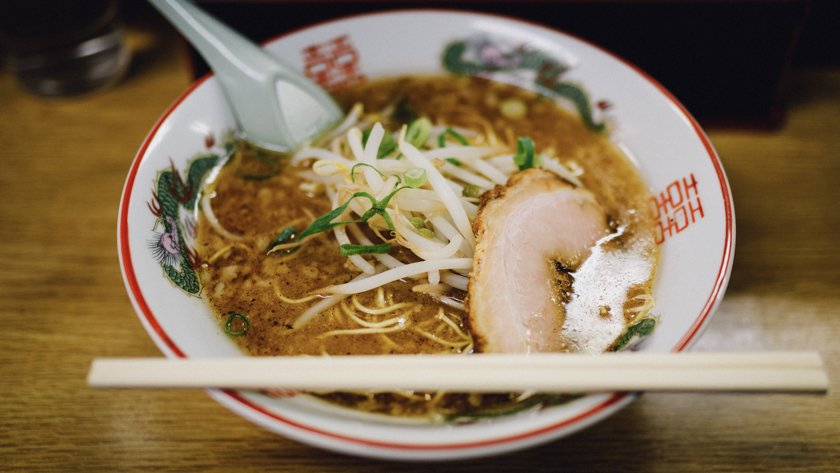 For many travellers Japan's cuisine is a big part of the experience of visiting the country and winter doesn't get in the way of that. As with every region of Japan, Hokkaido has its own special dishes and local produce with plenty of choices to keep you busy.
One of the easiest foods in Hokkaido to find is ramen as there are countless restaurants there that specialise in this Japanese noodle soup dish. There's even a Ramen Street in Sapporo so you can work your way from one store to the next to try ramen with different noodles or broths.
Hokkaido is also very into seafood, with crab being especially popular. In Hokkaido's restaurants you'll be able to try all sorts of crab dishes as well as different types of crab, from snow crab to king crab and blue king crab. So, if you like crab, you've basically found heaven.
To go along with all this food, Hokkaido is quite well known for its alcohol. The region is home to Sapporo Beer, one of Japan's most popular international beer labels. It's possible to visit the Sapporo Beer Brewery and taste-test some of its different brews. Alternatively, you could visit the Tanaka Sake Distillery, where you can see where this brand of Japanese rice beer or nihonshu, is brewed.
Stay Warm in Steamy Onsens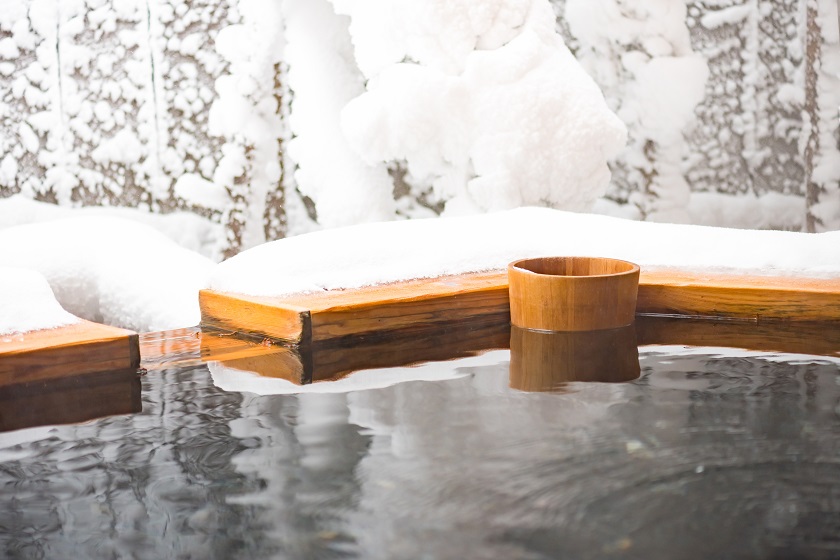 Hot springs, known as onsen in Japanese, are a traditional and integral part of Japanese culture. They're something you'll want to experience no matter the time of year you visit Japan. It just so happens that the chilly depths of winter are a particularly great time to soak away in Hokkaido's onsen.
Like many mountainous parts of Japan, Hokkaido is home to a broad selection of hot spring resort towns. Whether you choose to stay at a ryokan, a traditional Japanese inn, or not, relaxing in an onsen is an easy way to keep warm and experience the local culture without having to do too much. Popular onsen destinations in Hokkaido to start with include Noboribetsu, Jozankei Onsen and Lake Toya.
See Hokkaido's Natural Side Embrace Winter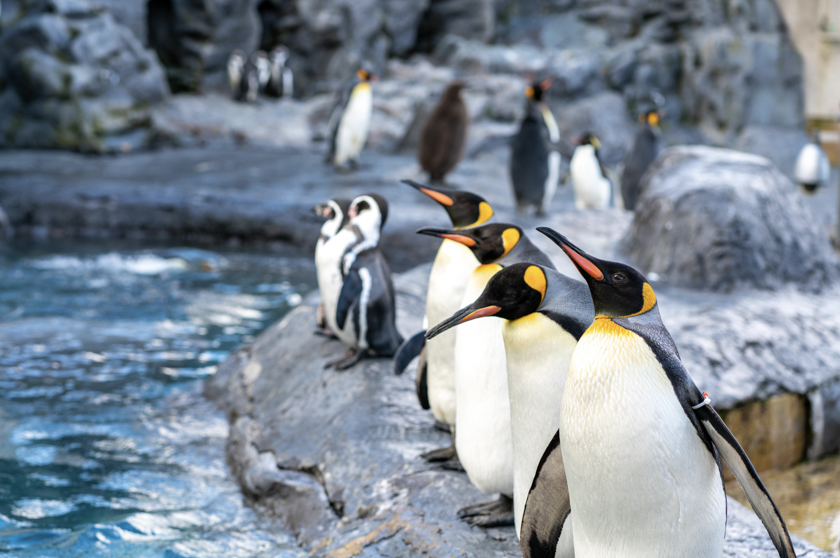 Lastly, we have a look at the more typical types of sightseeing in Hokkaido. You can obviously visit city destinations like Asahikawa, Hakodate, Otaru and Sapporo, but that kind of thing is possible year-round. Instead, let's look at nature, landscapes and wildlife destinations that are specifically interesting come wintertime.
One sight you won't want to miss is the incredible Shirogane Blue Pond in Biei. While man-made, the vibrant blue of the water in the pond is a magical sight. In winter, the colour still comes through if it freezes over and the pond is illuminated in the evening to stunning effect. There's also a beautiful waterfall nearby at Shirogane Onsen that's worth seeing.
Next is the Asahiyama Zoo, where a fantastic array of winter wildlife call home. With habitats for all sorts of animals including penguins and polar bears, the creatures are at their most active during winter.
You also won't want to miss the regular winter phenomena of drift ice. Sailing on an icebreaker ship off the coast of Hokkaido you can see the incredible sight of pack ice filling the Okhotsk Sea, something that rarely occurs beyond the Arctic and Antarctica. This pack ice has drifted a long way to reach the Japanese coast, and yet is often still so frozen that passengers can even take a walk out on the ice if they like.
Inspired? Read more about Hokkaido in our year round 5-day Hokkaido itinerary.