Table of contents:
The Tanabata Festival
Festival Decorations and Customs
Legend of Orihime and Hikoboshi
History and Origins of the Festival
Tanabata Festivals around Japan
Sendai Tanabata Festival
Hiratsuka Tanabata Festival
One of the fun festivals found right around Japan is the Tanabata Festival, often referred to as the Star Festival. This ancient Japanese summer festival, held in cities and towns across Japan, celebrates a folk legend of star-crossed lovers. Tanabata is an experience not to miss if you're in Japan during summer, as it's held right across the country and yet another fantastic Japanese festival. Go to Tanabata and experience the local customs and you might even find your wishes come true!
The Tanabata Festival
Rather than being a local or regional festival, Tanaba is a festival that is celebrated right across Japan. It used to be held on the seventh day of the seventh lunar month according to the traditional Japanese calendar.
However, when Japan changed to the modern Gregorian calendar, the timing of the event became a bit muddled. Nowadays, each city or region holds it on their own specific day, with July 7th and August 7th two of the most common dates. What's more, larger Tanabata Festivals usually take place over several days.
Festival Decorations and Customs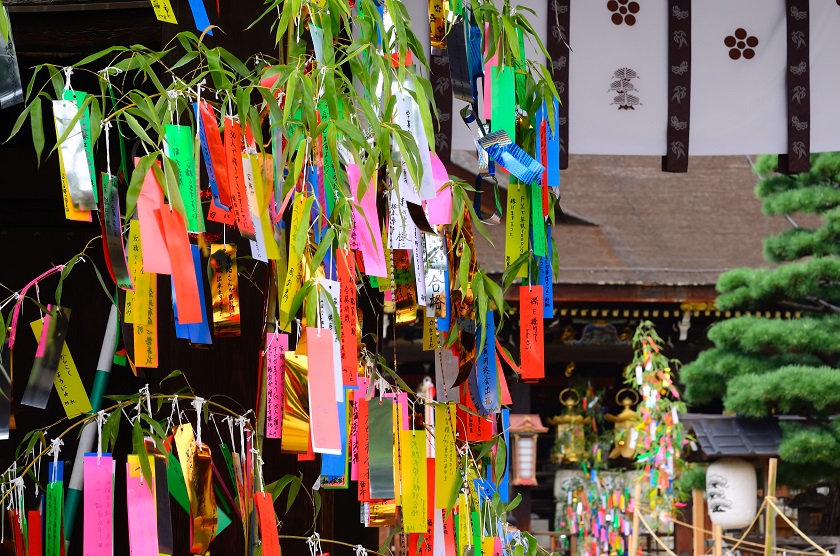 The main activity of the festival is people writing down their wishes onto a small coloured piece of paper called a tanzaku. Next, the tanzaku are tied to bamboo trees, creating cloud of colourful paper hanging down over people.
Although the most common custom, each region has its own customs for the festival. These customs are often closely related to Buddhist customs that take place during the Obon Festival.
Besides the tanzaku, other common decorations you can see during Tanabata include origami paper cranes and other paper shapes. Each decoration has its own meaning and represents what people are wishing for from the year ahead.
Events held for Tanabata festivals vary, but often include parades, beauty contests and carnival games. Then there's sōmen, a special noodle dish with a light dipping sauce, that is strongly associated with the festivities. One other element to the festival is music, with performances of a traditional Tanabata folk song.
Legend of Orihime and Hikoboshi
To really understand why the festival is so important and celebrated, you need to first know the legend that inspired it. While there are various versions of the story that often have different names, at its core it's a love story of two deities, a weaver and a cow herd called Orihime and Hikoboshi. These two figures were represented by two stars in the sky, Vega and Altair, respectively.
The most common version of the legend goes that Orihime and Hikoboshi were introduced by her father Tentei. Upon meeting they fell in love and married. Soon after, Orihime was no longer weaving for her father and Hikoboshi was neglecting his herd, which angered Tentei. The two were forbidden from seeing each other for a time, until her father relented and allowed them to meet on the 7th day of the 7th month, but only if she worked hard until then.
On that day, their attempt to meet was halted when they found no bridge crossing the river between. Orihime wept at this so much that a flock of magpies took pity and formed a bridge so the two could be reunited.
History and Origins of the Festival
In Japan there are five traditional seasonal festivals that were introduced from China. These festivals are known as gosekku and Tanabata is one of them. The story behind the festival came to Japan during the Nara Period with the festival similar to the Chinese Qixi Festival. It was supported by the Kyoto Imperial Court of the time, with Empress Kōken said to be responsible for its introduction in 755. However, it didn't become widespread until much later during the Edo Period.
Originally, it was mainly a weaving festival that was intended to inspire young women to improve their skill with the loom. However, the festival then merged with similar Japanese legends and customs to become the distinctly Japanese Tanabata festival.
Tanabata Festivals around Japan
As previously mentioned, festivals for Tanabata are held across Japan during the months of July and August. These festivals occur on different dates, have their own customs, and vary in size. Even Tokyo Disneyland gets in on the festival, celebrating with a parade where Minnie is Orihime and Mickey is Hikoboshi.
The two largest Tanabata festivals are the Sendai Tanabata Matsuri in Sendai and the Shōnan Hiratsuka Tanabata Matsuri in Kanagawa.
Note: In 2020, many of the larger Tanabata festivals have sadly been cancelled due to restrictions related to the coronavirus.
Sendai Tanabata Festival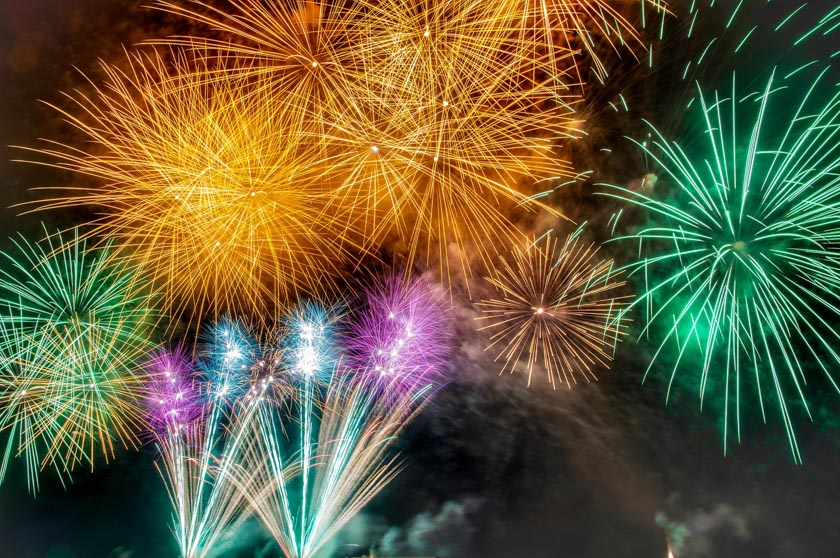 Without a doubt the largest and most famous Tanabata festival in Japan is the Sendai Tanabata Festival. It takes place from August 6th to 8th and has a history that stretches back to the rule of Date Masamune in the 16-17th century. In fact, the festival is almost as old as the city itself, although it was almost lost due to war and hard economic times around the two World Wars.
The Sendai Tanabata festival is one of the places where it's possible to see all the different types of festival decorations mentioned earlier. If you visit, you'll also get to enjoy a fireworks show on the evening of August 5th, the night before the festival starts. To reach Sendai with your Japan Rail Pass, there are plenty of train options, including the Tohoku-Hokkaido Shinkansen.
Hiratsuka Tanabata Festival
For those visiting Tokyo during this time, another large festival that is easier to reach is the Shonan Hiratsuka Tanabata Festival. Taking place just outside the train station in the city of Hiratsuka, you can reach the festival from Tokyo in about an hour with the Tokaido Line using your Japan Rail Pass. The festival runs from July 3rd to 5th and is known as much for its crowds as its colour.