Table of contents:
World Heritage Sites in Japan
Itsukushima Shinto Shrine
Himeji Castle
Buddhist Monuments in the Hōryū-ji Area
Hiroshima Peace Memorial
Shrines and Temples of Nikkō
Fujisan
Historic Monuments of Ancient Kyoto
Japan is a country celebrated for its distinctive culture and rich heritage. It's these traits that so often draw visitors to its shores, seeking to understand what makes the country so special. A pretty good place to start is with the world heritage sites of Japan, as these destinations have been internationally recognised for their cultural importance.
Unfortunately, some of Japan's world heritage sites are off in remote corners of the country or even on distant islands, making them difficult for the average traveller to experience. With that in mind, here are some world heritage sites in Japan that you can easily visit while traveling around the country on a Japan Rail Pass.
World Heritage Sites in Japan
Considering its great wealth of culture and history, it shouldn't come as a surprise that Japan has a significant number of world heritage sites to its name. As it stands, there are currently has 23 Japan world heritage sites, made up of 19 cultural and 4 natural sites. There are also seven sites that have been nominated to UNESCO's Tentative List for future consideration. Between them, they showcase the best of Japan's historical, religious, industrial and natural heritage.
Itsukushima Shinto Shrine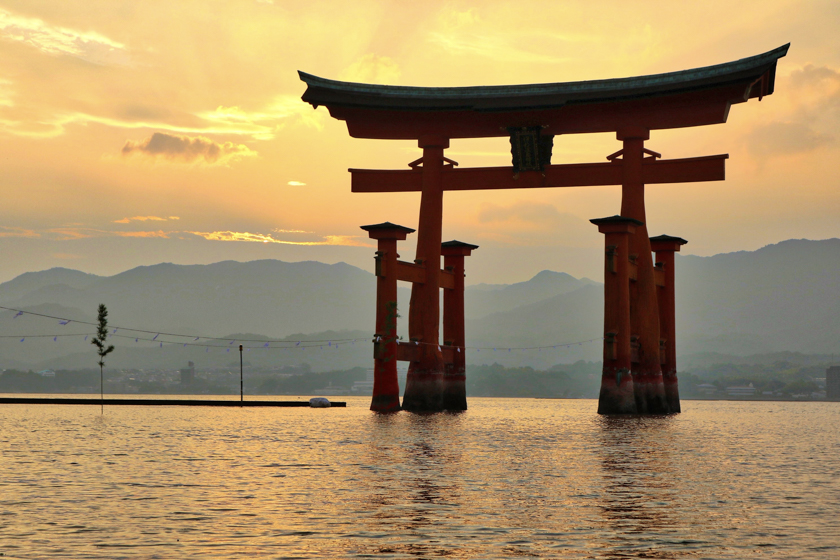 Many travellers quickly put the island of Miyajima on their Japan itinerary when they see photos of the enchanting floating Torii Gate. What they might not realise is that the island, also known as Itsukushima, is a UNESCO world heritage site. The Shinto shrine on Itsukushima has been considered a sacred place since the 6th century and although it was rebuilt in the 12th century, it reflects the long-held traditions and architectural aesthetic of ancient Shintoism in Japan.
Getting There: It's possible to take the ferry from Hiroshima across to Miyajima for free, as it's a free inclusion in the Japan Rail Pass.
Himeji Castle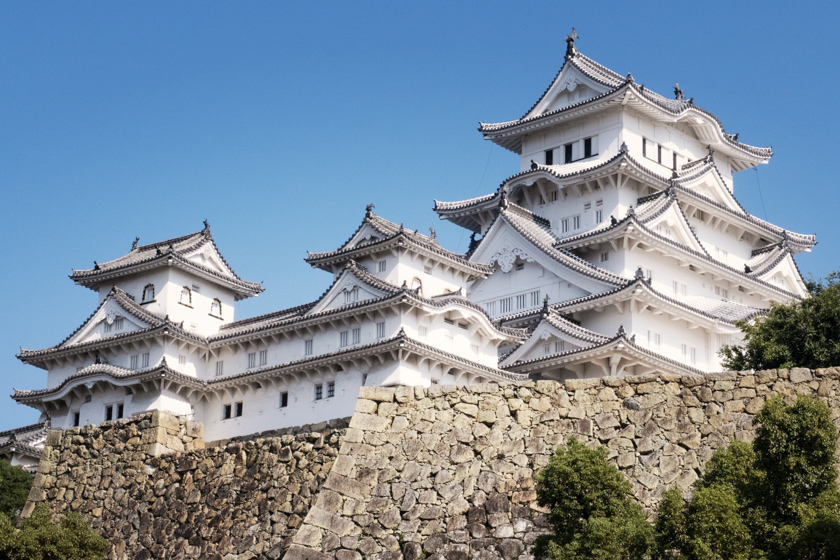 Japan is home to its fair share of castles, but none quite compare with Himeji-jo. This magnificent castle in the city of Himeji is widely considered to be one of Japan's most beautiful and impressive castles. So, it's no surprise that it's also found its way on to the world heritage register for being the best preserved example of traditional Japanese castle architecture from the Shogun period. Himeji Castle and its 83 buildings highlight the intricate system of defences used by feudal lords to maintain control, as well as the masterful woodwork that went into their construction.
Getting There: Himeji sits on the Sanyo Shinkansen line, making it incredibly easy to reach from either Osaka or Hiroshima.
Buddhist Monuments in the Hōryū-ji Area
The arrival of Buddhism had a profound effect on Japan and some of the oldest Buddhist monuments are found in the Horyu-ji area near Nara. Found among the temple complexes of Hōryū-ji and Hokki-ji, some of the 48 ancient wooden buildings date back to 7th and 8th century. In fact, they are some of the oldest surviving wooden structures in the entire world. This makes them deeply important to the history of Buddhism in Japan and how it developed and evolved. Not only that, it means these structures are also vital examples of the religion's history of art and architecture.
Getting There: The temples of Hōryū-ji and Hokki-ji are situated near Horyu-ji on the Yamatoji Line, making it accessible from both Osaka and Nara.
Hiroshima Peace Memorial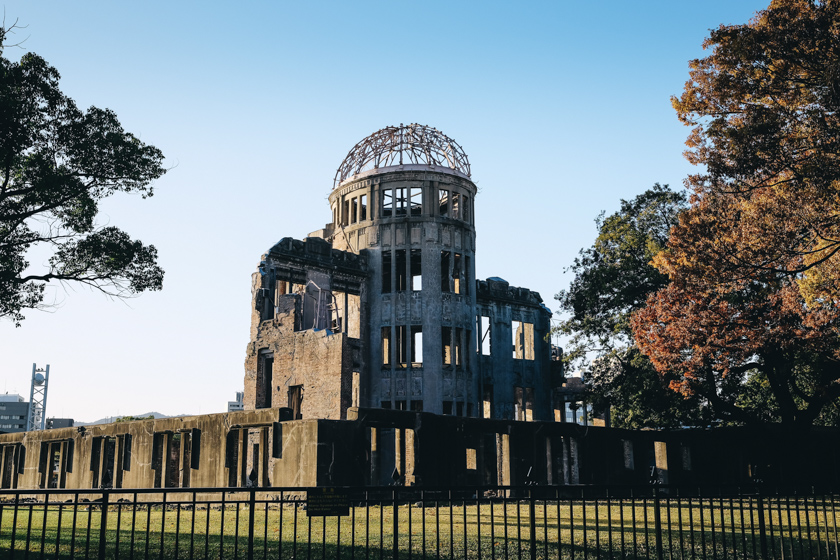 It's hard to fathom the horrific aftermath caused by the dropping of the atomic bomb on Hiroshima on 6 August 1945. However, the Hiroshima Peace Memorial created from the last standing structure in the area does its best to act as a reminder of that devastation. The building has been preserved exactly as it was after the bombing and now acts as a symbol for the world peace that so many hope for, particularly a peace where nuclear weapons have been eliminated.
Getting There: Sitting in the heart of Hiroshima, you can take local transport from Hiroshima Station to get to the Peace Memorial. Hiroshima Station is connected by shinkansen to other major cities like Osaka and Tokyo.
Shrines and Temples of Nikkō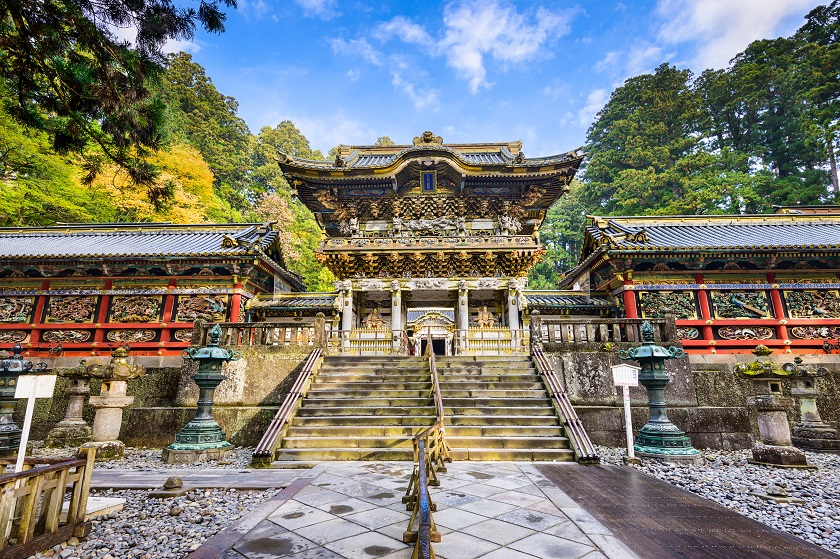 Not all of the Japan UNESCO Sites are found in the country's major cities as the lesser-known city Nikko proves. In this mountain city you'll find an invaluable collection of sacred shrines and temples that speak to Japan's longstanding religious heritage. Not just significant for their architecture or history, these structures are special for how they fit within their natural surroundings. The 103 buildings and structures that are included in this world heritage site belong to the Futarasan Shrine, the Tōshō-gū shrine and the Rinnō-ji temple and are representative of the Tokugawa Shogun period.
Getting There: Nikko sits unsurprisingly on the Nikko line, which connects through Utsunomiya to Tokyo quite easily.
Fujisan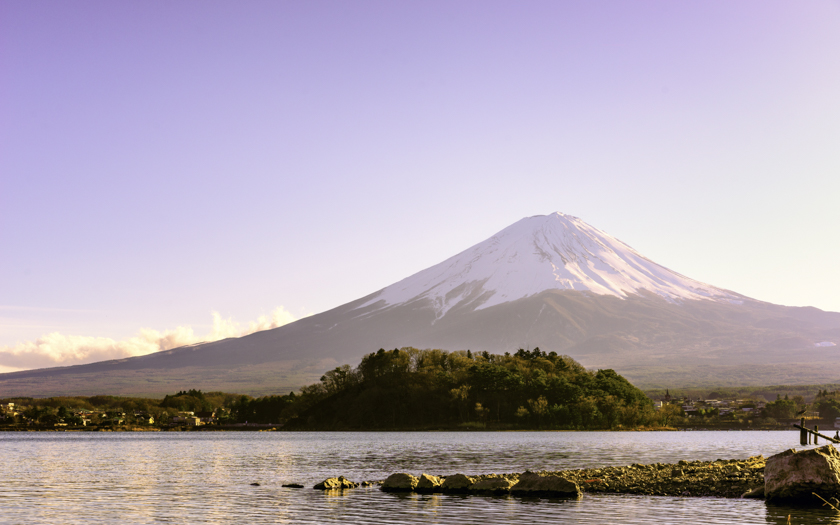 An enduring symbol of Japan, Mount Fuji is much more than just the highest peak in the country. There's no question that Fujisan is a beautiful sight and an incredibly tempting destination for hikers, but there's even more to it than that. The mountain has long been revered by locals, quickly becoming a pilgrimage destination and focus of much creative and spiritual devotion. It's that kind of cultural importance that has earned the mountain, its shrines and historic lodges a deserved spot on the world heritage list. As part of its inscription, there are 25 different sites across its slopes that celebrate Fujisan's influence on art and faith.
Getting There: While the sites of Fujisan are a little spread out, many aren't too far from the outer stations of Fuji city along the Minobu Line.
Historic Monuments of Ancient Kyoto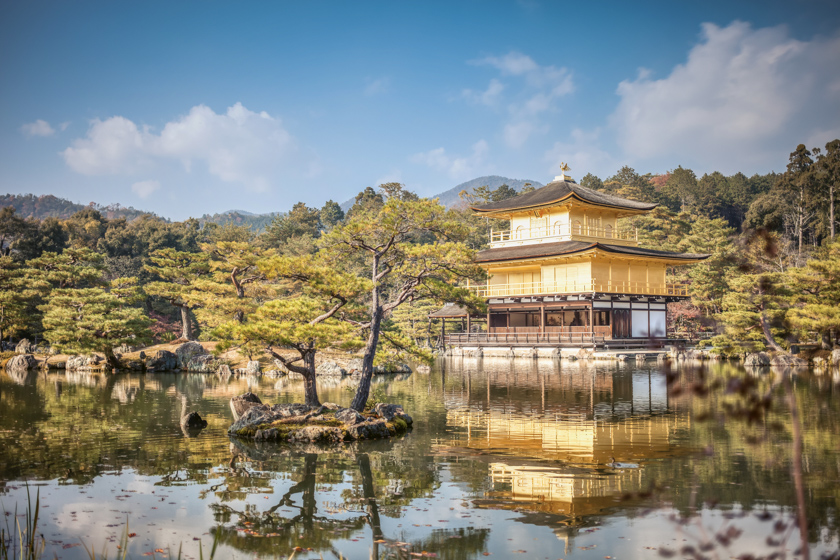 Visitors to Kyoto expect plenty of historic and religious attractions which means this world heritage site is probably already on your itinerary. This UNESCO site is made up of 13 Buddhist temples, three Shinto shrines and Nijo Castle, with the architecture and gardens of these landmarks their defining trait. Many of Kyoto's best Buddhist temples are included on this list, including Kiyomizu-dera whose immense wooden structure was said to have been built without a single nail. As the structures each date from different periods in Japanese history, they help show how techniques and styles changed across the centuries.
Getting There: Kyoto of course is easily accessed by Japan Rail trains as the city is on any number of JR lines.