Hwang
2 months ago
3 responses
Hi,
Resort Shirakami , does it run between 23 Dec and 31 Dec 2022 ? Thanks
16957 posts
5857 likes
2 months ago
Hi there,
JR East has not yet released the schedule past 31/10 for this year.
Keep an eye out on:
https://www.jreast.co.jp/railway/joyful/shirakami.html
16957 posts
5857 likes
2 months ago
After checking again, I'm afraid to say that the train will not operate past October this year.
---
Looking for more information? Search the forum
Instant Quote
Starting from $224.00 for 7 days of unlimited Japan Rail travel
Can't find the answer?
Learn from over 15199 questions about the Japan Rail Pass, or ask our Japan Rail travel experts
Ask Question
---
Get pocket Wifi in Japan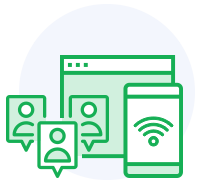 Get inspired for your visit to Japan by following us on Instagram and don't forget your own shots once you are there.