Ockie01
over 11 years ago
2 responses
Am I able to also use the Nozomi 700 from Tokyo to Kyoto with the Japan Rail Pass?
1950 posts
1648 likes
over 11 years ago
Hi there,
The Japan Rail Pass is valid on all Hikari and Kodama services between Tokyo and Kyoto. You will not be able to use the rail pass on Nozomi services. In practice, Hikari services only take slightly longer as they stop at a few more stations and reach the same top speeds. Most Hikari services also run the N700 train if you are interested in a specific type of vehicle.
You can select all non-Nozomi services in the trip planner www.hyperdia.com by deselecting the option for "NOZOMI" under the "search detail" link. For more information on using hyperdia for Japan Rail Pass holders, please see our video tutorial here.
Hope this helps!
---
Looking for more information? Search the forum
Select Category
Instant Quote
Starting from $345.00 for 7 days of unlimited Japan Rail travel
Can't find the answer?
Learn from over 16804 questions about the Japan Rail Pass, or ask our Japan Rail travel experts
Ask Question
---
Get pocket Wifi in Japan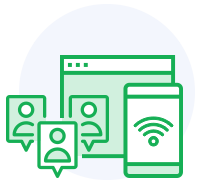 Get inspired for your visit to Japan by following us on Instagram and don't forget your own shots once you are there.