reem
over 11 years ago
1 response
Hi
do you deliver to saudi arabia, i am leaving on june 10
thanks
1950 posts
1642 likes
over 11 years ago
Hi Reem,
Yes, we delivery to Saudi Arabia. Delivery to Saudi Arabia takes 4 working days and is currently priced at $25. You can read more on our delivery options here (click "See all 116 international delivery destinations" link for all countries).
Hope this helps!
---
Looking for more information? Search the forum
Instant Quote
Starting from $336.00 for 7 days of unlimited Japan Rail travel
Can't find the answer?
Learn from over 16660 questions about the Japan Rail Pass, or ask our Japan Rail travel experts
Ask Question
---
Get pocket Wifi in Japan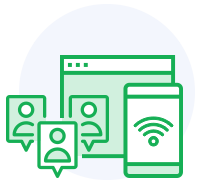 Get inspired for your visit to Japan by following us on Instagram and don't forget your own shots once you are there.