andi
3 months ago
1 response
Hello, is it possible to buy a JR pass before the price increase and ahttps://www.jrpass.com/forum/using-the-japan-rail-pass/posts/new#ctivate it in March 2024? Thanks!
18684 posts
6687 likes
3 months ago
Hi Andi,
This is not possible, kindly refer to the sticky post on the forum for further details.
---
Looking for more information? Search the forum
Select Category
Instant Quote
Starting from $345.00 for 7 days of unlimited Japan Rail travel
Can't find the answer?
Learn from over 16804 questions about the Japan Rail Pass, or ask our Japan Rail travel experts
Ask Question
---
Get pocket Wifi in Japan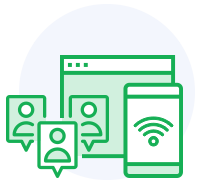 Get inspired for your visit to Japan by following us on Instagram and don't forget your own shots once you are there.