Andreaforlani
16 days ago
1 response
Hi, we need to got to Kyoto from takayama with the jrp.
Any suggestions?
18680 posts
6685 likes
16 days ago
Hi there,
You can take the Shinkansen to Nagoya from Kyoto station. Then the Hida Wide View Express to Takayama.
It's a beautiful route and fully covered by the Japan Rail Pass.
---
Looking for more information? Search the forum
Select Category
Instant Quote
Starting from $345.00 for 7 days of unlimited Japan Rail travel
Can't find the answer?
Learn from over 16802 questions about the Japan Rail Pass, or ask our Japan Rail travel experts
Ask Question
---
Get pocket Wifi in Japan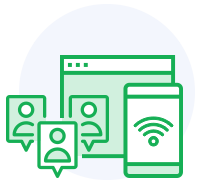 Get inspired for your visit to Japan by following us on Instagram and don't forget your own shots once you are there.