Can I use a JR pass to travel from Kansai Airport station to Osaka-Uehommachi Station?
16621 posts
5710 likes
12 months ago
Hi there,
Osaka-Uehommachi is a station on the Kintetsu Railway line and not on any JR line.
That said, Tsuruhashi Station is fairly close and can be reached on foot. It is served by the JR Osaka Loop line and can be reached using your JR Pass.

2 posts
0 likes
12 months ago
Thank you Daniel-san. So is the JR train from Kansai Airport Station to Tsuruhashi Station in Osaka on the Nankai-Kuko line?
---
Looking for more information? Search the forum
Instant Quote
Starting from $279.00 for 7 days of unlimited Japan Rail travel
Can't find the answer?
Learn from over 14884 questions about the Japan Rail Pass, or ask our Japan Rail travel experts
Ask Question
---
Get pocket Wifi in Japan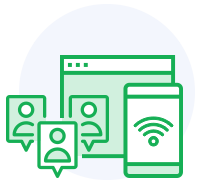 Get inspired for your visit to Japan by following us on Instagram and don't forget your own shots once you are there.